Aelf
Aelf (ELF) (Founded in 2017) is a customizable operating system (OS) specifically for blockchains. Its ticker symbol is ELF, and was launched on 21 December 2017, on multiple exchanges in China without any ICO and instead got private investors on board. This ensured better compliance as KYC was done for all investors with most of them being accredited, with a good track record in token investment.[1]
Aelf uses the delegated-proof-of-stake (Dpos) consensus system and sidechains for a unique and adaptable governance system. It provides an efficient and optimized multi-chain parallel-processing system with cross-chain communication. Its delegated proof-of-stake (DPoS) enables a consensus protocol that allows ELF token holders to decide which nodes become mining nodes. The nodes which have been voted for determine the distribution of mining bonuses to the rest of the nodes and token holders.[3]
Brief History
Aelf was developed by Ma Haobao, who is also the CEO of Hoopox. The team is backed by a strong advisory board which includes Michael Arrington (CEO of TechCrunch and founding partner of FGB Capital). The team says it is working on unleashing the blockchain's potential into mass applications and industries.
aelf is now working with Innovation Alliance for increasing the acceptability of blockchain technology which will ultimately increase adoption of aelf's blockchain. The team is focused to develop aelf to improve other chains in the ecosystem by providing a template and infrastructure for interaction between the sidechains.[2]
Overview
Aelf has 2 main focuses and the two focuses are on primary innovations: Side chains and a Unique governance system. The project segregates resources and smart contracts through the use of side chains to improve scalability while utilizing a Delegated Proof-of-Stake consensus system for more adaptable governance.[4]
Aelf's blockchain network runs as the main chain. So[6], businesses can develop their own dApp which will run as a sidechain and not on the mainchain. Individuals can have their custom blockchain and choose its privacy settings, updates, etc. as they have complete control. The mainchain is the backbone of the entire system and can interact with outside chains and the subchains as well.[4]
AELF Updates.
Aelf ecosystem has been experiencing a shift and several upgrades in between Q1-Q3 2022. detailed below, are notable upgrades within its ecosystem.
Technological Upgrades
Aelfv1.2.1 has upgraded its naming policy of JSON response to UpperCamelCase. Specifically, this naming upgrade ensures the capitalization of the first letter of every key) and it is now consistent with earlier versions.
aelf Explorer v1.2.0 Upgrade: This is the latest version of Aelf explorer and it has split the navigation bars, changed the website color scheme, removed the pop-up for wallet login, and simplified the contract management system.[7]
Ecopsystem upgrades
In August 2022, aelf's Testnet experienced five more projects completing their deployment, and they are EWELL, AwakenSwap, NFT Forest, Energy8, and Willow[8].
$ELF Token
ELF is currently an ERC-20 token. As such, it can be stored in any wallet with ERC-20 support like MyEtherWallet or Exodus. The Ledger Nano S is also a great option for additional security. When Aelf launches the main net, though, $ELF tokens will switch from Ethereum to the aelf main chain.[2]
This means that holders may have to switch which wallet they store funds in. Additionally, there may be extra steps needed in order to exchange ERC20 tokens for the ELF coins on the new blockchain.[1]
The total supply of aelf's tokens is 1,000,000,000 ELF. The peak price so far was $2.71 on January 7, 2018. A private ICO token sale was held December 2017, at which time 250,000,000 ELF was distributed, representing 25 percent of the total supply. Initial investors were accredited venture capital firms like Alphabit, Blockchain Ventures, ChainFunder, Draper Dragon, and FGB Capital.[1]
Team
Aelf was founded by Ma Haobo. Haobo was previously the founder/CEO of Hoopox as well as the CTO of GemPay and AllCoin. J. Michael Arrington, founder and CEO of TechCrunch, and Zhou Shouji, founding partner of FGB Capital, support the team as members of their advisory board.[2]
Partnership & Investors
Some of Aelf investors include:
FIBIG Capital,
Node Capital,
ChainFunder,
Draper Dragon,
Signum Capital,
OJLAB, GBIC,
Huobi Capital,
Alphabit,
Blockchain Ventures,
CollinStar,
Hashed,
1KX,
LD Capital,
ASYNC,
BIXIN Capital,
CGS,
Galaxy,
BlockTower,
DHVC,
HyperChain
Capital,
LINKVC,
Happy East Capital,
S-Capital, BITMAN.[5]
See something wrong?
Report to us.
Aelf
Did you find this article interesting?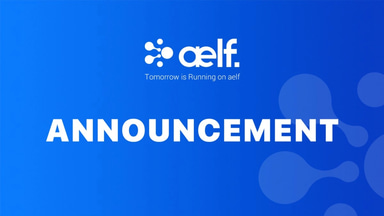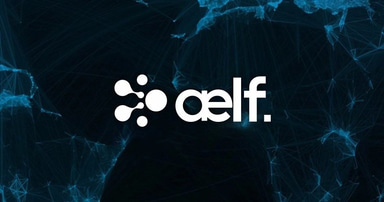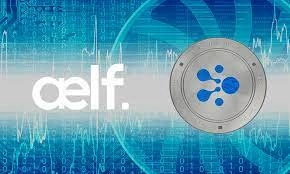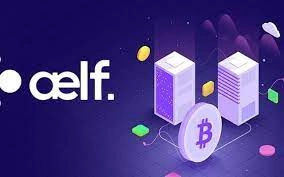 REFERENCES
[2]
Crunchbase review
Jul 27, 2022
[4]
OKEX cryptocurrency intro
Jul 27, 2022
[5]
Investors' list
Sep 8, 2022