Genaro Network
Genaro Network (ticker symbol: GNX) is a cryptocurrency. It is the first decentralized storage network with a Turing-complete public blockchain.
Overview
Genaro has pioneered the concept of Blockchain 3.0, a platform built around the first Turing complete public chain with an integrated decentralized storage network. Blockchain developers will have a one-stop solution to deploy advanced smart contracts and store data simultaneously.
The technological ecosystem will contribute to blockchain infrastructure development by establishing common standards for decentralized applications.
To support the growth of the ecosystem, Genaro Network will open and operate a series of real-world hubs, with an internal token-based economic model including an in-house accelerator program, in places such as Singapore, Shanghai, and the Greater Bay Area.
This combination of blockchain storage infrastructure, decentralized application standards, and a global network of hubs and accelerators will enable the incubation of hundreds, and then thousands, of decentralized applications built on the Genaro Network, becoming the first app store of the blockchain.
Genaro is part of the revolution to move from "Cloud" to "Blockchain!" Genaro believes that only when a blockchain can access and analyze big data in the real world can decentralized applications be as useful as Internet applications.[1]
What is Genaro Network?
Genaro Network is the first Turing Complete Public Chain with Decentralized Storage Network, providing blockchain developers with a one-stop solution to deploy smart contracts and store data simultaneously. Meanwhile, Genaro provides everyone with a trustworthy internet and a sharing community.
As the creator behind the blockchain 3.0 concept, Genaro aims to contribute to blockchain infrastructure technology development. Through the Genaro Hub and Accelerator, we aim to foster thousands of DAPPS, to move applications from "Cloud" to "Blockchain" and thereby create a global blockchain ecosystem.[2]
History
The Genaro idea was first proposed in March, 2016. During the past one and half years, the Genaro Vulcan and Epsilon plans have been accomplished successfully.
The Genaro team is now working on what are known as its Romulus plan and Eden plan – building the decentralized storage network for DAPPs and user friendly applications for users to share their unused storage space.
Finally, the Genaro Altair plan will see the creation of the whole blockchain 3.0 ecosystem, where DAPPs can be easily deployed via the Genaro public chain and storage network.
Genaro Hub and Genaro Accelerator
The Genaro Hub is designed to be a revolutionary workspace where concepts of coworking, coliving, and cocreating are combined, and all linked together by a social and business community utilizing the Genaro ecosystem.
One of the major components of the Hub will be the Genaro Accelerator, a resident incubation and acceleration platform that will support the creation of the DAPPS that utilize the Genaro Network. It will provide mentorship, technical expertise, marketing support, and community funding to allow the teams and projects to flourish.
The Team
Genaro was cofounded by several entrepreneurs and passionate developers of the blockchain industry.
Larry Liu
Larry Liu- As the project lead of Genaro, Larry is a serial entrepreneur with an engineering background. He was once a security engineer in HP, Silicon Valley after graduating from Northwestern University, U.S.A. Larry has rich D&R experience in the fields of blockchain and AI. He also has successfully launched several businesses and companies, including an online education platform, a technical consultant community and a digital cross-border transfer wallet.
Jason Inch
Jason Inch- As a key contributor to Genaro, Jason brings a depth of knowledge and experience from more than 20 years in the technology industry as an executive and entrepreneur. He has an MBA from the Richard Ivey School of Business and also studied at CEIBS. Jason is also an accomplished writer with several books about China's economy. His most recent book is called China 4.0 and he is also the founder of the China Business Events meetup community.
Waylon Wu
Waylon Wu- As the chief technology officer of Genaro, Waylon has rich experience in blockchain technology. He was once the core technical member of Maxim Integrated, Silicon Valley. In 2015, He cofounded Rum Tech, a technology company in the trade industry. He started Ethereum DAPP development early in 2015. His past Ethereum project obtained investment from Xiaoshan Government in 2016 and he attended Consensus 2017 on behalf of Genaro.
Andrea Liu
Andrea Liu- As Genaro's chief operating officer, Andrea has rich experience in marketing. She is a serial entrepreneur who successfully co-founded social enterprise LOHAUS, business consulting company ICT Learning and China Business Events, a community organization. She was an early devotee and impeller of the blockchain and is also skilled in marketing public relations, branding, organization & operation management and strategy making.[3]
See something wrong?
Report to us.
Genaro Network
Did you find this article interesting?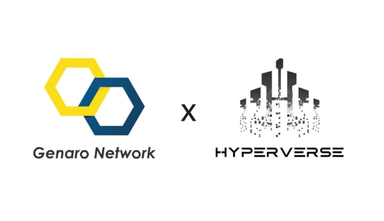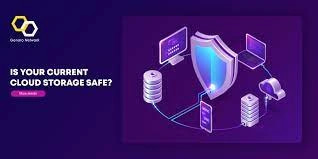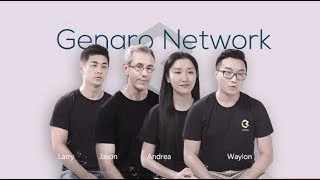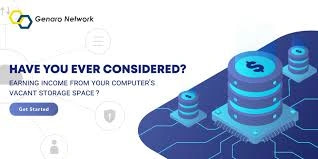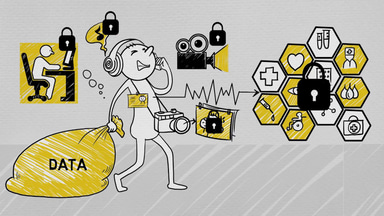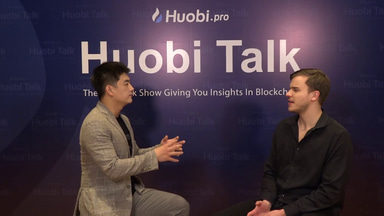 REFERENCES
[1]
What is Genaro Network?
Aug 27, 2022
[2]
Genaro Network and its blockchain
Aug 27, 2022
[3]
Genaro Team members!
Aug 27, 2022