Kevin Rose
Kevin Rose is a well-known Founder of Moonbirds — a collection of 10,000 Ethereum NFTs, PROOF Collective —  an NFT-based membership club, Revision3[1], Digg[2], Oak Meditation[3], and Zero[4]. He is also an American Internet entrepreneur and has been a Producer and co-host at TechTV's 'The Screen Savers' and a General Partner at Google Ventures (2012 to 2015). [5]

Early Life & Education
Kevin Rose was born in California and lived in Oregon before his family moved to Las Vegas, Nevada where he spent most of his childhood. He started playing with computers around the age of 8 on an old IBM 8088. [8]
"My first real PC was a Packard Bell 80386 SX 16 that my dad bought me. I wanted a DX, but it was a bit pricier and I figured I could buy a math co-processor at a later time"
He became an Eagle Scout with the Boy Scouts of America and then transferred to Southeast Career Technical Academy for high school (formerly known as Vo-Tech High School) in Las Vegas in 1992. Rose attended the University of Nevada Las Vegas and majored in Computer Science but he dropped out in 1998. [6][7][8]
Career
Television
Kevin Rose was hired as a production assistant for The Screen Savers in 2001. He began appearing on-air in the "Dark Tip" segments and on Unscrewed with Martin Sargent, where he provided information on developing computing activities. He became a regular co-host when Leo Laporte left TechTV on March 31, 2004. [9]
On March 25, 2004, Comcast's G4 gaming channel announced a merger with TechTV, which resulted in a round of layoffs. Rose moved to Los Angeles to stay with G4. On May 22, 2005, Rose reached an agreement with G4 that released him from his contract and went on to creat Systm and later, Revision3[1], where he co-hosted Diggnation alongside Alex Albrecht[10] for 6 years.
Start-Ups
In 2004, Kevin Rose, Owen Byrne[11], Ron Gorodetzky[12], and Jay Adelson[13] formed Digg, a social news site. The website was publicly launched on December 5, 2004.[14] In 2007, Rose was named to the MIT Technology Review (TR35) as one of the top 35 innovators in the world under the age of 35.[15]
In 2006, Fox InteractiveMedia Group offered $60 million for Digg, which the Digg board turned down given how quickly the brand was continuing to grow.[16]
"You don't have any idea how it feels to have someone tell you you can't sell your company for $60 million," - Rose told a colleague
Over the next four years, CEO Rose lost interest in helping the site continue its growth, focusing on a series of non-Digg outside projects. The board eventually replaced him as CEO, on September 1, 2010.[16]
Rose continued on at Digg until March 18, 2011, when he resigned from all operational activities, only keeping a presence on the board of directors. Digg was acquired by Betaworks, in 2012, for $0.5 million. [16][17]
On June 27, 2007, Rose launched a micro-blogging site called Pownce, which was acquired on December 1, 2008, and shut down on December 15, 2008, by blogging company Six Apart. In April 2011, the technology blog TechCrunch reported on the founding of "Milk".[18] The company is focused on creating mobile applications. The first application to be released was Oink, a tool for ranking real-world items. In March 2012, Milk, Inc. announced that it would be shutting down its only product, Oink.[19]
Google
On March 16, 2012, Kevin Rose announced that he, alongside four others on the Milk team; Daniel Burka, Chris Hutchins, and Joshua Lane, were hired by Google after shutting down Milk and laying off the remaining members. Kevin Rose started his first day as a senior product manager for Google on March 19, 2012.
On May 30, 2012, AllThingsD reported that Rose had moved off the Google+ team to become a Venture Partner at Google Ventures (GV). In January 2015, Rose announced he would leave GV to focus on his new app development lab - North. [20][21]
PROOF Collective
Kevin Rose co-founded PROOF Collective which launched in December 2021 alongside Justin Mezzell. PROOF Collective is a private community that can be accessed with an NFT pass. It offers advantages such as free NFT drops, access to events and content, and other rewards to its holders. This private group comprises collectors and artists including well-known NFT figures, such as Mike Winkelmann (Beeple), and investor Gary Vaynerchuk. [22]
Moonbirds
The PROOF collective released a collaboration called Moonbirds in April 2022. Moonbirds is a collection of 10,000 Ethereum NFTs, each featuring a pixelated owl character with randomized traits and features. Moonbirds holders have intellectual property rights, the ability to create products, services, merchandise, and also access to the PROOF Collective private community. [23]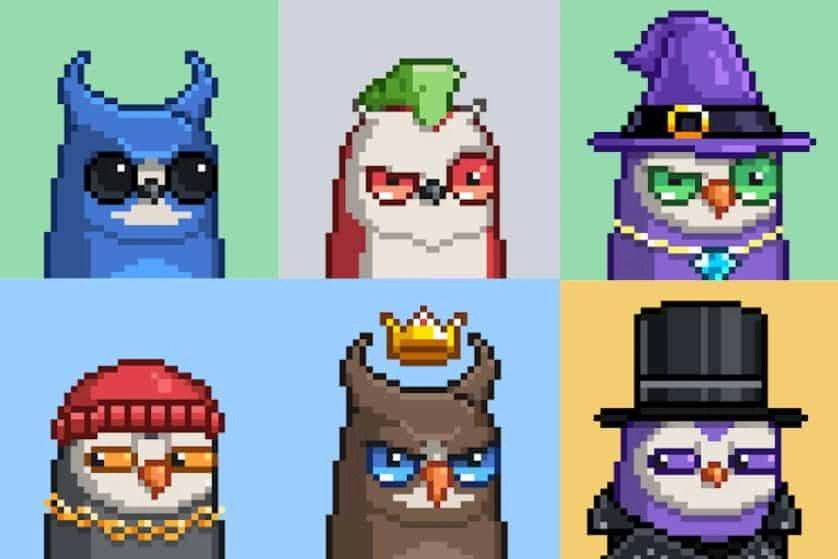 Wallet Hack
On January 25, 2023, Kevin Rose, CEO and co-founder of NFT collective PROOF, tweeted that his personal crypto wallet had been hacked. [25][26]
"I was just hacked, stay tuned for details - please avoid buying any squiggles until we get them flagged (just lost 25) + a few other NFTs (an autoglyph) ..." - Rose tweeted.
In a follow-up tweet later in the day, PROOF vice president of engineering Arran Schlosberg explained that Rose was "phished into signing a malicious signature that allowed the hacker to transfer a large number of high-value tokens." [24] He went on to explain that when they realized what had happened, they attempted to use a theft prevention tool Revoke Cash, though the scammer had already bulk-transferred tokens out of Rose's wallet. [26]
According to the Etherscan link provided, the scammer made off with 40 NFTs, including one Autoglyph; 25 Chromie Squiggles; one QQL Mint Pass; one Admit One pass from gmoney; one Cool Cat NFT; one The Currency NFT by Damian Hirst; one Quantum Key; and several OnChainMonkeys. Schlosberg said that assets owned by PROOF were "unaffected and not at risk," because they require multiple signatures to move. He added that the team was working with anti-fraud teams from OpenSea and Ledger "and are considering all avenues, including legal." [24][26]
Personal Life
In 2013, Kevin Rose married Darya Pino Rose and they live in Portland, Oregon (via SF and NYC) with their daughters Zelda and Nova, and their dog, Toaster. [27]
Rose believes in playing throughout life, trying and repeatedly failing at the many things that pique his interest. He is a devoted Sanbo Zen[29] practitioner studying under Henry Shukman[28]. [6]
See something wrong?
Report to us.
Kevin Rose
Did you find this article interesting?