Adrian Vasiu
Adrian Vasiu is a Romanian-based Entrepreneur, Business founder, Economist, and Venture Capitalist. He is a Co-founder & CEO of Ofero Network a cutting-edge on-chain financial ecosystem built on the MultiversX blockchain and BNB Chain, anchored in the PoTT protocol, which aims to merge traditional and crypto assets, harnessing the power of innovative technological products and services.[1][2]
Early Life & Education
Adrian was born in Germany in the city of Monchengladbach but grew up in Sibiu, Romania where he currently resides. He was raised in a family of 5, having three brothers and one sister. After completing his secondary education, Adrian pursued his higher education at the University of Economics, where he enrolled in the business administration program. He showed great interest in the field and was highly motivated to excel. Adrian completed his undergraduate studies at the university, obtaining a Bachelor of Science degree in Business Administration.
However, Adrian's academic pursuits were briefly interrupted when he decided to drop out of his master's degree program. Despite being enrolled in an MBM program, Adrian found himself increasingly drawn to the world of business and entrepreneurship and decided to pursue his passions outside the confines of formal education.
Despite not completing his master's degree, Adrian's dedication to business and entrepreneurship remained strong. He continued to learn and develop his skills through various means, including attending workshops and networking events, reading books and articles, and seeking mentorship from successful business leaders.[2]
Today, Adrian is a successful entrepreneur and business owner, known for his innovative ideas and strategic approach to business. His early experiences and education have significantly shaped his career trajectory, and continue to inform his approach to business to this day.
Career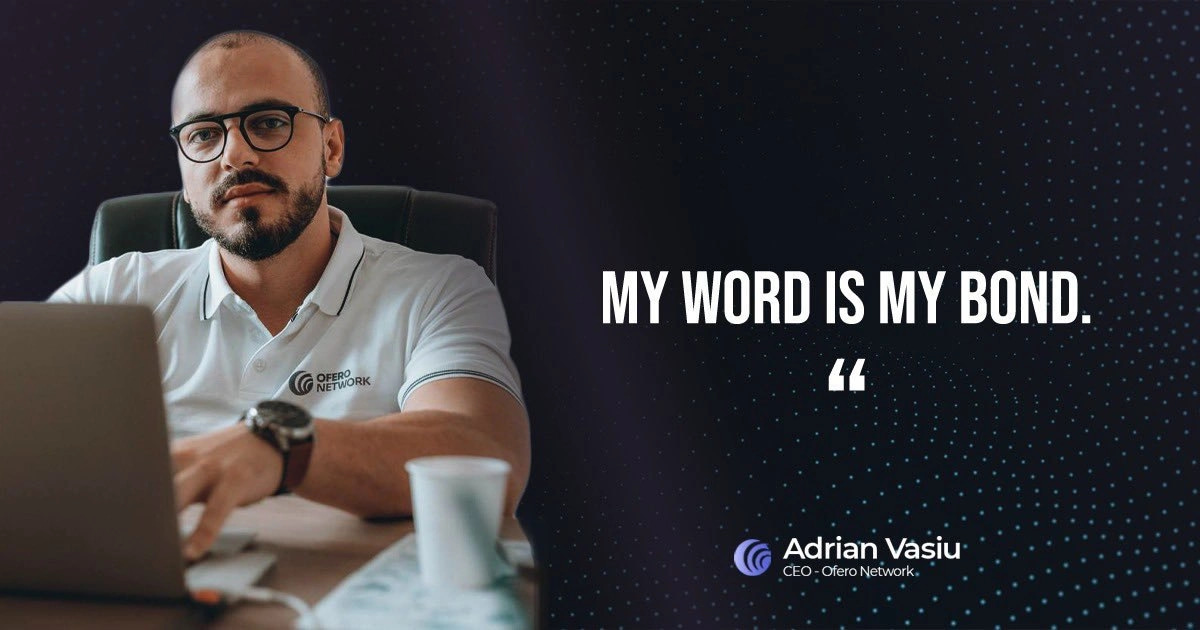 Adrian has had an impressive entrepreneurial journey that began at a young age. At 18, he founded his first company, where he worked in the IT industry building websites. He then ventured into various businesses, such as import/export, car business, construction, and primarily real estate, where he established a large consulting company specializing in the real estate sector in Romania. Here, Adrian provided consulting services to clients, gained extensive knowledge and experience, and also assisted in buying and selling properties.
[3]
When I started my own company at 18, I did not even have a driver's license. Throughout my career, I have always worked for my own business and have never been employed by any other company.
In 2011/2012, Adrian purchased his first Bitcoin but didn't hold onto it for long due to his young age and lack of understanding of the technology's potential. However, Adrian soon recognized the potential of Bitcoin as a means of payment in the international business world, where it was quickly gaining acceptance due to its borderless and decentralized nature.
With his entrepreneurial mindset and interest in blockchain technology, Adrian began exploring the world of cryptocurrencies and blockchain. He identified the potential of this emerging technology and was determined to create a platform that would enable individuals and businesses to harness its benefits.[1][2]
The Rise of Ofero Network
Adrian's career in the blockchain industry began when his friend Stefan Olaru (Who he has known for over 15 years) approached him with an idea. Adrian was already an investor and crypto enthusiast, but Stefan's proposal sparked his interest. Together, they came up with the idea for the Ofero Network project, which aimed to make cryptocurrency and blockchain technology more accessible to the general public.[4]
Unlike traditional cryptocurrencies like Bitcoin, Ofero Network was designed to be a user-friendly platform that allowed people to interact with the blockchain using simple tools and tokens. Adrian and Stefan worked hard to bring their vision to life, and their efforts paid off with the successful launch of the Ofero Network In 2021.
Adrian Co-founded the Ofero Network, a state-of-the-art on-chain financial ecosystem built on the MultiversX blockchain and BNB Chain, anchored in the PoTT protocol (Proof of Trust and Transparency). The network aims to meld tangible and crypto assets in perfect harmony, utilizing the extraordinary capabilities of progressive technological products and services. As a co-founder of the Ofero Network, Adrian played a pivotal role in the project's development and success. He worked closely with Stefan and other team members to build a cutting-edge on-chain financial ecosystem.
Through their hard work and dedication, Adrian and his team created a platform that brought the power of blockchain technology to the masses. Today, the Ofero Network continues to thrive, and Adrian remains committed to driving innovation and growth in the blockchain industry.
Through his various ventures and leadership in the blockchain industry, Adrian has demonstrated his exceptional business acumen and ability to identify trends and opportunities in emerging markets.
Adrian believes in a higher power and considers himself a spiritual person. He believes that hard work and focus are the key ingredients for achieving success. For Adrian, the journey toward success is just as important as reaching the destination. He values his family and close friends and places a great emphasis on being a good person and creating a lasting legacy that can benefit others for years to come. Adrian sees challenges as an opportunity to improve and views them as stepping stones towards achieving his goals.[3]
Personal Life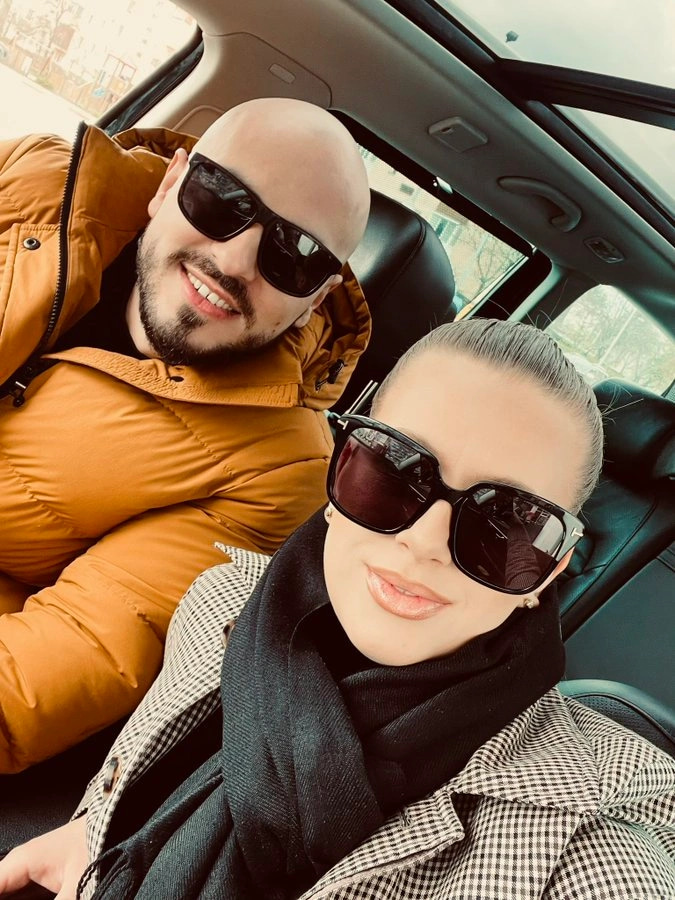 Adrian's personal life is centered around his long-term relationship with his wife, whom he has been with since he was just 15 years old. They are currently married and live together in Sibiu.
In his free time, Adrian likes to indulge in a variety of hobbies that keep him active and engaged. He has a keen interest in cars and enjoys taking them for a spin whenever he gets the chance. Fishing is another passion of his, and he often takes time off to relax by the water and cast his line. Adrian also loves to read, and his interests range from business and finance to biographies and thrillers and also loves heading to the cinema.[2]
Throughout my life, I had the privilege of being surrounded by business people who were older than me. From childhood, I had many mentors who played a significant role in shaping my perspective. When it comes to IT and finances, I look up to prominent individuals such as Steve Jobs, Bill Gates, and Nassim Taleb, whom I see as mentors and a source of inspiration.
One of Adrian's primary interests is fitness, and he takes it seriously, going to the gym four to five times a week, minimum. He believes that staying physically fit and healthy is essential for living a fulfilling life and is committed to maintaining a healthy lifestyle. Overall, Adrian's personal life is a balanced mix of family, hobbies, and fitness, allowing him to enjoy a well-rounded and fulfilling life.
Ofero Network
Ofero Network (launched in 2021) is a cutting-edge financial ecosystem built on the MultiversX blockchain and BNB Chain, utilizing the PoTT protocol for trust and transparency. It seeks to seamlessly integrate traditional and digital assets, offering a comprehensive platform for individuals to access the benefits of decentralized finance. This includes support from fully operational businesses and dApps, as well as other blockchain-based products and applications that generate income. The network aims to empower individuals to take advantage of the decentralized financial ecosystem, supported by state-of-the-art technological products and services.[6]
The Ofero token ($OFE) is the native cryptocurrency of the Ofero network, built on the MultiversX POS (Proof of Stake) Blockchain and listed on the Maiar Exchange. The goal of the token offering is for the OFE token to be utilized on the Ofero Network. The OFE token has been meticulously designed to generate passive income for both individual and institutional investors, while also aiding businesses, their communities, and crypto venture capital organizations in seamlessly and securely integrating into the on-chain financial ecosystem.
See something wrong?
Report to us.
Adrian Vasiu
Did you find this article interesting?