AIChain
AIChain (AIT) (founded 2017) is a public chain that is specially designed as a blockchain infrastructure for AI applications.[1] The main goal for AICHAIN is to create a platform that can facilitate communication, cooperation, and data sharing among participants by enabling data transactions, protecting data security, and disrupting data concentration.[3]
This will improve the efficiency and productivity of the AI industry and allowing not just the tech giants but everyone to gain the most out of the digitalization era. The AIT token lets anyone transact AI services globally, and support a variety of virtual currency exchange methods.[2]
Overview
AICHAIN, is a leading blockchain project in China, in the artificial intelligence domain. It has been a hit with investors currently and its unique research logic attracts a lot of people.
In 2017, the AICHAIN team decided to combine artificial intelligence with blockchain, their dedicated effort brought out breakthroughs in the blockchain industry.[1]
The initial concept was first finished in June 2017 and its main purpose was to provide an open-source platform for data owners, application developers, operation platforms, and consumers. It was designed to help all use customized AI applications at low cost and with no technical barriers.[3]
The project has gathered over 100,000 supporters in more than 6 countries in just 3 months. Since the project started, it has been reported by CCTV Security (China's most famous official TV) and Sohu Finance and Economics (China's most famous Internet website). More than fifty news media have reported the progress of AICHAIN.[3]
AICHAIN considered converting its blockchain technology into a useful application since it was established. Easy Live, China's leading video live broadcasting company, has signed a strategic cooperation agreement with AICHAIN. The AIT will be transferred by more than 20,000,000 users on Easy Live in the future.[3]
Purpose of AIChain
To create a benign ecosystem that will encourage more people to participate in the development and implementation of AI application.
To promote the development of artificial intelligence in a credible and reliable environment.
To turn privately generated data into more refined services for everyone.
How it Works
Companies specializing in image tagging, expect to gain revenue by supplying the data AI needs.
Companies specializing in developing AI applications expect to gain rewards by developing AI applications.
Companies having a lot of resources such as graphics servers, TensorFlow and Caffe platform operating environments, expect to make money by renting out those resources .
An ordinary user who has a bunch of cats and dogs pictures can get a tool to help him store the pictures by category.
Tokenomics
Aichain's native token is known as $AIT. It is tradeable digital currency deployed on the Ethereum blockchain. Its total supply is capped at 2,100,000,000AIT tokens.[4]
The most recent and current crypto exchange hosting the trading of AIT is BigOne exchange.[5] upon clickin its website, users are redirected to an explorer for its ecosystem where they get to access blockchain transactions.[6]
See something wrong?
Report to us.
AIChain
Did you find this article interesting?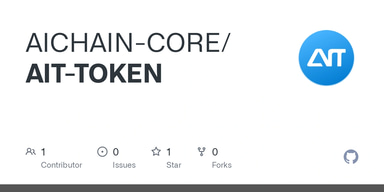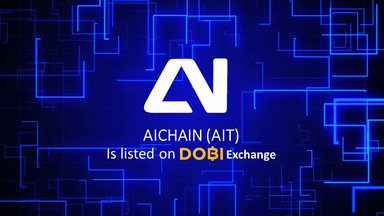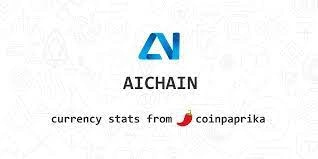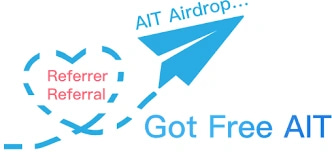 REFERENCES
[1]
Review on Crunchbase
Jul 27, 2022
[3]
AIChain Review
Jul 27, 2022
[6]
Blockchain transactions
Sep 9, 2022