AirNFTs
AirNFTs is a multi-chain NFT marketplace built on Binance Smart Chain (BSC), Fantom, and Polygon blockchains focusing on the best user experience to create, buy, sell and use NFTs.[1] The platform was launched in 2021. It uses a native utility token AIRT that functions on the BEP-20 protocol.[5]
Overview
AirNFTs is an NFT marketplace on Binance Smart Chain (BSC), Fantom, and Polygon blockchains that is designed to be at the same time fast, easy to use, and the best easy to use for even the less tech-savvy NFT artists. The platform combines BSC edge in transaction speed, low fees, and an extremely easy-to-use user experience to bring NFTs to everyone. [1]
As of October 2021, AirNFTs has minted more than 110,000 NFTs with a trading volume in excess of USD 8 million.[8] AirNFTs is the most straightforward one-stop marketplace for all kinds of NFTs on the Binance Smart Chain (BSC). Users can create, buy and collect their art pieces on the network in the most simplified way to rake in huge sums in profit. [2]
Buy and Collect NFTs
AirNFTs is the go-to marketplace for top-quality BSC NFTs. Create a profile, fund their wallet with BNB, and explore a variety of NFTs on the homepage. A user can acquire artwork, memes, unique photographs, music, and even game items. Pay less than a dollar in gas fees to purchase, within seconds, an NFT that can potentially fetch thousands in returns.[3][4]
Artists can generate revenues on AirNFTs by creating and publishing their digital artworks on AirNFTs. They also have an option to generate additional income from royalties on secondary sales. It is a holistic NFT market with a wide range of artworks and collectibles like art NFTs, sports and gaming NFTs, photography, video, and music. It has also listed some of the artist testimonials on its platform.
Features
Create NFT with ease
One click and a user's NFT is created. Set a price and start earning, the NFT auction will come next.
AIRT Farming & Royalties
Users can earn AIRT tokens for selling and buying NFTs. Use royalties for secondary sales.
NFT Launchpad
For those artists that don't have a big following, there will be the launchpad to give exposure. AirNFTs will provide a springboard for NFT projects by generating awareness and raising funds through crowdfunding. Holders of our native token, $AIRT, will have exclusive access to pre-sales of NFTs and projects carefully selected for the launchpad.[5][9]
Token Utility
The $AIRT is a BEP20 token, on all BSC-based Decentralized exchanges, and users can swap their Binance Coin (BNB) for it. That enables token holders to use applications on this platform, participate in network governance, and earn additional token rewards by using this project.
As of September 2022, the CoinMarketCap ranking is #1733, with a live market cap of $395,786. The circulating supply is 112,040,000.00 and a max. supply of 1,000,000,000 AIRT coins. [6][7]
See something wrong?
Report to us.
AirNFTs
Did you find this article interesting?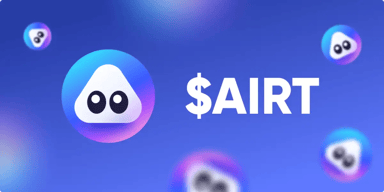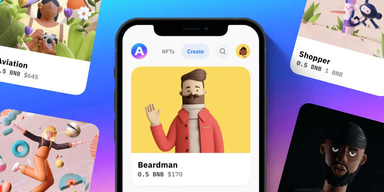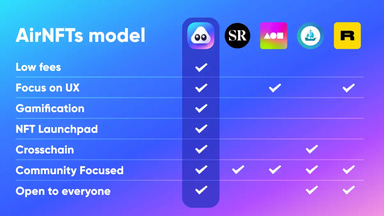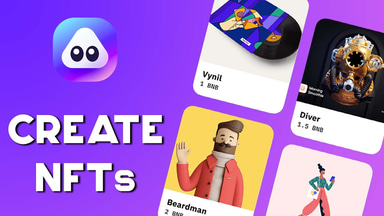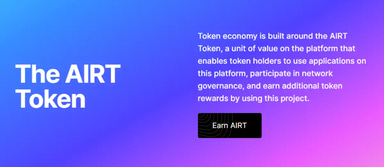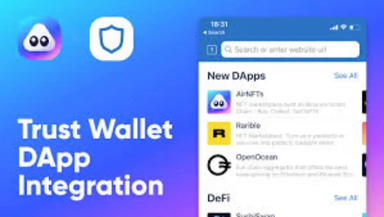 REFERENCES
[8]
AirNFTs Marketplace
Sep 19, 2022
[9]
Best NFT Launchpad for DeFi...
Sep 19, 2022