Genesis Vision
Genesis Vision (ticker symbol: GVT) is a cryptocurrency. It was first announced on September 2, 2017, and the development team is located in Dublin. As of December 28th, 2017, the circulating supply was 3,726,781 GVT.
Genesis Vision combines traders, brokers, exchanges, and investors into a decentralized, open, and transparent network with the goal of making the financial market even more global.
Overall, Genesis Vision seeks to be the platform for the private trust management market. To achieve that goal, Genesis Vision is built on blockchain technology and uses smart contracts.
In layman's terms, Genesis Vision is creating a platform where investors can purchase tokens from any investment manager. The investment manager is judged based on his or her past trading performance. Successful managers with a long history of making profitable trades will be able to issue more tokens than investors with shorter, worse trading histories.
Through this system, users can gain access to a range of financial markets without being stuck with one broker or manager. Investors can pick a manager that suits his or her trading style. Genesis Vision (GVT) is the platform for the private trust management market, built on Blockchain technology and Smart Contracts. Genesis Vision intends to create a service via which managers, brokers, traders, exchanges, and other financial instruments can access a diverse range of assets via one interface.[1]
How Does Genesis Vision Work?
Genesis Vision wants to unite exchanges, brokers, and traders into a single platform. You can access all managers, all brokers, all financial instruments, and all assets from a single interface.
Investors can access all managers and financial instruments while enjoying transparent investments and profit distribution. They can also view reliable trading history and statistics for any particular manager.
Managers and funds, meanwhile, can create their own branded cryptocurrency, enjoy unlimited trading strategy scaling, and collect investments from the Genesis Vision fund.
Finally, brokers can increase trading volume, enjoy free participation, and access open source software.
Genesis Vision Features
Smart Contracts:
Ethereum smart contracts are at the core of the Genesis Vision project. Smart contracts are used to interact with integration modules, distribute profit between coin holders, create manager accounts, issue manager coins, register investors, and register a new broker, exchange, or fund.
Internal Exchange Of Managers' Cryptocurrencies:
Genesis Vision will have an internal exchange where managers' cryptocurrencies can be exchanged. This is the place where investors can buy or sell managers' tokens. Initially, each manager's tokens will only be available directly from the manager for a certain price. Eventually, however, they'll be listed on the internal exchange.
Integration With Trading Platforms:
Brokers can install an integration plug-in to integrate Genesis Vision with their trading platform. This is how brokers participate in the trading platform – they connect to Genesis Vision and enjoy increased trading volume thanks to Genesis Vision users.
Client Applications:
Users will interact with the Genesis Vision platform through a mobile and web application. The application allows investors and managers to perform all of the necessary actions, including viewing a list of managers, trading managers' tokens on the internal exchange, investing in managers, and viewing the trading history of managers.
Convenient And Easy Investment:
Manager tokens purchased during the investment period can be sold on the internal Genesis Vision exchange at any moment. Investors can build their investment strategies and make their own profit even between a manager's reporting periods.
Independent Crypto-Tokens For Each Manager:
Each manager has his or her own unique cryptocurrency. Managers will issue different amounts based on their success with trading. The better an investor trades, the more investments he or she can attract.[2]
Internal Exchange Of Managers Cryptocurrencies:
Investing in a fund with Genesis Vision is as easy as choosing a manager, then buying your desired number of tokens from that manager. The process of investment and profit distribution is transparent and carried out by smart contracts.
The ICO is scheduled for October 15 to November 15. The options trading program will start on September 15. During the token sale, $1 USD = 1 GVT.
Team and Project History
The CEO of Genesis Vision who goes by the name, Ruslan Kamenskiy, is a financial software developer with over seven years of experience. He developed a trading system for the stock exchange "Saint Petersburg", was head of the software
department of a financial broker company, and has implemented HFT strategies for the hedge fund.
The co-founder of Genesis Vision, Dmitry Nazarov, is a proficient software developer more than six years of experience in numerous international financial organizations. Of such are a stock exchange company, a brokerage company, and a large UK-based foreign exchange company.
Recently, Dmitry had worked as a software development consultant in the International Atomic Energy Agency.
The project came to life on the 20th of November, 2016, when Ruslan Kamenskiy and Dmitry Nazarov won the HackRussia
(http://hackrussia.ru) all-Russian hackathon in the nomination "Finance and Blockchain" with the Genesis Vision project.
The project looked so ambitious and promising that they continued to work on it after the hackathon,
adjusting its concepts to suit real market needs.
See something wrong?
Report to us.
Genesis Vision
Did you find this article interesting?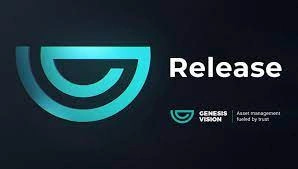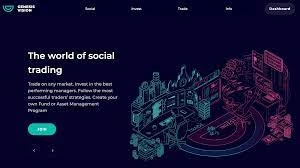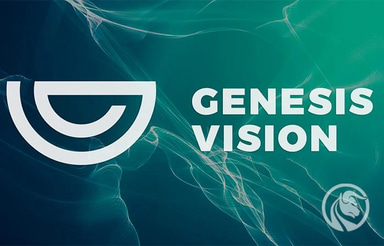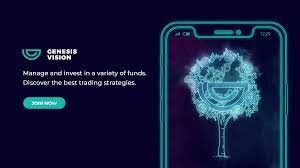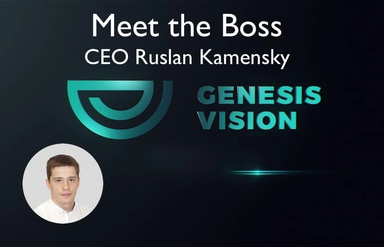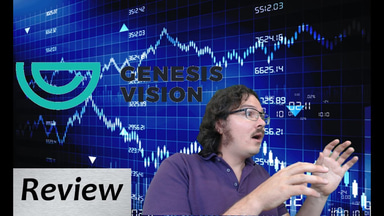 REFERENCES
[1]
Overview of Genesis Vision
Aug 27, 2022
[2]
Features of Genesis Vision
Aug 27, 2022