InvestHK
Invest Hong Kong is the department of the Hong Kong SAR Government responsible for Foreign Direct Investment, and supporting overseas businesses to set up and expand in Hong Kong.[10] The department was founded on July 1, 2000, with Michael Rowse serving as its first Director General[1].
Overview
The Investment Officers are organized into nine specialist sector teams covering Hong Kong's four pillar industries and six new growth sectors: Business & Professional Services, Consumer Products, Creative Industries, Financial Services, FinTech, Information & Communications Technology, Innovation & Technology, Tourism & Transport, and hospitality, Infrastructure & Advanced Manufacturing.[2]
Hong Kong FinTech Week
Hong Kong Fintech Week is Asia's global financial technology event, organized by the Financial Services and the Treasury Bureau and InvestHK. It is held in Hong Kong (and Shenzhen).[7]
Global Fast Track
The Global Fast Track aims to bring together the world's innovative fintech companies that already have commercial customers in their home market and beyond to showcase their business solutions and connect with regional corporates and investors.
In June 2021, InvestHK launches Global Fast Track 2021 to accelerate fintech scaling opportunities in Hong Kong.[8]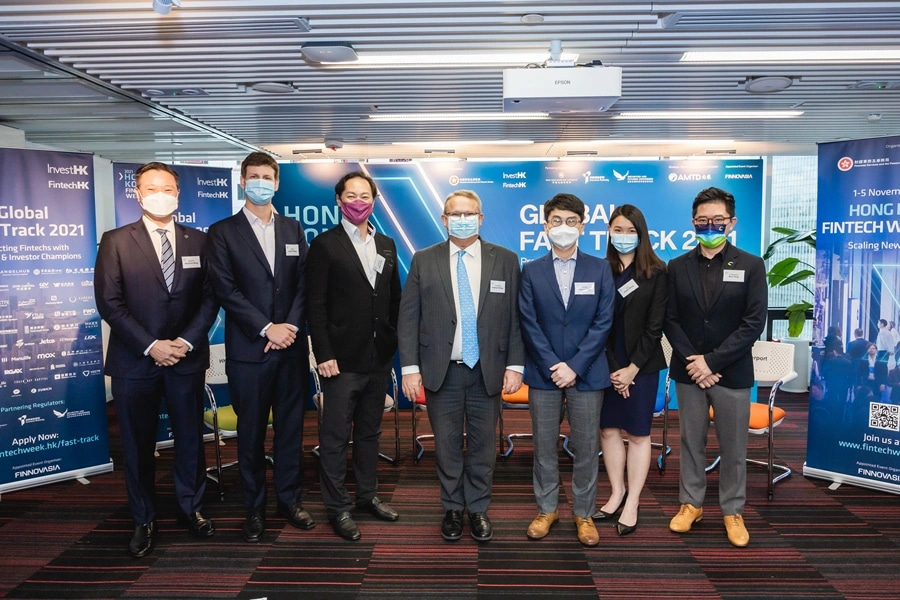 In August 2022, Invest Hong Kong (InvestHK) and the Hong Kong Monetary Authority (HKMA) jointly announced the addition of the Central Bank Digital Currency (CBDC) track to the Global Fast Track 2022, giving local and global firms valuable opportunities to partner with the central banking institution to boost the growth and adoption of fintech in Asia and beyond.
[6]
In May 2023, InvestHK announced the launch of Global Fast Track 2023 with Global Scaleup Competition across 12 cities. The GFT provides opportunities for fintech firms in Hong Kong, Mainland China, and around the globe to tap into the vibrant fintech market in Hong Kong through three pillars: the Global Scaleup Competition, the Business Matching Platform, and the always-on GFT Alumni Programme.[9]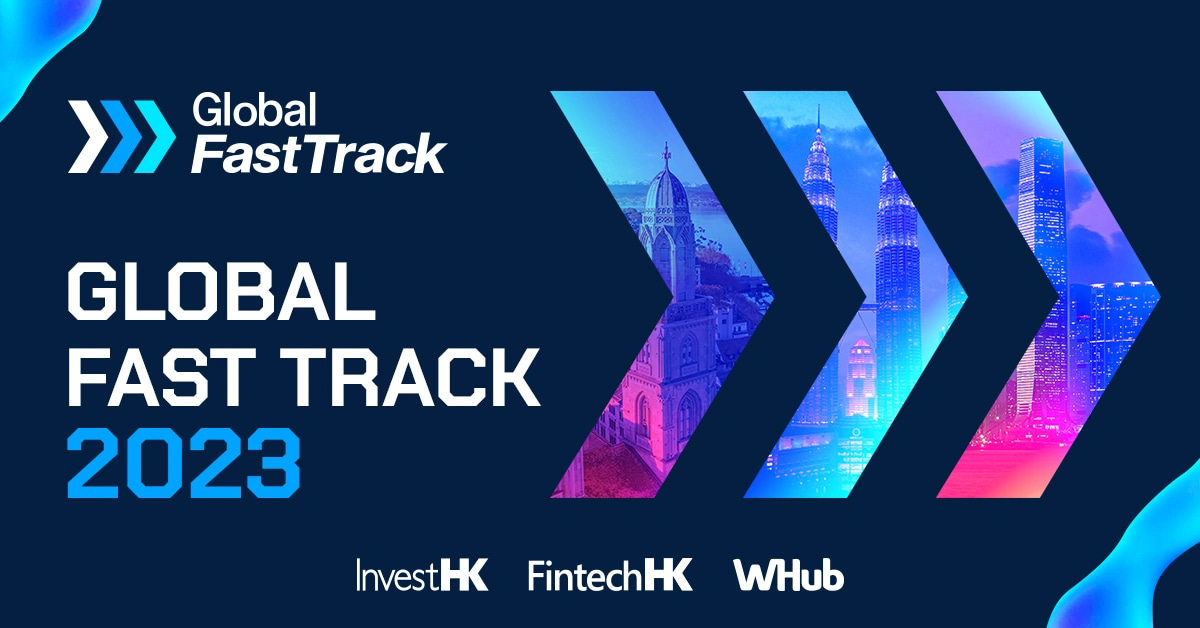 SmartmeupHK Festival
StartmeupHK is an initiative by InvestHK aimed at helping founders of innovative and scalable startups from overseas to set up or expand in Hong Kong. Its services include providing information about the startup ecosystem in Hong Kong, connecting people to the startup community, hosting startup events, and helping to foster a positive environment for startups to thrive. StartmeupHK has been successfully held for many consecutive years.[14]
StartmeupHK Festival 2019
The StartmeupHK Festival 2019 was an action-packed week of events that drew a record 17,000+ delegates, 300+ speakers and 400+ exhibitors, from over 54 countries/territories, to share ideas, make connections and define the trends and technologies of the future. Women made up a significant 31% of attendees.
StartmeupHK Festival 2020
In response to the COVID-19 pandemic, StartmeupHK 2020 adopted a hybrid format, combining physical and virtual elements. The event featured over 200 speakers and attracted more than 12,000 attendees. It included virtual panel discussions, fireside chats, pitch competitions, and startup exhibitions. The focus was on topics such as digital transformation, fintech, healthtech, smart city, and sustainable innovations.[13]
StartmeupHK Festival 2021
StartmeupHK Festival 2021 was still held in a virtual format in May 2021. It was curated by Invest Hong Kong, with 14 events organized by its event partners under the theme of "A Future Unlimited", the Festival's schedule was packed with exciting keynotes, panels, matched investor meetings, hackathon, job fair, and startup pitches.
The Ethereum founder Vitalik Buterin attended StartmeupHK Festival for the first time and gave a speech.[15]

StartmeupHK Festival 2022
The 2022 edition of the annual StartmeupHK Festival was held on 5-10 September 2022, with a hybrid format, combining physical and virtual components. The event featured over 250 speakers and attracted more than 15,000 attendees. It included a series of conferences, workshops, pitch competitions, and networking events. Key themes explored during the event included innovation in finance, healthtech advancements, smart city technologies, and the future of work.[16]

StartmeupHK Festival 2023
Guided by the theme A Future Unlimited, StartmeupHK Festival 2023 will be held from 8 to 17 November, featuring eight main events with discussions around hot topics such as Web3, HealthTech, PropTech, and sustainability, and a series of exciting activities like pitching competitions, startup-investor matchings and much more.[17]
See something wrong?
Report to us.
InvestHK
Did you find this article interesting?