Jaesun Han
Jaesun Han is the founder of the Klaytn blockchain and Ground X. He has a Ph.D. in Electrical Engineering and Computer Sciences at KAIST, where his research focused on Peer-to-Peer (P2P) algorithms such as Distributed Hash Tables (DHT) and distributed systems. [2]

In 2007, he established NexR, a pioneering tech startup in Korea specializing in big data and cloud computing. Four years later, NexR was acquired by KT (Korea Telecom). Following this, he co-founded FuturePlay and assumed the position of Chief Technology Officer (CTO). FuturePlay is an accelerator and investor with a focus on technology startups in the Asia-Pacific (APAC) region. During his tenure, he provided technical guidance and mentoring to numerous startups while also making investments in their ventures. Additionally, from 2007 onwards, he served as an adjunct professor at KAIST MBA, teaching an innovative business model and IT trends course for a span of 7 years. [1]
Early Life and Education
Jaesun Han holds a Bachelor's Degree in Electrical and Electronics Engineering from Pusan National Universities. After completing his undergraduate studies, he pursued a Master's Degree in Electrical and Electronics Engineering from Korea Advanced Institute of Science and Technology (KAIST), and afterwards a Doctorate of Philosophy in Electrical Engineering and Computer. His English name is Jason. [2]
Career
KAIST
From March 2023, he has been an adjunct professor at KAIST School of Computing. His class name is Web3@KAIST, which adopts a Web3 approach to learning. It fosters a community among students, professors, auditors, mentors, and staff, emphasizing collaborative learning and implementing a blockchain-based governance system. In its inaugural session in 2023, the class saw the active participation of 350 individuals and concluded with the successful completion of 70 Web3 projects. [2]
Previously, he was an adjunct professor from 2007 to 2015 at the Graduate School of Information and Media Management of the same institution.
Ground X
Han was the Chief Executive Officer (CEO) of Ground X, a subsidiary of Kakao focused on blockchain development, from March 2018 to March 2022. Some of Ground X's products include Klaytn, a public blockchain platform similar to Ethereum, Klip, a digital asset wallet integrated into KakaoTalk, and KAS, a Klaytn API service for blockchain developers. As the CEO, in 2018 Han co-founded the company in collaboration with Kakao, the parent company.

FuturePlay Inc.
Han co-founded FuturePlay in 2014, and he had the role of Partner and CTO for four years. FuturePlay is a tech-centric accelerator and investment company, focusing on tech startups in the Asia-Pacific region. FuturePlay invested in 100+ high-tech startups around AI, big data, cloud, IoT, VR/AR, digital healthcare, sensors, hardware, and more. FuturePlay has also helped engineers to found their own startups, functioning as a company builder. FuturePlay is running TechUp+ programs, co-accelerating and co-investment programs, with several Korean conglomerates such as AmorePacific, Mando and Nongshim.
KT Cloudware
Han was the CTO of KT Cloudware for two years and five months, where he advised technical architecture of KT ucloud, managed a development team to support KT Cloud, among other activities. [2]
In 2011, KT established KT Cloudware with the primary objective of providing technical support for KT ucloud services. These services held a prominent position as the largest cloud computing offerings in Korea, competing directly with AWS. KT Cloudware played a crucial role in troubleshooting issues related to ucloud, implementing upgrades to enhance its performance, and developing supplementary cloud services to augment the existing platform. [2]
KT NexR
Han worked as the Chief Executive Officer at KT NexR from 2011 to 2014. KT NexR is the rebrand of NexR after being acquired. Its main roles were building and applying a big data platform for KT and their subsidiaries, and analyzing big data from KT and its subsidiaries. The company released the NDAP (NexR Data Analytics Platform in 2012, which migrated a traditional database to Hadoop and NoSQL. [2]
Korea Hadoop Community
As the founder and leader of Korea Hadoop Community, Han gathered community members, organized meetups, and provided education and training for developers. Korea Hadoop Community was the first Korean community for this program. The community introduced Hadoop and other open-source big data tools to software engineers, most significantly introducing Hadoop to Korean developers for the first time in 2007. [2]
NexR
Han founded NexR in 2007, the first big data and cloud computing tech startup in Korea. The company introduced Hadoop, an open-source big data platform that was the first of its kind in Korea. NexR introduced their initial product, a Hadoop-based big data platform designed for enterprise usage. This platform gained traction among businesses operating in diverse industries, such as telecommunications, IT, and government. Additionally, NexR launched another significant product called the icloud service, which stood as Korea's pioneering public cloud service. The icloud service boasted seamless compatibility with Amazon Web Services EC2 and S3, and garnered particular popularity among mobile app developers. In 2011, NexR's journey took a new turn as the company was acquired by KT (Korea Telecom). [2]
Consortium of Cloud Computing Research
Han was the Chairman of the Board of the Consortium of Cloud Computing Research from 2008 to 2010, where he established the organization, proposed and organized government-sponsored R&D projects on cloud computing, and introduced cloud computing to enterprises and government departments. [2]
CCCR is a non-profit organization dedicated to fostering the acceleration of cloud computing research and development (R&D). It consists of member companies with a shared interest in cloud computing. The organization undertakes various operations to support this mission, including organizing R&D projects, taking the lead in technical standardization efforts, creating a roadmap for the future of cloud computing, and providing professional training opportunities for individuals in the cloud computing industry. Through these initiatives, CCCR actively promotes innovation and collaboration within the cloud computing sector. [2]
Research
As a Postdoctoral Researcher at the KAIST School of Computing in Deajeon, South Korea, Han conducted advanced laboratory research with a primary focus on distributed computing, Web 2.0, and Google computing infrastructure. Within the realm of Google computing infrastructure, his research delved into technologies of GFS, BigTable, and MapReduce, examining these components that underpin Google's cloud computing capabilities. Additionally, he provided assistance to PhD candidates, aiding in the refinement and clear communication of their research methods. This support included helping with the writing and editing of academic papers, contributing to the dissemination of their findings. [2]
See something wrong?
Report to us.
Jaesun Han
Did you find this article interesting?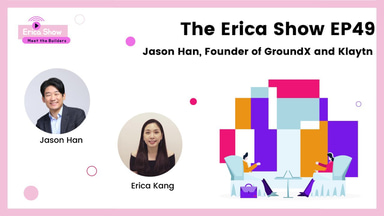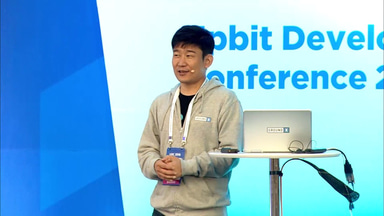 REFERENCES
[1]
Interview with Jaesun Han
Jun 20, 2023