Jeff Kauflin
Jeff Kauflin is a journalist that specializes in technology and startups. He's written for entrepreneur and business Insider, and he's presently working on a business book about internet dating's rise. He is currently serving as a Senior Editor at Forbes. [1]
Education
Jeff attended Middlebury College from 2000 to 2004, where he earned a Bachelor's Degree in Spanish with a minor in American Literature. From 2015 to 2016, he completed his Master's Degree in Journalism - Business and Economics at Columbia University Graduate School of Journalism. In 2016, he won a 2016 NYFWA Scholarship offered by The New York Financial Writers' Association. [2][7]
Career
From September 2004 to November 2006, Jeff started his career as a "Senior Research Analyst" at Nielsen in Westport, CT. He went further as a Market Research Analyst at BASES, a new-product marketing consulting division of Nielsen. Jeff's primary responsibilities were to create sales forecasts, write research reports, and consult with clients on how they could make their products more broadly appealing. [3]
At "Marketing Evolution", he was Associate Vice President, Talent Management from August 2012 to August 2015 in New York, NY. His major responsibility is to lead talent acquisition, design and implement retention strategy, research, coordinate, and rolled out a new shared file server that will save an estimated 500 labor hours per year, managed an end-to-end performance-review system, and led the effort to standardize research methodology across the entire company; rolled out new research designs, which achieved 80% adoption by client service teams.[4]
Before Forbes, Jeff worked for ten years in marketing consulting, in roles ranging from client consulting to talent management. He joined Forbes as an Intern Reporter in 2016 and gradually progressed over the years. He wrote stories about entrepreneurs and also managed two weekly newsletters in the initial years. Since 2016, he has been writing about fintech, blockchain technology, cryptocurrencies, and investing. He also covers leadership involved in this space. Currently, He is serving as a full-time senior editor and edits Forbes annual Fintech 50 and 30 Under 30 for fintech.[1][6]
Awards
In October 2020, Jeff won the Excellence in Personal Finance Reporting Award from the Radio Television Digital News Association and NEFE for stories on Robinhood.
See something wrong?
Report to us.
Jeff Kauflin
Did you find this article interesting?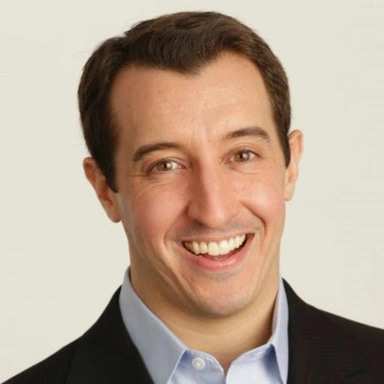 REFERENCES
[6]
Jeff Kauflin's blog
Sep 2, 2022
[7]
NYFWA scholarships info
Sep 2, 2022