Korean Pop-Revolution
Korean Pop-Revolution is an NFT collection of 2000 NFTs curated by a team of 8 Korean pop artists active in the Korean art scene across various fields such as design, fashion, illustration, oriental painting, fine art, and web3. [1]
Overview
The collection consists of a total of 2000 NFTs, with each of the 8 artists contributing to the compilation. Each artist's contribution amounts to 250 limited edition NFTs. The minting process is randomized, ensuring a fair distribution. The first 100 individuals who take part in the public minting will be rewarded with an OrangeHare Zero PFP minting pass. The whitelist will be closed once 100 wallets are collected, following a first-come, first-served approach. [2]
Artists include DONGZADONGWHI, Miné.K, Lee Hyo-sun, Rowa, Mothfly, Molly, Johnny Boy, and Will's Planet. [3]
Owners of OrangeHare Zero PFP were eligible to participate in the presale. [4]
Artists
DONGZADONGWHI
DONGZADONGHWI is an artist who explores various mediums including paintings, videos, and objects. With a background as a video artist since 2015, DONGZADONGHWI finds joy in collaborating with musicians. Transitioning to the world of web3 felt like a natural progression for the artist, driven by a desire for vibrant colors and an exploration of life's deeper meaning across different artistic mediums, ranging from painting to sculpture and now NFTs. [4]
"Through the story of birds, which are capable of flying freely in the sky yet are often confused as to where to go, we have made it possible for us to sympathize with the confusing emotions we may experience in life. But this work also conveys hope. Even if a person has lost their way, I tried to show them the courage to stand up again and find a new path through the images of birds that do not want to lose their color."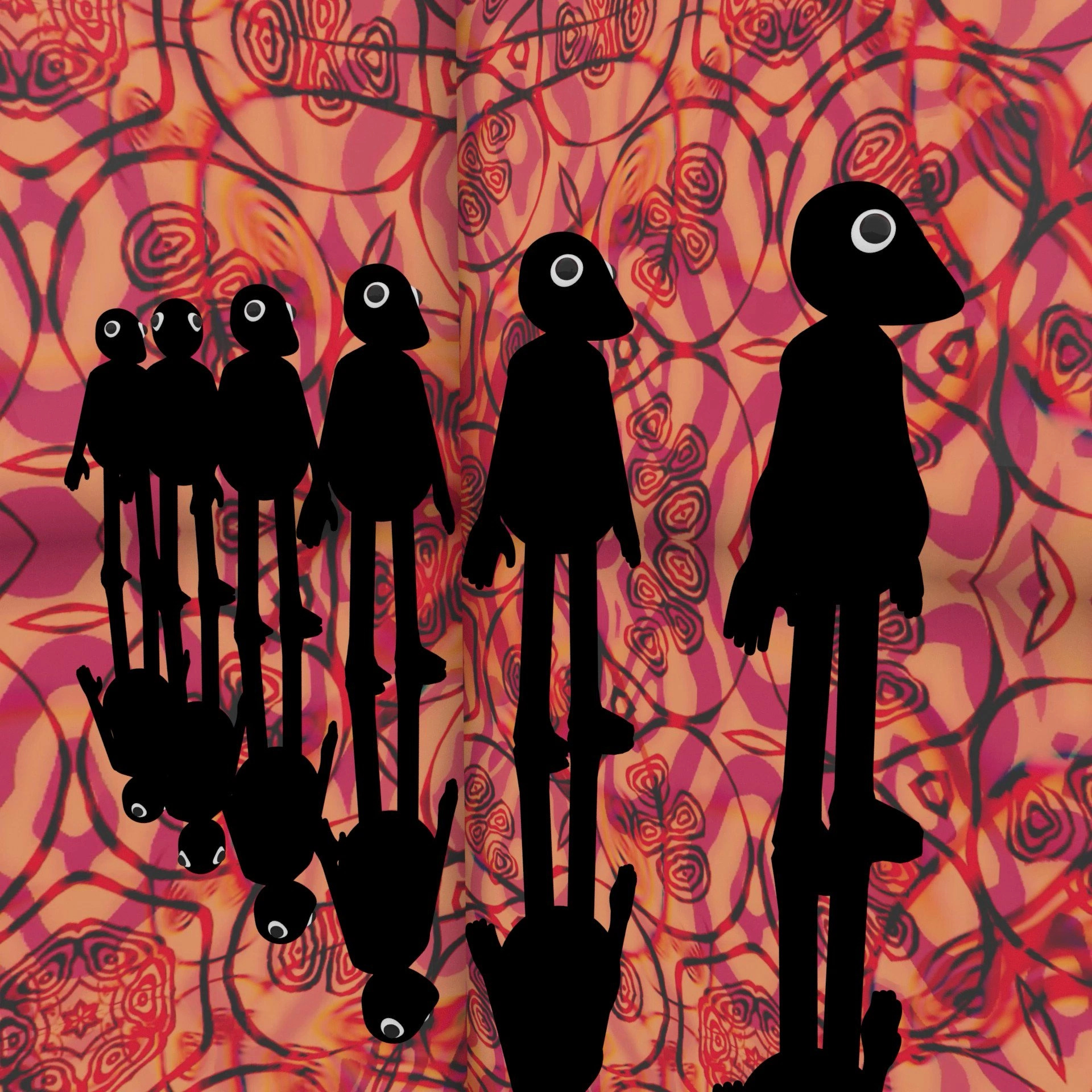 [DONGZADONGWHI] Nerd Bird
Miné.K
Miné.K is an artist renowned for her creation of a charming yellow teddy bear character named NOBODY. The NOBODY series comprises artworks that depict elements of our everyday existence, personal preferences, and vocations. Each depiction of NOBODY represents a portrait of contemporary individuals in search of something unique, only to encounter their own ordinary selves and others—a reflection of the diverse multitude that exists among us. [4]
"I am interested in contradictions, dualities, ambiguities, and the free will of human beings. A fun yet empty party. A gift that is nice to receive, yet burdensome to hold. And even though it's everyone's story- my own is a mess of contradictions.
So I am drawing the most ordinary child of all, NOBODY. Who is Nobody? Nobody is a teddy bear that just wants to be happy."
Lee Hyo-sun
Lee Hyo-sun, blue is the shadow that lines her soul, and by making eye contact with her blue hazy-eyed figures, we too can step inside her universe and bathe in its serene afterglow. Indeed, for the characters in Lee Hyo-sun's work, eye contact and body language seem to be the only way to communicate- for they don't have mouths. In viewing her work, Lee Hyo-sun urges us to remember that we cry for two reasons: When we are happy, and when we are sad, and at the same time we use the same color.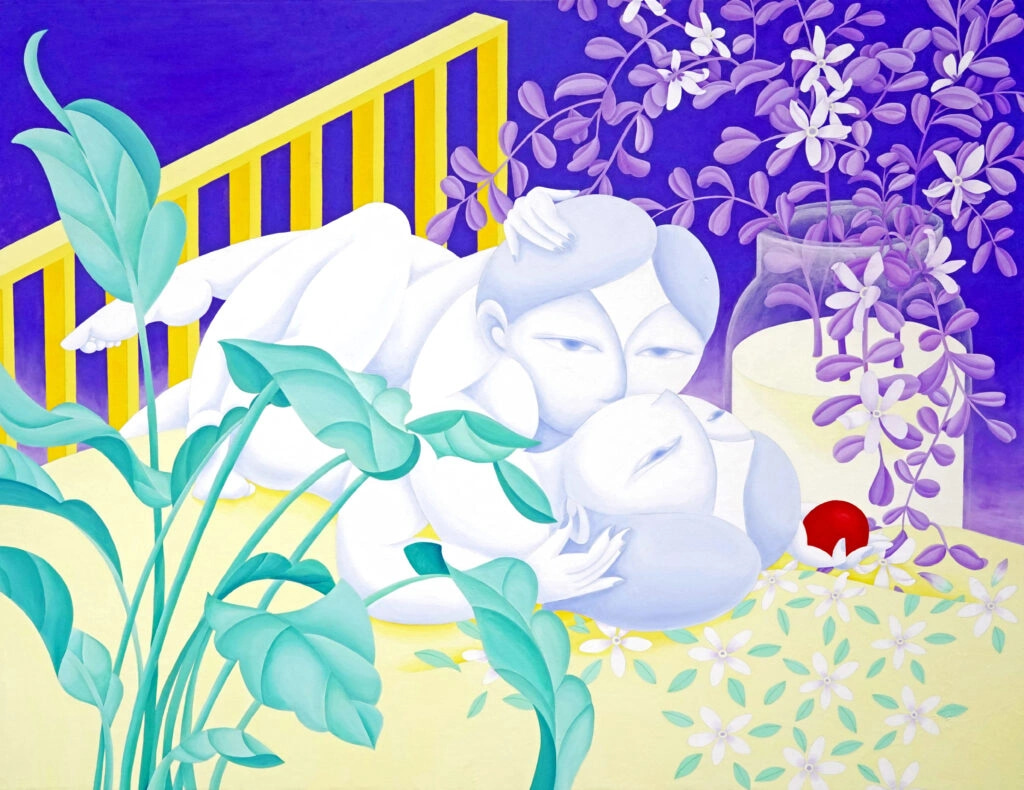 [Lee Hyo-sun] Oh, ugly midnight jasmine
Rowa
Rowa is an illustrator, digital artist, and fashion designer. Her creations hold a captivating allure, characterized by a blend of contrasting elements that can be simultaneously enticing and unsettling. The juxtaposition of sweetness and saltiness becomes a recurring theme in her work. During her studies in fashion, Rowa found inspiration in renowned designers like Alexander McQueen and Vivienne Westwood. She was particularly drawn to the fusion of feminine lace materials with robust leather materials, as well as the unconventional combination of traditional British clothing, punk aesthetics, and deconstructivist details. This influential inspiration continues to shape her current artistic endeavors.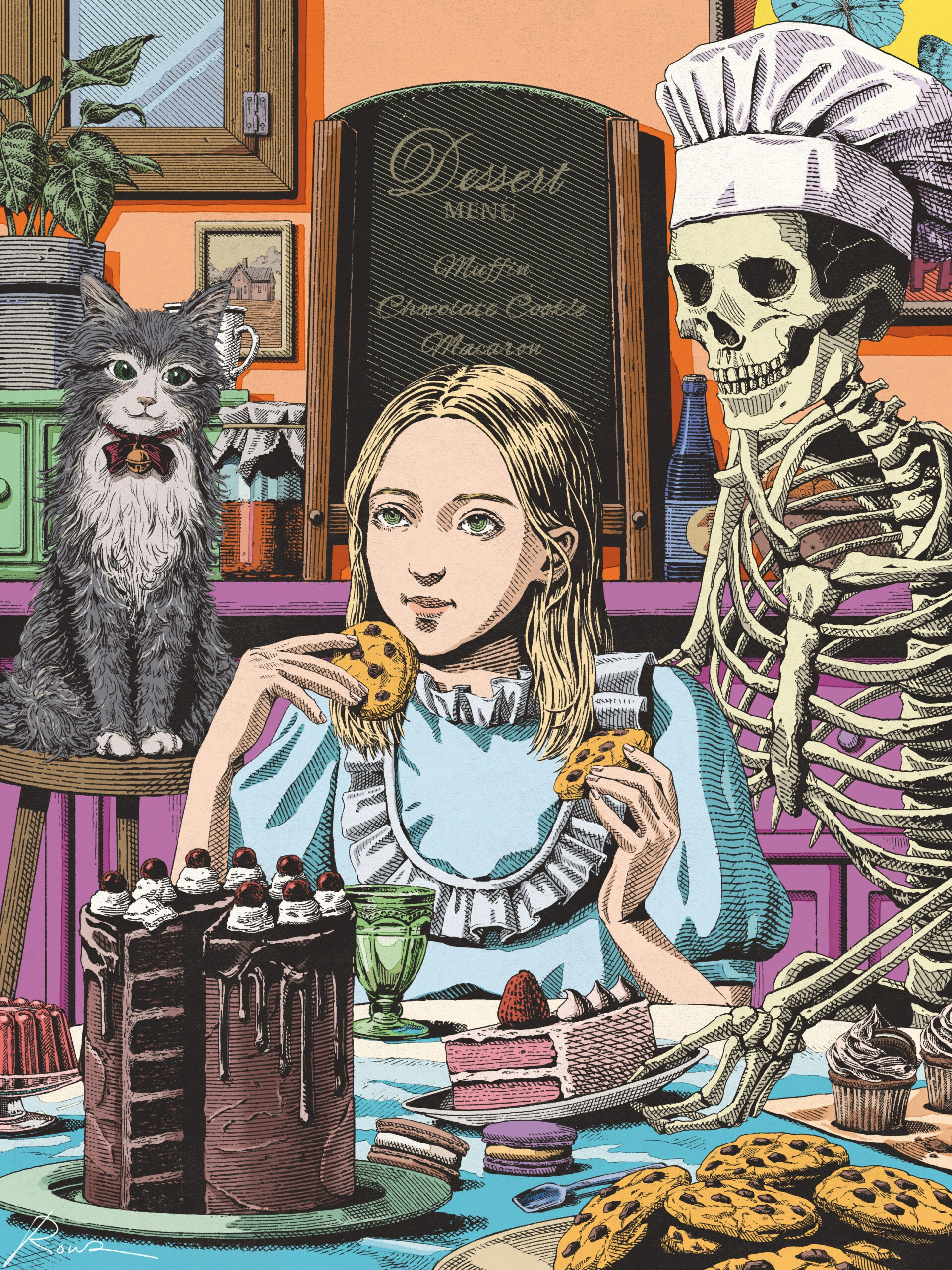 [Rowa] Sugar holic
Mothfly
Mothfly, an artist skilled in graphic design and illustration, infuses his work with an intriguing blend of chaotic potential and a sense of tranquility. His creations draw inspiration from the humor found in American cartoons and contemporary Korean culture, resulting in a unique artistic style that explores unconventional and diverse themes. Through his characters and scenarios, Mothfly reveals glimpses of his personal background, including the environment of his upbringing, his artistic influences, and his involvement in graffiti. His artwork serves as a reflection of the artist's individuality and the diverse experiences that have shaped him.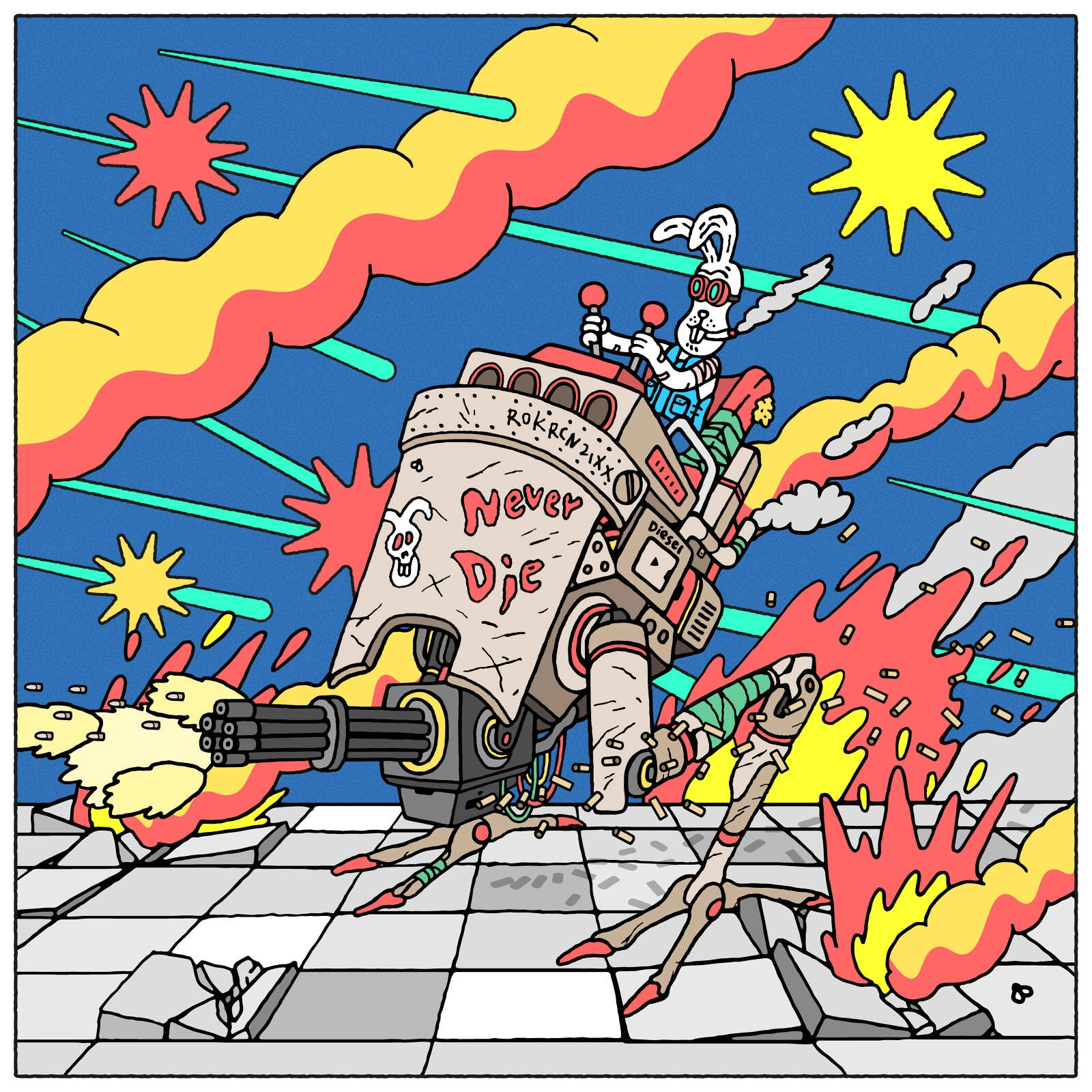 [Mothfly] Madoobuck never die
Molly
Molly's artwork resonates with the current era, mirroring the cultural and global dynamics of our times. His characters embody diversity and inclusivity, presenting a multicultural and multinational perspective. His art incorporates elements from subcultures such as hip hop, cyberpunk, and skateboarding, creating a unique fusion. Through his captivating stories, Molly addresses and challenges prejudices that persist in the digital age, fostering a broader understanding and acceptance.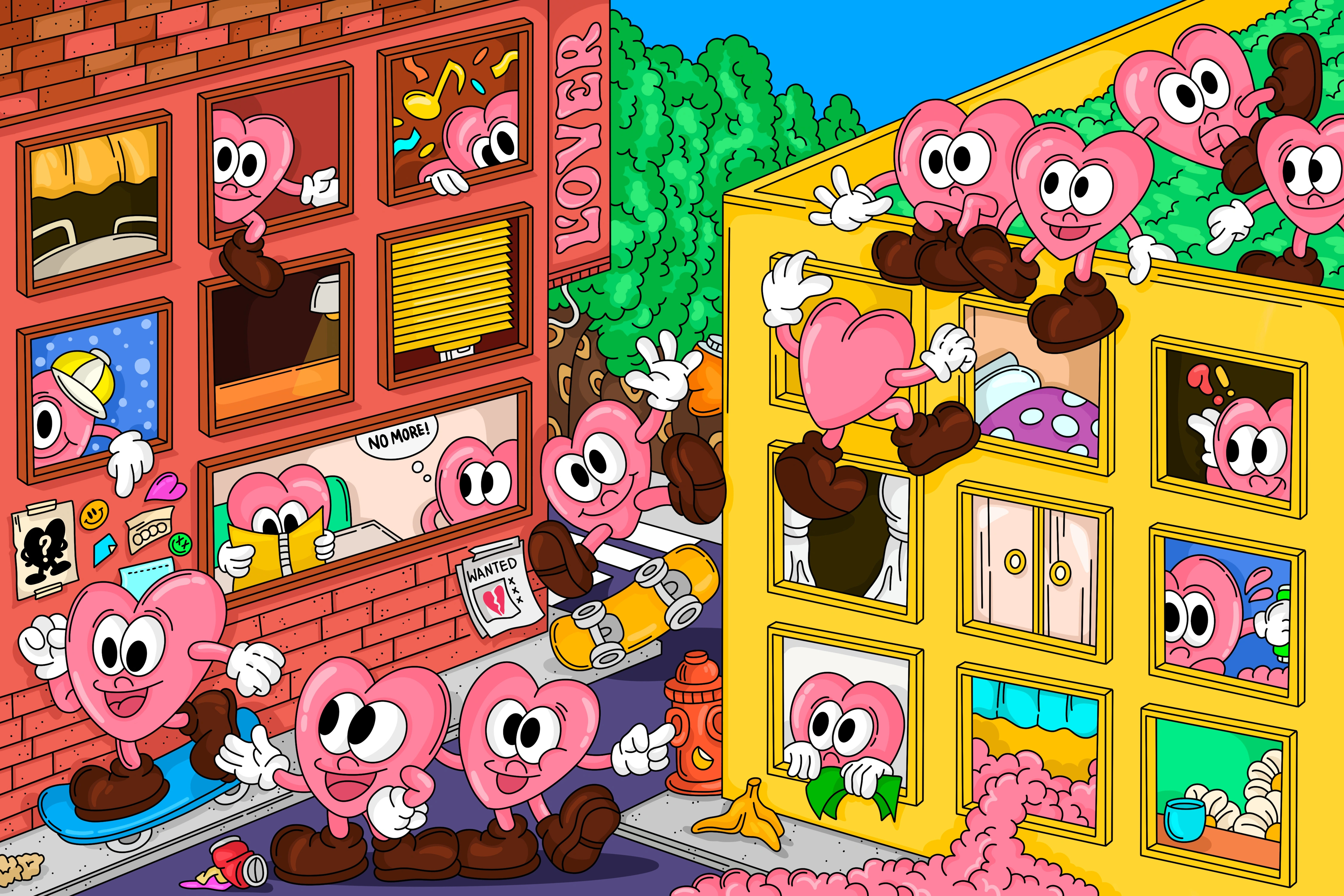 [Molly] LOVER
Johnny Boy
Johnny Boy, a Korean artist, seeks to portray love in its authentic form, devoid of the commercialization and idealization often associated with it. Having studied automobile design, illustration, and fine arts in the U.S., Johnny Boy's artwork embraces texture as a key element, whether it involves characters rendered in squished, solid, or fluid forms. His central theme revolves around the concept of "love and be loved," which serves as both a personal guiding principle and a source of creative inspiration. Johnny Boy's artistic expression aims to capture the essence of love without the confines of societal expectations or commercial packaging.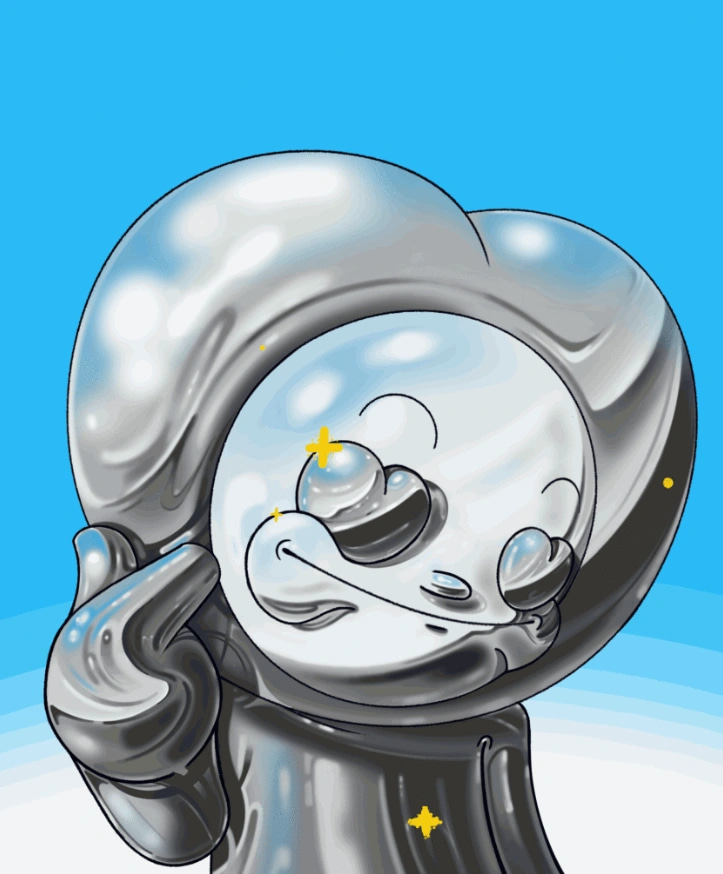 [Johnny Boy] Steel Heart
Will's Planet
Jiwon Kim, known as Will's Planet, envisions a world deeply affected by the destructive force of advanced technology driven by "high intellect." This portrayal reflects the widespread presence of environmental pollution and climate change, indicating the consequences of such technological advancements. However, amidst this bleak outlook, Jiwon also envisions a world miraculously restored by divine intervention. In this transformed reality, a fantastical array of plant life and creatures flourishes within an ever-evolving garden of Eden. Remarkably, humans now occupy the lowest positions both intellectually and physically in the food chain, representing a dramatic shift in their status. Jiwon's artwork presents a captivating fever dream that challenges conventional notions of power and hierarchy in a post-apocalyptic world.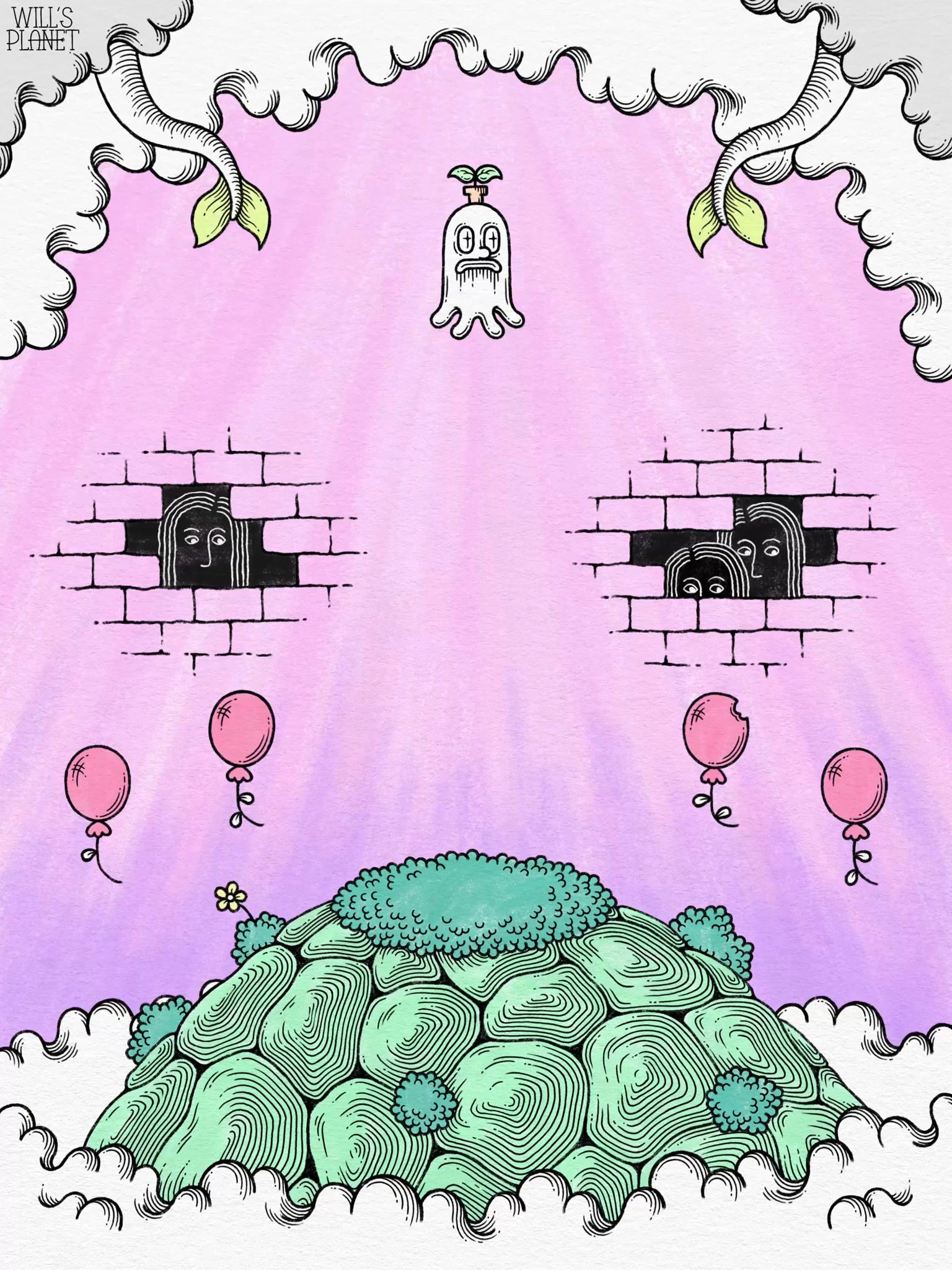 [Will`s Planet] The Eminently Lovely Flower 01
OrangeHare
OrangeHare is a platform dedicated to promoting fine arts in the digital age by providing artists with opportunities to reach a global audience. Through collaborations with industry professionals and established artists, OrangeHare aims to challenge preconceived notions about the potential of art in the 21st century. The platform seeks to expand the appreciation of NFTs beyond crypto enthusiasts, aiming for wider acceptance and recognition. By transcending the limitations of physical reality, OrangeHare endeavors to create an inclusive space for art enthusiasts, free from constraints. The focus is on fostering genuine appreciation for art, prioritizing artistic value over speculation. Careful curation and presentation of artwork are integral to OrangeHare's mission. [5]
See something wrong?
Report to us.
Korean Pop-Revolution
Did you find this article interesting?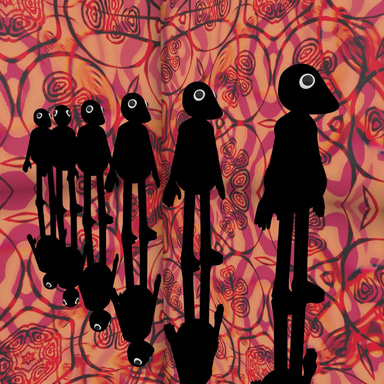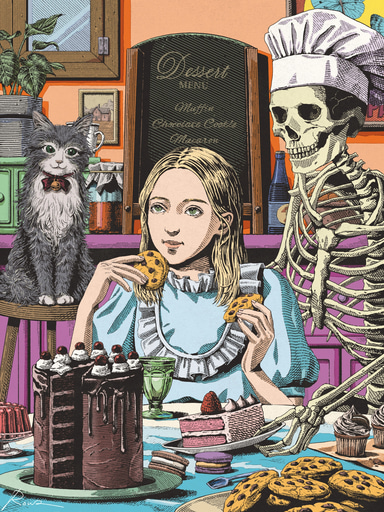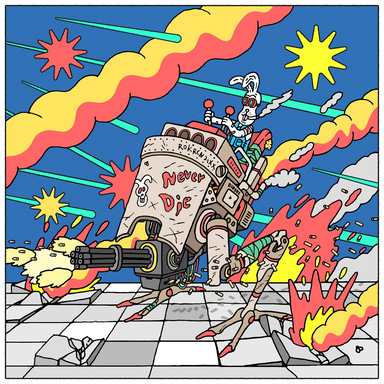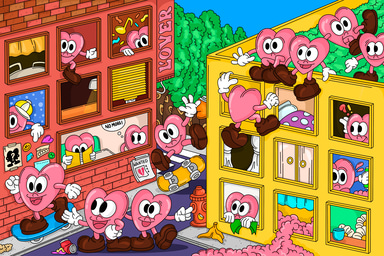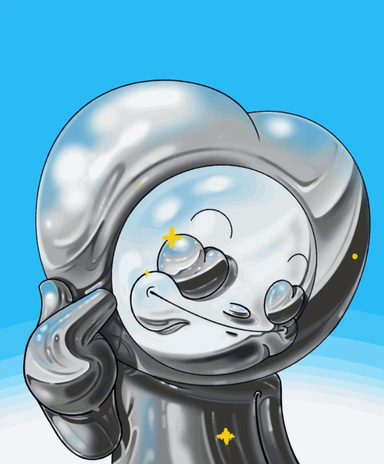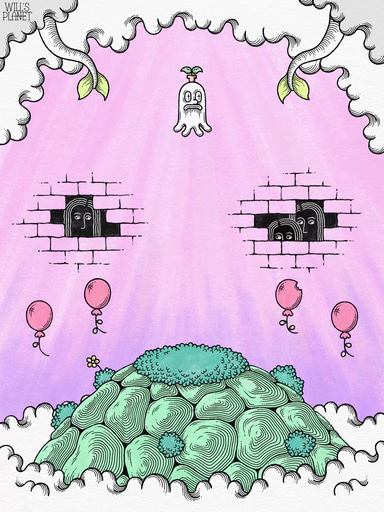 REFERENCES
[1]
OpenSea - Korean Pop-Revolution
Jun 30, 2023
[4]
OpenSea - Collection Drop
Jun 30, 2023