Legendary Dancing Seahorse
The Legendary Dancing Seahorse NFT collection is a new music-focused project located in Los Angeles. The organization prides itself on exclusivity, offering a lifetime of perks to holders of its non-fungible tokens (NFTs), instead of the traditional annual membership fees. [1]
Overview
The Legendary Dancing Seahorse NFT collection was dropped on September 19th, 2022. The collection aims to revolutionize the music industry by linking real-world rewards and experiences to digital collectibles. It joins a growing number of NFT projects focused on utility NFTs that incentivize long-term ownership by offering perks to holders of NFTs. These NFTs are designed to replace physical tickets and provide customers with a more secure and efficient way of buying tickets for events. On November 20th, 2022, a second collection called the Premium Dancing Seahorse collection was released to allow a more affordable entrance to the community. [2][3]

The NFT collection offers two membership tiers in the form of profile picture collections featuring its namesake seahorse logo. The two tiers are the Legendary Dancing Seahorse and the Premium Dancing Seahorse. Holders of either of these NFTs are able to access VIP gatherings at global shows but only members of the Legendary Dancing Seahorse will be given the most exclusive experiences. Dancing Seahorse has given holders of their NFTs access to shows and venues featuring renowned artists such as Bad Bunny, Polo G, Jack Harlow, and Post Malone. [2][6]
Benefits
The Legendary Dancing Seahorse NFTs have different attributes, making each NFT unique. The categories of attributes are attire, background, city, eyes, fins, genre, glasses, neckware, props, seahorse and snout. [5]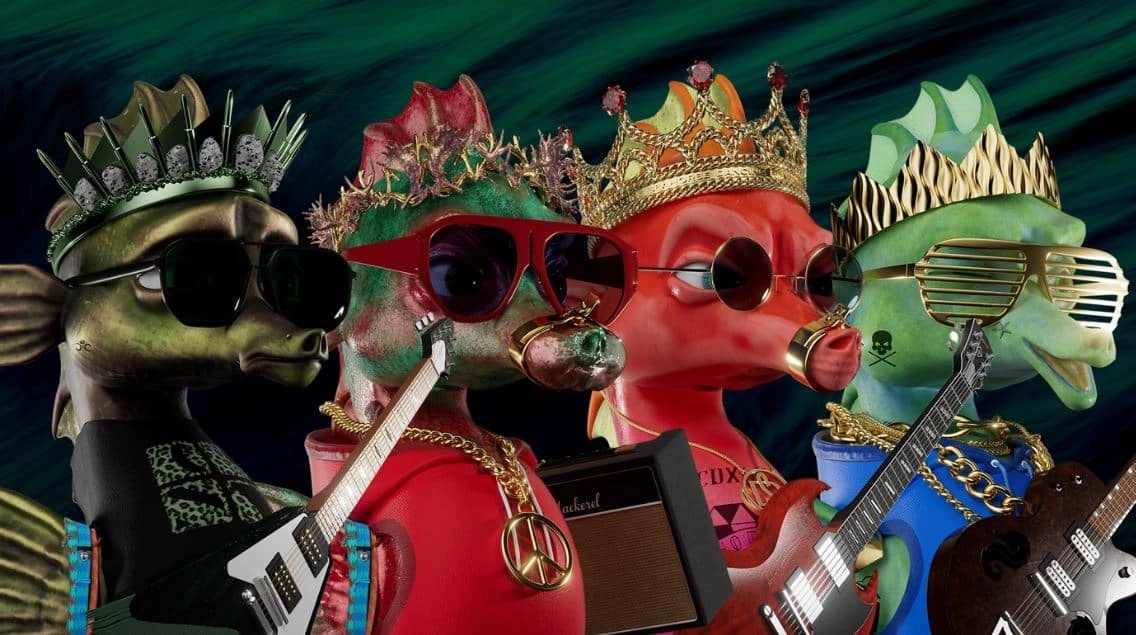 The Legendary Dancing Seahorse
NFTs
are digital collectibles that offer real-world perks and experiences. They are used to provide access to exclusive parties and meetups, and replace physical tickets to reduce instances of fraud and price gauging. Customers can use their NFTs to claim an invitation to events by connecting their crypto wallets to verify ownership and then be
airdropped
into their wallets. In addition, putting tickets on the
blockchain
can help neglect third-party ticketing platforms that often charge additional fees. This can also help customers avoid ticketing scams that occurs often in the music industry. Members of the Legendary Seahorse NFTs are also given access to free food and beverages at all venues, with VIP seating areas just for holders of the Seahorse NFTs. 
[2]
[4]
See something wrong?
Report to us.
Legendary Dancing Seahorse
Did you find this article interesting?
REFERENCES
[1]
Luckytrader on Dancing Seahorse
Mar 16, 2023
[2]
NFTevening on Dancing Seahorse
Mar 16, 2023
[3]
NFTplazas on Premium Seahorse
Mar 16, 2023
[4]
Coindesk on Legendary Seahorse
Mar 16, 2023
[5]
Legendary seahorse on OpenSea
Mar 16, 2023
[6]
Dancing Seahorse site
Mar 16, 2023