DACSEE
DACSEE (DACS) is a cryptocurrency. It is used as a peer-to-peer payment means on the DACSEE platform, which is the world's first fully independent and decentralized community ride-sharing service. The crypto is represented with the symbol "DACS" and has a total supply of 3,000,000,000 DACS. The token runs on the Ethereum blockchain. The acronym DACSEE means "Decentralized Alternative Cabs Serving & Empowering Everyone"[1]. 
How It Works
---
Drivers on the DACSEE platform purchase the DACSEE token and accept the same token as passengers' fare payment. However, they also have the option of using other conventional fiat methods. When fares are collected from passengers, the entire sum is returned to the platform participants, including passengers, drivers, and government authorities.
This distinctive design allows DACSEE to virally expand without control or assistance from any corporate body. The P2P payment method, in addition to the drivers' ability to nurture their income-generating clique of drivers, helps DACSEE independently spread into new markets worldwide, re-shaping the existing ride-hailing industry[2].  
Tokenomics
---
DACSEE has a total supply of 3,000,000,000 DACS. Its all-time high is $0.021265 USD, its August 03, 2018 value. Its all-time low was recorded on June 16, 2020, with a value of $0.000188 USD[3]. 
Exchange
---
DACSEE is listed on Liquid exchange[4]. 
Partners
---
Jets Limo
F&B Connects
See something wrong?
Report to us.
DACSEE
Did you find this article interesting?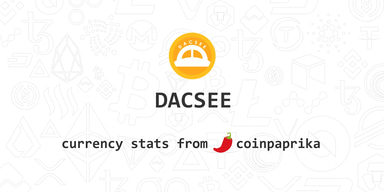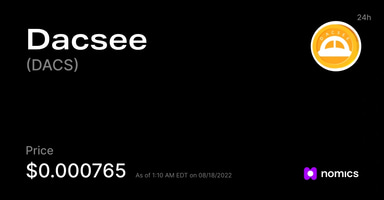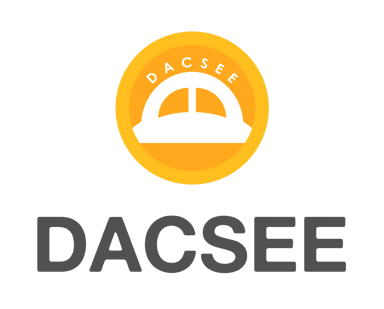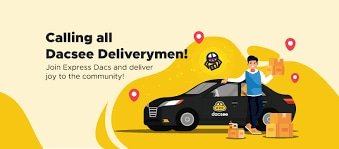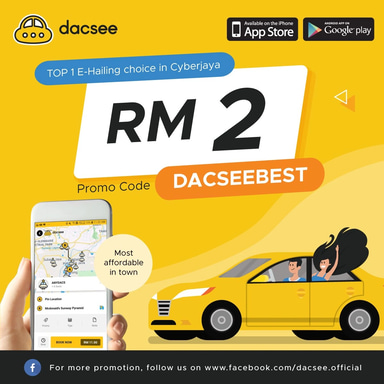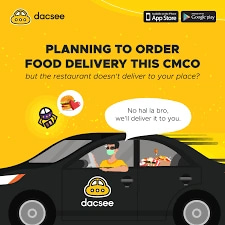 REFERENCES
[1]
DACSEE on Coinmarketcap
Aug 18, 2022
[2]
Nomics | Dacsee (DACS)
Aug 18, 2022
[3]
DACSEE Website
Aug 18, 2022
[4]
DACSEE on Coingecko
Aug 18, 2022