Degenerate Ape Academy
Degenerate Ape Academy (launched August 15, 2021) is a Non-Fungible Token (NFT) collection of 10,000 Apes, each with 137 possible traits across seven categories. [1]
The apes can have different fur/skin, head, body (clothing), mouth, eyewear, teeth, and backgrounds.[1]   Degenerate Ape Academy launched its collection on the Solana blockchain network, and within 8 minutes, the entire collection was sold out.
Overview
Degenerate Ape Academy is a collection of digital artworks (NFTs) running on the Solana network. The website is an interface allowing participants to exchange digital collectibles.
The academy was founded on the principles of friendship making, crayon eating, and absolute, unregulated, deplorable, degenerate behavior.
Minting a Degenerate Ape acts as enrollment to the most prestigious Academy apes have ever built. In the academy, users will have access to all that the academy has to offer currently, and in the future. [3]
Access to the academy means more than just bragging rights to those uneducated, less sophisticated apes. The goal of the team is to make sure utility is always offered to all students. This utility will be modest at first but will expand over time as they continue to build. [3]
The Degenerate Apes were first available for purchase on the project's website, before the minting date. Each Ape NFT cost 6 SOL, Solana's coin, or just under $300. Since the project sold out so quickly, the only way to currently own a Degen Ape is on the secondary market, Solana's NFT marketplace Solanart.
The release of the Degenerate Apes Academy collection did not go as smoothly as the developers expected, claiming it was "shitty at best" in a Twitter feed. The team admitted they were
"overwhelmed with the wave that hit us in the past week".
"[the project] was exponentially bigger than we thought." One issue that arose was some users tried to mint their Apes but they were all sold out. The project is promising quick refunds to those users. With all the hiccups, it does seem those who got their Apes are pretty happy with them."
Currently, on the Solanart marketplace, which claims to be in Beta, there are 2956 Degen Apes listed for sale, across 1458 owners. Since the project shot off, the total volume of Degen Ape sales has reached over 97,000 SOL. [2]
Trait Rarity
There are 137 total traits in the academy and these have been categorized into a tier-based system.
Common
Uncommon
Rare
Super Rare
Mythic
Traits are ranked from 'common' all the way through to 'mythic' and each rank has a corresponding % chance of being minted. Each trait of the ape has a different rarity in a hierarchy system, for example, there are only two mythic Headpieces, a Harambe's Halo and a space helmet.
Team
Monoliff
Obottis1
ConorHolds
Notable Sales
On Sunday 15 August 2021, Degenerate Ape Academy launched its collection on the Solana blockchain network, and within 8 minutes, the entire collection was sold out.
The 13th rarest Degenerate Ape NFT was sold on Saturday for $1.1 million. The purchaser, a London-based blockchain advisory firm Moonrock Capital, made the announcement via Twitter, paying for the NFT with 5980 of Solana's SOL tokens. Moonrock bought Degen Ape #7225, a scarred zombie version of an ape with a halo, a gold tooth, and a brain in its mouth. The firm also picked up the 18th rarest SolPunk — a Solana-themed version of CryptoPunks — for 1,388 SOL ($260,000).[6]
Other Degenerate Apes in the collection have sales prices of up to $1.7 million, such as Degen Ape #1674, which was sold for 7,000 SOL. But this appears to be the first sale worth more than a million dollars at the time of purchase.[6]
Roadmap
DAOO (Student Council) Elections
Currently building our process for electing student council members to the DAOO. [Decentralized Ape Organization Organization].
DAA Origin Story
Adding in our Origin Story to the website v2 in an interactable manner.
Website v2 Feature: My Apes
Expanding the Academy (Website v2.1)
Ape-Kart
Charity Initiatives
Initiatives for charity. This will start with the launch of their merchandise as they are also discussing collaborations with other projects for charity auctions.
Ape-Swag
Working on some super sweet merchandise (Tees, hoodies, and hats). The designs have been completed, now waiting on the supplier for stock. Also building a list of charities for the majority of these profits to go to. [5]
Twin/Triplet/Quadruplet Bathroom Breeding[10]
Building the functionality for twins/triplets/quadruplets to breed on the website v2.[9]
See something wrong?
Report to us.
Degenerate Ape Academy
Did you find this article interesting?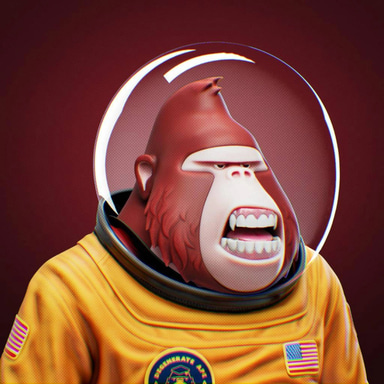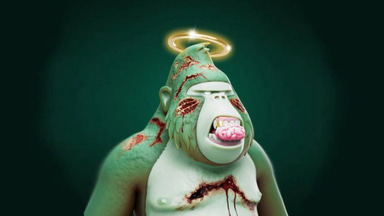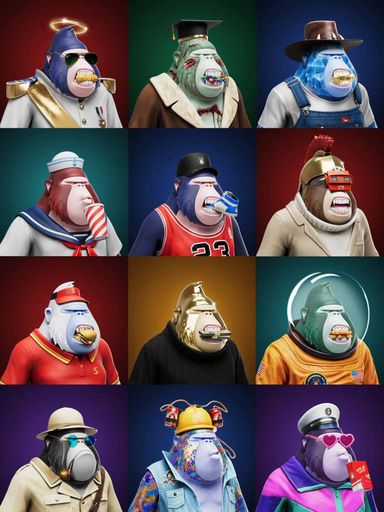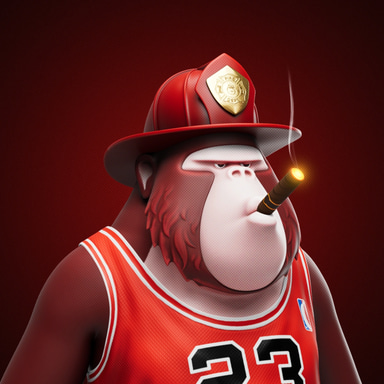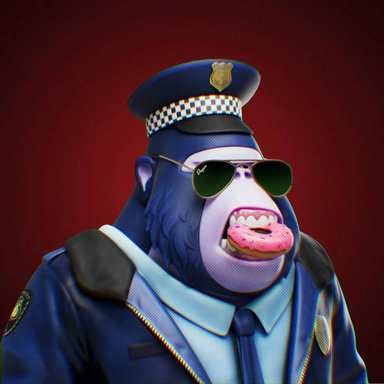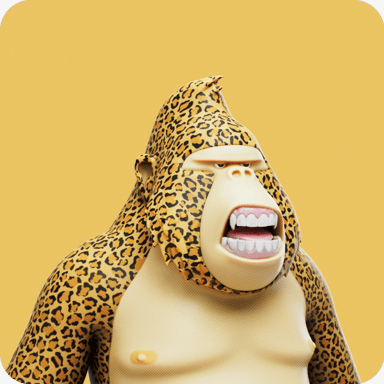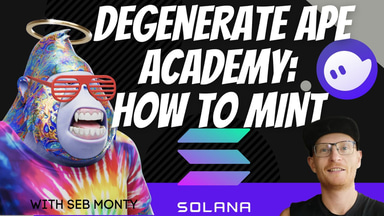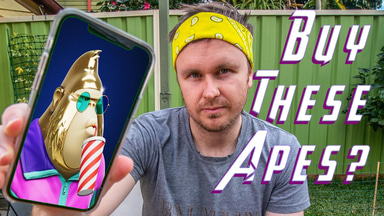 REFERENCES
[1]
Degenerate Ape Academy on NFT Stats
Aug 12, 2022
[2]
Degenerate Ape NFTs On Solana selling for millions
Aug 12, 2022
[3]
Degenerate Ape Academy website
Aug 12, 2022
[4]
Degenerate Ape Academy on twitter
Aug 12, 2022
[6]
Degenerate Ape sold for millions on Solana
Aug 12, 2022
[7]
How to mint Degenerate Ape NFT
Aug 12, 2022
[8]
Degenerate Apes A Good Buy?
Aug 12, 2022
[9]
Degenerate Ape Academy NFT Talk
Aug 12, 2022
[10]
Degenape on Solanaart
Aug 12, 2022