Gods Unchained
Gods Unchained is a collectible card game that enables users to trade and sell their cards freely, with the same level of ownership as if they were real, tangible cards. [1] [7]
History
The impressive growth of Gods Unchained in 2019 helped cement the narrative that blockchain technology and online gaming are a potential growth industry.
Gods Unchained was developed by Australia-based blockchain gaming startup Immutable. The Immutable mission statement is to "make virtual worlds real." To turn its vision into a reality, Immutable secured $2.4 million from Coinbase Ventures, Continue Capital, Nirvana Capital, and Sora Ventures during its first funding round in 2018.
Following the success of Gods Unchained's beta, the startup was able to secure an additional $15 million during the second funding round in September 2019 from Naspers Ventures and Galaxy Digital's EOS VC Fund. The raised funds will be used to further develop Gods Unchained and "to build out the Immutable platform, an open-source blockchain toolkit that lets developers create immutable gaming assets," according to the company.
The game first became playable during a closed beta in late 2018. In the months to follow, the game's popularity skyrocketed. By the time Gods Unchained opened up its beta to the public in July 2019, the game had already generated around $4 million in revenue through the sale of four million collectible cards.
Overview
Gods Unchained is a free-to-play, turn-based competitive trading card game in which cards can be bought and sold on the OpenSea Marketplace. Players use their collection to build decks of cards and select a God to play with at the start of each match. [4]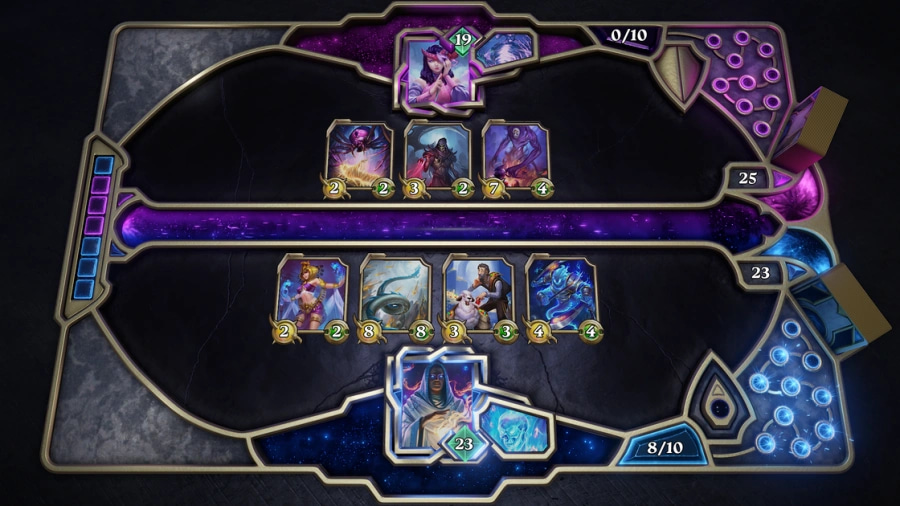 The goal of the game is to reduce users opponent's life to zero. Each deck contains exactly 30 cards. On OpenSea, cards can be sold for a fixed price, auctioned, or sold in bundles.
[5]
Gods Unchained is a turn-based collectible digital card trading game that operates on the Ethereum blockchain. [9] Each match is a one-on-one battle between two players or one player and a computer. The aim is to reduce the opponent's life to zero by beating their gods with yours. Each player can choose a deck of 30 cards from their collection of gods to battle their opponent. Players earn digital cards when they play the game. If a player has two identical cards these can be minted into one blockchain-based card. Players can trade, sell, lend, or borrow these cards. Each collectible card is a Non-Fungible Token (NFT) stored on the Ethereum blockchain. This enables players to own their in-game assets in the same way they own crypto assets.
The Gods Unchained Marketplace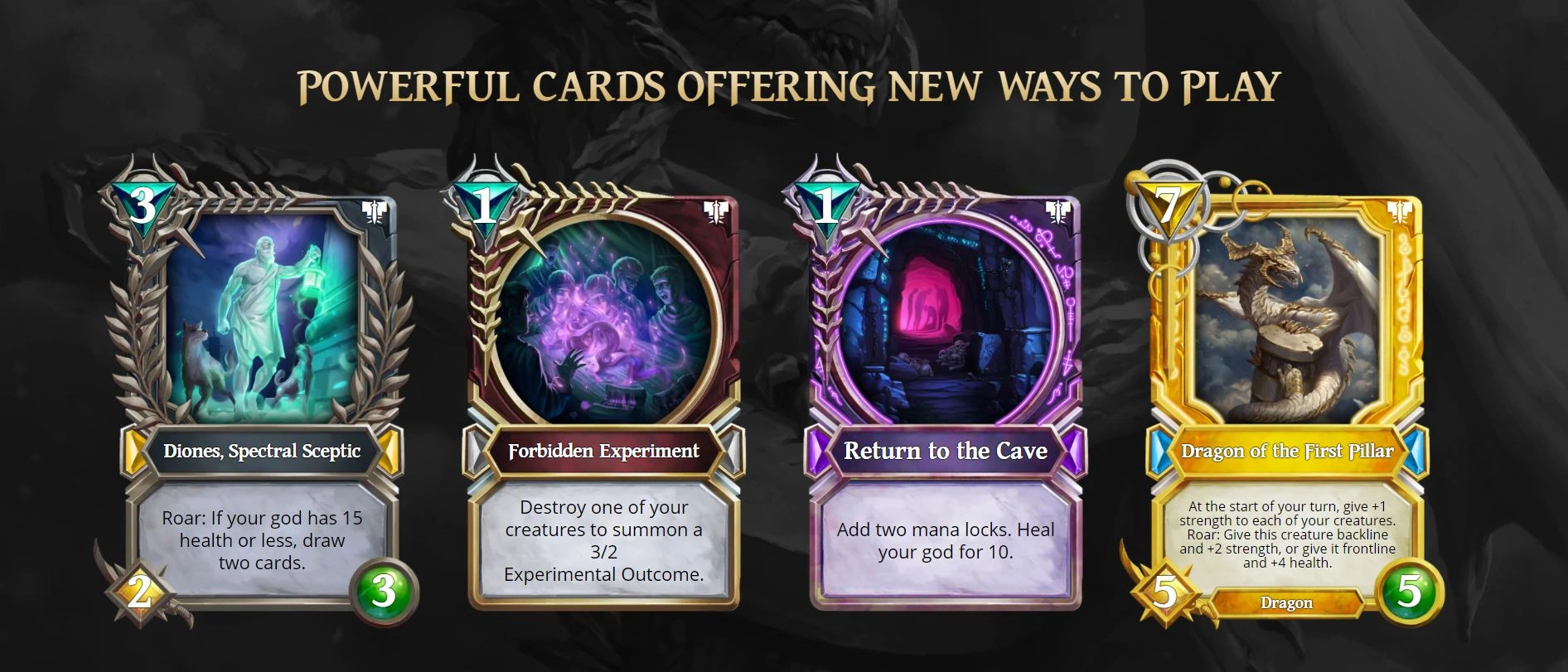 Gods Unchained launched its marketplace in November 2019, enabling users to buy and trade the game's digital collectible cards in the form of ERC721 tokens on the Ethereum blockchain. Gamers can log onto the marketplace and buy new cards using ETH by connecting an Ethereum client, such as MetaMask, or trade cards with other players.
Within 24 hours of opening its marketplace, Gods Unchained experienced the highest dollar-denominated volume in the NFT market. However, Gods Unchained has since dropped to 15th place in the NFT market, by seven-day volume.
$GODS Token Usage
The $GODS token is currently mostly given out as prizes to the best players in competitive play and the Weekend Ranked events. A competitive game must make sure that players that are competitive may be fully rewarded for their talent. Early token issuance in a web3 product's lifetime also promotes growth and engagement.
Staking
By limiting the quantity of tokens that can be readily transferred between participants, staking is a method that has a substantial positive impact on the economy as a whole. Making sure that a sizable part of those tokens are retained and "staked" has a favorable effect on the economy as a whole when token supply is boosted through prizes and incentives over the coming years.
Players will earn certain proportionate incentives for participating in the game and holding tokens in order to build a system that compensates players for their long-term dedication to it. This implies that the incentives given to staked players are an indication of the general health of the product and the level of player interaction with Gods Unchained. A staking system is now crucial for a resilient web3 economy in this situation. Players that have faith in the product may be rewarded for doing activities that advance the economy's long-term viability. Instead of rewarding users for staking with unsustainable high reward rates, rewards are given as the product develops and more players interact with the ecosystem.
Different Asset Types
Off-chain and on-chain cards are the two distinct card types currently available in Gods Unchained. On-chain assets have been made easily accessible as prizes and with minimal purchase fees in order to maintain the game's accessibility and prevent large entrance hurdles for new players. While this has been incredibly effective at attracting new players to the game, it has had the unexpected consequence of preventing people from amassing and holding valuable assets.
How to Earn Playing GU
Gods Unchained has card packs that fall into the following categories; core packs, rare packs, epic packs, and legendary packs. The packs are named based on what you can find inside. A rare pack will have at least one rare card, whereas a legendary pack will have at least one legendary card and so on. [6]
The higher the class of the card pack, the more it will sell for. Each pack contains five cards. Users can also open a pack and sell the cards inside individually. After opening a pack, if they find a very valuable card, then this would be more profitable compared to selling the closed pack. If the user has duplicates of the same card, he/she can combine them at set rates to upgrade them and make them more valuable.  [3][8]
There are two methods to earn card packs:
The first method involves leveling up by winning matches against other players.
NB: Every 25 levels, you will receive 22 Core Packs, 2 Epic Packs, and 1 Legendary Pack.
Alternatively, users can also play ranked matches against other players in the weekend tournaments. They have to play 25 games for a tournament and will be rewarded depending on which rank they are playing in and how many out of those 25 games they win.
Future of Gods Unchained
Gods Unchained is also the first marketplace to take part in Immutable X, the layer 2 NFT solution for Ethereum that allows gasless, or in other words, feeless transactions. Given the degree of strategy involved in GU, the depth of lore, the incorporation of NFTs allowing players to earn money, and the future enhancements, the game show potential to continue growing. With continuous improvements set to take place, the growth of Gods Unchained shows potential to continue for a while. Potential that may earn users gaming income, if the Gods will it. [2]
See something wrong?
Report to us.
Gods Unchained
Did you find this article interesting?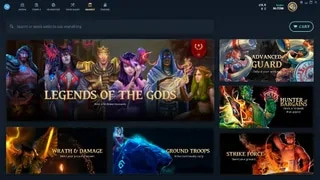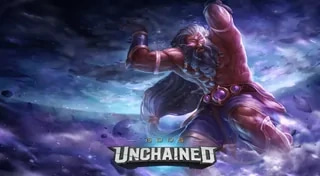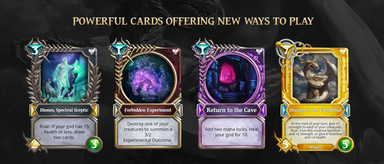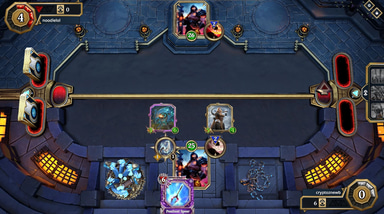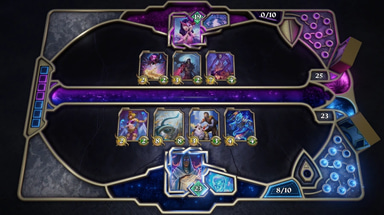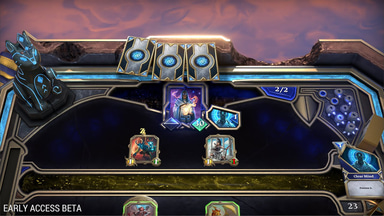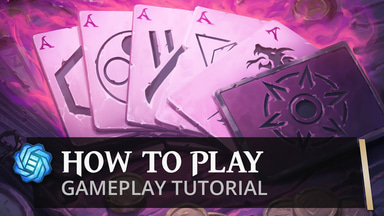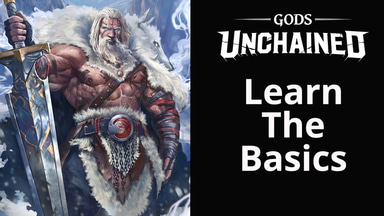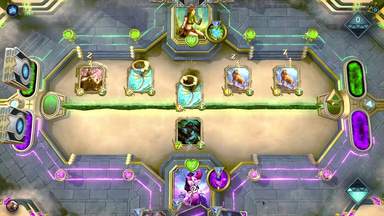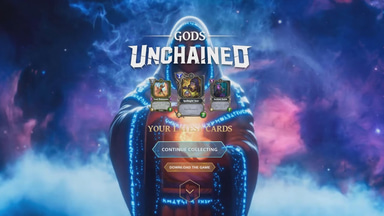 REFERENCES
[1]
Gods Unchained website
Aug 16, 2022
[2]
How to Buy and Play Gods Unchained Trading Cards
Aug 16, 2022
[3]
Gods Unchained on Facebook
Aug 16, 2022
[4]
Gods Unchained on twitter
Aug 16, 2022
[5]
Gods Unchained - Official Gameplay Trailer
Aug 16, 2022
[6]
How to Play | Gods Unchained Tutorial
Aug 16, 2022
[7]
Gods Unchained - The New Game Board
Aug 16, 2022
[8]
Gods Unchained | Learn The Basics
Aug 16, 2022
[9]
Gods Unchained - A detailed intro to this Blockchain TCG
Aug 16, 2022