Jasmine Lee
Jasmine Lee is the Chief Financial Officer and former Chief Operating Officer of Binance.US, a US-based cryptocurrency exchange. [1][2]
Education
Jasmine Lee's educational background includes a Master of Science (MS) degree in Accountancy from the University of Virginia, which she earned in 2002. Prior to that, she completed her undergraduate studies at the University of Florida, where she obtained a Bachelor of Science (BS) degree in Finance in 2000. [2]
Career
Jasmine Lee began her career in May 2001, in the financial industry as part of the Audit Advisory Services team at Ernst & Young. She spent four years and five months providing auditing and advisory services to clients. [3]
From September 2005 to October 2009, Jasmine Lee continued her tenure at Ernst & Young, specializing in M&A Transaction Advisory Services. During her four years and two months in this role, she contributed her expertise to various merger and acquisition deals. [3]
Jasmine Lee joined Zolfo Cooper, a leading restructuring and turnaround consulting firm, in October 2009. For nearly two years, she played a key role in advising clients on financial restructuring and implementing strategies to overcome challenges. [3]
PayPal
In March 2012, Jasmine Lee transitioned to PayPal, where she served as the Head of New Ventures Finance. Over three years and eleven months, she led financial operations and decision-making processes for PayPal's new ventures. [3]
From February 2015 to June 2016, Jasmine Lee expanded her responsibilities at PayPal, taking on the role of Head of New Ventures Finance & Global Pricing. In this position, she oversaw finance operations and global pricing strategies for PayPal's new ventures. [3]
Jasmine Lee assumed the role of Chief Financial Officer at Xoom Corporation, a PayPal service, in April 2016. For three years and four months, she provided financial leadership and strategic guidance to the company, contributing to its growth and success. [3]
From March 2017 to June 2018, Jasmine Lee held the position of Chief Financial Officer, Global Consumer Product at PayPal. In this role, she managed the financial aspects of PayPal's global consumer products, ensuring their profitability and success. [3]
From June 2018 to July 2019, Jasmine Lee held the position of Chief Operating and Financial Officer, Consumer Product and Engineering at PayPal. During her tenure, she played a vital role in overseeing the operational and financial aspects of PayPal's consumer product and engineering divisions, contributing to the company's continued growth and innovation in the competitive technology landscape of the San Francisco Bay Area. [3]
From September 2019 to September 2020, Jasmine Lee served as the Chief Operating and Financial Officer at PayPal. In this dual role, she played a pivotal part in overseeing the operational and financial aspects of the company, ensuring efficiency and profitability. [3]
Jasmine Lee's next career move led her to Acorns, where she took on the role of Chief Operating and Financial Officer. During her tenure from September 2020 to August 2021, she contributed significantly to the growth and success of Acorns, a financial technology company. [3]
Binance.US
In August 2021, Jasmine Lee joined Binance.US as the Chief Operating Officer. Working remotely, she assumed responsibility for overseeing the operational aspects of Binance.US, a cryptocurrency exchange platform, contributing to its development and expansion. [3]
Jasmine Lee's current position is as the Chief Financial Officer at Binance.US. Since July 2022, she has been instrumental in managing the financial operations and strategies of Binance.US, furthering the company's goals and objectives. [3][4][5]
"Jasmine is a rare talent who possesses more than 20 years of deep knowledge in both fintech and high growth startup environments. Her experience at Paypal, a public Fortune 500 company, in particular, will be invaluable as we chart our path to an IPO in the coming years," - Brian Shroder, CEO
"I am thrilled to be joining Binance.US at this exciting moment as the company introduces new offerings – including zero-fee trading, a bold customer-centric move that will fuel user growth – and continues to launch new products. I look forward to building out a best-in-class finance department at Binance.US that lays a strong foundation for continued growth and our path to a future IPO." - Jasmine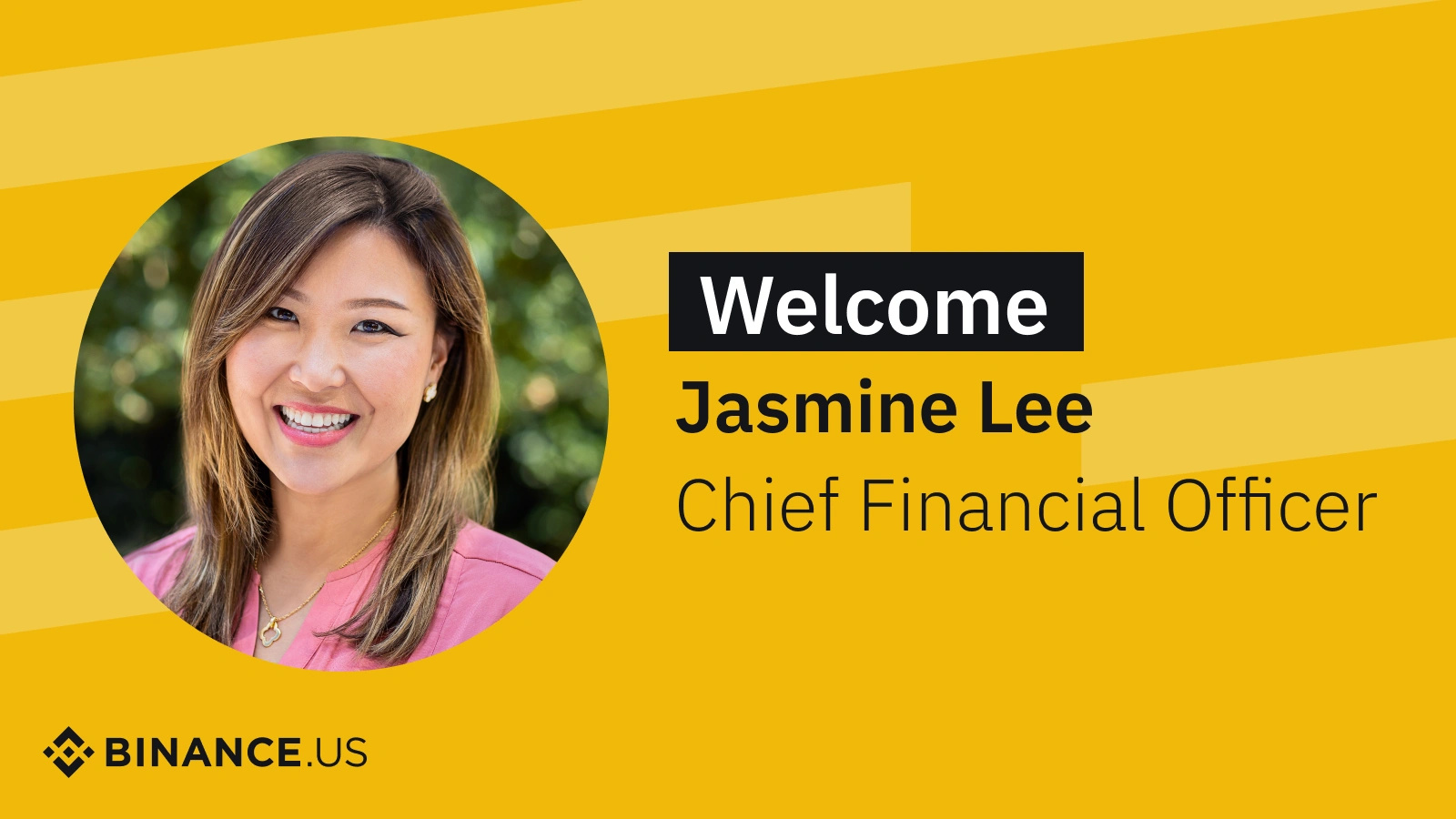 See something wrong?
Report to us.
Jasmine Lee
Did you find this article interesting?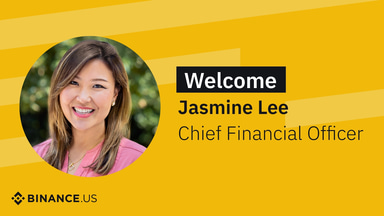 REFERENCES
[1]
Economictimes on Jasmine joining Binance.US
Jun 12, 2023
[2]
Linkedin Profile
Jun 12, 2023
[3]
Linkedin Career
Jun 12, 2023
[4]
Techcrunch on Jasmine joining Binance
Jun 12, 2023
[5]
Binance announces Jasmine
Jun 12, 2023