Kishu Inu
Kishu Inu is a community-focused, decentralized cryptocurrency with instant rewards thanks to active users.[1][2]
Overview
KISHU INU was created in April 2021 with the goal of being a decentralized meme project with true purpose.KISHU's mission is to bring popular cryptocurrency concepts to the mainstream.
Within the first month of its launch, KISHU made history by surpassing a $2 billion market cap and over 100,000 holders. KISHU INU is ownerless, fully decentralized, and supported by its community of enthusiasts.[3]
Free, open and frank communication is encouraged within the community supporters so that everyone willing can be informed and even participate in every step of KISHU INU's growth Multiple, independent, free group efforts in development, community self-management, and more are strongly encouraged.
The decentralized community is fostering long-term development of the ecosystem which will result in real use cases, greater rewards, and popularity beyond any temporary trends.[4]
Kishu Token
Kishu token is an ERC-20 meme token that fosters and promotes healthy and widespread usage and decentralization of the project through a specific reward linked to users' transactions involving decentralized wallets. The more holders use, trade, and execute transactions with $KISHU, the higher the rewards
A decentralized exchange that features custom functionality and allows holders to trade among themselves and without any centralized point of failure any ERC-20 token for another
NFT Marketplace where users can stake $KISHU in exchange for NFT rewards created by artists from community contests. The artists are awarded prizes out of the $KISHU staking pool.
Merchandise store to allow KISHU holders to proudly promote KISHU in the real world, with all proceeds supporting KISHU's growth.
Wallet tracker where users can track their passive income earned through $KISHU, token prices, wallet balance, and more.[5][6]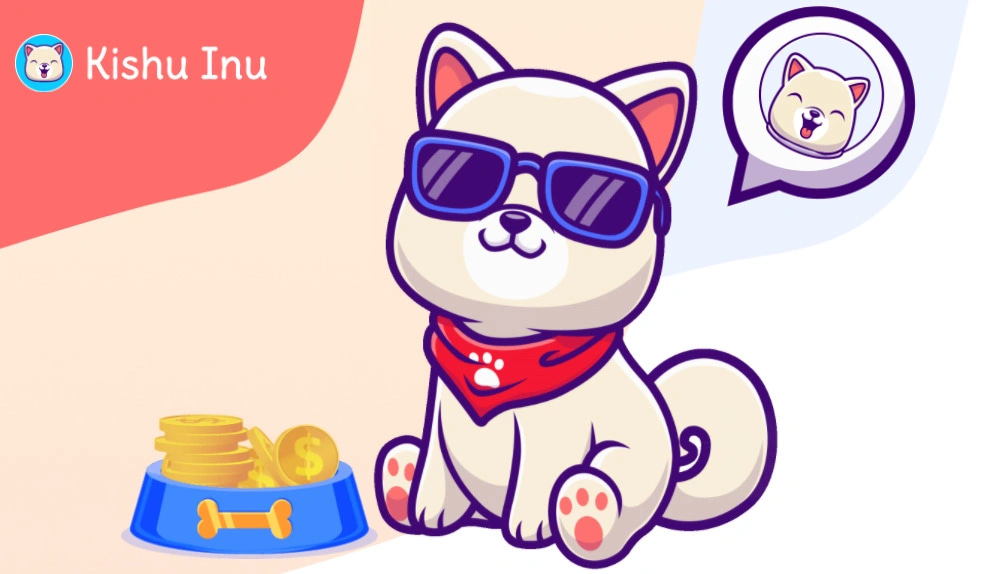 See something wrong?
Report to us.
Kishu Inu
Did you find this article interesting?