Krista Kim
Krista Kim (born 1976 in Canada) is a contemporary Digital artist and founder of the Techism movement since 2014, She is Known as the founding figure of the Techism Art movement, Krista celebrates the coming together of art and Technology as a new form of art. Krista champions technological innovation as a key component of the future of art and culture. Since 2012, Krista has gathered images of LED lamp and manipulated them to form abstract works of art.  [2][3][4]
About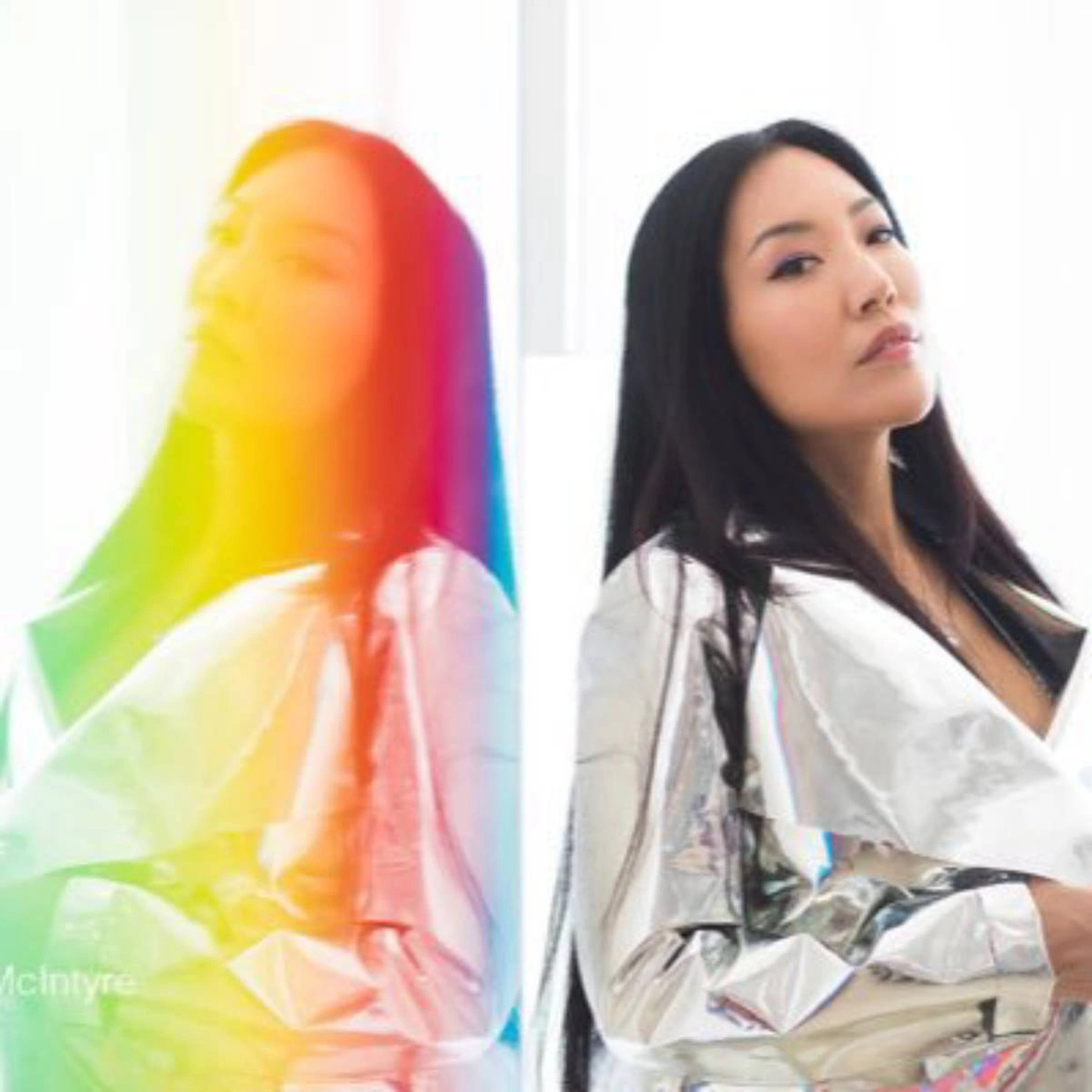 Krista Kim was born in Toronto, Canada in the year 1976 where she currently lives and works, She is a contemporary artists and founder of the Techism movement since 2014, promoting the confluence of art and technology, and Technological innovation as a medium to further the development of digital humanism. She believes that Artist must participate at the vanguard of technological innovation in order to contribute to the creation of future culture during this pivotal period of technological innovation, adaptation, and disruption. In her Digital Consciousness series, Krista gathers digital images of LED lamp cv and manipulates them using multiple Software to create her ArtWorks, a technique that she has developed since 2012.
Krista is interested in the disruptive interpersonal and social effects of Digital electronics, as a force of distraction and segregation of people based on similar interests and likes though algorithms on social media. She seeks to communicate a transcendent, meditative experience for the viewer in digital visual language, which she describes as digital consciousness.
Kim was the chosen artist by creative director Olivier Lapidus of Lanvin for the fall–winter 2018 collection. Five of her artworks were selected as the inspiration of the color cards and digitally printed fabrics and leather goods for the collection. This groundbreaking collaboration introduced the digital gradient trend into the fashion world. The Krista Kim sneakers and handbags were sold out of Lanvin shops worldwide before the end of season. [1] [2]
Education and Career
Krista has a degree in Political Science from the University of Toronto and a Masters of Arts, Fine art from LASALLE College of the Arts / Goldsmiths, University of London in 2014. The success of Krista's art has led her all over the world, living in Seoul, Tokyo and Singapore. She has exhibited in exhibitions, fairs and galleries throughout the world, and in 2018 was the chosen artist of Lanvin's Fall Collection by Creative Director Olivier Lapidus. The impact of this collaboration has been ground-breaking, as it has introduced the colour field digital gradient trend into the world of fashion.
Krista Kim also partnered with musician Jeff Schroeder of The Smashing Pumpkins to create a calming musical accompaniment for Mars House.  [1][5]
Selected Group Exhibition
Digital Decade SE, Sedition Art UK (2020)
Slow Asia, Waterfall Mansion, New York City (2020)
Collections
Lanvin Fall Winter Collection 2018, Paris
Techism
Kim created the art movement of Techism in 2014, involving technological innovation with the creation of art. In her manifesto, Krista Kim, explains that her movement is not in opposition to older art practices because it is "an artist's expression drawn from the cross-pollination of contemporary tools: intelligent software and Digital media."
"Techism is a movement that reconciles technological innovation with the creation of art. Techism understands innovation, be it technological or philosophical, as a medium in and of itself. For this reason, Techism does not mean how it sounds. It does not put technology before art but rather, sees art and technology as companions meeting the next wave of human expression – digital humanism. We are the masters of technology, and creating art is the expression of digital humanism.
Many traditional practices of Artisanship have remained, and they will continue to do so. Techism is not a movement that stands in opposition to older practices. Nor does it assert brusque claims that the old will be swept away with the new. Artists can decide when and which practices to adopt and discard with each phase of creation.
In the age of digital disruption, technology will continue to transform and revolutionize industries in services, manufacturing, healthcare, media and education, and will continue to revolutionize creative platforms. We are in the midst of creating a new digital civilization, and artists must contribute to this new culture, in order to preserve our humanity. We cannot leave the role of leading future culture to technocrats, engineers and corporations. It is in our collective interest to include artists and people of diverse interests to contribute to our culture in order to create balance, harmony and humanism. Digital disruption is causing fear and unrest, and without a broader dialogue that is inclusive and expresses our true emotions and concerns, there will be wider conflict and misdirected blame. Art is a force of nature that brings us together, and it is necessary today, more than ever.
Art is no longer limited to a frame on a wall. Art is becoming ever more an interactive practice. Collaboration has always enabled art's creation. Collaboration materializes consciousness. Art is consciousness. Techism is an appeal and return to that consciousness, the consciousness of art as shared, as thing, as idea and as experience.
Software allows the artist to become multifaceted and collaborative. It's about expression and finding what fits and collaborating with engineers and intelligent software the digital age. [1]
KRISTA KIM X LOUIS VUITTON
The beauty of the gradient embodies the essence of fluid, digital, decentralized culture because it overcomes borders, transforms colors into a spectrum, and unveils unexpected beauty. The Metaverse is where we're going. Hope, freedom, creativity, co-creation, and coexistence are all represented by the gradient. Similar to how varied humans dwell in the Metaverse, several colors may coexist as one. We are a gradient that is becoming more fluid in terms of color, ethnicity, sexuality, politics, religion, and spirituality. The new parallel world will be the Metaverse. The shift between reality and virtual or augmented reality will be seamless—this is quantum living. These futurist ideas and Louis Vuitton's imaginative embodiment are represented in this artwork.
Krista Kim's Mars House
Krista Kim's Mars House Is "First NFT Digital House" To Be Sold Over $500,000 :
Toronto-based artist Krista Kim's Mars House has become the first digital home sold on non-fungible token (NFT) marketplace in the world. The project, named Mars House, was designed in May 2020 and the house was entirely created as a 3D digital file rendered in Unreal Engine which is software commonly used to create video games.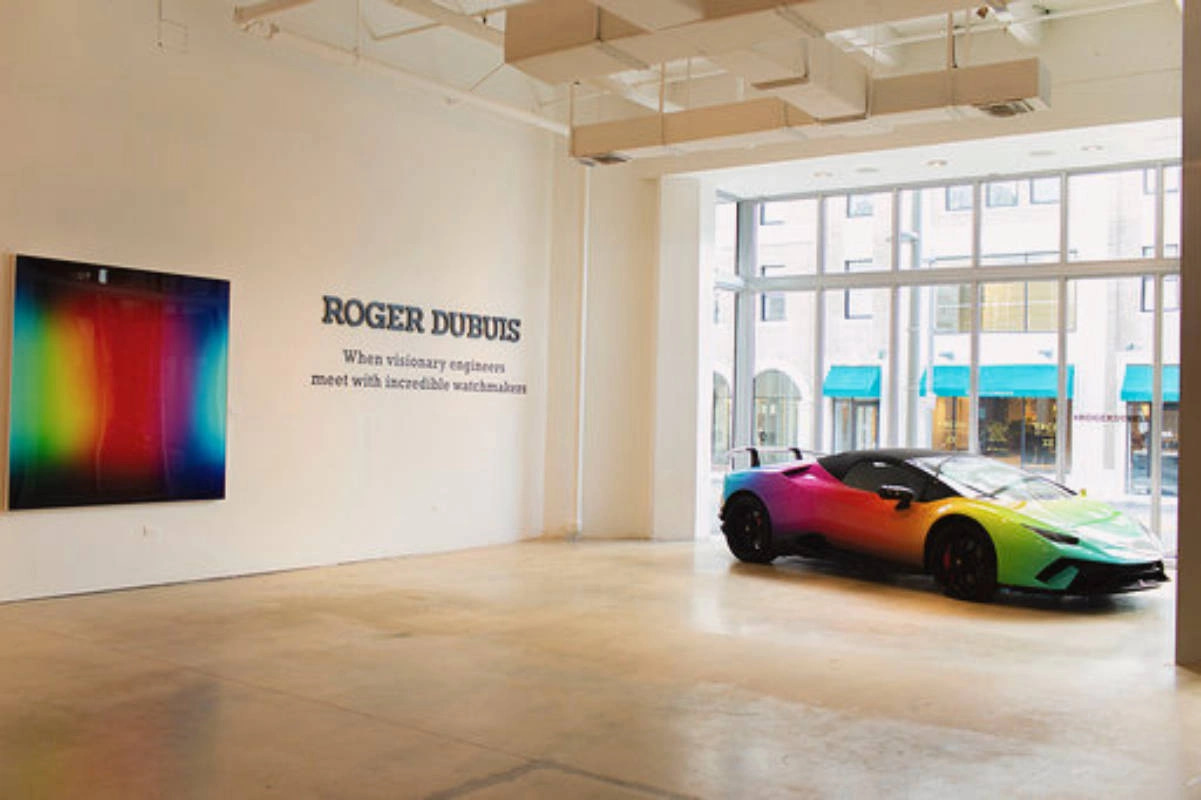 As Kim notes, Mars House can also be experienced in virtual reality but the house could also be experienced through augmented reality (AR) environment in apps, such as SuperWorld in future.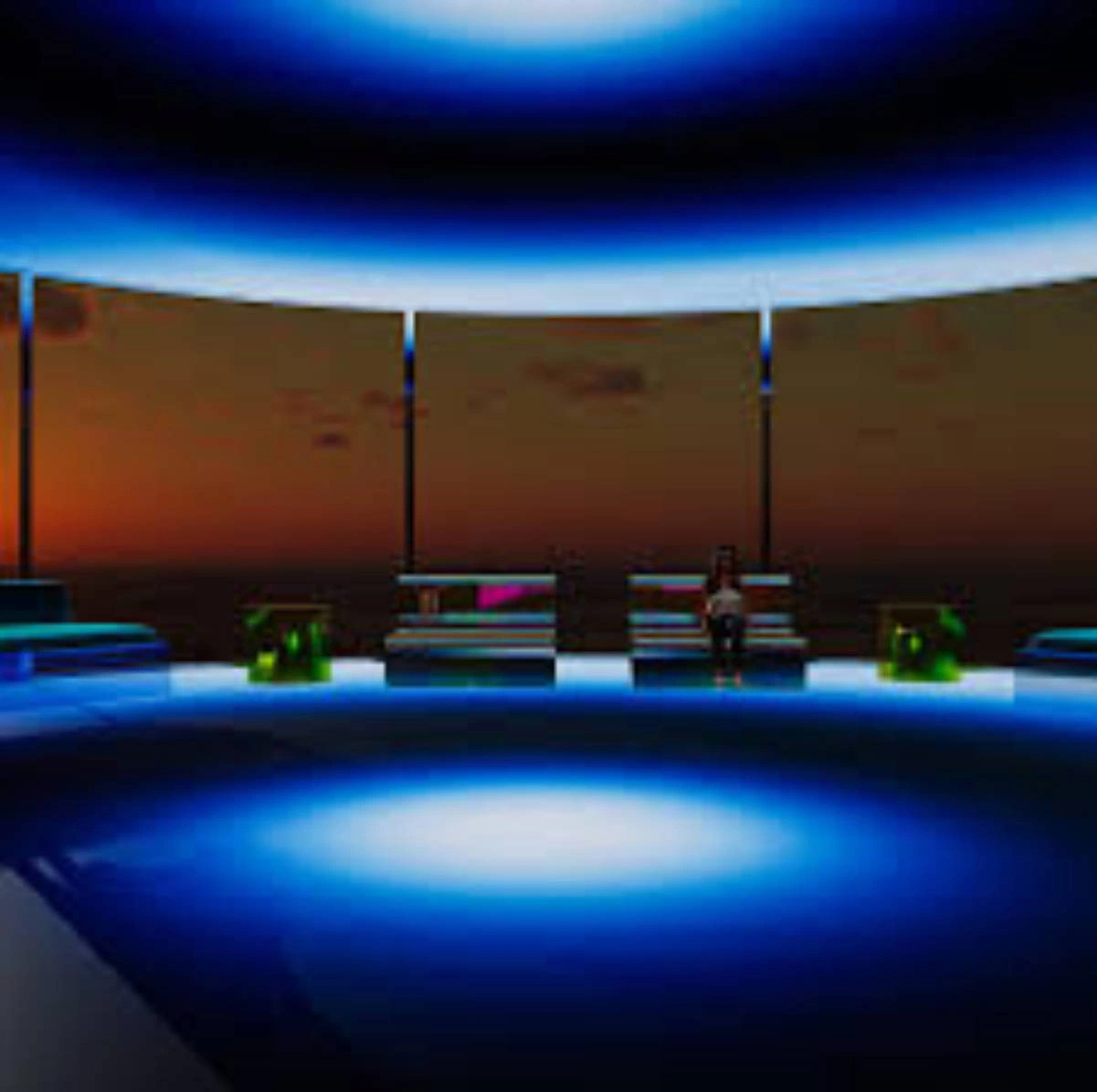 Kim's Mars House was sold on the NFT marketplace
SuperRare
for 288 Ether ($512,000), a Cryptocurrency very similar to 
Bitcoin
(BTC). NFT, similar to Blockchain technology, represents a unique digital item and not interchangeable. In the first wave of Coronavirus (COVID-19) lockdowns, Kim wanted to investigate the potentials of digital life as an interest has significantly increased in using digital tools or screens. As she explains, Kim wanted to use screens as digital instruments of well-being.
[6]
Mars House Design
Kim designed Mars House as a "light sculpture" inspired by Kyoto's architecture, which was built for zen consciousness of the community. However, she wanted to expand on this tradition by using the digital age.
Designed to reveal a healing atmosphere, the house was conceived as an open plan and all floors and ceilings, including furnitures were envisioned in glass.
All physical furniture pieces in Mars House will be made of tempered printed glass in Italy, may be commissioned by the collector as NFT physical pieces and fabrics will be made of renewable materials. Colorfully-hued gradients made by the artist cover the floor and ceiling.
"I want this space to showcase my passion for meditative design, a new definition of avant garde luxury for the digital age," said Krista Kim. "My art is an exploration of Digital Zen. Digital environment is relentlessly distracting and addictive." "As an attempt to bring new awareness of digital consciousness, my art strips away to the core element of light, color and sound. My intention is to create a meditative environment on our screen, like a digital Zen garden," Kim added."It is my prediction that micro LED technology will be used as architectural substrates for ceilings, floors and walls. My thesis is that your home can heal with the power of art and technology.""The new luxury is leading edge technology purposed for health and well-being," she added. "This is the future, and Mars House demonstrates the beauty of that possibility."
Transfer of the NFT 'Mars House' Ownership:
As detailed in SuperRare, "the buyer is required to register Mars House NFT ownership with Krista Kim Studio Inc." In addition, Krista Kim will provide technical support to upload and integrate Mars House NFT on a Metaverse platform.
"If/when Mars House is resold, the buyer is required to delete all Mars House NFT 3D file(s) from his/her Metaverse, and provide verification of deletion to Krista Kim Studio Inc. before new 3D files are transferred to the new owner by the artist.
"The new owner is required to register Mars House NFT ownership with Krista Kim Studio Inc."
"Krista Kim Studio will send Mars House NFT 3D files directly to the new owner and provide support for Metaverse integration," the website added.
Krista Kim also partnered with musician Jeff Schroeder of The Smashing Pumpkins to create a calming musical accompaniment for Mars House.
Trivia
In honor of Louis Vuitton's 200th birthday, Krista Kim was selected as a #Louis200 visionary. She also serves as a contributing Metaverse Editor for Singapore Vogue, is among the Top 30 Most Influential People in the Metaverse, and is listed in the AD100 and NFTy50 lists from Architectural Digest and Fortune. In 2018, Kim created an enduring partnership with Lanvin. Kim worked with Mercedes Benz EQS in 2021, and she participated in the Francisco Carolinum Museum's "Proof of Art" show (Linz, Austria). The Utah Jazz NBA Team's "JazzXR" campaign, the first Sports Team Metaverse NFT in history, with Kim as its creative director. She also participated in auctions that were organized by Steve Aoki at Sotheby's and by nftnow for Christie's.
See something wrong?
Report to us.
Krista Kim
Did you find this article interesting?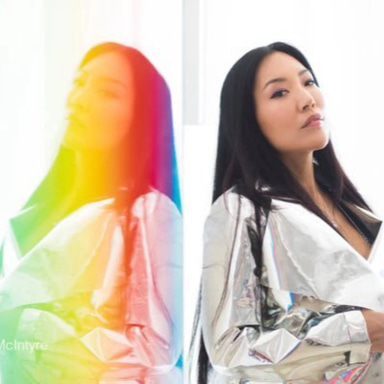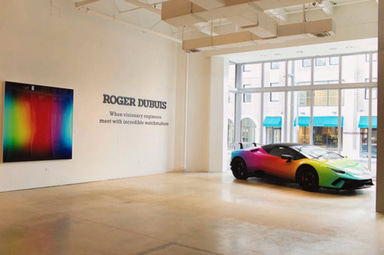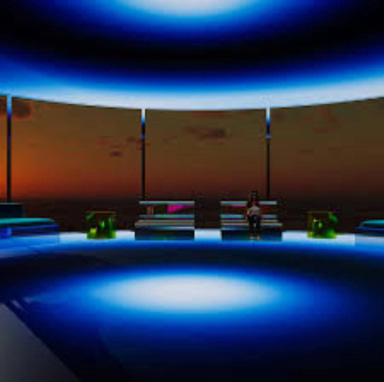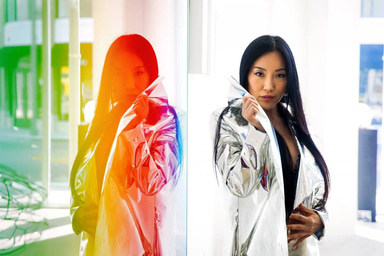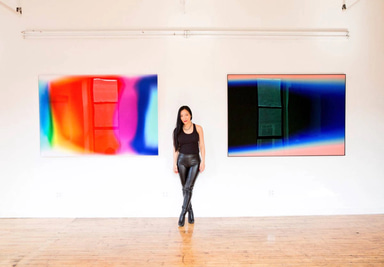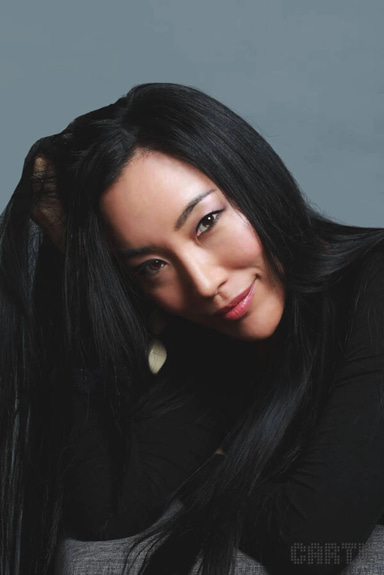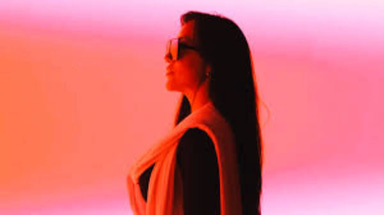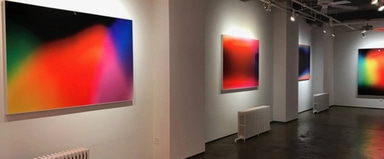 REFERENCES
[1]
Krista Kim's original article on Wikipedia
Aug 20, 2022
[2]
Krista Kim's CV
Aug 20, 2022
[3]
Krista Kim on Twitter
Aug 20, 2022
[4]
Krista Kim's website
Aug 20, 2022
[5]
Krista Kim's Mars House Is "First NFT Digital House" sold...
Aug 20, 2022
[6]
Krista Kim's profile on Superare
Aug 20, 2022