Leemon Baird
Leemon Baird is the founder and former Chief Scientist of Hedera Hashgraph and the founder, CTO and co-CEO of Swirlds Labs. [1]
Early Life
Growing up, he was always tight with his family members and went to public school but states that he learned more from his parents and reading. He and his family ended up moving a lot, at least once every 3 years, in order to accommodate the needs of his father's job of being a consultant. His father was a mathematics and physics college professor, an airplane instructor and also went into medical physics as a consultant and has 2 PhDs, one in Mathematics and one in Physics. His mother as also a mathematics professor. [2]
Education
Leemon Baird enrolled in the United States Air Force Academy in 1985 and graduated with a Bachelor's in Computer Science in 1989. He then went to Carnegie Mellon University in 1996 and completed a PhD in Computer Science. During his studies in Carnegie Mellon, he mostly studied and experimented with machine learning and reinforcement learning with neural networks. [3][4]
Career
Leemon started his career by co-founding Trio Security in August 2000 and worked as the Chief Technology Officer until June 2004. A year before leaving Trio Security in June 2003, he became a professor of computer science at the US Air Force Academy until August 2009.  After dropping his role at Tri Security, he joined Symbol Technologies, a mobile hardware and equipment company, in June 2004 as director of security engineering until September 2005. Straight after resigning from Symbol Technologies, Leemon co-founded BlueWave Security and stayed as their Chief Technology Officer until January 2012. In August 2009, he became the senior research scientist of the Academy Center for Cyberspace Research and quit in April 2012 to become a consultant. He was also a visiting professor at King Abdullah University of Science and Technology (KAUST) from January 2011 to June 2011. On September 2015 Leemon founded Swirlds Inc, a platform that facilitates the development of applications. He has worked as their Chief Information Officer since and has also taken the additional role of Co-CEO in May 2022. A few years after founding Swirlds, Leemon founded Hedera Hashgraph, an open-source, eco-friendly public ledger that utilizes the hashgraph consensus in January 2018. [5][6][7]
Hedera Hashgraph
Leemon Baird started asking himself, "is there a way that you can have computers can come to an agreement with a very high level of security" starting in 2012. He always thought of this as a "fun math problem" and had high doubts that this was actually possible. However, in 2015, Leemon realized that hashes from messages can be put in order with no communication, solving the problem of having extreme speed with high security and inventing the Hashgraph consensus algorithm. [9]
" Just get the messages out, and everybody already knows what order they're in. And you don't have to do anything to slow yourself down to reach consensus."
So with the Hashgraph consensus in hand, he thought that he had to create a public ledger with it, creating Hedera Hashgraph in January 2018. He states that this was not influenced by other blockchain projects like Bitcoin or Ethereum but was just a no-brainer to start a project of his own. [2]
"why did we build Hedera? Because it was obvious once you had that math algorithm you could build a better ledger"
Since the founding of the project, Leemon Baird has been the Chief Scientist of Hedera and has come up with innovative ideas that have been implemented into the ecosystem that has led to multiple leading organizations to be part of steering the project. On April 29th 2022, Leemon Baird dropped his position to take on a new role of co-CEO of Swirlds Labs in order to bring back value to the Hedera ecosystem. [8]

See something wrong?
Report to us.
Leemon Baird
Did you find this article interesting?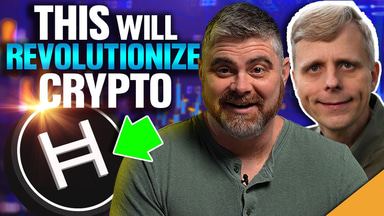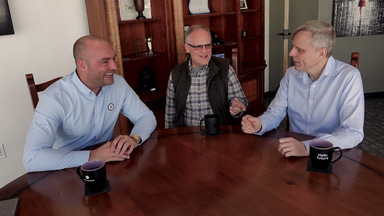 REFERENCES
[1]
Crunchbase on Leemon Baird
Feb 8, 2023
[2]
Youtube interview of Leemon
Feb 8, 2023
[3]
Everybody Wiki on Leemon
Feb 8, 2023
[4]
Leemon LinkedIn
Feb 8, 2023
[5]
Hedera website
Feb 8, 2023
[6]
Investopedia on Hashgraph
Feb 8, 2023
[7]
ByBit on what is Hedera
Feb 8, 2023
[8]
Hedera blog on leemon leaving
Feb 8, 2023
[9]
BitBoyCrypto interviewing Leemon
Feb 8, 2023