Lil Pudgys
Lil Pudgys is an NFT collection, which is composed of 22,222 unique items that was launched by Pudgy Penguins. Each item in the Lil Pudgys collection was created using 400 different characteristics and were made as companions of the original Pudgy Penguin NFTs. These characteristics being: [1][2]
8 Backgrounds
132 Bodies
29 Faces
105 Heads
28 Left Flippers
52 Right Flippers
30 Skins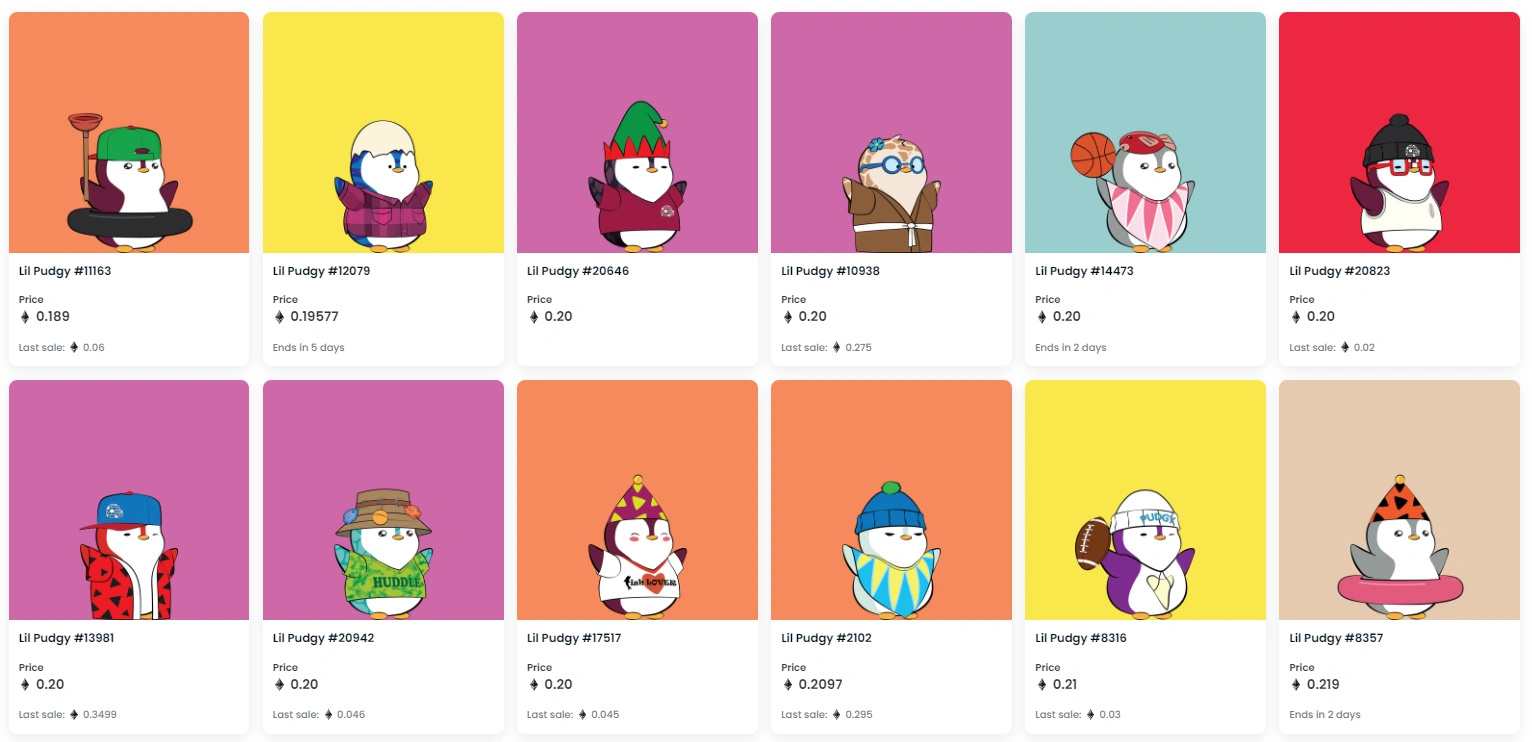 On December 19th, 2021, Lil Pudgys NFTs were released, with 8888 of these NFTs being claimable to individuals who already held Pudgy Penguins NFTs through a free claim link on their website, while the remaining NFTs were open to the general public to purchase.
[1]
Pudgy Toys
The Pudgy Penguins team is preparing to launch a variety of physical merchandise, including plushies, toys, and children's books, in the first quarter of 2023. The company is currently finalizing deals with retailers and licensing agencies that specialize in family-friendly IP merchandise. PMI Toys, a well-known manufacturer, marketer, and distributor of children's toys, will be producing the physical Pudgy Penguin toys. With the partnership with PMI Toys, Lil Pudgy NFTs will add to Pudgy Plushies, as officially licensed physical toys creating a brand new physical toy collection. [3][5]
"This IP is valuable. We believe the Penguins are valuable, especially in the retail market." - Luca Netz [4]
Luca Netz's View on Lil Pudgys' Future
After the installation of a whole new executive team, the future of Lil Pudgys was discussed on Pudgy Media, under the Waddleman section that covers an AMA led by CEO Luca Netz. He strongly believes that Lil Pudgys will play a "huge role" in the Pudgy Penguins' ecosystem as he envisions Lil Pudgys having their own roadmap "catered to a younger demographic". Luca mentions the use of Lil Pudgys in IOS games as he states that kids nowadays are "glued to their phones", to tap into the digital market and content directed towards young children. [6]
Crosschain
On January 26th 2023, the Lil Pudgy's NFT collection became cross-chain and is now available on different blockchain ecosystems such as Arbitrum, Polygon, and BNB Chain, and more ecosystems will be added in the future. The bridging of the NFTs to other chains is made possible by the development of LayerZero Labs' omnichain technology. Additionally, Pudgy Penguins is utilizing soulTransport technology to issue Soulbound tokens to those who bridge their Lil Pudgy NFTs to different chains. Bridgers can expect to receive their SBT within 5 minutes of bridging, and only the Lil Pudgy NFTs are able to travel between chains for now. [7][8][9]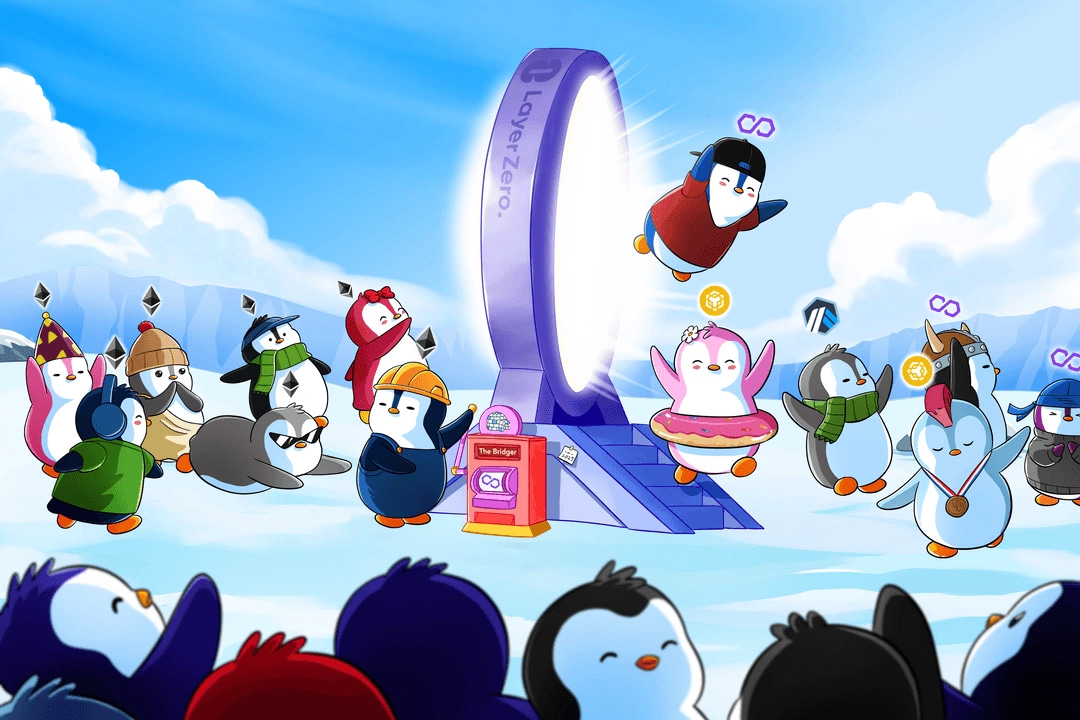 Soulbound Tokens
Soulbound Tokens (SBTs) are a type of non-transferable NFTs that are revocable by the issuer and may also be recoverable through community recovery. The idea behind the use of SBTs is that the tokens have unique use cases where the transferable nature of NFTs is not desired. For instance, a university could provide a graduate with their certificate as an SBT NFT, ensuring that the certificate cannot be sold or transferred. Another use case for SBTs is as event tickets, as organizers could ensure that a person has truly attended a conference or event by having an SBT to prove it. SoulDrops are also possible with SBTs, which are airdrops based on computations over SBTs. [10]
See something wrong?
Report to us.
Lil Pudgys
Did you find this article interesting?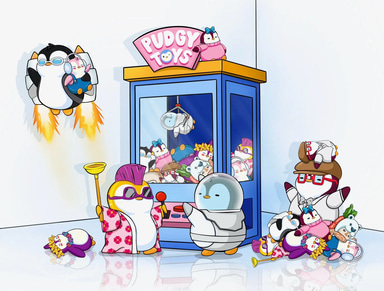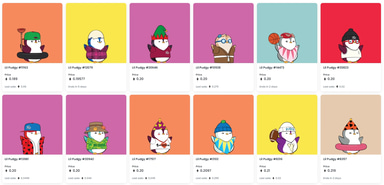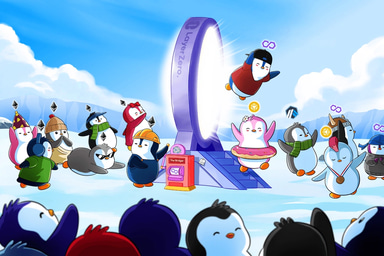 REFERENCES
[1]
Appcraver on Pudgy penguins and Lil Pudgys
Jan 18, 2023
[2]
Hackernoon on the resurgance of PP
Jan 18, 2023
[3]
NFTnow on Netz building the community
Jan 18, 2023
[4]
Luca's tweet on his view on the future of PP
Jan 18, 2023
[5]
NFTevening on Pudgy Toys
Jan 18, 2023
[6]
Pudgy media, Walkman
Jan 18, 2023
[7]
NFTevening on lil pudgys going crosschain
Jan 30, 2023
[8]
PP's bridge site
Jan 30, 2023
[9]
PP announcing cross chain
Jan 30, 2023
[10]
NFTevening on SBT
Jan 30, 2023