Lonely Alien Space Club
Lonely Alien Space Club (Launched July 2021) is a collection of 10,000 unique ERC-721 tokens stored on the Ethereum blockchain.[1]
Each NFT is non-sequentially minted and proven to be one-of-a-kind, and it comes with a full membership that includes a working utility and an ever-growing community.[2]
The story
The L.A.S.C. Mothership has brutally pushed into a black hole near the OP-36 Galaxy three years ago. The hull was ruptured while hurling over the unending abyss, and 10,000 of the most degenerate Space Club members were launched deep into the Metaverse.[3]
The sole remaining members of the ship's crew, Hazai, Nukans, and Overlord, set out to find the missing members and reestablish the #SpaceClub.[4]
The team worked hard to create a smart contract-driven abduction system that used the Ethereum Network to transfer the missing members back to the Mothership.[6]
When users abduct a Lonely Alien, they're helping to return them to the Mothership. The crew will authorize the NFT as an automated access key, granting users exclusive access to the #SpaceClub, where no human has ever gone before. When all 10,000 members are safely back in the Mothership, they will begin their work to restore the integral functions and utilities back to the club.[5]
Launch
The Lonely Aliens NFT collection was launched in July 2021, each art piece was sold at a floor price of 0.06 ETH per NFT. Currently, the collection is sold out but since then, their floor has gone up and is currently 0.2 ETH on OpenSea.
We Have Control of the Mothership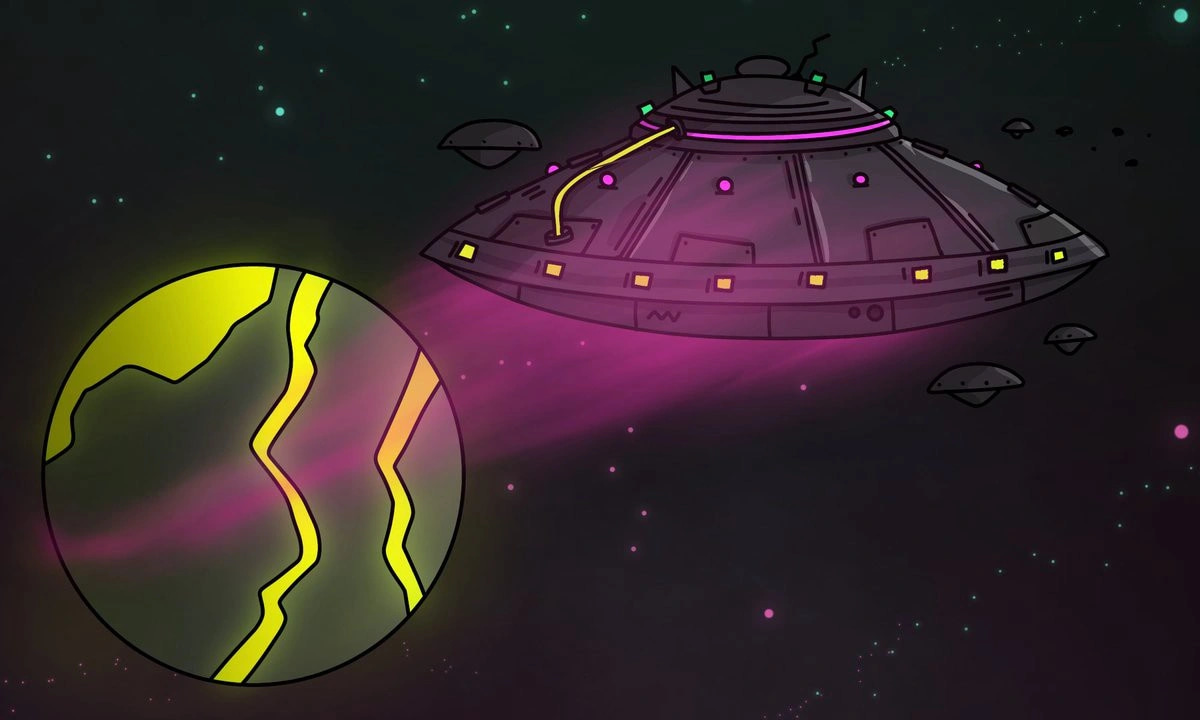 A declaration that LASC Twitter had been taken over was made on June 29, 2022, about 2:00 p.m. EST. Within hours, both Discord and the Space Club contract itself had been seized.
The battle for the Lonely Alien Space Club's future had been won. By speaking up, the community was able to take over the project, which was inconceivable before. LASC are now permanently departing Planet OverLord. KEK.
This is the new captain speaking. We have taken over the mothership, I repeat, we have taken over the mothership! After much anticipation, I am proud to announce the acquisition of Lonely Alien Space Club!
There is so much to talk about, but I want to start by being upfront right away. I have bought out the ownership stake of all 3 founders. While that makes me the sole owner, I did this with community (all of you) in mind.
I have formed a transition team consisting of Trunk (still community manager) , Lee (still lead mod), LonelyBoy and myself. The four of us will help steer the ship and find the best path forward.

-Suds
To secure the project's survival, LASC and LPSO have been transferred to IPFS, commonly known as the interplanetary filing system, a decentralized server. All pending black hole aliens have now been destroyed, with the exception of the final 4. The former team's aliens were turned into black holes as part of the agreement, and they will probably never sell them. DJ Astro's Alien was the last black hole.
HD Aliens
Planets are instant reveal, and all aliens are automatically HD photos (pending a metadata update). The information is no longer hidden from the planets, though. Consequently, anyone who is familiar with IPFS can scrape and snipe the uncommon ones. The platform published a spreadsheet with all 10 000 planets' information in order to correct the imbalance.
Notable Sales
The Lonely Alien #10001 was the most expensive NFT in the collection. The avatar, featuring DJ Helmet, Purple Fur Coat, and Galaxy Blue body, was sold for about $200,000.
Lonely Alien #5694 was sold for around $68,000. Its traits include a Green Crown, Straight Mouth, Pink Glow Body, and Prison Tattoo. Similarly, Lonely Alien #2845 was sold for $48,000.[7]
Roadmap
Phase 1
Lonely Mining Press: (COMPLETE)
All power and function are restored to the Lonely Minting Press. The minting of $SCC (Space Club Tokens) has been completed. This is the internal currency that will be given value by the community wallet; backed by 50% of royalties from OpenSea.
Community Wallet: (COMPLETE)
All 1,000,000 Space Club Coins have been successfully transferred to the community multi-sig Gnosis safe
Access Keys
Tokens are enabled as automated access keys, granting members access to exclusive sectors of the Lonely Aliens website and Discord.
Resident DJ
DJ A$TRO returns to the Space Club and reclaims his residency. Live-streamed sets in the Lonely Aliens Discord every week.
Liquidity Pod: (COMPLETE)
The Liquidity Pod has been initiated on https://nft20.io/, you can now swap your NFT for LASC, and vice-versa.
A.O.T.D Viewing Hub:
The "Alien of The Day" hub is enabled, showcasing a random HODL-er's Lonely Alien on the front page with a direct link to OpenSea.
Name Your Alien Terminal
Choose your Lonely Alien's identity inside the club.
Colonized: (COMPLETE)
The 3 colonies; Lunis, Paradox, and Vulcan are restored. Members may access 1 colony channel via the #Colony_Picker_3000 terminal in Discord. Colonies will participate in games, competitions, and more to vote for community changes and Raffle Bot prizes.
Phase 2
Indexed Alien Viewing Portal:
An interactive, sortable image gallery of all the currently rescued (minted) Lonely Aliens.
M.O.M. Terminal (Members Only Merch):
Limited edition runs of hoodies, t-shirts, hats, and more.
Alien Life Journal Terminal:
Each unique owner will be granted a single entry into their Alien's journal.An open-source, "improv" style opportunity for club members to write the Lonely Aliens story.
Raffle Bot v6:
Each Lonely Alien held in your wallet is equivalent to one raffle entry. There will be pre-defined as well as club-voted raffles.
See something wrong?
Report to us.
Lonely Alien Space Club
Did you find this article interesting?