Osinachi
Osinachi (born October 24, 1991) is a Nigerian digital artist of Igbo descent, whose work explores personal experiences within a technological environment. Being the indigenous crypto artist in Africa, he saw the possibility with drawings using Microsoft Word, where he utilizes the basic limited design palette of the word processing software to create narrative illustrations.
In March 2021, Osinachi sold $75,000 worth of crypto art over a ten-day period. [1]
In May 2021, Osinachi was featured in the Binance NFT '100 Creators' campaign as one of those artists who will be able to sell their NFT artworks during the launch of the Binance exchange's upcoming NFT marketplace. [2]
Career
Known as Africa's foremost crypto artist, Osinachi made a huge splash on the digital art scene over 2020. With an unmistakable style and a unique color palette inspired by Nigerian textiles, his work combats the negativity of his country's vicious laws with stories of love and happiness.
Having extended the tentacles of his work across varieties of artworks, he intentionally uses his work to confronts topics of environmentalism, racism, sexism, and single parenthood. [3]
The artist was able to find new ways of employing a seemingly common tool, i.e Microsoft Word, to create digital artworks that accentuate the important stories he wanted to tell. Speaking on how his interest was ignited, Osinachi said that he has been making art since his childhood. Initially, all he did with the computer was using the computer to type manuscripts of stories and poems he'd written. Aside from writing stories using Microsoft Word, he soon found out that he enjoyed playing around with the software and that was where it took actually for him. As he veered off utilizing Microsoft software, he didn't take art-making seriously until 2014 when he was done with his undergraduate research project and needed something meaningful to fill his time with. [4]
After completing Nigeria's compulsory National Youth Service Corps scheme and not finding work, sometime in the second half of 2016, Osinachi started emailing art galleries for a chance to display his drawings. The responses he got from these galleries were negative, except for only one. ARTOJA, an online art marketplace, helped to place his portfolio on their website.
For some time, Osinachi worked at the University of Nigeria, Nsukka (his alma mater) as an academic librarian, teaching and grading assignments by day and he resumed drawing by night. [5]
Speaking about his interception with the NFT crypto art space in 2017, Osinachi said he didn't even fully understand the space before he went into it. [6]
In 2018, Osinachi became the first-ever Nigerian artist to showcase artworks at the Ethereal Summit, a conference that seeks to bridge the gap between technology and art through blockchain. He was also a finalist for the Bridgeman Studio Award 2019.
In September 2021 , Osinachi's NFTs - 'Different Shades of Water'
were auctioned in Christies First Open: Post-War and Contemporary Art Online. Five of his Artworks, which reinterpret (a 1972 swimming pool painting by David Hockney, had approximate value between £40,000 and £60,000 each in an online-only sale from October 5th to 19th.[9][10]
In September 2022, he along with other 8 artists collaborated with English songwriter and actor David Bowie's The Bowie Estate to create Bowie on the Blockchain NFT series. The sale was scheduled to happen on 13th September 2022, but it was postponed because of Queen Elizabeth II's death.[14][15]
Art and Tools
Osinachi uses the drawing tools in the Microsoft Word processor to sketch. After sketching, he adds colors and every other digital embellishment he thinks is required for the piece to reach or exceed the original vision he had. Once he is done with that, Osinachi proceeds to convert the file to PDF and make a JPG or PNG version of it. For material artworks, which are produced as limited edition prints, this is where the process of creating ends. However, if he needs to animate the work to tell a fuller story, he moves the file to Adobe After Effects. [7]
Vision
Osinachi enshrined Africanism into the majority of his drawings. For Osinachi, the pride of being an African, and the uniqueness of his racial color had driven his interests and his area of influence by artists is his Africa-Verse. In his interviews, Osinachi spoke on the celebration of the African queer culture, sexuality, and blackness at the same time.
Through his artistic work, Osinachi aims at informing citizens that sexual minorities exist and their demonization is not fair. [8]
In pursuance of gender and racial equality, Osinachi also designed a digital art with the tag #ICannotBreathe inspired by the Black Lives Matter movement. In May 2020, this artwork was has minted and sold for 7 ETH at SuperRare (about $1,703 at that time).
Personal Life
Osinachi's full name is Prince Jacon Osinachi Igwe and he lives in Lagos, Nigeria. He was born and raised in Aba, Nigeria.[11]
Social Media
Osinachi has more than 8700 followers on Twitter and on Instagram, he is followed by more than 9200 followers.[12][13]
Exhibitions
Osinachi's art exhibitions include the following:
| Art-Tag Exhibit | Location | Year |
| --- | --- | --- |
| Existence as Protest | Zurich, Switzerland | 2020 (Solo) |
| ETH Denver 2020 | Denver | 2020 (Group) |
| Daydreaming | Lagos, Nigeria | 2019 (Group) |
| iDesign Art V Affordable Art Sale | Lagos | 2019 (Group) |
| Ethereal Summit Conference | New York, | 2018 (Group) |
See something wrong?
Report to us.
Osinachi
Did you find this article interesting?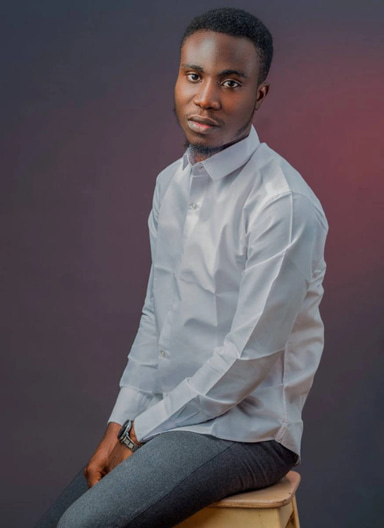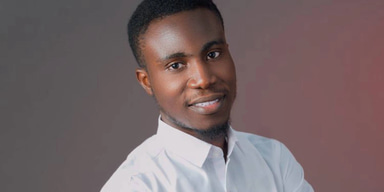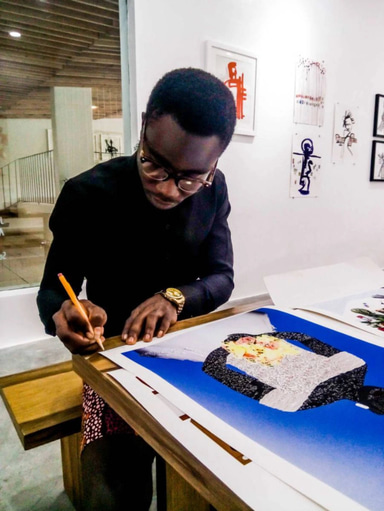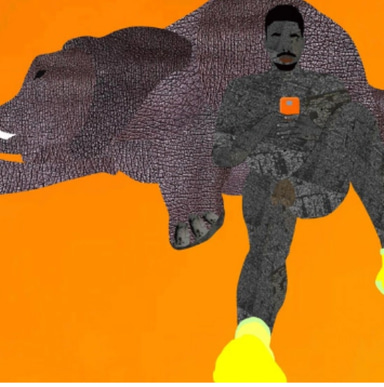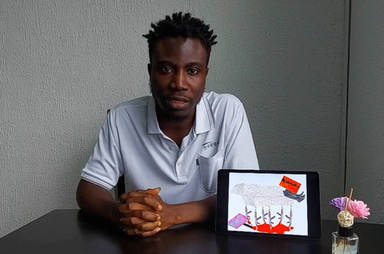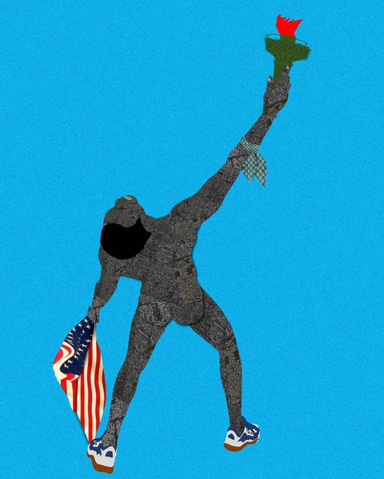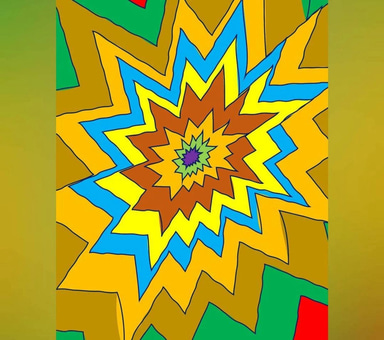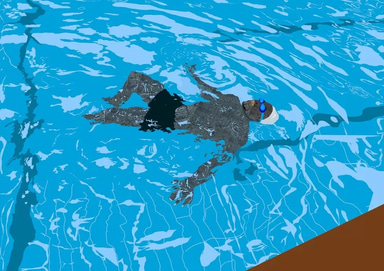 REFERENCES
[9]
Osinachi's work auctioned at Christies
Sep 14, 2022
[10]
Osinachi's Art at Christies
Sep 14, 2022
[11]
Interview with Osinachi
Sep 14, 2022
[12]
Osinachi on Instagram
Sep 14, 2022
[13]
Osinachi on Twitter
Sep 14, 2022
[14]
Osinachi's tweet about Bowie on the blockchain NFT
Sep 14, 2022
[15]
Bowie on the Blockchain NFT Series news
Sep 14, 2022