PhantaBear
PhantaBear is a set of 10,000 algorithmically created digital items that also serve as Ezek Club Membership cards. Each PhantaBear has its own set of characteristics that grant its owner varied levels of access and benefits.[1]
Overview
The overall sales volume for Phanta Bear has been amazing, with 1,729 sales on January 6th alone! With a current floor of 6 ETH and a total trade volume of 16.7k ETH, it is now the most liquid cryptocurrency.
Phanta Bear[2] has two beautiful, starry eyes, and the Mandopop King's artistic talent fills his heart. The 10,000 one-of-a-kind Phanta Bears sport PHANTACi's trademark fashion and come with a slew of online and offline bonuses that allow their owners to live life to the fullest both in and out of the metaverse.
The Story
Jay Chou, an Asian pop musician, was successful with his first NFT collection at a Sotheby's auction in 2021. His fashion label Phatanci partnered up with Ezek (a blockchain entertainment platform) to create Phanata Bears on the Ethereum blockchain this time.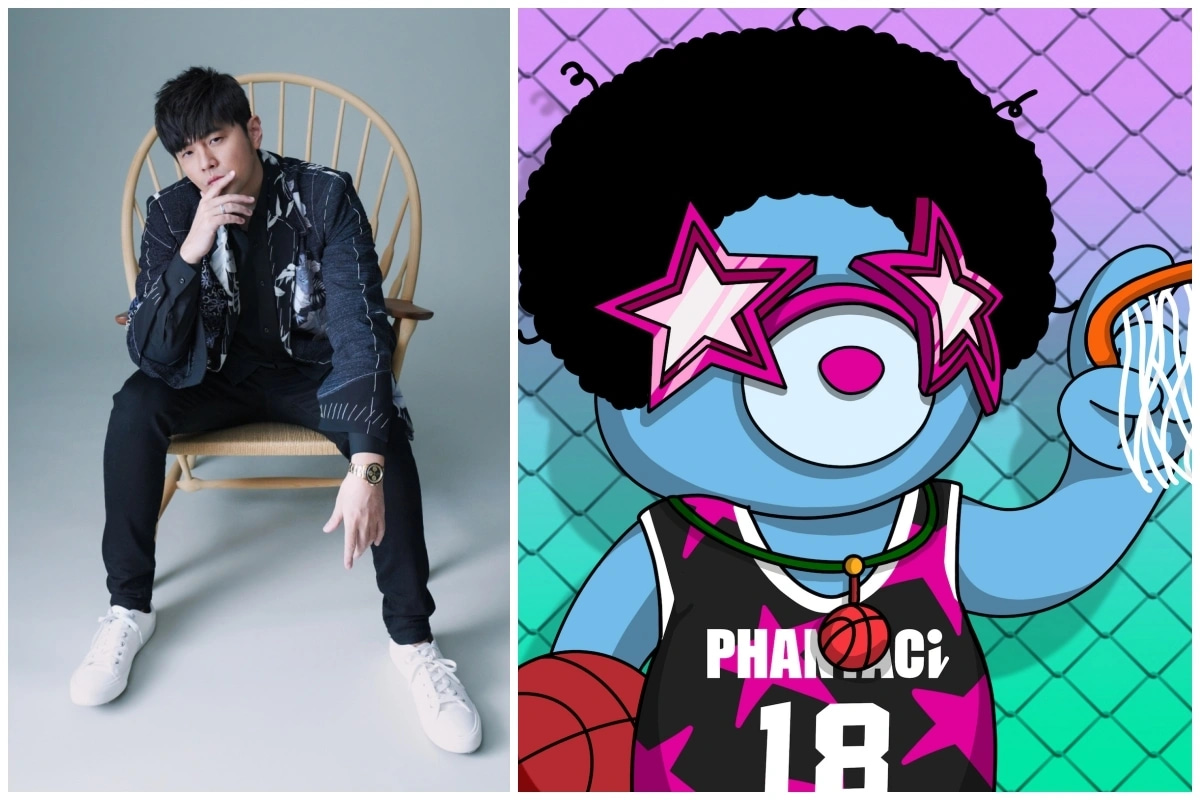 Each Phanta Bear holds a unique set of traits that unlock different levels of access and perks for its owner. One of these perks allows Fantasy cardholders to advance in the Ezek Metaverse entertainment sphere. 
[3]
Jay Chou's fashion label Phantaci, which he co-founded in 2006, is the inspiration behind Phanta Bears. Although most of us in North America are unfamiliar with Chou and his company, they are extremely popular in Asia. Furthermore, each bear is dressed in Phantaci-designed apparel and accessories. [4]
PHANTACi
PHANTACi is a fashion label founded in 2006 by Jay, who is constantly inspired by new ideas, and Ric, who has a distinct perspective on the fashion industry.
PHANTACi is a collection of designs and ideas inspired by both the unpleasantness of the word Phantom and the amazing majesty that the concept of Fantasy might achieve.
Notable Sales
As of now, the PhantaBear NFT trades recorded total volume of 35.2k ETH ( ~ $60 million) since their launch in January 2022. Their sales even surpassed Bored Ape Yacht Club NFTs in the first week of the launch. [6][2]
On January 11, PhantaBear #9999 sold for whopping 148 ETH (~ $490,000 that time). [7][8] Just a day after another PhantaBear #9792 recorded sale for 111ETH ( $191,000 that time).[9][10]
Team
Will L
Will is a muscle man, who has written famous lyrics for the Mandopop King. Currently, he brings the traditional entertainment world to the New Blockchain world.
Mark G
Mark has studied filmmaking in Paris for years and he has traveled all over the world with a legendary star from Hollywood.
Ed Ow
Ed is the technical co-founder, who has worked with partners such as HTC. He is also a serial entrepreneur and investor well-known for his out of the box thinking. [5]
See something wrong?
Report to us.
PhantaBear
Did you find this article interesting?