Takashi Murakami
Takashi Murakami is a Japanese contemporary artist who works in fine arts media (such as painting and sculpture) as well as commercial art (such as fashion, merchandise, and animation).
Murakami is a partner in the RTFKT CLONE X Takashi Murakami NFT Project as well as the Founder and President of Kaikai Kiki Co., Ltd., through which he manages several younger artists. He was the founder and organizer of the biannual art fair Geisai. [4][5]

Murakami is a pioneer of the 'Superflat' movement[6], his style consists of bold colors and anime-inspired motifs across paintings, sculptures, drawings, and animations. Murakami has collaborated with the likes of Billionaire Boys Club, Kaws, Pharrell Williams, Louis Vuitton, and Kanye West. [2]
Early Life & Education
Takashi Murakami was born on January 1, 1962, in Tokyo, Japan. He received an oil painting degree from Nihon University's College of Arts after studying at Musashino Art University and Tokyo National University of Fine Arts and Music.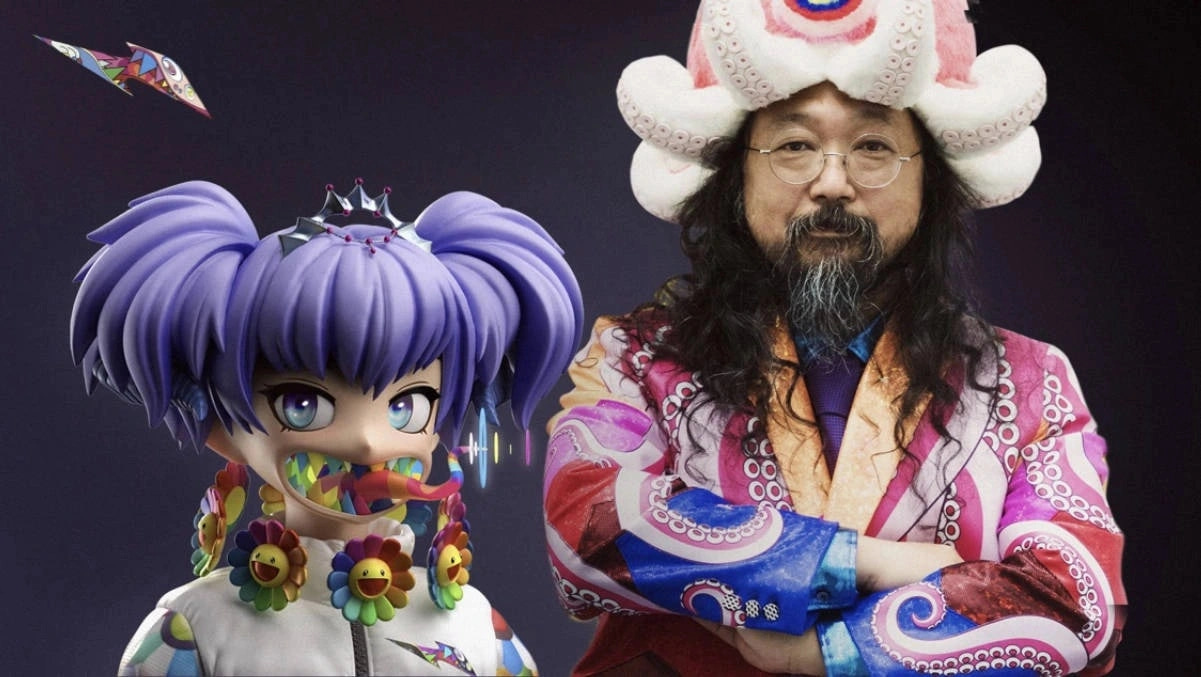 Career
Murakami's work can be found in museums around the world, including the Museum of Contemporary Art in Los Angeles, the Ludwig Museum in Cologne, the Tate Modern in London, the Guggenheim Museum in Bilbao, the San Francisco Museum of Modern Art, the Walker Art Center in Minneapolis, the Hirshhorn Museum in Washington, DC, and the Palazzo Grassi in Venice.
Murakami's art isn't only about what can be seen on the canvas; it's also about what can be seen from a distance. When looking at his murals up close, it can be noticed that they're made up of several smaller paintings that can be viewed from afar.
Murakami's vast murals and endeavors beyond the canvas are a type of art that has existed for millennia, but their application has changed with time.
CLONE X - X Takashi Murakami
In November 2021, Takashi Murakami collaborated with Nike-owned company RTFKT Studios on CloneX avatar projects. CLONE X - X Takashi Murakami is a collection of 20,000 avatars with a unique random mix of features devised by Murakami. Buyers will be able to utilize the assets they get in future Non-Fungible Token (NFT) -based games, Augmented reality filters, Zoom meetings, and Metaverse platforms. [1][3]
"I have been very interested in NFTs and their potential, and I happened to come across the RTFKT team's work on Instagram. We started chatting and came to love each other's work. I am very excited to work and create with such an innovative team," Takashi Murakami said in a statement
See something wrong?
Report to us.
Takashi Murakami
Did you find this article interesting?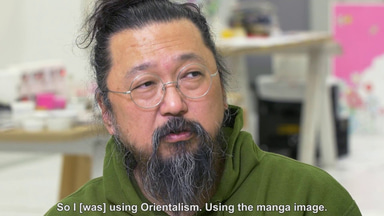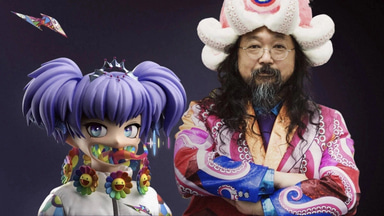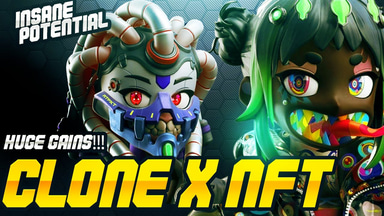 REFERENCES
[1]
clone x twitter
Feb 14, 2023
[2]
hypebeast profile
Feb 14, 2023
[3]
clone x project
Feb 14, 2023
[6]
superflat movement
Feb 14, 2023