Adeniyi Abiodun
Adeniyi Abiodun is a bitcoin entrepreneur with a strong background in financial technology. He is the Co-founder and Chief Product Officer (CPO) at Mysten Labs. [1]
Early Life & Education
Adeniyi Abiodun was born in Nigeria moved to the UK with his family at age 7 while his dad was studying for his PhD. He now lives in California after living in London for most of his life. Adeniyi attended Wembley High School and earned a Bachelor of Engineering (BEng) in Electrical and Electronic Engineering with Computer Science from Queen Mary University of London in 2005. [3][4]
Career
Adeniyi Abiodun is the Chief Product Officer at Mysten Labs, where he also serves as one of the co-founders. His professional journey began in the oil and gas industry, working as a software engineer on remote monitoring systems in various countries, such as Mexico, Saudi Arabia, and the northern part of the Scottish oil fields. Transitioning into finance, he specialized in building algorithmic trading software, including margin risk software to monitor trading portfolio risks. [2]
Adeniyi held positions at JP Morgan and HSBC investment banks, where he gained a solid grasp of finance and financial systems including risk management and credit derivatives. Adeniyi's technology experience in finance ranges from structured products, credit derivatives trading & pricing, margin risk, prime brokerage and derivatives clearing. [2][3]
In 2012, Adeniyi founded his first company in the Bitcoin space, focusing on Bitcoin mining. This was after he discovered Bitcoin in the latter part of 2011 and was captivated by its technological aspects. He introduced Bitcoin mining contracts, which gained traction as others purchased contracts to engage in mining. Following this venture, he established a big data company. Subsequently, he worked on the architecture and blockchain cloud platform at Oracle July 2017 to December 2018 briefly working briefly at VMware as director and head of product for VMware Blockchain.
He worked at Meta from August 2019 till November 2021 and led many of Meta's R&D initiatives in blockchain and cryptocurrency, including the Diem (aka. Libra) Network, the Move programming language, and founding the Novi Crypto Platform team. A conversation with Kevin Weil and other Diem founders, led him to join the Mysten team.[5]
Facebook (Meta)
Adeniyi Abiodun initially joined Facebook to contribute to decentralized identity but soon realized it wasn't a top priority. He swiftly discontinued from the project and sought a team within the Libra project. Evan Cheng, who now serves as the CEO of Mysten Labs, led the R&D work at Meta, constructing the entire R&D arm at Libra responsible for building the blockchain.
The development of the Move language stemmed from a comprehensive analysis of various ecosystems and promotional languages to build secure smart contracts. The move language was conceived by Sam Blackshear, the CTO of Mysten Labs, who introduced innovative crypto technology enabling direct money transactions via email and more efficient compressed signatures for parallelizable operations. George Danezis, Chief scientist at Mysten Labs, had his startup acquired by Facebook to contribute to the development of Libra. He plays a crucial role in R&D, particularly in consensus algorithms.
Sui
Adeniyi Abiodun is one of five veterans of Facebook's Diem crypto project who left to found Mysten Labs, the company building the Sui blockchain. Mysten is building the foundation for the decentralized web with the goal of enabling a safe, fast, and cheap access to digital assets for everybody. The Sui project was established in order to eliminate the most typical blockchain imperfections. Beyond the current payment rails like VISA and SWIFT, it creates a new blockchain with horizontal scalability to retain low gas fees and great transaction processing capacity. According to Abiodun, it's "ludicrous" existing blockchains (including Ethereum) become much more expensive as more people use them—an inversion of the economies-of-scale model that powers Silicon Valley. In a Mysten Media interview, Abiodun talked about Sui AMA [6]
In terms of Sui, our goal is essentially to build a scalable Layer 1 so you can have a myriad of applications that can interact with one another in the long term.
Our intuition is that if we can make a blockchain that makes it easy for builders to bring in users at very low friction and low cost, then we can bring billions of people to the ecosystem every cycle without having them go through the hoops of figuring out crypto.
See something wrong?
Report to us.
Adeniyi Abiodun
Did you find this article interesting?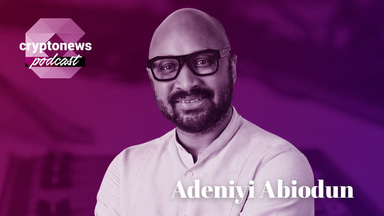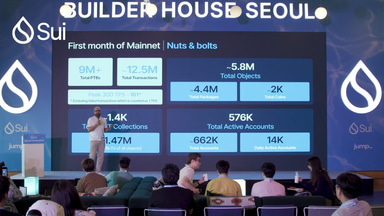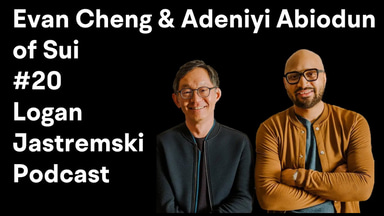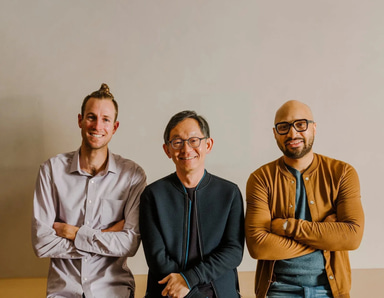 REFERENCES
[1]
Crunchbase Profile
Nov 16, 2023
[2]
Interview on Sui AMA
Nov 16, 2023
[3]
Linkedln Profile
Nov 16, 2023
[4]
Interview with Matt Zahab
Nov 16, 2023
[5]
The Mysten Labs Team
Nov 16, 2023