Astar
Astar is a decentralized multichain platform that helps developers build smart contracts, decentralized applications (dApps), and layer 2 solutions by providing interoperable web 3.0 infrastructure, incubation programs, technical support, and financial incentives. Astar Network aims to provide the best solution for all developers with support for both Ethereum virtual machine (EVM) and WebAssembly (WASM) virtual machines while allowing them to earn a utility token, ASTR. [1]

Astar Network started in 2019 under the name "Plasm Network," but was rebranded in September 2021. Mainnet was released to the public in mid-January 2022 by Sota Watanabe, detailing his idea for Astar Network. In late-January 2022, shortly after Astar went public, it raised $22 million from Scytale Ventures through venture funding. 

In March 2022, Astar joined the Acala Ecosystem Program ($250M aUSD) with Polkadot Parachains and venture partners. Astar's parachain, in conjunction with EVM, allows EVM and WASM smart contracts to co-exist and communicate with each other to enable web3 innovations. Its technology connects the Polkadot ecosystem with layer 1 blockchains like Ethereum and Cosmos. In April 2022, Astar teamed up with Digital Entertainment Asset Pte. Ltd. (DEA) to integrate DEA's GameFi content IP into the ecosystem, allowing play-to-earn (P2E) games, the DEAPcoin (DEP) native token, and an NFT marketplace for both parties. 

As of May 2023, Astar has total funding of $46 million, and its token, ASTR, can be used for dApps staking, transactions, and on-chain governance.
Overview
Astar was founded in 2019 by Sota Watanabe as Plasm Network and was rebranded as a multi-chain smart contract platform on Polkadot in 2022. Astar, headquartered in Singapore while operating in Japan, was developed by Stake Technologies. It is Japan's most popular smart contract platform that supports both EVM and WASM environments and offers interoperability using cross-virtual machines (XVM) and cross-consensus messaging (XCM). Astar's goal is to become a full-scale multi-chain smart contract platform, supporting various blockchains, layer 2 solutions, and virtual machines. Astar Network was designed as a multi-chain Polkadot dApp hub with support for DAOs, DeFis, and NFTs, where developers can focus more on application development by moving beyond infrastructure. Through Astar's acclaimed Build2Earn model, developers will earn money for coding and creating dApps through a staking mechanism. In general, dApp developers on the Astar Network receive Astar tokens when they build smart contracts or infrastructure for the Astar Network community. They can then stake the tokens on the dApps they choose and support. In exchange for doing so, the staker receives Astar tokens in block rewards, and the developers of the dApps earn rewards based on how much they stake. [2]
History
Early beginnings (2019 - 2021)
Astar was founded in January 2019 as Plasm Network by Sota Watanabe. Astar was formerly known as Plasm Network until June 2021, when it rebranded to Astar and was launched on Polkadot as a multi-chain smart contract platform. Plasm Network is a scalable smart contract platform implementing Layer 2 technology in Polkadot. The network consists of two parts: the Plasma root chain and the child chains, and a developer has the option of building a simple dApp on the Plasma chain or creating complex/industrial child chains depending on the use case to support smart contracts. Also, the Plasma Network belongs to Polkadot (which does not support smart contracts by design), and the native token, PLM, can only be used for staking, transaction fees, dApp rewards, and management. [3]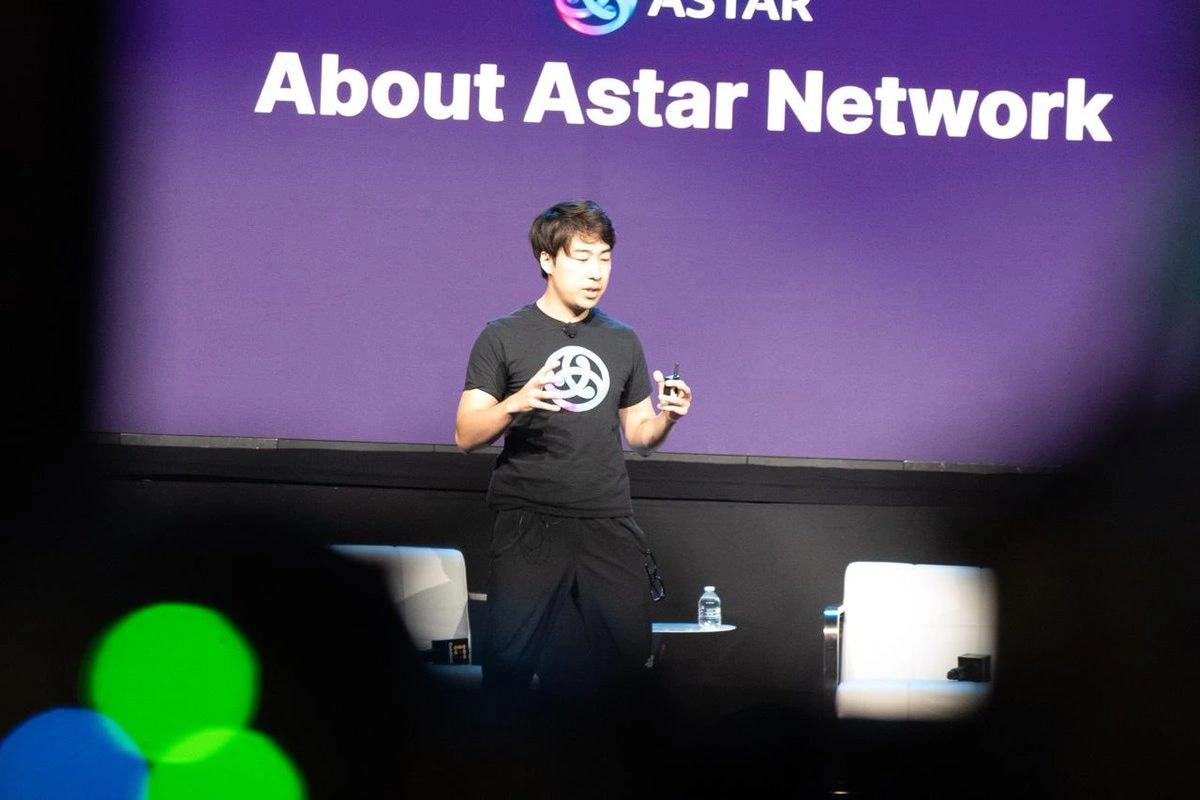 Astar's founder, speaking at the Austin Convention Center in April 2023
The rebranding makes Astar's Layer 2 just one element in their innovative development pipeline. The platform is a dApp hub, supporting EVM, WASM, and Layer 2 solutions. Watanabe made a statement, saying:
From today, we enter a new chapter. A Star is born. Plasm becomes Astar Network in pursuit of becoming a Polkadot-native, multi-chain dApp hub that supports both Ethereum Virtual Machine and WebAssembly.
The rebranded name, Astar, is now used for Polkadot Parachain and has been deployed in the ecosystem. In February 2021, Astar raised $2.4 million through seed funding. Astar Network was ranked third in Polkadot's first parachain auction, behind Acala and Moonbeam, in November 2021. With over 6 million transactions and nearly half a million on-chain ASTR holders, it has become one of the most popular parachains on Polkadot. [4] [5]
The rebranding (2022-to-date)
Astar became public on January 20, 2022, and since then has been backed by Binance Labs, Coincheck, Coinbase Ventures, and other major blockchain industry leaders. Astar today is known as a smart contract platform used by Web3 developers with both EVM and WASM compatibility for building dApps or blockchain infrastructure. The platform works in conjunction with Ethereum, Polkadot, Cosmos, and more, allowing the free flow of assets and communications between ecosystems. With Astar's multi-virtual machine for deploying smart contracts using EVM and WASM, and the WASM supporting any programming that compiles it, Web2 and Web3 developers can use the ecosystem. [6][7][8]


Astar Network was awarded Product of the Year 2022 at the 4th annual Blockchain Awards by the Japan Blockchain Association (JBA). Watanabe, the founder and CEO of the multichain smart contract platform, bagged the Person of the Year award for the second consecutive year at the same event. In addition, he appeared on Forbes 30 Under 30 for both Asia and Japan in 2022 and was selected as one of the top entrepreneurs in Japan, for which he graced the cover of the latest edition of Forbes Japan magazine. [10]
Astar Network and Sota Watanabe were voted favorites by the Japanese Web3 community in a JBA study. JBA, the largest blockchain association in Japan, consists of 171 companies, including Coincheck, BitFlyer, Microsoft, GMO, EY, Deloitte, PwC, KPMG, and Toyota. Watanabe said:
We are delighted to have been recognized by the Japanese Web3 community. As Japan's leading blockchain project, we remain committed to accelerating Web3 innovation through Astar. In 2023 and beyond, we will leverage our presence in Japan to unlock opportunities for entrepreneurs, developers, and users alike.
Astar has become the leading solution to bring Web3 to Japan. NTT Docomo worked with them in a $4 billion deal to push Web3 use cases; Japanese artists are creating fine art collections and new story-driven manga NFTs on Astar's blockchain; and Fukuoka and Sendai cities are connecting local entrepreneurs to the global network of Astar. [11]
Astar (ASTR) token
Astar Network's native token is ASTR, and it can be used to pay for gas in transactions, propose and vote on project policies, and reward stakes. Primarily, ASTR serves the following functions:
dApp staking
Transactions
On-chain governance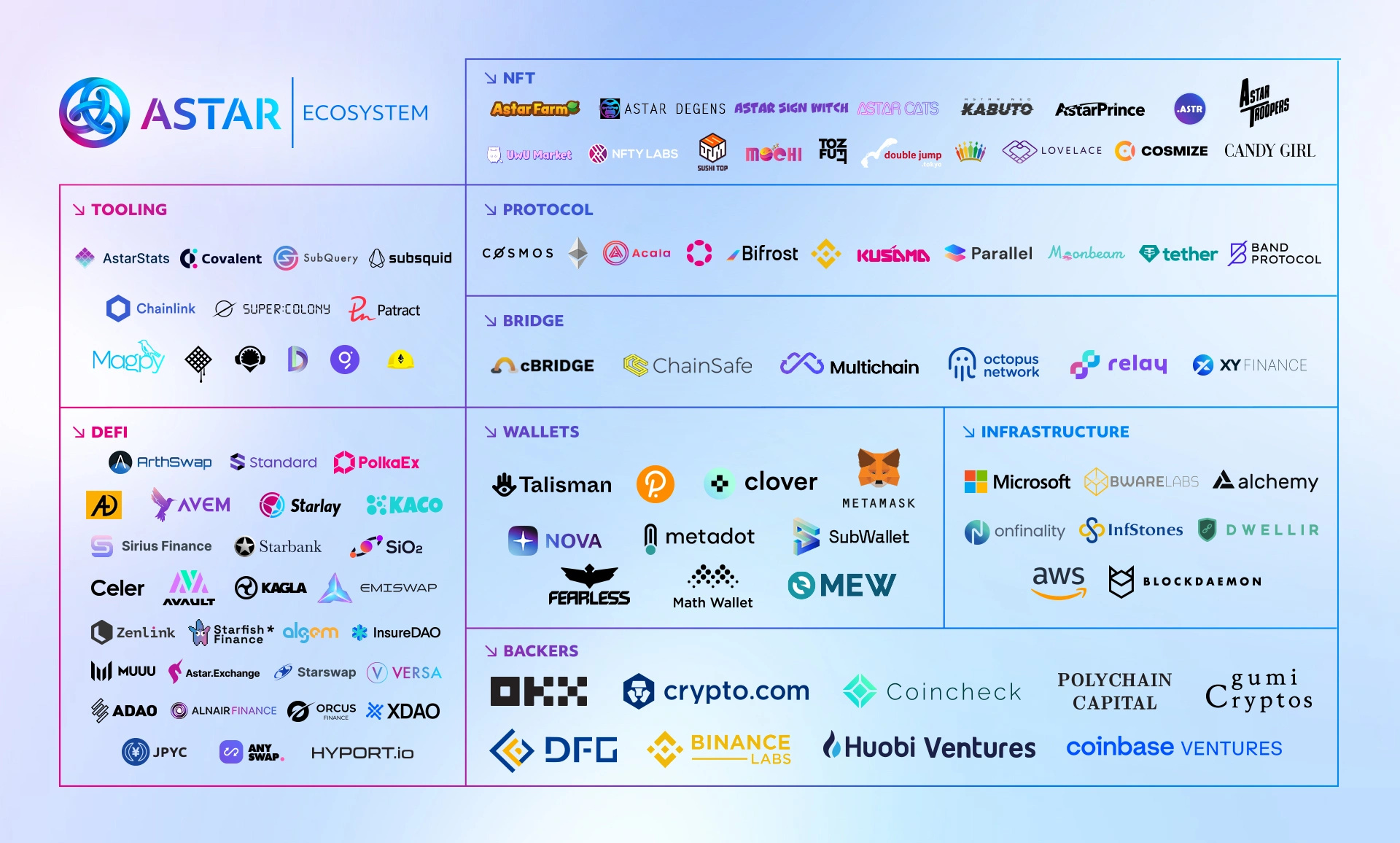 Astar's ecosystem
dApp Staking
Developers who build smart contracts or infrastructure on the Astar Network are incentivized. dApp Staking is a simple but effective mechanism, available exclusively on Astar within the Polkadot ecosystem. Also, Astar token holders that wish to support a particular dApp can stake their tokens. As such, developers will receive rewards based on the amount staked on their applications. [12] [13] The following are guidelines for staking ASTR:
The minimum amount an individual can stake is 500 ASTR.
Individuals will have to claim their rewards. It is recommended that rewards be claimed once a week.
The unbonding period is 10 days, based on a perfect 12-block production. However, the unbonding period can be longer if delays occur.
Transactions
Every on-chain transaction (i.e., gas fees) requires the sender to pay fees, and the fee is burned and deposited with the collator.
On-chain governance
As Astar is driven by decentralized decision-making, they are committed to on-chain governance. This, they say, will shape the network's future since every community member is allowed to make their own decisions about the ecosystem.[14]
See something wrong?
Report to us.
Astar
Did you find this article interesting?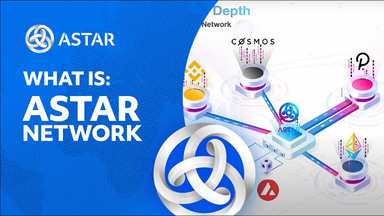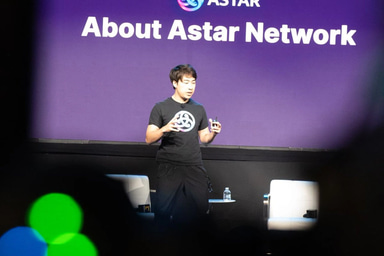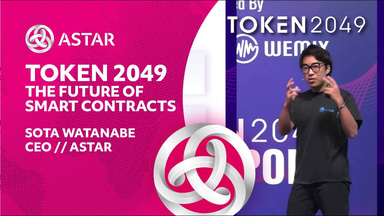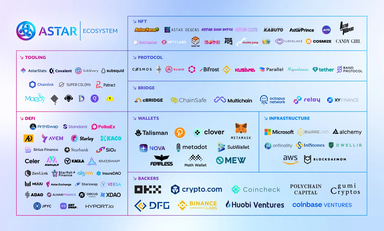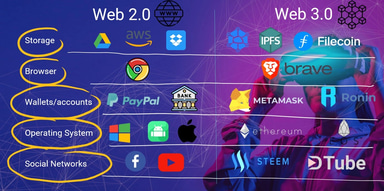 REFERENCES
[1]
CoinMarketCap website
May 17, 2023
[2]
Messari Official Website
May 17, 2023
[3]
Official website of Golden
May 18, 2023
[4]
Official website of Golden
May 18, 2023
[5]
The official medium handle of Sota Watanabe
May 18, 2023
[6]
Official medium handle of Jerad
May 18, 2023
[7]
Official website of Astar
May 18, 2023
[8]
Official website of messario
May 18, 2023
[10]
Official website of Newsdirect
May 18, 2023
[11]
Official medium handle of Jerad
May 18, 2023