Galactic Gecko Space Garage
Galactic Gecko Space Garage is an NFT Social Adventure Club featuring 10,000 Non-Fungible Token (NFT) warriors turned space racing geckos existing on the Solana blockchain.[1]    .[2]
Each Gecko possesses uniquely generated elements from 150+ helmets, armor, eyes, ears, mouth, and body. The Gecko community is distinctive in that it also allows members to provide feedback on the creative vision and production. The faction and trait backstories elements are also unique features of the Club.[3]
What is Galactic Gecko Space Garage?
On 22nd September 2021, the platform announced that its 1st Galactic Gecko Space Garage digital art collection of 10,000 NFT Geckos has sold out in under 7 minutes.[4]
On 21st September 2021 prior to its launch, the Galactic Gecko project's team took out time to answer popular questions about the project on their Twitter and Discord channels .[3]
Overview
The Club provides an immersive experience for Gecko holders that goes far beyond the typical PFP generative art project. The generative art can be used as PFP, but much more with it, Gecko holders can go on a journey through the platform's story and experience.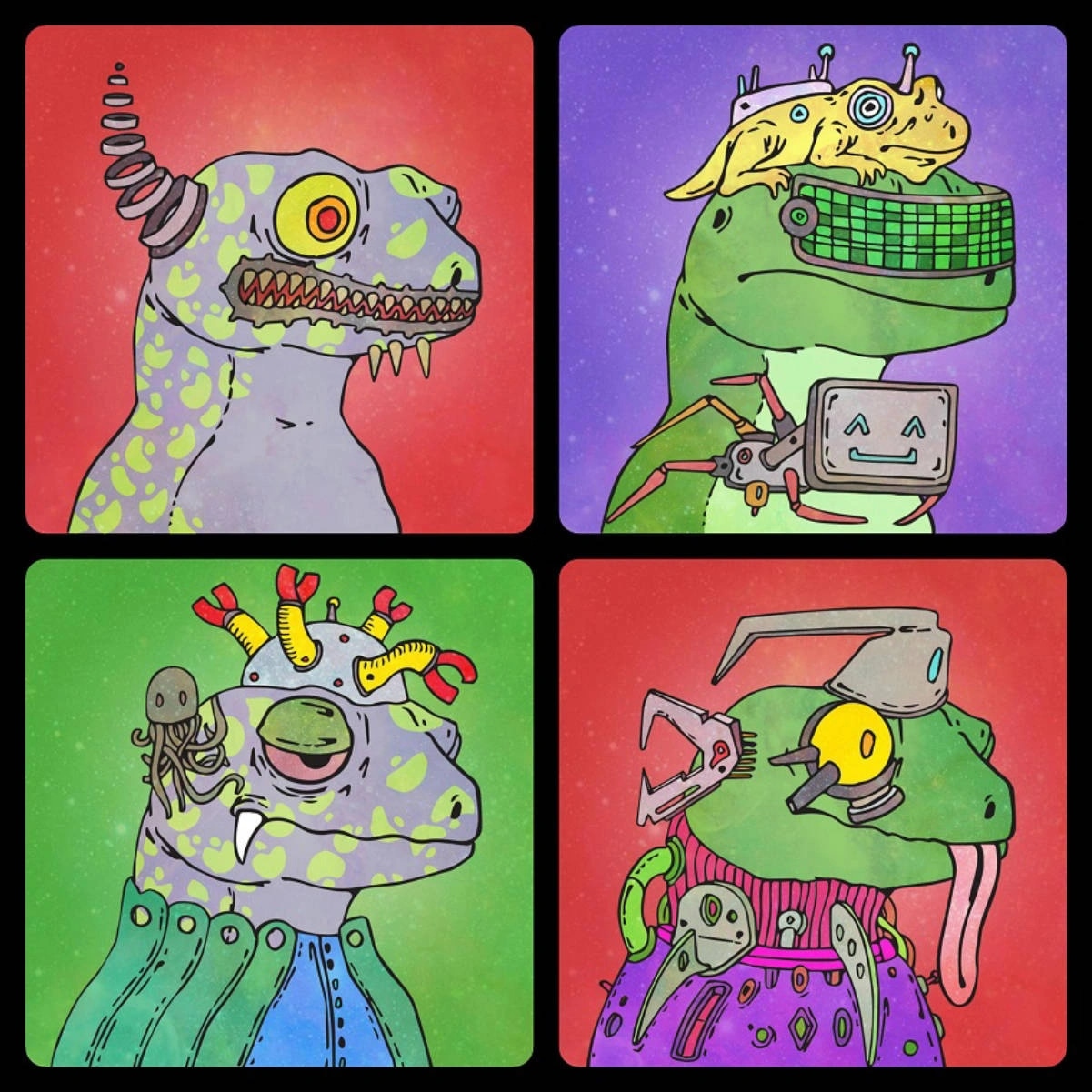 Users can buy and store Galactic Gecko NFTs using their Solana wallets. The initial price of Galactic Gecko at the time of launch is 2 SOL.
[5]
Each piece of NFT art represents an individual gecko racer. Users will learn more about the GGSG universe by collecting the NFTs. Each possible trait has a description that will inform users about something that takes place in the Gecko Metaverse, and short stories that expand the plot will also be made available.
Users' NFT grants them membership into the Club. Each faction will have its own channel, and an NFT of that faction is required for entry.[6]
Another distinctive feature of the platform is the lore, as it creates an immersive experience that is very effective at fostering community and conversation as contrasted to a project without it.
History
The Galactic Gecko Space Garage is an NFT project that was launched on 23rd September 2021.[7]
The project team has worked tirelessly at building the GGSG into one of the most interactive, unique, and community-centric projects around the blockchain.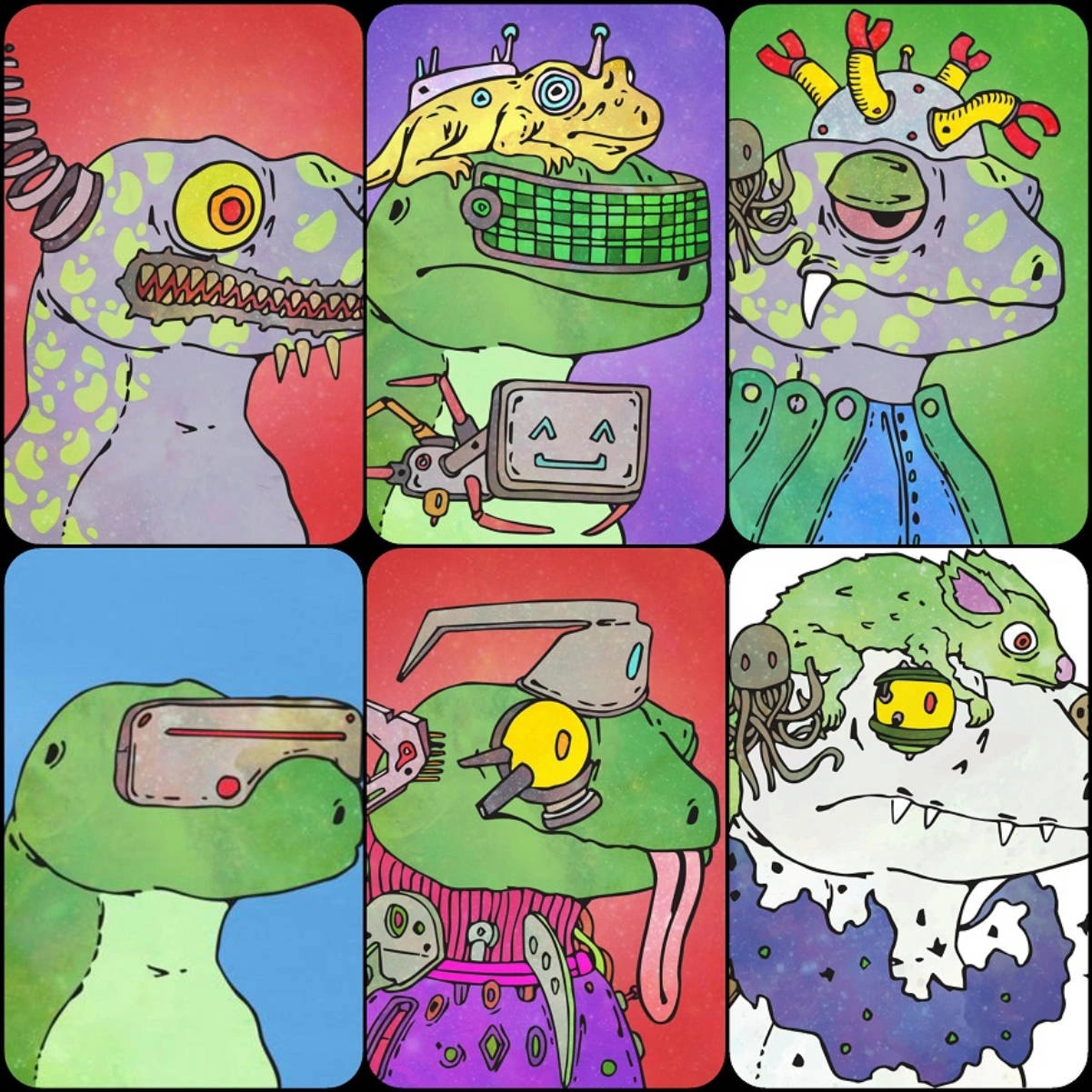 Lore creation, airdrops, world expansion, rarity tools, armory descriptions, and most significantly, community-building were all part of the project's early stages.
''This point about Lore is worth emphasizing. I don't think any Solana NFT project has built out their lore and actually delivered on it like the Geckos. I absolutely love my monkee, but SolanaMonkeyBusiness doesn't have Storytelling that's even remotely close. This matters for community''._Teddy Roosevalt [8]
The project's early success was due to a combination of unique generative art, low entry price level, and widespread social media coverage .[9]
Galactic Gecko Space Garage has been publicly named by crypto specialists as the next blue chip of Solana .[23]
The club is widely compared to the Bored Ape Yacht Club has they possess similar features and structure.
The team also had this to say:
''NFT holders will have access to the adventure with continued lore as well access to NFT drops.. Aside from the amazing art, with its retro-future flair, there will be giveaways; we're considering sponsored meetups; exclusive GGSG limited edition graffiti and other things down the line to enhance the experience of being part of the social club''._The GGSG Team
Lore
The unique Lore gives Users the ability to get an in-depth experience of the Geckos and their Geckoverse.
The Fifth Faction
Heroes aren't known for living forever. And the world of galactic racing, that's especially true.
Not many people know it, but there was a fifth faction, once an extinct faction. They fell into ruin slowly. Too much damage to their starships' hulls, too much damage to their heroes' minds. Corruption, maybe, or just bad luck. Either way, the last leader of the faction locked up their garage one day and said ''no more.''
And it's said that with that, he locked up precious cargo, the treasure that no geckos have seen the likes of in a hundred years. Materials that haven't been mined in centuries, maybe, or brilliant technology that's never seen the light of day.
Users have managed to collect four plucky geckos who were willing to break the rules of interfaction contact to work together, following rumor and hearsay and heresy to the farthest reaches of the geckoverse. Only together could they solve this dark shadow of a mystery. Together, they will find the key.
The Enigma Crystal
The Enigma crystal is a highly advanced piece of gecko technology, mostly lost to this age. This is, perhaps the last of its kind. Although difficult to use, it can be manipulated to resonate with the frequency of a certain airlock, allowing access to whatever is hidden inside. The lock on the extinct faction's garage is effectively impossible to break without it.
Scientists studying lost tech from the warrior era are almost certain the Enigma Crystal has other purposes, but they are yet unknown. Crystal hunting is a perpetual task. Users may form a team at any time.
The Lost Garage
The opening of the Lost Garage was a seismic event, one that sent ripples, literal ripples of energy throughout the galaxy, smashing into planets, phasing through asteroid belts, affecting everything in their path.
Faraway geckos become woozy. Satellites stuttered in orbit. And in certain spots on certain planets, long-buried Concordians burst up from underneath rock or sand or seafloor, obeying a triggered directive to cease snoozing and return home.
In their flights back to the Lost Garage, a few of these Concordians rocketed through heavily trafficked flight paths. Spacefaring Geckos just minding their business, and suddenly appears a strange droid outfitted with bizarre technology. Solitary Geckos, or those in Teams of 2 or 3, lucky enough to bring such a being aboard will find themselves at the center of a universe-wide conspiracy.
Marketplace
The Marketplace is a virtual marketplace where Users can purchase Gecko NFTs and other items. Recently, the project team partnered with Magic Eden to create GGSG's very-own marketplace.[10]Geckos can also be purchased from external marketplaces such as :
Buying a Galactic Gecko
Users can visit any of the virtual marketplaces to buy a Galactic Gecko. They need to connect their Solana wallet to the website so as to be able to purchase any NFT item of their choice.
Buyers can also decide to place a bid on items to see if there are willing sellers to let go at a lesser price instead of buying them upfront.
Users can buy Galactic Geckos and keep them on the NFT store on their Solana wallets.
GGSG & NFTs
The GGSG project team is optimistic about the platform's long-term prospects, as it has kickstarted on a high pedestal.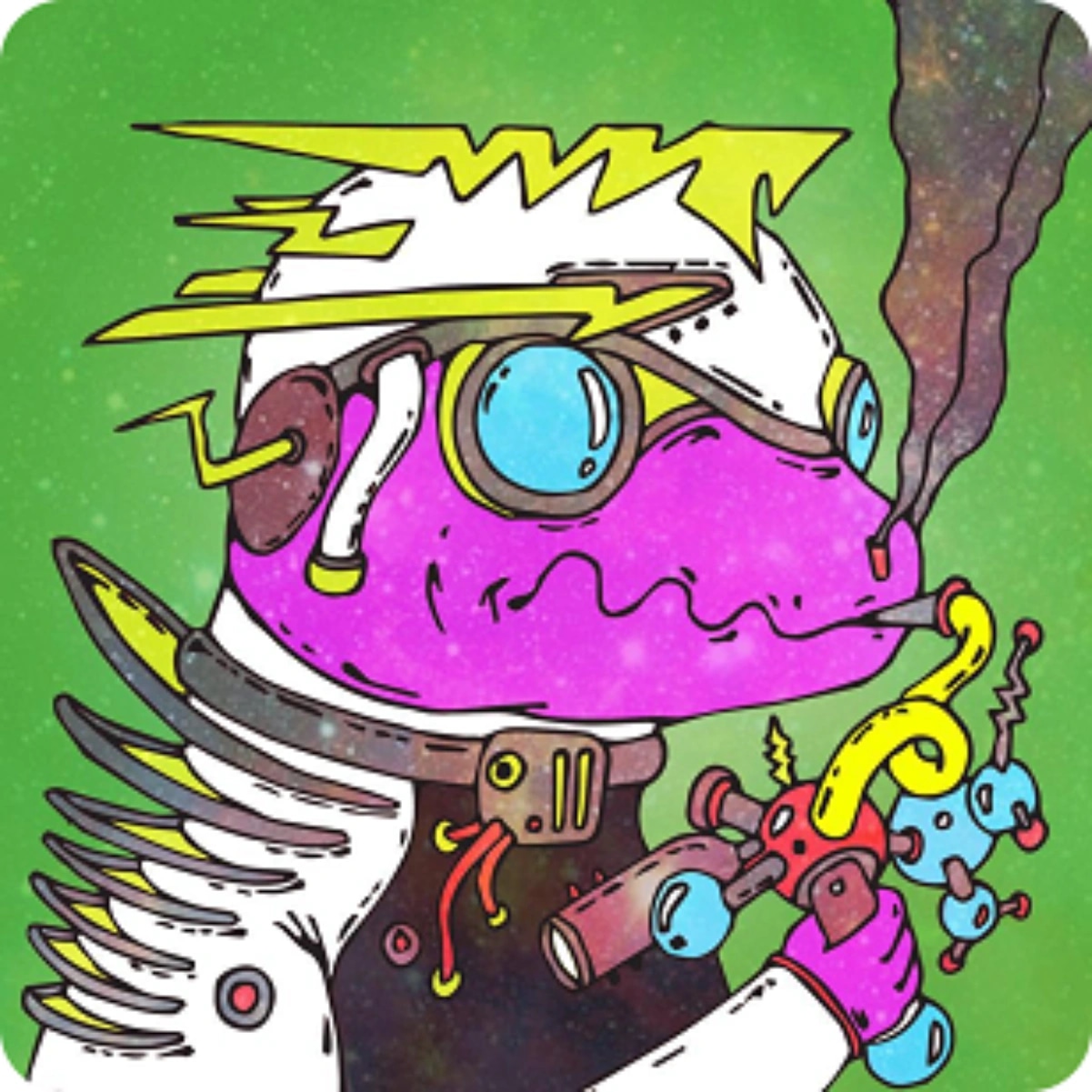 Predating all the preceding events and airdrops, the GGSG digital art collection experienced a record Gecko sale which is one of the largest Solana sales ever on a public marketplace.
Galactic Gecko #1331-Lucretia Krill, one of the four 1/1 Faction Leaders, sold on Solanart for 2000 SOL or $324,520.00 at the time of sale.[15]
The Faction Leaders are the rarest of Geckos, complete with unique design and Lore. Lucretia Krill, leader of the Martu faction, is notable for her lavish parties, where she reveals her exquisite engineering designs whether they're viable or not.
From September to November 2021, the total sales for NFT Galactic Geckos is recorded at $43,947,885 .[16]
The GGSG Factions
In the Geckoverse, there are four Factions into which all Galactic Geckos are divided. They are:
TARGARI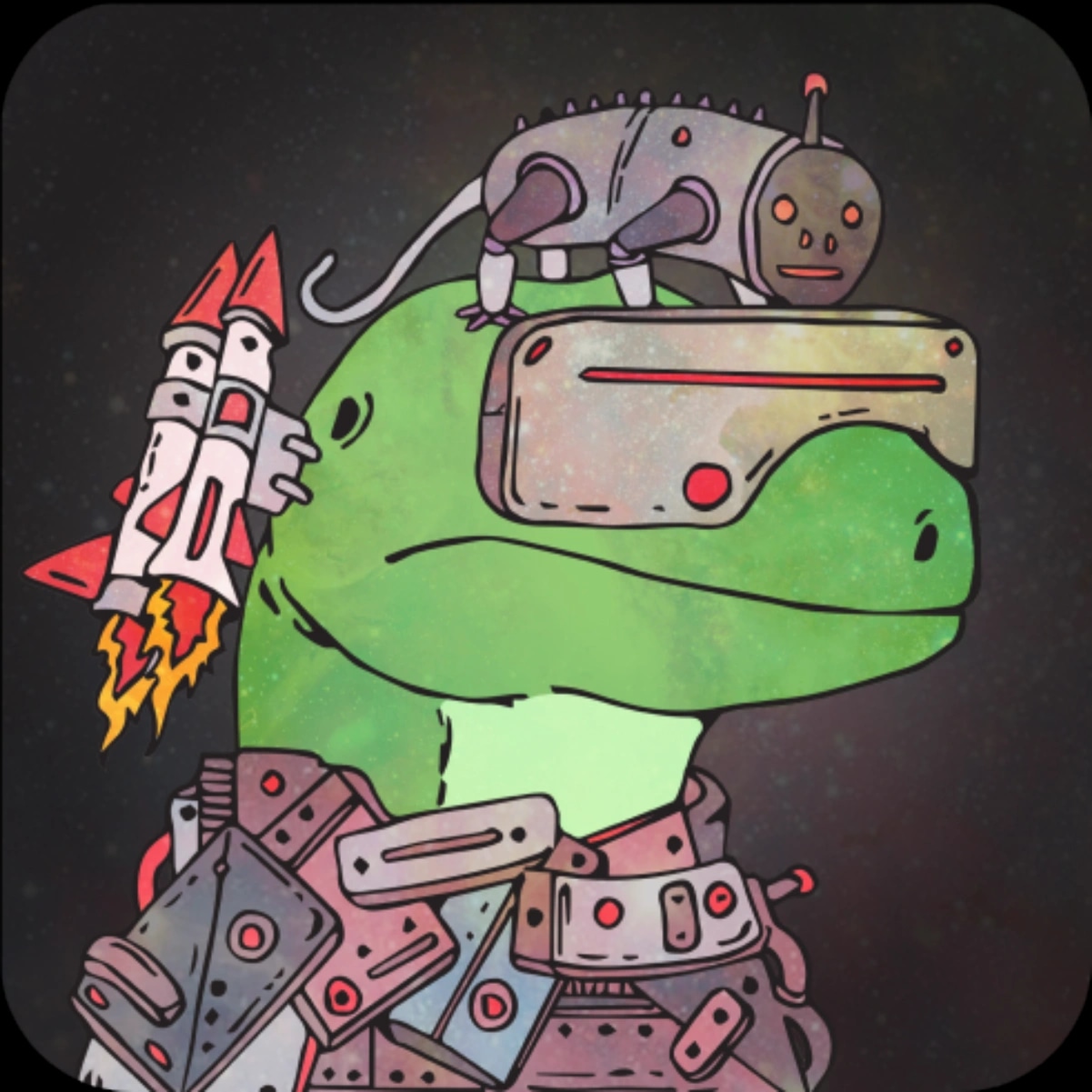 The Targari, whose central garage can be found on the furthest edge of their home galaxy, are known for their affinity with deep space and the cutting-edge technology they use to traverse it. Some of the universe's top scientists and engineers have thrown their lot in with this faction.
BARADA
The Barada, whose home garage is located in the heart of a relentlessly tricky-to-navigate meteor cloud, are known for their tough, brutal personalities. Out of all the racers active today, the Barada have forgotten the least of the gecko warrior culture, and they have the tradition, the training, and the mercilessness to prove it.
MARTU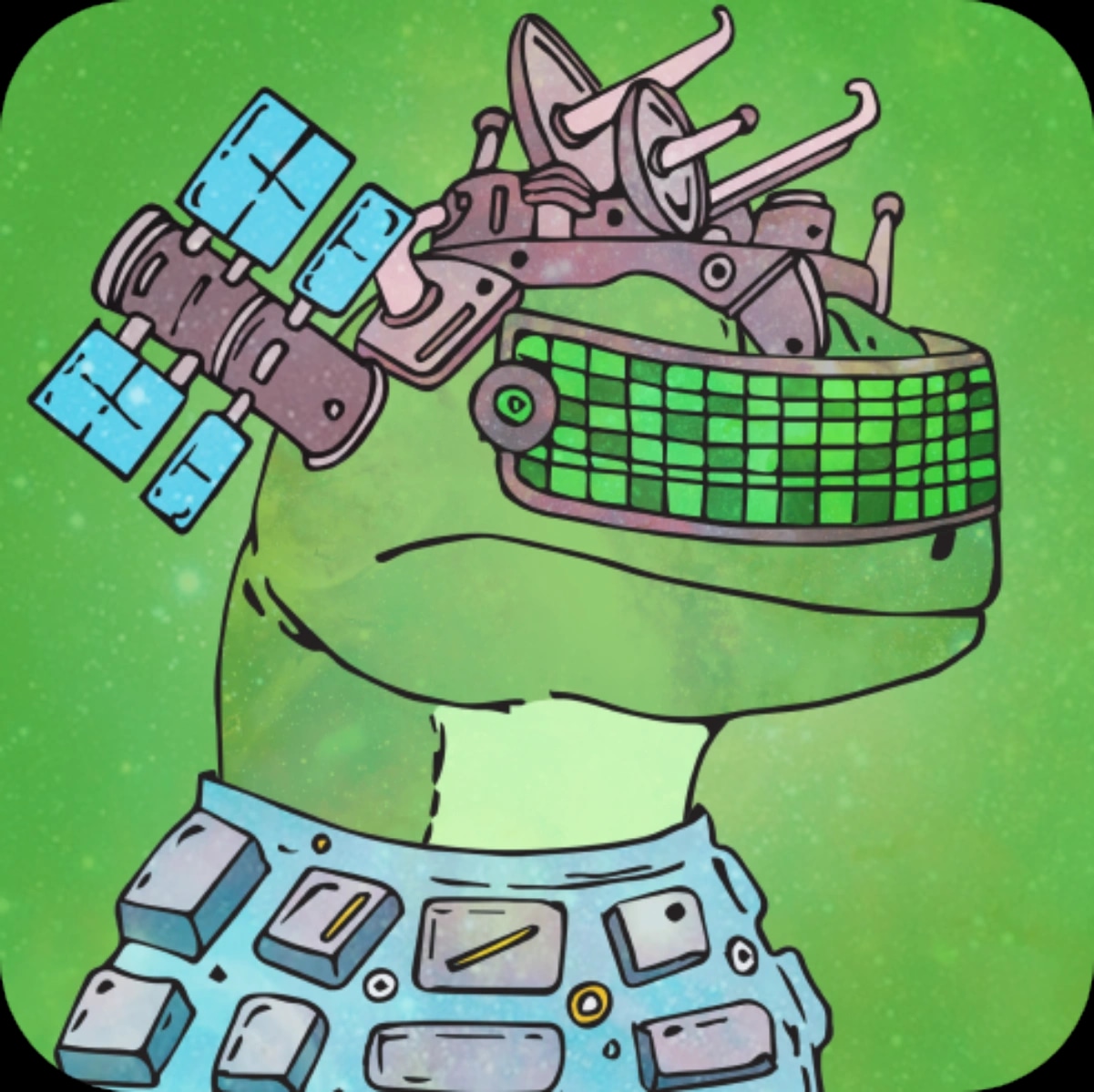 The Martu are unique among the factions for dipping their toes into political intrigue. While most racers are just in it for the thrill of the race and don't concern themselves much with the banner they're flying, a lot of prominent Martu racers have been found boozing, schmoozing, and seducing their way through realpolitik. Some of the most cunning and wicked racers operating today are Martu heroes.
ALURA
The Alura are known for their somewhat mythical flair. Some of the most dramatic personalities in gecko racing have belonged to this faction, and certainly, some of the most heroic as well. Most popular fiction about the racers follows the larger-than-life Alura heroes.
All Galactic Geckos are distinctive as they possess uniquely generated elements and are of different rarities. These rarities are:
Common
Uncommon
Rare
Mythic
Ultra
GGSG Elements
The rarity of each Galactic Gecko determines the features and elements they possess. These elements include:
Armour
Body
Eyes
Ears
Helmet
Mouth
Armour
| Common | Uncommon | Rare | Mythic | Ultra |
| --- | --- | --- | --- | --- |
| Augmented Exoskeleton | Sentient Virus | Miniature Companions | Colonels Finery | Nebular Wormhole |
| Mini Cruiser | Technical Swag | Frivolous Costume | Spectral Companion | Nil |
| Lunar Robes | Heroic Foil | Electromagnetic Ring | Nil | Nil |
| Reptilian Thorns | Terraformers Uniform | Orbital Frock | Nil | Nil |
| Planetary Kirtle | Autonomous Carapace | Nil | Nil | Nil |
Body
| Common | Uncommon | Rare | Mythic | Ultra |
| --- | --- | --- | --- | --- |
| Orange | Striped Blue | Printed | Ghostly White | Neon Green |
| Brick | Spotted Kiwi | Nil | Spectral Black | Nil |
| Light Pink | Spotted Turquoise | Nil | Nil | Nil |
| Lime | Nil | Nil | Nil | Nil |
| Nil | Nil | Nil | Nil | Nil |
Eyes
| Common | Uncommon | Rare | Mythic | Ultra |
| --- | --- | --- | --- | --- |
| Ocular Scanner | Cybernetic Beamers | Galactic Sequencer | Mixed Reality Grid | Sun Beams |
| Sullen Eyes | Astral Projectors | Expensive Scrutinizers | Extendable Examiners | Nil |
| Laser Sight | Incisive Oglers | Spectral Auditors | Galactic Inspectors | Nil |
| Vulgar Eyes | Gilded Lenses | Glassy Detectors | Nil | Nil |
| Orbital Retinas | Prying Eyes | Ionic Disruptors | Nil | Nil |
Collaborations
GGSG x SolienDAO
Galactic Gecko Space Garage has partnered with SolienDAO. SolienDAO is the first NFT DAO on the Solana blockchain with governance power. One of the SolienDAO members will come up with a background story for a custom-made gecko from the GGSG team.
The story will be built based on what the community as a whole wants, from both the Gecko community and the Solana Ecosystem at large.[3]
GGSG x Magic Eden
Collaborations are just one of the ways that the GGSG team ensures they are not only a powerful example of all that Solana NFTs can do and be but also an integral part of the entire Solana ecosystem, engaged with all the wonderful people and projects that have helped the platform achieve its current feat. For that same reason, they have also partnered with Magic Eden to create their very own marketplace.
GGSG x Polygon
On 6 November 2021, there was an event set up by the GGSG team on their Space Garage to discuss the elusive Enigma Crystal drop, Breakpoint Lisbon details, and a Q & A with the audience. The event took place in Lisbon and was powered by Polygon . [17]
Notable Sales
On 20 October 2021, a record sale of Galactic Gecko #1331 for 2000 SOL ($324,520.00) was recorded.[22] This is one of the largest Solana sales ever on a public marketplace. Galactic Gecko #1331-Lucretia Krill, who is a faction leader, is one of the rarest of Geckos. Gecko #1331 has a combination of unique elements and features which adds to her rarity.
On 6 October 2021, Galactic Gecko #279 was sold on Solanart for 650 SOL ($100,780.21). There are only seven owners of this rear Gecko which is an Alura faction member with a Ghostly white body, Nebular Wormhole, Toothy, and other unique elements .[18]
On 3 October 2021, Galactic Gecko #378 with Electromagnetic Ring, Clever Coathanger... sold for 647 SOL ($111,665.19) .[19]
On 29 September 2021, Galactic Gecko #4496 sold for 600 SOL ($81,210.87).[21] On that same day, Galactic Gecko #2059 was sold out for 150 SOL ($19,948.50). [20]Still that day, Galactic Gecko #3409 sold for 175 SOL ($24,395.00).
See something wrong?
Report to us.
Galactic Gecko Space Garage
Did you find this article interesting?