Jackson Palmer
Jackson Palmer is the Founder of Dogecoin and the Senior Director of Project Management for Adobe Cloud's Growth & Data Science team.
Career
In February 2009, Jackson started working for Business Catalyst as a Marketing Analyst, focusing on managing content and market research. He worked there for 7 months before being hired by Adobe where his extensive career at the software developing company began. [1]
Adobe
Jackson started at the Product Marketing Specialist position in August 2009 and moved up to becoming the Associate Product Marketing Manager in July 2012. He was then promoted to the Product Marketing Manager in December 2013, where he was responsible for increasing the use of Creative Cloud (collection of software provided by Adobe to subscribers), researching patterns and analyzing members of Creative Cloud. In March 2015, he became Senior Manager, specializing in usage analytics for slightly over a year before he was given the title of Group Manager, coordinating a whole team in order to increase engagement of Creative Cloud members. In January 2019 Jackson became the Director of Product Management, initially working on the Creative Cloud engagement platform and in December of 2020 moving to the growth and data science sector. Since December 2021, he has been the Senior Director of Product Management, still overlooking growth and data science and is also well known as the Founder of Dogecoin. [1][2]
Dogecoin
In late 2013, Jackson Palmer thought it would be funny to make a website of a meme and bought the domain name, dogecoin.com. Then a software developer at IBM, Billy Markus came across this website and thought he could take the joke further by creating a 'meme' coin in a way to make fun of Bitcoin and cryptocurrencies as a whole. Billy reached out to Jackson and the two created Dogecoin: a peer-to-peer cryptocurrency that integrates Litecoin's proof-of-work blockchain technology. Dogecoin officially launched on December 6th 2013 and finally dramatically gained popularity in January 2021 when CEO of Tesla, Elon Musk began tweeting about the coin. Despite the increase in the price per Dogecoin as it gained popularity, Jackson Palmer states that he never invested his own money into buying tokens of his own creation. [3][4][10][11]
"I feel like I'd have a really messed up opinion of the world if I was on a private jet because of a dog on a coin"

After the release of Dogecoin, Palmer has tried to "educate people around the technology and the pitfalls of it" but quickly came to realize that "nobody really cared about that, they just cared about making a buck". With this negative view on crypto, in April 2015, Palmer announced his leave from Dogecoin and the community around it. Since then, Palmer had continued to comment on the people within the crypto community, criticizing cryptocurrencies and the technology behind them. He has especially shown his disapproval of Elon Musk, by stating that he is "really good at pretending he knows", or saying, " I think ego matters to him more than money" and more. [5][6][7]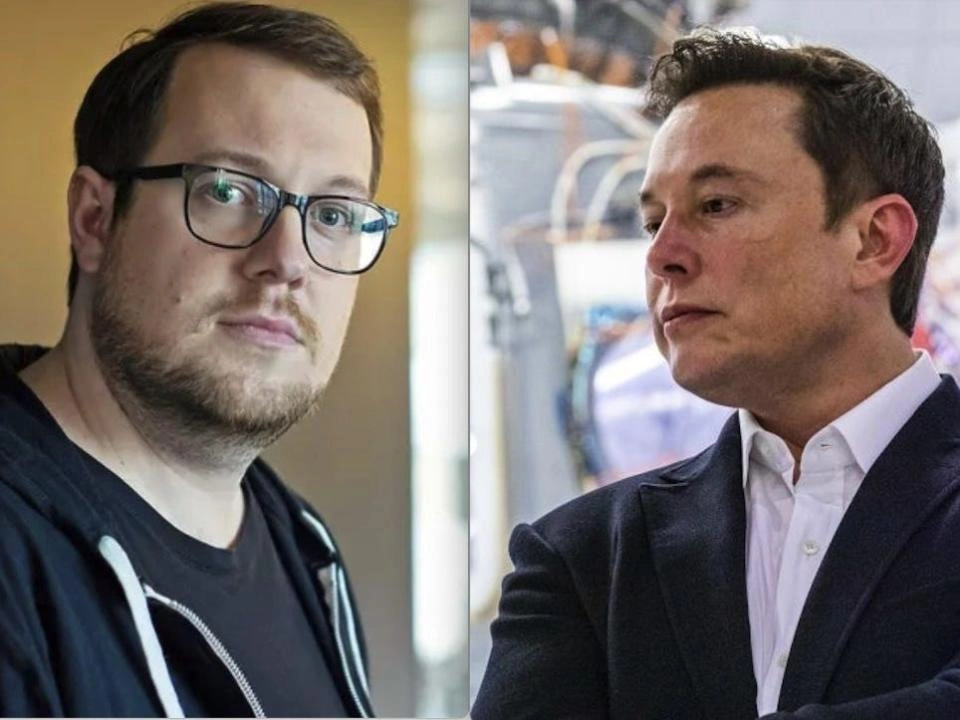 "After years of studying it, I believe that cryptocurrency is an inherently right-wing, hyper-capitalistic technology built primarily to amplify the wealth of its proponents through a combination of tax avoidance, diminished regulatory oversight and artificially enforced scarcity." [9]
Jackson's thoughts on Crypto
In any interview, Jackson Palmer states that Dogecoin only started as a joke and will continue to only be a joke and wishes the worst for cryptocurrencies. He stated that he wishes "it was the end of crypto" as people are making money "off doing nothing". [12]
"I think there's going to need to be a crash. I think we're well overdue for some sort of pop, and I don't think it's going to be a big boom. It's going to be a lot more painful, and unfortunately, it will probably affect minorities and those [at the ] lower end of the socioeconomic spectrum when it happens."
On top of this, he strongly states that he will not be returning to crypto because of the reasons stated before in a long Twitter thread. [12]
"I am often asked if I will "return to cryptocurrency" or begin regularly sharing my thoughts on the topic again. My answer is a wholehearted "no", but to avoid repeating myself I figure it might be worthwhile briefly explaining why here…"
In the Twitter thread he goes on to explain that the industry is controlled by a small group of wealthy individuals who have formed a "powerful cartel" that has ties to the centralized financial system they aimed to replace. He believes that the industry relies on "shady business connections, bought influencers, and pay-for-play media outlets" to promote a "get rich quick" mentality that preys on vulnerable and naive individuals. [13]
Palmer argues that the problems with cryptocurrency stem from its design, which he claims "is almost purpose built to make the funnel of profiteering more efficient for those at the top and less safeguarded for the vulnerable." [14]
"cryptocurrency is like taking the worst parts of today's capitalist system (eg. corruption, fraud, inequality) and using software to technically limit the use of interventions (eg. audits, regulation, taxation) which serve as protections or safety nets for the average person."
Palmer also criticized the lack of accountability in the industry, saying "Lose your savings account password? Your fault. Fall victim to a scam? Your fault. Billionaires manipulating markets? They're geniuses." He concludes by stating that, "New technology can make the world a better place, but not when decoupled from its inherent politics or societal consequences." He has continued to express his opinions on the crypto world in interviews and on social media. [15]
See something wrong?
Report to us.
Jackson Palmer
Did you find this article interesting?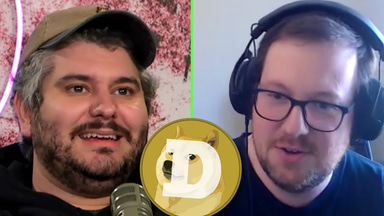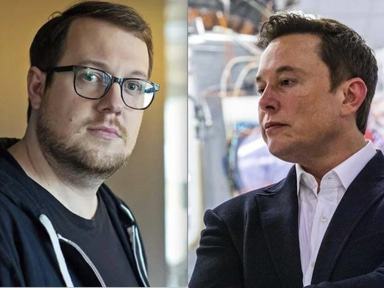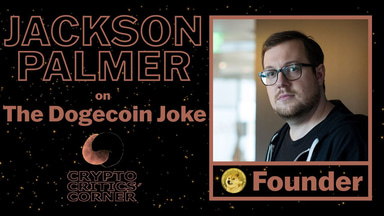 REFERENCES
[1]
Jackson Palmer's LinkedIn
Jan 11, 2023
[2]
Adobe's Creative Cloud page
Jan 11, 2023
[3]
Investopedia on Dogecoin
Jan 11, 2023
[4]
Jackson on H3's podcast
Jan 11, 2023
[5]
Coindesk on Palmer leaving crypto
Jan 11, 2023
[6]
Decrypt on Jackson's views on crypto
Jan 11, 2023
[7]
Decrypt on Jackson's negative comments
Jan 11, 2023
[8]
Jackson's tweet
Jan 11, 2023
[9]
Jackson's tweet
Jan 11, 2023
[10]
Global data on dogecoin's price history
Jan 11, 2023
[11]
Boardroom interviewing Billy
Jan 23, 2023
[12]
Jackson's long twitter thread
Jan 23, 2023
[13]
Jackson's tweet on crypto only about getting rich quick
Jan 23, 2023
[14]
Jackson tweet on Crypto = worst part of capitalism
Jan 23, 2023
[15]
Jackson tweet on accountability
Jan 23, 2023