LCX
LCX is an ERC-20 token released on the Ethereum platform, it is the Utility Token of the Liechtenstein Cryptoassets Exchange, a Blockchain ecosystem and can be used for trading and transaction purposes such as LCX Terminal subscription and other fees within the LCX ecosystem.[7][8]
Overview on LCX
LCX, the Liechtenstein Cryptoassets Exchange, is a blockchain ecosystem for professional investors. LCX Terminal, is an advanced crypto trading software to trade on all major Cryptocurrency Exchanges within a single interface. LCX is planning a compliant security token platform for issuing, storing and trading of cryptocurrencies, tokenized securities and Digital asset after obtaining regulatory approval.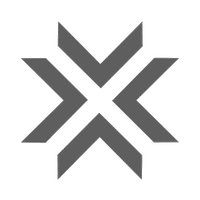 The LCX hit another milestone on the 30th of December, 2020 as the company secured eight licensed registrations, making it the first ever cryptocurrency platform to achieve this feat in Liechtenstein, this has given the company open gates to provide customers with broadest scope of Blockchain services.
"LCX Exchange is a new generation of cryptocurrency exchange. 2021 will be the year of blockchain innovation and we see crypto compliance as key to success," says Monty Metzger, CEO & Founder of LCX.com.
The license approvals comprised of compliant crypto exchange (Exchange Service Provider), digital asset and crypto custody (Token Depositary and Key Depositary), reliable price oracles (Price Service Provider), KYC, AML and crypto compliance services for tokenization and other blockchain projects (Identity Service Providers), safe and secure smart contract creation and delivery (Token Generator) and a token offering platform (Token Issuer on behalf of the clients).[9][10]
LCX Management
The LCX is a company that has its major focus on technology, but in its growth has branched into the world of cryptocurrency and has now established expertise in the field with blockchain and banking inclusive. The management comprises a team of experts with Monty Metzger at the helm of affairs.
The current Chief executive officer of the LCX is Monty C. M. Metzger, who is also the founder and chairman of the Board in the world class setup. Metzger is an experienced personality in the internet world and acclaimed thought leader on the future of digital.
Monty started out as far back as 1998 when his first Internet company was founded after which he has moved on to co-found various tech companies. Moving from the likes of a future technology consultancy company which he co-founded with offices in Beijing, Munich, and New York City to becoming a business angel and investor, before co-founding Digital Leaders Ventures in Luxembourg in 2014, holding a post as a General Partner. He has had an indeed illustrious career in the tech world as has already established himself as a force to be reckoned with. [11]
LCX Exchange
The LCX Exchange Is a Regulated Trading Venue Offering a Range of digital currencies. The LCX exchange hosts a classy trading platform for utilized for security tokens and other cryptocurrency assets. The LCX aims to satisfy the basic and strict standards of institutional investors providing traders with stability, transparency and auditability. The LCX exchange is built on a solid structure, with a high-performance matching engine giving it a proper foundation to offer top notch stability and service quality personalized to the needs of professional investors. The interface is also dynamic in that it makes available English and a host of other languages including German and Chinese for easy navigation of traders from different region, there is a plan for additional languages in the process of time.[2]
Advanced Trading Tools
The LCX employs advanced tools for trading, making transactions the more convenient , a matching engine that supports limit orders, stop-loss orders, market orders as well other more advanced order types including the OCO orders. LCX will also make accessible to customers a proper and detailed record of trades and performance, henceforth making it easier for customers to sort, analyse and organize their data using visual and analytical tools. The reports are usually accessible through CSV and API providing dynamism and meeting the needs of a various of clients, from day traders and long-term investors and even to the large financial institutions.[12]
About LCX token
The LCX Token is an ERC-20 token released on the Ethereum platform, it is is an exchange based token and the Utility Token of the Liechtenstein Cryptoassets Exchange, a blockchain ecosystem and can be used for trading and transaction purposes such as LCX Terminal subscription and other fees within the LCX ecosystem and the official contract address is 0x037a54aab062628c9bbae1fdb1583c195585fe41 (Link to Etherscan).
LCX Token Smart Contract: 0x037a54aab062628c9bbae1fdb1583c195585fe41
Token name: LCX Token
Token symbol: LCX
International Token Identification Number (ITIN): 3YJF06QR7
Tokenomics
The initial total supply of LCX is an equivalent 1,000,000,000 LCX coins, but due to planned regular coin burn events, the supply will gradually decrease. The LCX has already conducted 5 token burns starting out from 2019 resulting in an equivalent of 50million tokens burned. The LCX currently has a circulating supply of 567,662,546 LCX and a total supply of 950,000,000 LCX tokens.
The LCX also recently announced a Deep-Cold Storage for the company's reserve of 100 Million LCX Token which is under fixed lockup until 1st of June 2023. This came as a confidence boost and major security update to the token users and customers at large.
Details about the LCX Vault which is multi-category custody solution for digital assets in alignment with the Liechtenstein blockchain laws. LCX Vault has three major outstanding features;
Decentralized Self-Custody: Clients through this have full control of their digital asset by means of a hardware wallet incorporation and partner wallet solutions.
Hybrid Custody: An impeccably integrated digital asset protection at the LCX platform, giving users an open floor to perform transactions under secure, flexible, convenient and fast conditions.
Cold Storage: Highly proficient and efficient cryptocurrency custody, audited, protected and at highest physical security standards.
Purchasing LCX tokens
To buy LCX token directly from their official website, the outlined steps can be easily followed
Registration can be done at LCX: https://accounts.lcx.com/register
Before accessing interface Login at LCX Account via Email and password chosen during registration.
The next step is for user to verify their account
After verification, a deposit should be made in Ethereum or Bitcoin at your LCX Wallet.
The tab "Convert to LCX Token" can be accessed and selection made for intended quantity of purchase.
The user receives the LCX token almost instantly after confirmation.
Utilizing the LCX tokens
The LCX Token can be used for several transaction and trading purposes on the platform one of which is to pay for the subscription of LCX Terminal Pro Account. The token can be purchased at third party exchanges e.g., liquid. It must be noted that in order to use LCX Token, you first need to register on LCX Accounts
Buyers of the LCX token stand a chance for quite a lot of benefits, available in the LCX ecosystem:
On the LCX Exchange users receive up to 50% trading fees reduction at the LCX's compliant digital asset exchange.
Buyers are availed with full access on the LCX DeFi Terminal with permitted usage of the second layer DeFi (Decentralized Finance) protocol to enact limit on orders on Uniswap inclusive.
On the LCX Terminal clients can become expert users with monthly fees of LCX tokens.
Clients can seamlessly make fees payment LCX Vault and the platform's crypto custody solutions.
LCX Token > Minimum Utility Value of 0.10 USD
The value of the LCX token within the LCX ecosystem will be based on autonomous factors; supply and demand. In a bid to reward holders of the LCX token, the platform equates the token price to 0.10USD or the autonomous market price dependent on which ever is on the higher side at the time of transaction.
LCX token burn
A transparent structure will be implemented by the LCX due to token accumulation in the process of time for reduction of LCX token in supply through token burn. A total 100 percent of all LCX tokens received in payment process of the utility token will be burned once in every four months and at its end a publication released for the number of burned tokens. This will result in a gradual decrease in the supply of the LCX as against increasing activity. This decision by the LCX is set to be reviewed after a year.[13][14]
LCX token Exchange listings
The LCX Token is also listed at several third-party Cryptocurrency Exchanges with different market pairs. An overview of such exchanges can be accessed on the CoinMarketCap or CoinGecko websites.
The LCX Token is listed at Liquid (exchange) with three trading pairs (LCX / USDC ,LCX / ETH ,LCX / BTC)
The LCX Token is listed at HitBTC exchange with two trading pairs (LCX / BTC ,LCX / ETH)
The LCX Token is listed at IDEX exchange with two trading pairs (LCX / USDC ,LCX / ETH)
LCX Referral Program
The LCX also runs a referrals program that rewards customers who bring in or introduce the platform to others. One is required to create an account by signing up as all account holders qualify for the referral program, those referred are to sign up with the referral link of referee usually accessed from the user interface and available for sharing via social media followers and other contacts. For every new user the referee is rewarded with 100 $LCX Token and 50% of the subscription fees in case this new user upgrades to an LCX Pro Account with Terms and conditions being met.
Partners of the LCX
The LCX extended ecosystem consists of technology and business big guns some of which are mentioned as follows Animoca Brands, BioID, Blockchain Research Institute, Chainlink, Elliptic, FinTank, Global Digital Finance (GDF), Icon Foundation, JUN Capital, Ledger, Liquid, LunarCRUSH, Pliance, Regula, Sele Frommelt & Partner, Security Token Alliance (STA), Technopark Liechtenstein, World Economic Forum and ZenGo.
See something wrong?
Report to us.
LCX
Did you find this article interesting?