Molecular Future
Molecular Future (founded 20/12/2017) is an innovative financial investment services company registered as a Comprehensive Digital Asset Investment Services Platform.
MOF is also designed to efficiently fund both new and innovative startups that are using or are currently using blockchain technology services. Molecular Future's professional management team is designed to help all start-ups prepare for cryptocurrency as a norm.[1]
Overview
Molecular Future is one of the cryptocurrencies issued on the Ethereum platform
The birth of encrypted digital assets stems from the 2008 global financial crisis. This created the first digital currency, Bitcoin. From that point on, various cryptocurrencies were developed and put on the market for investors.
Molecular Future (MOF) is an innovative investment services company registered as a comprehensive digital asset investment services platform. MOF projects are funded, among others, by Molecular Group, HBCC, China Fortunes, and others[2]
The Molecular Future platform features digital currency management, crowdfunding, mortgage trading products, and more. The goal of MolecularFuture is to provide users with blockchain-related investment products, media information, institutional market trading systems, community service systems, and project archives.
MOF continues to provide users with amazing investment products, relevant media information, project files, agency-level business software, a decentralized incubation application ecosystem, and community service systems, enabling both the use and application of digital assets.
Molecular Future is backed by internationally recognized and licensed financial professionals, early investors in the digital industry, internationally recognized Venture capital firms, and other established and recognized startups.[3]
Features of MOF
Removal of broker : Another important feature of MOF is the removal of intermediaries. This helps reduce friction and costs and leads to unparalleled efficiency in the cryptocurrency part compared to the centralized method.
Multiple signatures and cold storage wallet : The blockchain technology used for MOF makes cryptocurrencies more unique. As such, the wallet requires the signatures of the parties in the wallet before they can fully execute a transaction that sends or stores digital assets offline. This helps address and avoid threats.
Transparency: One of the great things about MOF cryptocurrencies is that they are very transparent. This allows each individual to know the exact balance, fees, withdrawals, deposits, payments, and overall transaction history. This will make it easier for you to account for the fund and know when individuals will be earning or losing.
Evidence of hacking and embezzlement: The blockchain technology used to create MOF makes it more resistant to hacking. No hacker can break through this technology, so no one can tamper with your digital assets. Compared to other cryptocurrencies, the Blockchain Service Network is encrypted and secure.
Inspire users: It uses its own token called the Molecular Future Token (MOT). With this token, each user will be provided with an incentive and investors will be able to benefit from the CTD offered on this platform.
This will allow fund managers to cryptographically list their investments on the platform and allow investors to invest in such funds. Fund managers can pay the fees incurred on this platform.
Using CTD: Molecular Future uses crypto token distribution. This gives investors access to several cryptocurrency projects through crowdfunding methods. Using CTD has also helped eliminate third parties in the business.[4]
MOF Team
Jason Tso – Chief executive officer
Golden Yu – Chief information officer
Jacky Chan – Chief Operating Officer
Kennese Chan – Chief Financial Officer
John Ho – Technical Advisor
Steve Lau – Advisor
Cao Yin – Founding partner/ Chief Strategy Officer
Dr. Hou Town – Financial Advisor
Ryan Xu – Advisor[5]
MOF Token
The token of the molecular future is MOF. This token allows users to invest in digital assets. MOF makes it easy to execute transactions, pay for services, and invest in digital assets.
Molecular Future tokens are designed to help users make better investment decisions. This will give users easy access to the digital asset industry.[6]
MOF Investors
Molecular Future is a one-stop digital asset investment service platform jointly invested by Molecular Group, CHINA FORTUNE (00110.HK), Eagle Fund, HBCC Investment, XBTING Foundation, HCASH Foundation, and Collinstar Capital.
Social Media
Molecular Future is on various social media platforms like Facebook[7] and Twitter.[8]
See something wrong?
Report to us.
Molecular Future
Did you find this article interesting?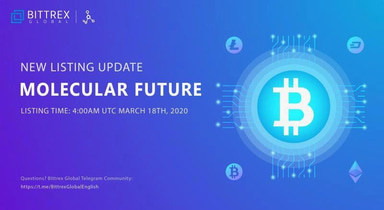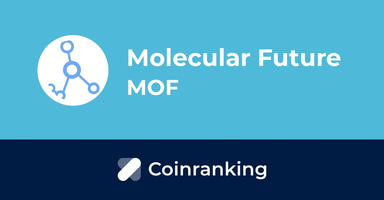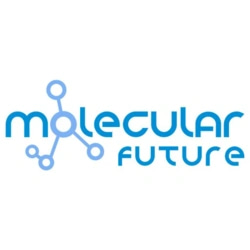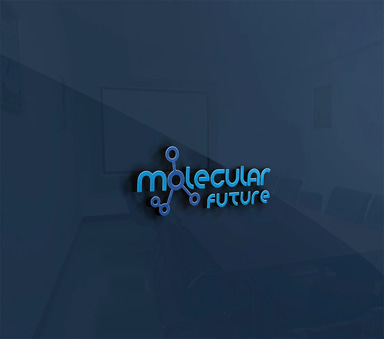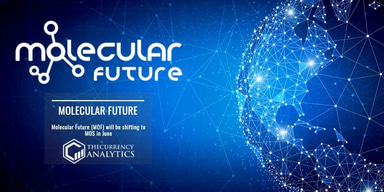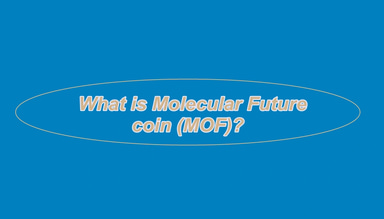 REFERENCES
[1]
Molecular Future on Coingecko
Aug 23, 2022
[2]
New Coin Listing: Molecular Future
Aug 23, 2022
[3]
Molecular Future Website
Aug 23, 2022
[4]
Coinlore | Molecular Future
Aug 23, 2022
[5]
What Is Molecular Future Cryptocurrency and MOF Token?
Aug 23, 2022
[6]
Cryptoslate | Molecular Future
Aug 23, 2022
[8]
Molecular Future on Twitter
Aug 23, 2022