Nexus Mutual
Nexus Mutual (launched 2019) is a Decentralized insurance protocol built on Ethereum. The company offers users insurance for smart contracts against hacks, also known as covers.[6]
In February 2021, Nexus Mutual raised more than $2.7 million for its foundation treasury, the not-for-profit umbrella organization charged with selling NXM tokens to fund the core development of the protocol. The contribution was led by Collider Ventures. [1]
Overview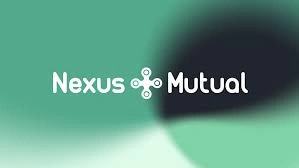 Nexus Mutual ( NXM ) uses a risk-sharing pool to allow anyone to purchase an insurance cover or contribute capital to the pool for future rewards. Members can contribute Ether (ETH) into the pool in return for NXM, the protocol's native token. 
[2]
Nexus announced it would provide insurance not only for Decentralized Exchange (DEX), but also for well-established
cryptocurrency
exchanges such as 
Coinbase
, 
Binance
, 
Kraken
, and 
Gemini
 in January 2021. The centralized exchange cover from Nexus pays a claim if an exchange gets hacked and the user loses more than 10% of their funds, or if withdrawals are halted for more than 90 days. 
[3]
NXM Token
The NXM token represents the membership rights of its holders along with the ability to participate in the ecosystem through claims assessment, risk assessment, and governance. The token model leverages a bonding curve (or a continuous token model) to determine the price of NXM driven by two main factors - how much capital mutual has and how much capital the mutual needs to meet all claims within a certain probability. [4]
A bonding curve allows tokens to be purchased at any time at variable prices based on the amount of capital is locked in the mutual and how much of the capital is needed to payout the covers within the system. Members are also entitled to a share of any capital held in excess of what's necessary to pay potential claims. In other words, the more capital in the mutual, the higher the price of NXM. This is important to note as Nexus Mutual did not conduct a traditional ICO nor are they planning to list on secondary exchanges. [5]
Nexus Community Fund
In December 2020, Nexus Mutual conducted a community vote asking whether the fund should be established by minting new NXM tokens, thus inflating the supply. The community was in favor of the proposal. Initially, the proposal intended to mint 100,000 NXM. Instead, the community decided on a budget of 250,000 NXM with a small majority.
The fund's multisig stewards can spend up to 250,000 NXM as they see fit, for example on additional staking rewards, grants for outstanding community contributions or project development, or marketing expenses.[7]
The first steward of the multisig wallet controlling the community fund will be Roxana Danila (CTO at Nexus Mutual). The other council members will include Nexus Mutual's investors and community members.
Funding
In February 2021, Nexus Mutual received a $2.7 million tranche to its foundation treasury, the not-for-profit umbrella organization charged with selling NXM tokens to fund the core development of the protocol. The contribution was led by Collider Ventures with participation from Nick Tomaino's 1confirmation, Blockchain Capital, VersionOne, Dialectic, 1kx, and several angel investors.
As of February 16, 2021, Nexus Mutual has sold over $872M in active covers and paid $14.5M in premiums to its members.
The Nexus foundation previously raised $1.4 million from an NXM token issuance in 2018. When the early token sales took place, NXM was acquired by investors at around $2 per token.
Team
Hugh Karp - Founder and Board Member
Ricky Tan - Business Development
Roxana Danila - Engineering
Anatol Prisacaru - Engineering
Dragos Horodnic - Engineering
Dan Octavian - Engineering
Kayleigh Petrie - Marketing, Communications and Engagement
Advisors
Hugh Karp - Founder, Nexus Mutual
Reinis Melbardis - Insurance Expert
Graeme Thurgood - Mutual Expert
Roxana Danila - Technical Expert
Nick Munoz-McDonald - Security Expert
Steve Barker - Founder and CEO, SwapForex
Evan van Ness - Founder of WeekInEthereum.com
Partners
Solidified
Incentivai
London Crypto Services
GovBlocks
See something wrong?
Report to us.
Nexus Mutual
Did you find this article interesting?