Roham Gharegozlou
Roham Gharegozlou is the CEO and a co-founder of Dapper Labs, the blockchain entertainment company behind NFT project, CryptoKitties. He also has founded an award winning venture studio called Axiom Zen, which were the roots to Dapper Labs. [2]
Early Life
Roham Gharegozlou was born in Tehran, Iran and relocated to Dubai with his family when he was six years old. He was in Dubai then moved to Paris and Canada for most of his childhood before settling in California where he enrolled in Stanford University. At the young age of 11, Gharegozlou created his first online venture, a website that shared details about raising dogs - as he had one at the time - and contained affiliated links to Amazon.com, which was relatively unknown at the time. He then went on to create other websites for cats, birds, as well as information cities for Dubai, Iran, and Paris. [1]

Education
In 2004 he enrolled into Stanford University where he obtained a bachelor's degree in Economics by 2008 and a master's degree in Biological Sciences by 2009. Gharegozlou is fluent in English, French, and Farsi, and can hold conversations in Italian and Spanish. [3]
During his time in Stanford University, he worked as a IT Assistant in the Office of Research Administration at his university from October 2006 to October 2007. During his master's degree, he was a Research Assistant from August 2008 to December 2009. [3]
Career
In March 2010, Roham begun his career as a Venture Associate for Newbury Ventures, a venture capital company that focuses on investments in information and communication technology, digital media and e-commerce, enterprise software, and healthcare. During his time at Newbury Ventures, Roham started backing early-stage, values-driven startups led by talented founding teams, since January 2011. [4][5]
From January 2012 to January 2013, Roham was a partner at Rising Tide Fund, another venture capital firm but one that specializes in markets such as mobile, financial services, healthcare, e-commerce, and consumer web.
From there he first stepped foot in the gaming industry in January 2013, when he became an advisor at Fuel Powered, a San Francisco-based company that specializes in developing multiplayer gaming platforms. Roham's expertise in the gaming industry and his business acumen were instrumental in helping Fuel Powered raise $3.5 million for the expansion of its mobile multiplayer platform. Fuel Powered was acquired by Hong Kong-based Animoca Brands in 2017.
Axiom Zen
In January 2013, he also co-founded Axiom Zen, an award-winning venture studio that specializes in developing mainstream applications of new platforms and emerging technologies, including blockchain and artificial intelligence (AI). Under Roham's leadership, Axiom Zen developed products that have touched over 200 million consumers and are used by some of the world's leading organizations. Some of the notable successes of the company include CryptoKitties, the first mainstream application of blockchain technology outside of cryptocurrency, and ZenHub, the world's leading collaboration solution for technical teams. From Axion Zen, Roham was able to create another company called Dapper Labs.

Dapper Labs
In March 2018, Roham co-founded Dapper Labs, a blockchain company best known for their CryptoKitties NFT project. He has been working as the CEO of Dapper Labs since the launch of the company and have released their own blockchain, Flow and many other NFT projects
Before founding Dapper Labs, Roham was already working on CryptoKitties which became the face of Dapper Labs at the very beginning of its launch. The surge in popularity that CryptoKitties had after their launch in November 2017, congested the whole Ethereum network, which became a significant concern for Ethereum users. This problem gave Roham and the Dapper Labs team to create their own blockchain as an alternative to Ethereum, and they released Flow. Since the launch of Flow, Dapper Labs have released multiple NFT projects on the Flow blockchain such as NBA Top Shot, NFL All Day and UFC Strike. [6][7]

His work with CryptoKitties and Dapper Labs over the few years has led him to become of the most prominent figures in the web3 space, with Roham making it on the Coindesk Most Influential in 2021 and also placing 89th on The Cointelegraph Top 100 in 2022. [8][9]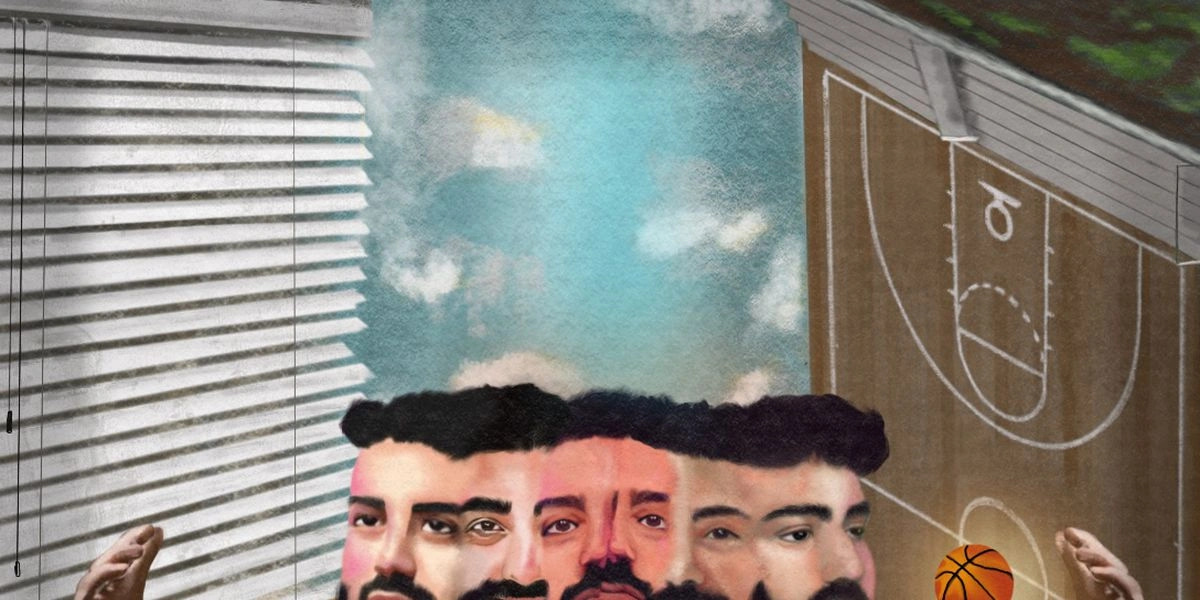 Controversy
The controversy involving Roham Gharegozlou centers around allegations of bullying and lavish spending, which former employees claim has contributed to high employee cutoffs. After he was seen hosting a luxury yacht party featuring world-renowned DJ, Diplo in May 2022, he faced a lot of criticism and rumors started spreading about his reckless spending despite the state of Dapper Labs. In November 2022, Dapper Labs laid off 22% of its staff and another 20% were fired in February 2023, which drew eyes to the company and its leadership team. On top of his lavish spending, ex-employees have stated that his way of treating them in the workplace with constant "bullying" and "public shaming" was totally unreasonable. The number of accusations of his behavior only increased as Dapper Labs faced a lawsuit for securities regulation violations, which could have had industry-wide implications for the NFT space if successful. [10][11][12][13][14]
"We are restructuring the Dapper Labs organization to improve our focus and efficiency, strengthening our position in the market and better serving our communities. As part of this restructure, we made the difficult decision to part ways with 20% of full time employees"
"Our goal is to grow our communities sustainably, prioritizing the health and authenticity of each product."
See something wrong?
Report to us.
Roham Gharegozlou
Did you find this article interesting?