Wojak 2.69
Wojak 2.69 is an ERC-20 memecoin, drawing inspiration from the popular Wojak meme and Wojak Token. The coin was created by the official community administrators associated with the well-established Wojak coin. Its launch took place in July 2023, accompanied by a Total Supply of 6.9 billion Tokens.[1][2]
On July 21st, the Wojak 2.69 Admin conducted an AMA session on Twitter with the renowned crypto influencer, Crypto__Diva. The purpose of this engaging event was to discuss and shed light on the exciting upcoming project.[6]

Overview
Wojak 2.69 originated in the Wojak Token Admin Channel, where three visionary founders conceived the idea of creating a fresh ecosystem that would foster a vibrant and improved community. Their mission was to develop utilities that truly benefit the Wojak community and make it even cooler. Drawing inspiration from the enigmatic origins of Bitcoin's creator, Satoshi, Wojak 2.69 also pays homage to the Wojak or Feels Guy meme, which emerged in 2009, coincidentally the same year as Bitcoin's inception.[5]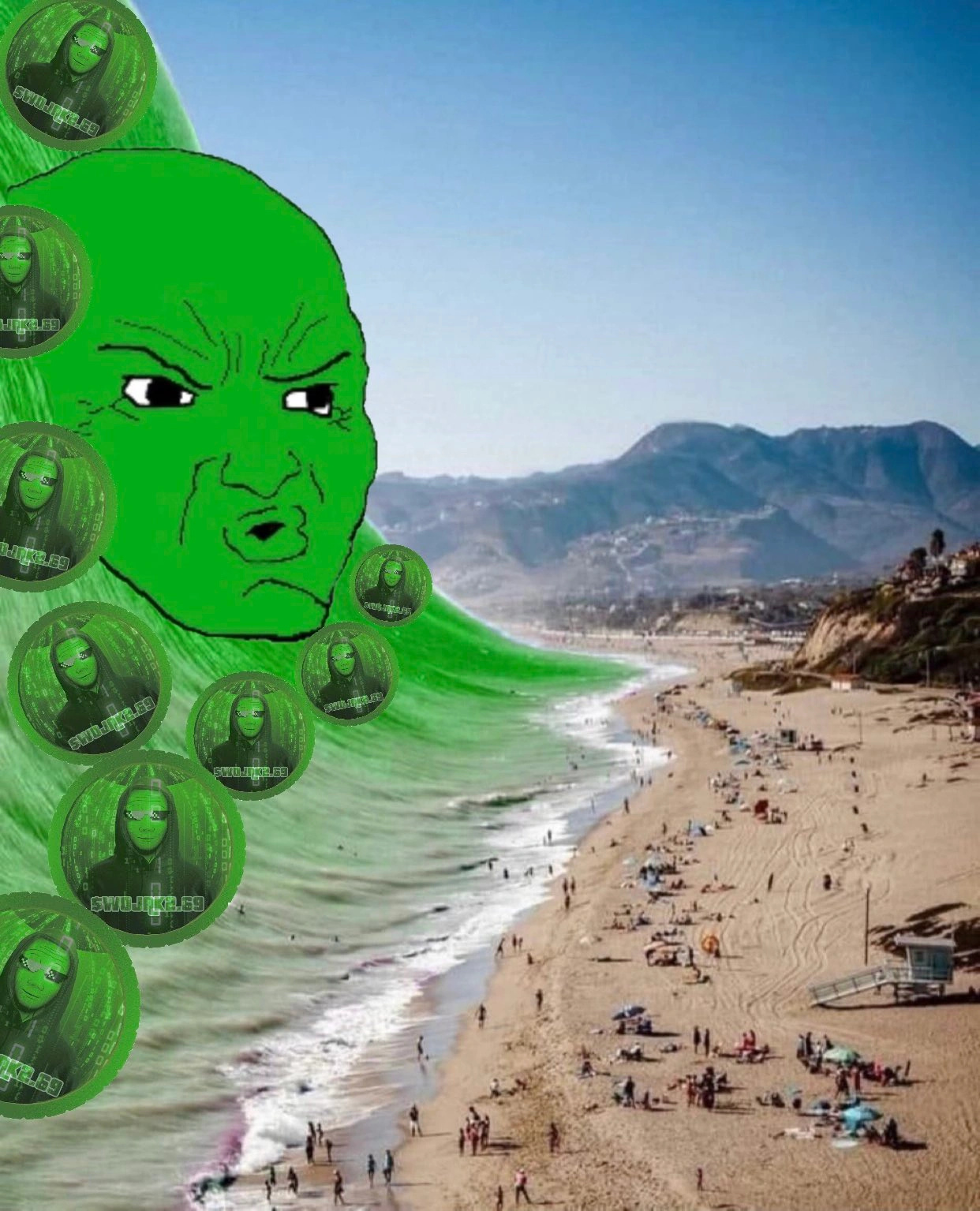 The Wojak meme, a poignant MS Paint illustration of a bald man with a sad expression, is often used as a reaction image to convey emotions like melancholy, regret, or loneliness. The founders of Wojak 2.69 proudly embrace their admiration for Wojak, a character whose true identity remains shrouded in mystery.
[1]
Built upon four foundational pillars - Trust, Transparency, Dedication, and benefiting the Wojak Army and Wojak coin itself - Wojak 2.69's creators term these principles the "4 factors of success." They consider their coin primarily for entertainment purposes, and it's essential to recognize that the founders, who are part of the Wojak token community admins, initiated this project separately from the official Wojak Coin endeavor. The original core team is not involved in the launch. Nonetheless, the ultimate goal of Wojak 2.69 is to support and enhance the original Wojak Coin project.
Tokenomics
Wojak 2.69 has a total supply of 6.9 billion tokens. According to the team, 2% of the supply was allocated for the team wherein each of the three founders received a fair share of 2% tokens each. Additionally, the token implements a 1% tax on all transactions, which serves to support the ecosystem and various initiatives.
The tax allocation is divided into three equal parts. Having, 33.3% of the tax funds are directed towards buyback and burn. Another 33.3% of the tax funds are dedicated to marketing efforts, aimed at promoting widespread adoption and awareness of Wojak 2.69. This marketing allocation plays a vital role in growing the community and enhancing the overall visibility of the project. Lastly, the remaining 33.3% of the tax funds are contributed to the official Wojak treasury, (Wojak Token) earmarked for community-driven initiatives and developments in alignment with the ecosystem's goals.
Furthermore, to facilitate future centralized exchange listings and marketing activities, a reserve of 6.9% of the total supply has been set aside. These reserved tokens will be strategically employed to ensure the token's availability on prominent exchanges and to extend its reach through targeted marketing campaigns. The tax funds and the CEX and Marketing Reserve will be held in a multi-signature (multi-sig) wallet, where decisions regarding their usage require approval from multiple designated individuals, bolstering security and transparency.
In terms of security, Wojak 2.69 contract's ownership has been renounced, granting community governance and ensuring decentralization. Additionally, all liquidity for the token has been locked until the year 2069, effectively safeguarding against liquidity manipulation and providing confidence to holders and potential investors. This locked liquidity serves to stabilize the token and minimize the risk of price manipulation, further bolstering the integrity of Wojak 2.69 ecosystem.
How to buy Wojak 2.69
1. Create a Wallet
Download Metamask or your wallet of choice from the app store or google play store for free. Desktop users can download the google chrome extension by going to metamask.io or the chrome extensions store.
2. Get Some ETH
Either have ETH in your wallet to switch to $Wojak2.69, or if you don't have any ETH, you can buy directly on Metamask, transfer from another wallet, or buy on any exchange and send it to your wallet.
3. Go to Uniswap.
Connect to Uniswap, or DEX of your choice.
Go to app.uniswap.org in google chrome or on the browser inside your Metamask app. Connect your wallet. Paste the $Wojak2.69 token address into Uniswap select $Wojak2.69 and confirm. When Metamask prompts you for a wallet signature, sign.
4. Switch ETH for $WOJAK2.69
Remember taxes are low so adjust your slippage accordingly.
Team Members
See something wrong?
Report to us.
Wojak 2.69
Did you find this article interesting?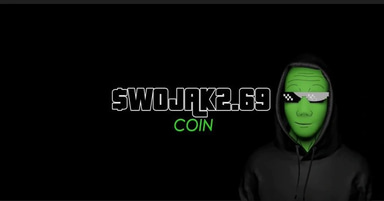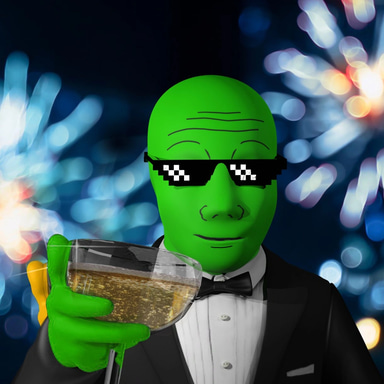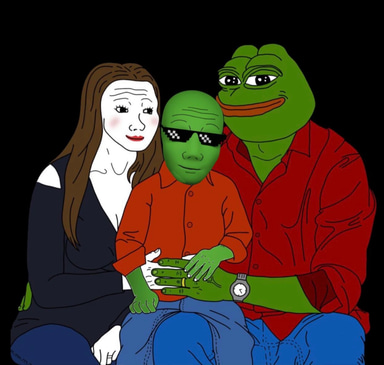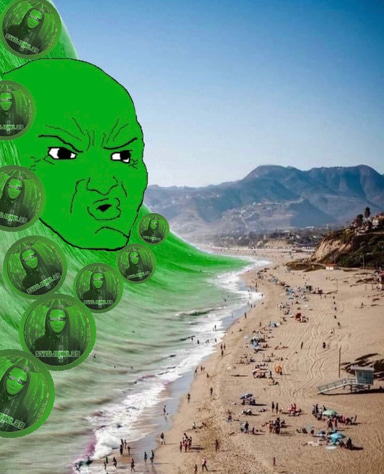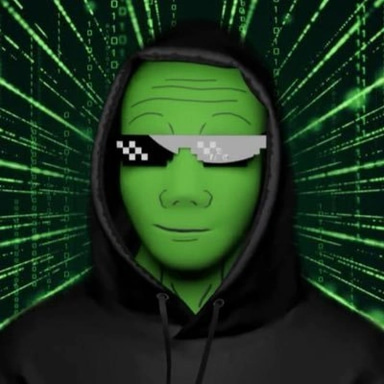 REFERENCES
[3]
Telegram Link
Jul 21, 2023