Austin Campbell
Austin Campbell is a consultant, professor, and writer specializing in stablecoins, DeFi, payments, and regulation in the blockchain space. He is a Managing Partner at Zero Knowledge Consulting, a Partner at Lunaria Group, and an Adjunct Professor at Columbia Business School. Campbell was previously the Head of Portfolio Management at Paxos. Prior to getting involved in cryptocurrency in 2018, he spent two decades trading and structuring financial instruments, such as Stable Value and Bank-Owned Life Insurance Wraps, Catastrophe Bonds, and Mortality Swaps. [1]
Early Life & Education
Campbell completed his MBA in Finance at NYU Stern School of Business in 2010. In 2005, he graduated with a Bachelor of Science degree in Theoretical Mathematics from California State University, Chico. [2]
Career
Zero Knowledge Consulting
Since February 2023, Campbell has been a Managing Partner at Zero Knowledge Consulting, where he provides expert on strategy, business models, and navigating disruptions in the blockchain space, focusing on payments and stablecoin solutions. Zero Knowledge Consulting offers services such as business model transformation, design of stablecoins, risk management, real word assets, crypto and traditional payments, and education in the sphere of blockchain. [2][3]
Lunaria Group
Starting from March 2023, he has been a Partner at Lunaria Group, a business consulting and advisory firm offering services related to operations, risk management, treasury, legal, trading, compliance, and finance. The team includes Marc Baum, partner and founder of the group, who has experience working at international banking organizations including Salomon Brothers, JP Morgan, TD, Seaport Global, IPO.com and, Abra. [2][4][5]
Columbia Business School
Austin Campbell has been an adjunct professor at Columbia Business School in the Finance Division, where he co-teaches Blockchain Markets Infrastructure. [6]
Paxos
Campbell started his tenure at Paxos as Director of Growth, Cash, and DeFi Partnerships. Afterwards, he served as the Chief Risk Officer for Paxos National Trust during the licensing stage, participating in the establishment and supervision of the initial risk framework. As the Head of Portfolio Management for over $22 billion of stablecoin reserves, he oversaw a diverse range of cash instruments, engaged in regulatory outreach, ensured transparency and reporting, developed strategies, managed partner relationships, and prioritized public transparency. [2]
Citi
As Head of Stable Value Products and Insurance Linked Solutions and Digital Assets for Rates at Citi, Campbell had a role in managing the interface between traditional finance markets and cryptocurrency markets. He was responsible for deploying funding, ensuring NAV stability, and implementing liquidity solutions that bridged the two markets. Additionally, they specialized in traditional Stable Value products within 401k, 529, and related markets. [2]
Stone Ridge Asset Management
From July 2018 to July 2020, Campbell served as a Portfolio Manager at Stone Ridge Asset Management. In this role, he held responsibility for managing and structuring multiple 40-act and private funds, focusing on a variety of insurance-linked securities and fixed-income instruments. His primary areas of focus included catastrophe bonds, quota shares, and other property-catastrophe instruments.[2]
Campbell engaged in trades involving excess mortality and other health-related risks. He assessed and managed the risks associated with these trades, striving to achieve suitable risk exposure and potential returns. Furthermore, he contributed to the implementation of longevity pooling and retirement solutions, cash management across various funds, and funding and lending structures for non-traditional assets, including Bitcoin and catastrophe bonds. [2]
JP Morgan Chase
He started his position at JP Morgan Chase as a Summer Associate in Credit Trading. Afterwards, he held the position of Executive Director, where he had a role in rates trading, specifically focusing on insurance-linked products within the fixed income division. He was responsible for overseeing and managing the insurance-linked trading desk, which covered a range of products including traditional Stable Value, BOLI (Bank-Owned Life Insurance), catastrophe bonds, and other insurance-linked instruments. [2]
John B Collins Associates
During his tenure at John B Collins Associates from August 2006 to July 2008, Campbell held the position of Senior Catastrophe Risk Analyst. In this role, he participated in structuring, advising on, and pricing reinsurance coverage for natural catastrophes such as hurricanes and earthquakes, as well as exotic perils like terrorism. [2]
Benfield
As a Catastrophe Risk Analyst at Benfield, Campbell specialized in assessing and managing catastrophe risk. His role involved evaluating and analyzing reinsurance strategies and insurance-linked securities. [2]
California State University, Chico
From September 2004 to June 2005, Campbell served as a Mathematics Research Associate at California State University, Chico. [2]
Flywheel Interview
Austin Campbell was interviewed on the 54th episode of Flywheel, where he shared his definition of a stablecoin, his experience in Paxos, the collapse of SVP, and stablecoin bills, among other topics. [7]

See something wrong?
Report to us.
Austin Campbell
Did you find this article interesting?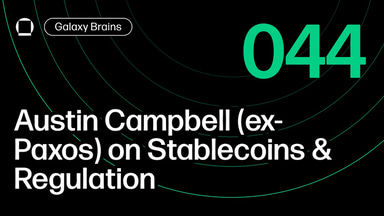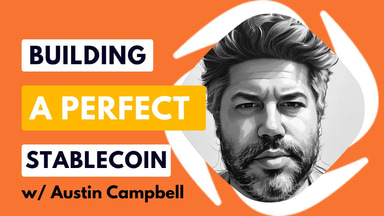 REFERENCES
[1]
Official Website
May 30, 2023
[3]
Zero Knowledge Consulting
Jun 14, 2023
[4]
LinkedIn - Lunaria
Jun 14, 2023
[5]
Lunaria Group Team
Jun 14, 2023
[6]
Columbia University Directory
Jun 14, 2023
[7]
Flywheel DeFi
Jun 14, 2023