Binance NFT
Binance NFT is a Non-Fungible Token (NFT) marketplace that was launched on June 24, 2021, by Binance. The marketplace is aimed at creators and traders of collectibles in visual arts, music, games, sports, and more.[1]

Overview
Binance NFT launched in June 2021. Binance NFT shares the same account system as Binance, allowing users to access the marketplace alongside other ecosystem offerings.  The marketplace runs on the BNB Chain mainly, with the Ethereum network also supported[4][5].
Binance NFT debuted with two main venues: a "Premium Event" category for the most sought-after collaborations and a "Trading Market" that allowed everyday users to easily create Non-Fungible Tokens (NFTs) at a minimal cost. For curated "Premium Event" collections, artists receive 90% of profits from sales setting a new benchmark for NFT rewards. Users can also deposit their NFTs to the "Trading Market" and choose to list them for sale or for auction, at a minimal cost. Binance charges a nominal 1% processing fee - and creators or depositors receive a 1% royalty payment for all subsequent trades.
Helen Hai, Head of Binance NFT, said:
"Our aim is to provide the largest NFT trading platform in the world with the best minting, buying and exchanging experience, by leveraging the fastest and cheapest solutions powered by Binance blockchain infrastructure and community."
With the launch, Binance joined Crypto.com among crypto exchanges with an NFT marketplace.[4]
Genesis Auction
Binance NFT launched on June 24, 2021, with a premium auction that featured NFTs of two artworks by Andy Warhol and Salvador Dalí. The auction, titled "Genesis," featured an NFT of Andy Warhol's "Three Self-Portraits," as well as a newly digitized NFT of Salvador Dali's "Divine Comedy: rebeget." The new design spots the Bitcoin (BTC) symbol, the Binance logo, and Changpeng Zhao's signature. The winner of Andy's painting also received its physical contemporary – the physical painting – which was shipped by Apenft."
The auction also featured the first-ever Binance NFT "Mystery Box," a new way for users to access special NFTs. Each box is guaranteed to contain one NFT, and its contents can vary in rarity. The first Mystery Box collection featured 16 "tokidoki" characters, toys from the Japanese-inspired lifestyle brand created in 2006 by Italian artist Simone Legno. The auction is a part of Binance's recently announced "100 Creators" program which features 100 artists handpicked by the exchange to spearhead the launch of the NFT marketplace. Only these selected creators were able to sell their artworks in the first week following the marketplace launch.
In total, there were 16 iconic tokidoki designs for the Binance NFT Mystery Boxes. This included 3 exclusive Binance branded characters obtainable only as part of the "tokidoki X Binance NFT All Stars Mystery Box Series 1". This Mystery Box collection was made available for purchase on the Binance NFT marketplace through NFKings productions. Interested collectors could begin making purchases of "tokidoki X Binance NFT All Stars Mystery Box Series 1" from 12 PM (UTC+8) on the launch day, June 24th.
The first tokidoki X Binance NFT series features the Black Binance Salaryman, available in limited pieces. Users who collect 15 different tokidoki NFTs stand to receive a Golden Binance Dragon Unicorno, and only 10 random users were airdropped.
Featured Artists
On May 27, 2021, the Binance team announced the first slate of creators whose work was available at the launch of Binance NFT: two-time Brit Awards winner Lewis Capaldi, visual artist Trevor Jones, ESports team eStarPro and top professional football stars Michael Owen and Alphonso Davies are all among the first names revealed[6].
The NFT collection by Lewis Capaldi was made available through Bondly Finance on Binance NFT, while Michael Owen's NFT collection was made available through TopGoal and eStarPro Esports club NFTs exclusively through NFKings Productions. In a press release on June 1, 2021, Binance announced an NFT drop from Misha Most, a noted street artist who currently holds the world record for the largest wall mural.[7]
100 Creators Program
To spotlight local talent from around the world, Binance handpicked 100 artists who were able to sell their NFT artworks during the launch of the exchange's upcoming NFT marketplace. The content from the "100 Creators" program, as part of the "Trading Market", debuted alongside the previously announced "Premium Event" category, which includes high-profile names and brands.
Helen Hai, Head of Binance NFT, noted:
"The 100 Creators campaign was created to empower innovative but regional creators and introduce them to NFT collectors and enthusiasts around the world. We are very excited to work with these creators and hope to bring them to the mainstream of the industry." [6]
Here is the full list of artists, celebrities, and creators participating in the '100 Creators' campaign (in alphabetical order):
Aimi Sekiguchi (Via Miss Bitcoin Curator), Ali Young, Artcrypted, Atlético Mineiro, backtopoints, Bianca Beers, BibisBeautyPalace, BitBlaze, Bitcoinaldia, Blizzart, Çağatay, Cássio Gusson (Picasso / Os Gêmeos), Cigar NFT, Dangiuz, Demas Rusli, DotDots (Jonny Element), Dough-Boy, ECHO Beatbox, Eddie Betts, Eljaboom, Ema Stokholma, Emanuele Dascanio, Emre, Falz, FC Dynamo Kyiv, FMT Jetlag, Gep and Josh of Autotelic, Giovanni Motta, GreyScaleGorila, Guè Pequeno, Hamza Kırbaş, HUR, IOYOI, James Newbury, Joe Bennett, John Aloisi, Johnny Gloom, Julienco, Julius Reichel, Krzysztof Gonciarz, Kelvin Okafor, Lai H Nguyen, Leonardo Frigo, Leonardo Pereznieto, Lil Bubble, LLND, Luis, Luke Ross, Lushsux, M.I, Maikeul, Marco Melgrati, Marti Wong, Martin Zucchini, Marvin Germo, Mike Deodato, Misha Most, Morgan Charrière, Muart, Nicola Palmieri, O2氧气乐队, Osinachi, Pampili, PariMatch, Paula Klien, Paulo del Valle, Phong Luong, Pokras Lampas, Potap, Mr.Sexman, Prof. Gulten, Q8Three, Rayito, Red Hong Yi, RON., Rouge, Sayonara Boy, SBTG, Sekure D, Sen, Simon Dee, Supla, Tailer Darden, Targz, Ternoa, Tina Karol, Uganda National Museum, Val1, Valentina Loffredo, WePlay, Wian, Youkonejo, Yugnat999, YumYum, Zhuang hong-yi, 丁武, 九城游戏, 大悲宇宙, 好想兔 X 小賤狗, 寶博士 (Dr. dAAAb), 张知微, 張炳煌, 李玟Coco, 炎亚纶, 视觉中国, 閱部客 水丰刀, 陆军.

See something wrong?
Report to us.
Binance NFT
Did you find this article interesting?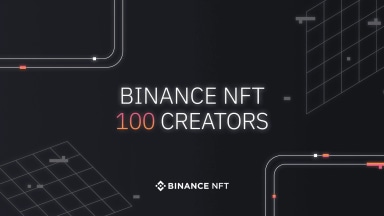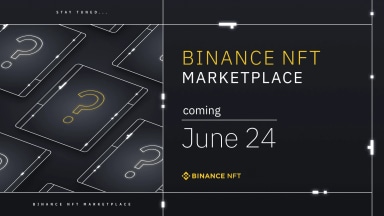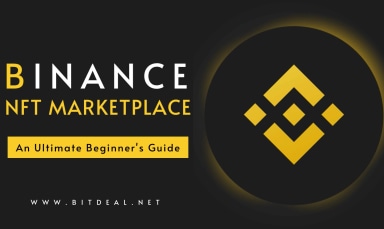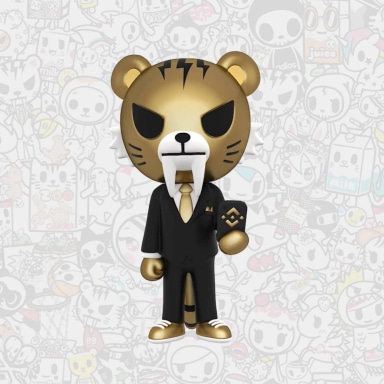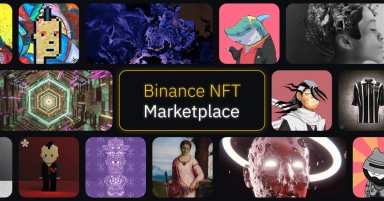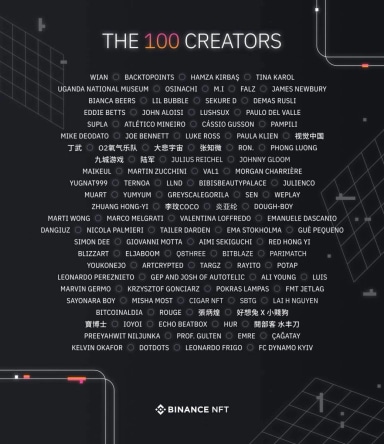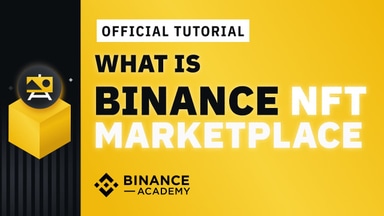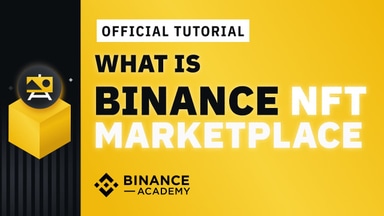 REFERENCES
[1]
Introducing Binance NFT, A Groundbreaking NFT
Jul 28, 2022
[2]
Meet the Artists and Creators Behind the Binance NFT
Jul 28, 2022
[3]
Binance to launch NFT marketplace with sale featuring
Jul 28, 2022
[4]
Binance to Launch NFT Marketplace in June
Jul 28, 2022
[5]
Binance crypto exchange to launch its own NFT platform
Jul 28, 2022
[6]
Binance NFT Marketplace Creators Revealed
Jul 28, 2022
[7]
Binance NFT Marketplace looks to capture market share
Jul 28, 2022