Davinci Coin
Davinci Coin (DAC) Cryptocurrency (founded in 2018 ) is a crypto project of the Davinci foundation that enables users to use a highly efficient, fast, secure, and simplified payment system among nations while also minimizing the complexity of financial and accounting verifications[1]. 
Davinci Foundation
---
Davinci Foundation was initiated to promote non-governmental exchanges between Korea and China through the blockchain technology of Korea. The establishment with the country's economic, cultural, and ICT experts was to provide a civic-level solution to the economic crisis that occurred due to the trade restriction placed between Korea and China in 2016. The foundation proposed a decentralized economic ecosystem constructed with blockchain technology. The Davinci Project, which is a universal platform based on blockchain, has been launched with the strong brand power of the Korean Wave and the possible synergy generated through the Chinese market and advancing technology as the driving force of constructing the ecosystem[2]. 
Features
---
The Davinci Coin protects the rights of digitized assets and aids safe transactions, making it the most reliable asset in the digital age as a bridge connecting the real and virtual worlds. Explained below are the significant features that strengthen the arm of the Davinci Coin:
DAI(Decentralized AI)
Davinci Chain is a truly decentralized Blockchain that is operated using AI. The system is a trust-based Artificial intelligence engine that provides optimized solutions by analyzing the behavior patterns of all participants in the token economy. It provides the best performance by constructing the optimal node network according to the service condition of dApp. Specifically, Decentralized Artificial intelligence has the characteristic of evolving as user data accumulates.
Scalability
The possibility of Optimized transaction management for each service is made available without compromising the performance of the entire chain by actively generating the side-chain through AI.
Stability
Another key feature of the DAC project is its ability to monitor networks with Decentralized Artificial intelligence (DAI) thereby enabling the maintenance of high speed and stable network.
Tokenomics
---
Davinci Coin (DAC) is a cryptocurrency token that is operated on the Ethereum platform. Davinci Coin has a total supply of 8,800,000,000 and a circulating supply of 4,526,901,498.8DAC. DAC is beng lately traded actively on about 4 active markets. In addition, users who hod Davinci Coin are able to support various activities of the Davinci Foundation and are able to utilize diverse services available in the ecosystem[6].
Minting DAC
Davinci Coin is a cryptocurrency that runs without being controlled by a central bank. It is a decentralized crypto coin that is not mineable. For users to obtain DAC implies that the user will need to go through an exchange service. The coin follows the Proof of Work and Proof of Stake (Pow/Pos) consensus.
Buying and Trading DAC
Explained below is a trading pattern acceptable for trading DAC:
Since DAC is an Altcoin, users will have to first buy one of the major cryptocurrencies, usually, either Bitcoin (BTC) or Ethereum (ETH) on an exchange platform using fiat money. Example of exchange platform (Coinbase).
Having acquired either BTC or ETH, users are to transfer whichever cryptocurrency that is acquired (either BTC or ETH) to an Altcoin Exchange that supports tradinf DAC (e.g Bibox, Huobi Golbal)
The user is then required to deposit the cryptocurrency to be traded (either BTC or ETH) on the Altcoin-supporting trading platform.
Consequently, the user can trade either of BTC or ETH for DAC using the right trading pair (DAC/BTC or DAC/ETH).
Finally users are to store the acquired DAC securely in hardware wallets. Examples include- Ledger Nano S, Trezor One White[3]. 
Supported Exchange
Currently, there are about 4 Davinci Coin exchanges where users can buy, sell, and trade Davinci Coin (DAC). Users can buy Davinci Coin with KRW Fiat currency. Davinci Coin can be exchanged with 3 cryptocurrencies which are- BTC, ETH, and USDT. users can also buy Davinci Coin with Tether (cryptocurrency) stablecoin. Some exchange platform that supports the trading of DAC are listed below:
Huobi Global
Bibox
HomiEx
DAC Alliance
The Davinci Coin project is supported by DarkRoom, KPTCC, CAMPTONG ISLAND, idHAIR, AUTOHUB amongst other numerous partners in Asia who are in affinity with the project[5].
See something wrong?
Report to us.
Davinci Coin
Did you find this article interesting?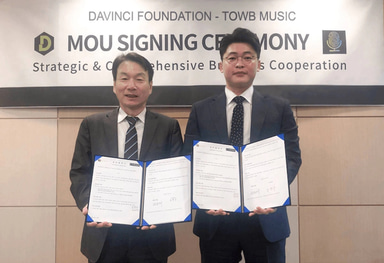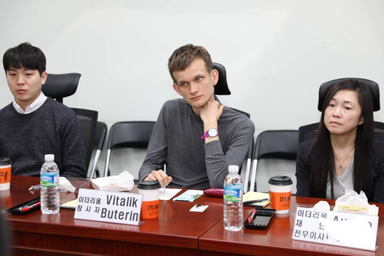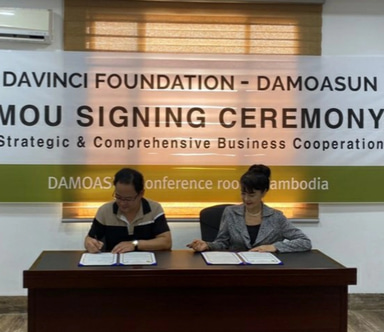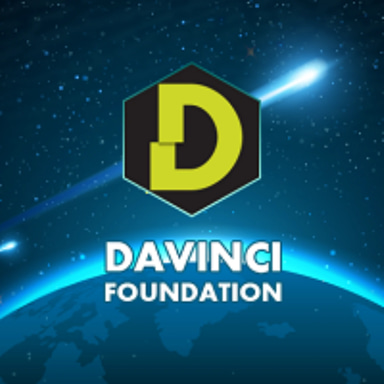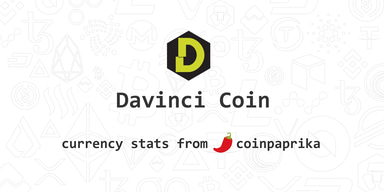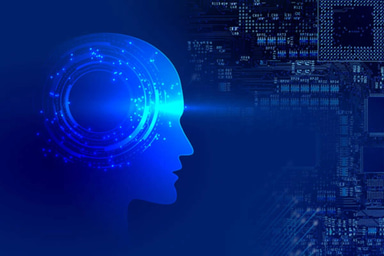 REFERENCES
[1]
Davinci Coin Website
Aug 18, 2022
[2]
Davinci Foundation Project on Twitter
Aug 18, 2022
[3]
How and Where to Buy Davinci Coin (DAC)
Aug 18, 2022
[4]
Davinci Coin (DAC) Exchanges
Aug 18, 2022
[5]
Cryptoslate | Davinci Coin
Aug 18, 2022
[6]
Davinci Coin on Coinmarketcap
Aug 18, 2022