Jaynti Kanani
Jaynti Kanani is an experienced blockchain engineer best known for his role as the co-founder of Polygon.[1] Under Kanani's leadership, Polygon became one of the twenty largest cryptocurrencies in the world. [9]

Early Life & Education
Kanani was born in an Indian city near Ahmedabad. Due to financial difficulties, his father, who worked at a diamond company, had to borrow money to pay for his son's education. At Dharmsinh Desai University, the entrepreneur studied Information Technology and in 2011, he graduated with a Bachelor of Engineering in Information Technology. Kanani began working as soon as he graduated since he recognized his family's dire financial circumstances. His objective was to settle his father's debt for his sister's wedding and his schooling.[2]
His hobbies include watching movies, TV series, and anime.[11]
Career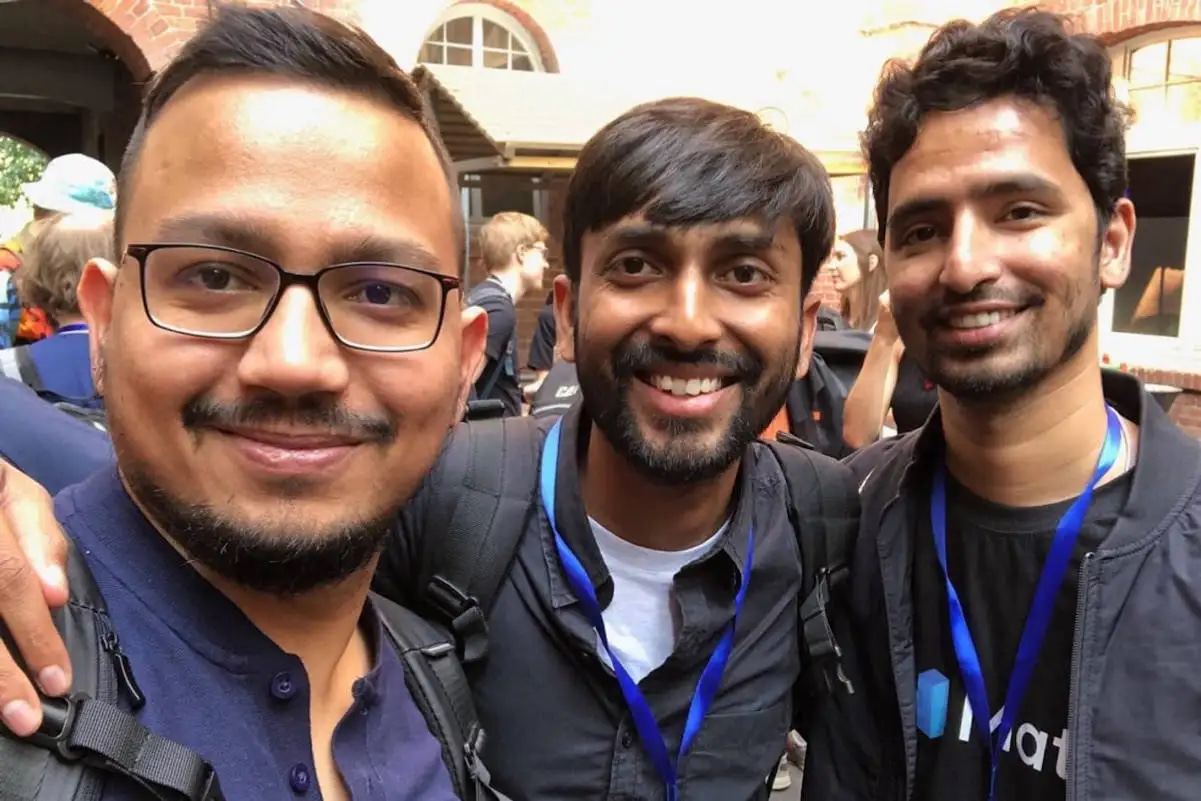 Kanani began his career in 2011 with Persistent Systems as a Senior Software Engineer. He simultaneously worked on a number of side ventures and joined Sumit Maniyar's business, who ultimately founded the Indian finance firm Rupeek. He became a Data Scientist for Housing.com, a real estate startup in India, in December 2014.
[10]
Kanani discovered Bitcoin and the potential it provided while working at Persistent. Kanani sought to create a few apps for a universal payment system, such as the Game of Thrones prediction market. Additionally, he freelanced, earned some money from cryptocurrencies, and in 2017 he co-founded Matic Network (now Polygon).
After working on a side project about microtransations at a time where no global solutions existed, Kanani came across Ethereum. He noticed the need for scalability and started researching to find scaling solutions.[10]
So, Matic network started as a pure research effort back in Nov 2017 when I started looking to find scaling solutions for end-user products. Plasma was an obvious choice. I started contributing prolifically to Plasma, with Matic Network being one of the first implementations of Plasma MVP. Soon we realized that all the proposed plasma implementations had usability as well as scaling issues.
After hearing about his idea, Sandeep Nailwal and Anurag Arjun joined the team, and they started working on it in early 2018.[3][4]
The concept behind Polygon is to provide scaling solutions for the Ethereum network to enable users to participate efficiently and at a lower cost.
Even if you provide a skill but if it fails once in a while or it's not user friendly then there is no point. That's how the core goal of Matic was to kind of creating a very developer friendly scaling solutions for Ethereum.

In May 2021, Mark Cuban, a US-based internet billionaire invested in Matic Network, which has since changed its name to Polygon. The startup's cryptocurrency, MATIC token, also made it into the top 20 cryptocurrencies in the world in terms of market valuation, making its co-founders the first cryptocurrency millionaires in India. [8] As of December 2021, there were over 7,000 decentralized applications or dApps running on Polygon.
Based on the Proof-of-Stake (PoS) consensus, Polygon also has an environmental benefit for Ethereum. PoS mining is regarded as green because it doesn't use a lot of hash power. In the end, the agreement contributes to a 99% reduction in energy use. As a result, consensus-based blockchains continue to be environmentally friendly.
Investments
Janani has made around 27 investments, some of which include Nxyz, Juno, BuidlersTribe, Interality, Crypso, MoHash, NFTPort, Nume Crypto, Liminal, and Plutoverse.[12]
See something wrong?
Report to us.
Jaynti Kanani
Did you find this article interesting?