Vivek Ramaswamy's Views on Cryptocurrency
Vivek Ramaswamy (born on August 9, 1985) is an American entrepreneur in the biotechnology sector and a 2024 Republican presidential candidate. He is the founder and executive chairman of Roivant Sciences[3], a biopharmaceutical company that focuses on developing drugs for unmet medical needs. [1][2]
Vivek Ramaswamy to Accept Bitcoin for Campaign Donations
Republican presidential candidate Vivek Ramaswamy became the second candidate in the 2024 US presidential race after Robert F. Kennedy Jr to announce his acceptance of Bitcoin donations for his campaign during the Bitcoin 2023 conference in Miami which was held on May 20, 2023. [4][5]
Ramaswamy urged supporters to "make the 2024 election a referendum on fiat currency." During his speech, Ramaswamy showcased a QR code that, when scanned, redirects users to a payment gateway offering various donation options, including Bitcoin and satoshis —the smallest denomination of Bitcoin. Eligible US citizens and permanent residents can contribute up to $6,600 to his campaign, and upon donating, they will receive a nonfungible token (NFT) as a token of appreciation. [4][6]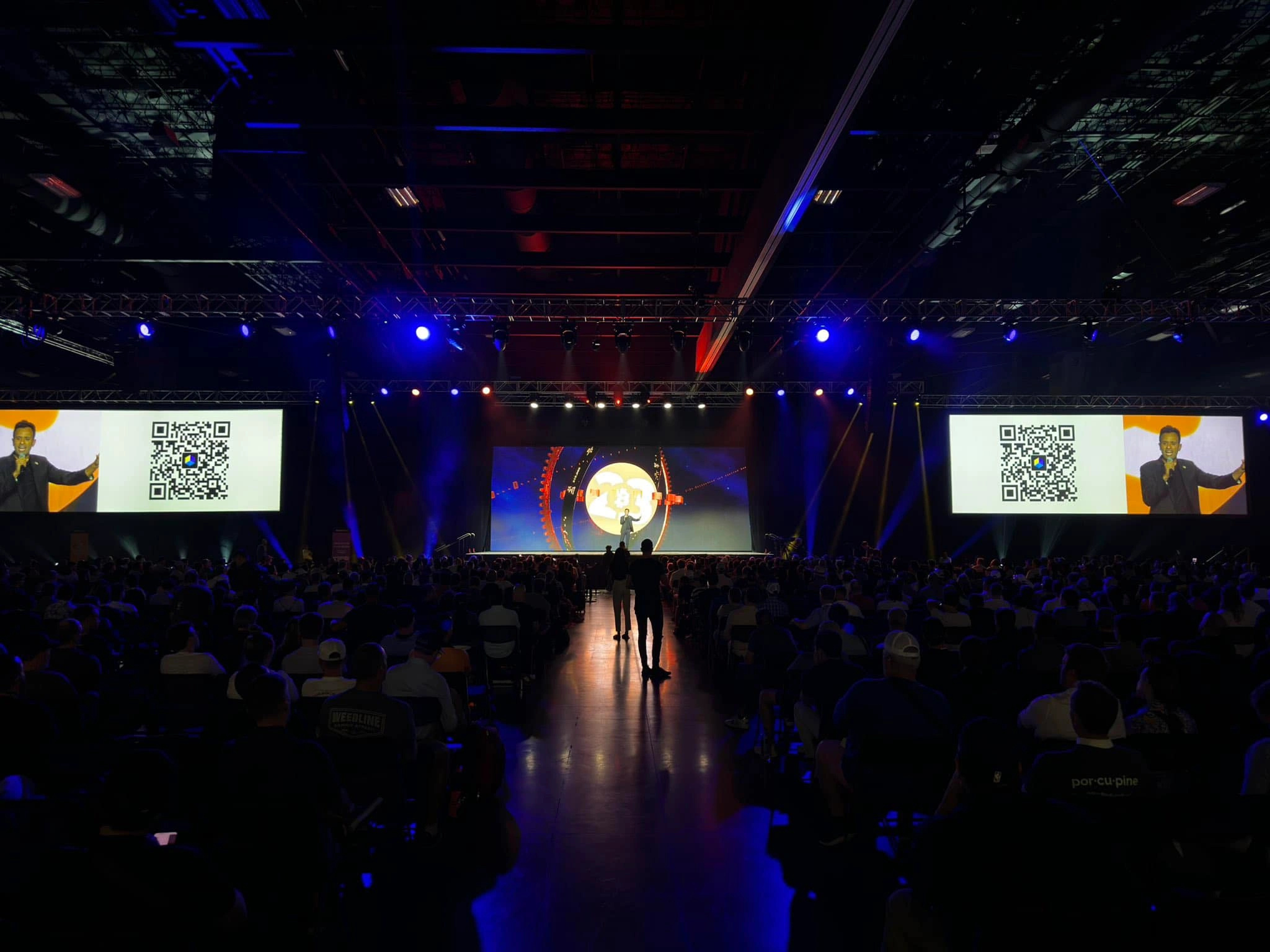 Ramaswamy's Bitcoin Proposal
One of the core principles of Vivek Ramaswamy's proposal is to ensure the freedom to mine Bitcoin in the United States. Ramaswamy opposes Joe Biden's proposal of a 30% tax on electricity used by cryptocurrency mining operations, stating that it is wrong and unfair. [4]
"I think that it's wrong and unfair and is not an appropriate use of federal power" -Ramaswamy told CBS News[7]
Ramaswamy's proposal aims to prevent Bitcoin and similar cryptocurrencies from being treated as securities, allowing them to function as parallel currencies. Ramaswamy believes that this move will stabilize the US dollar as a unit of measurement and restrict the Federal Reserve's mandate to focus solely on currency stabilization. [4]
"The thriving Bitcoin universe should actually better empower me to do what I want to do as the U.S. president, which is to stabilize the U.S. dollar as a unit of measurement and put the Federal Reserve back in its place with that as its single mandate," - Vivek told CBS News[7]
Vivek Ramaswamy argues cryptocurrency can provide an alternative to Americans wary about the strength of the U.S. dollar. 
"The insecurities that the defenders of fiat money have with respect to the rise of Bitcoin is similar to the insecurities that I see amongst public schools and the teachers unions and the administrators of public schools with respect to school choice," Ramaswamy said.
"I will be the opposite of what public schools are to school choice." [7]
See something wrong?
Report to us.
Vivek Ramaswamy's Views on Cryptocurrency
Did you find this article interesting?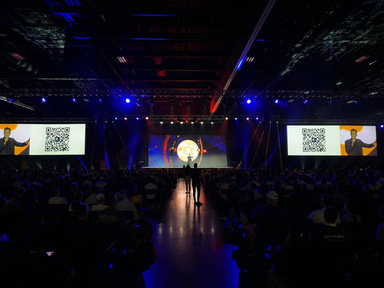 REFERENCES
[1]
Vivek's linkedin
Jun 16, 2023
[3]
roivant sciences
Jun 16, 2023
[4]
hindustantimes - vivek accepts btc for campaign donations
Jun 16, 2023
[5]
cointelegraph - vivek accepts btc
Jun 16, 2023
[6]
vivek;s tweet of btc acceptance
Jun 16, 2023
[7]
dnyuz.com - vivek proposal
Jun 16, 2023