Zagabond
Zagabond is a pseudonymous founder part of the team behind Azuki, a collection of 10,000 anime inspired NFTs. He has participated in other NFT projects under the pseudonym of "Philip", which represented a fictional intern tasked with flipping 10,000 images in Photoshop for the NFT project known as CryptoPhunks. [1][2]
Early Life & Career
Zagabond was born in China and later moved to Germany at the age of 6. A year and a half later, he relocated to the US, residing in both New York and New Jersey during middle school. Eventually, he settled in the Bay Area of California to pursue their interest in technology. [7]
"In each place I moved to, I've always wanted to seek out challenges and push myself – to become the best person I can be."
In an interview, Zagabond said he started his career at Google and Amazon in sales and partnerships and learned about the large scale of the industry.
"And at both companies I quickly realized that I'm a small piece of this huge machine and even if I did a great job – in the grand scheme of things, it doesn't really matter."
This led him to become a part of the founding team for 0x, a P2P trading platform for ERC-20 tokens, one of industry's earliest DeFi protocols. [7]
"Our thesis at 0x was that everything of value in this world will eventually be tokenized on public blockchains and freely traded. It was there where I learned the value of community and how tokens can supercharge a project's growth."
After 4 years at 0x, he was intrigued by NFT projects and the opportunity they provided for people to take ownership in projects, especially in the intersection of digital identity, collectibles, and brand, which motivated him to get involved in the web3 space. [6]
"Web3 really brought this new culture of digital identity, digital community. I wanted to build a brand that resonates with the generation of people born in web3, similar to how 'internet culture' is now just culture. I got the team together to map out this vision of building an anime universe that is both digital and physical."
Projects
CryptoPhunks
CryptoPhunks is a parody project of CryptoPunks and consists of a collection of the same 10,000 NFTs as the original, with the only difference being that they are flipped. Larva Labs, the team behind CryptoPunks, initiated a takedown request under the Digital Millennium Copyright Act, resulting in the collection being temporarily removed and re-listed multiple times on OpenSea. Currently, the collection is available on OpenSea. [5]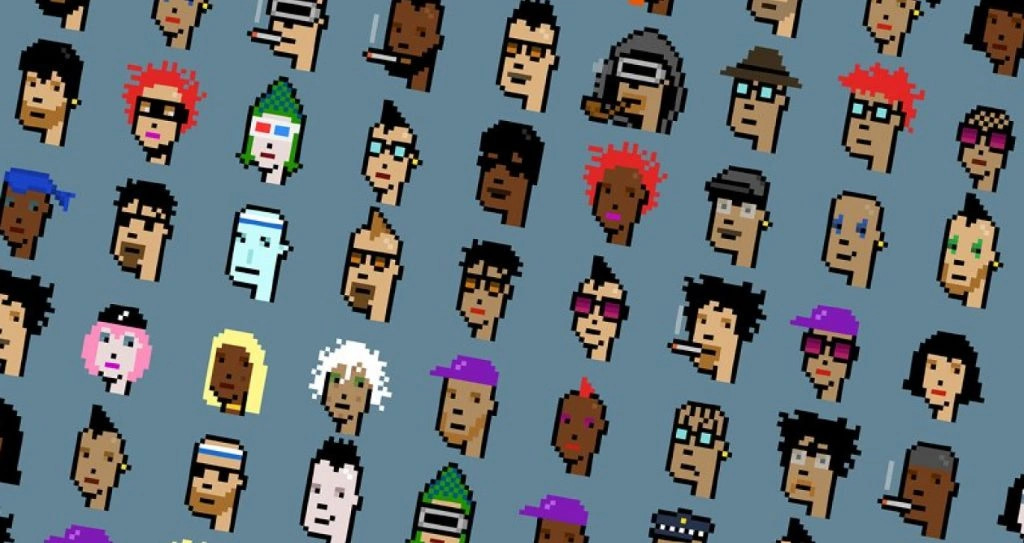 Tendies
Tendies was a generative art collection of chicken tenders, inspired by the meme culture inspired by r/wallstreetbets. It was originally planned to be a collection of 10,000 NFTs, but only 1,458 were minted. The project was terminated after its community stopped gaining traction. [4]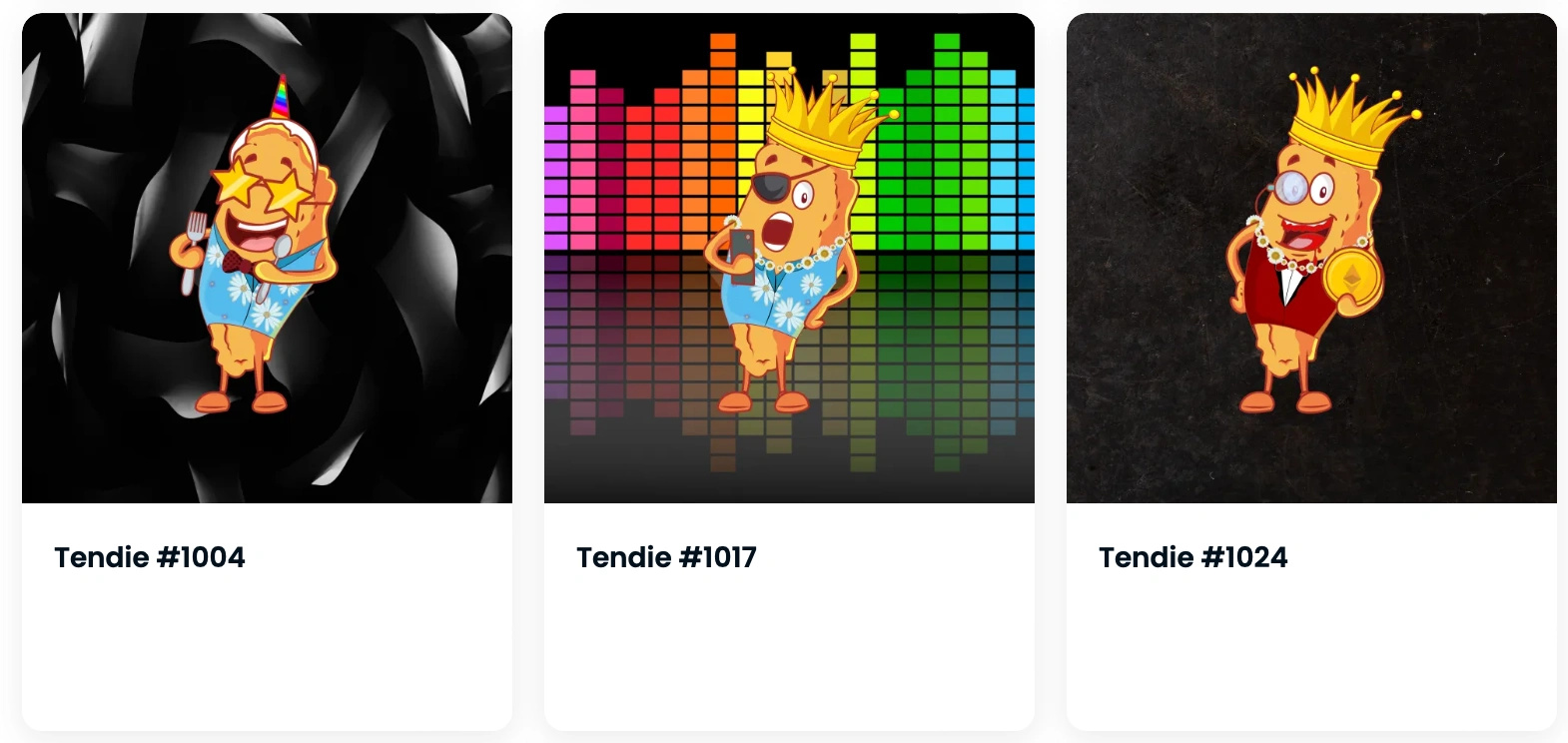 CryptoZunks
CryptoZunks is a derivative of CryptoPunks, except that none of the 10,000 NFTs in the collection have exact duplicates with the original collection. It has extra features such as free claimable pet with re-rollable traits, customizable PFP product, free custom Halloween Zunk builder. The project was abandoned due to the high costs on Ethereum, the blockchain utilized by the project. [2]

Azuki
Azuki is a PFP NFT collection of 10,000 anime-inspired avatars launched in January 2022. It is a generative project, as the NFTs are created by randomly selecting traits.
"The vision is for Azuki to be a blueprint for what a decentralized brand looks like, where the community has ownership in the brand and can actively participate in the success of it," he says. "But I think there's still a lot of experimentation we have to go through."
Through Azuki, Zagabond introduced the concept of Physical Backed Tokens, a special kind of NFT that is digitally transferable only if the owner has the corresponding physical item. He perceives the merge of virtual and tangible involvement as an unavoidable outcome, and strongly believes that, to remain loyal to their goal of creating a decentralized brand, Azuki had to offer not just digital commodities. [9][6]
"We wanted to make something that could really amplify the physical experience; and so that's when we started working on PBT."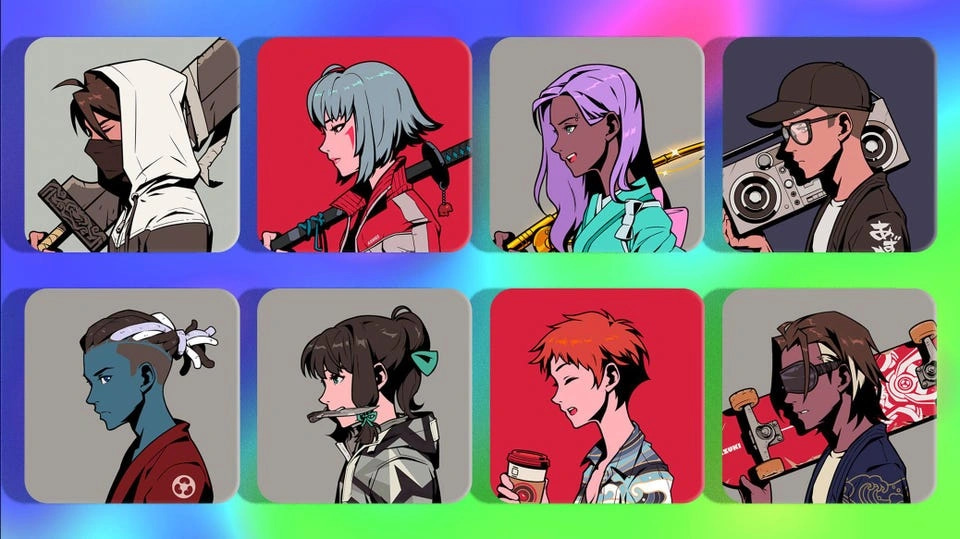 Controversy
Zagabond faced criticism after it was revealed that prior to joining Azuki, he was involved in other NFT projects such as CryptoPhunks, Tendies, and Cryptozunks, which have in common that all of them were abandoned by their founding team. This caused a decline in trust in Azuki and a drop in its price. [1][3]
Members of the NFT community alleged that Zagabond was guilty of rug pull, a malicious act where founders lure in early investors and then abandon the project by either leaving with the funds or selling all of their pre-minted holdings. Zagabond was also accused of executing an NFT wash trade, which occurs when someone simultaneously buys and sells the same NFT to artificially boost its price. [3] After the disclosure, the floor of Azuki plummeted from approximately 20 ETH to about 11.1 ETH. [8]
Despite the allegations,  the Azuki collection eventually proved its value despite its creator, as Zagabond credited its success to lessons learned from past failures.
"During these formative times, it's important that the community encourages creators to innovate and experiment/ Additionally, each experiment comes with key learnings."
See something wrong?
Report to us.
Zagabond
Did you find this article interesting?