Esteban Ordano
Esteban Ordano is a software engineer best known for co-founding Decentraland, a decentralized virtual reality platform powered by the Ethereum blockchain. [1][2][3]

Education
Esteban Ordano attended Instituto Tecnológico de Buenos Aires[4] where he studied Software Engineering, Information Technologies from 2009 to 2014. [1]
Career
Esteban Ordano started his career in 2011 as an Intern at Infosys. From October 2011-August 2012, he was the Head of Information Technology at South American Business Forum. From 2012-2013, he worked as a Site Reliability Engineering Intern at Google. In 2014, he became a Software Engineering Intern at Google. [1]
From September 2010 to December 2013, Esteban worked as a Project Manager and Technical Leader at Monits. From 2010-2014, he was also a Teaching Assistant at Instituto Tecnológico de Buenos Aires. From August 2014 to April 2015, he served as a Software Engineer at BitPay. [1]
Decentraland
Esteban Ordano co-founded Decentraland alongside Ari Meilich in May 2017. Decentraland is a decentralized virtual reality platform powered by the Ethereum blockchain where users can buy and sell digital real estate while exploring, interacting, and playing games within the virtual world. Decentraland was launched following a $24 million initial coin offering (ICO) that was conducted in August 2017. The virtual world launched its closed beta in 2019 and opened to the public in February 2020 [3]
Ordano served as Decentraland's chief technology officer (CTO) until April 2020 when he stepped back to an advisory role after the platform became a decentralized autonomous organization (DAO). [7]

Decentraland uses two tokens: MANA and LAND. MANA is an ERC-20 token that must be burned to acquire non-fungible ERC-721 LAND tokens. MANA is the native currency of Decentraland and it can also be used to pay for a range of avatars, wearables, names, and more on the Decentraland marketplace. [5]
"Decentraland was born out of this idea that you could pick volumes of a space and own them and then everybody will see what you decided to put in the spaces that you owned" - Esteban Ordano [6]

In late October 2021, Decentraland announced its 'Metaverse Festival' with headliners like Deadmau5, Flume, and Paris Hilton and it garnered 50,000 attendees. [7] In January 2022, Samsung announced it would build a virtual replica of a physical shop in New York in Decentraland. The company claimed it is one of the largest brand land takeovers in Decentraland. [8]
On his long-term vision for Decentraland, Esteban stated:
"The mission of Decentraland is to find new economically sustainable ways to power the social networks and the information systems of the future"

"I think we are almost at the peak of the advertising revenue model and how it provided us with a lot of value. And I think that we can do a lot better than placing ads on everything" - Esteban Ordano on his vision for the future of Decentraland. [9]
See something wrong?
Report to us.
Esteban Ordano
Did you find this article interesting?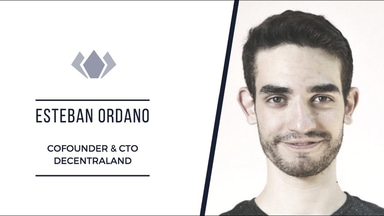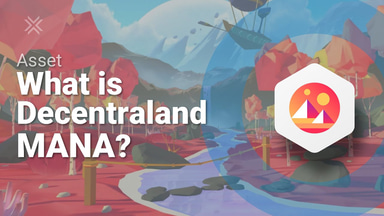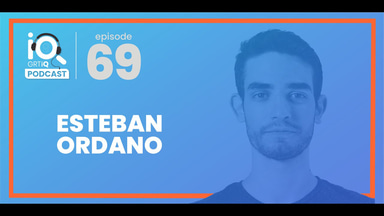 REFERENCES
[1]
Esteban Ordano on LinkedIn
Aug 24, 2022
[2]
Esteban Ordano on Twitter
Aug 24, 2022
[3]
decentraland website
Jun 5, 2023
[4]
Instituto Tecnológico de Buenos Aires
Jun 5, 2023
[5]
cmc - decentraland
Jun 5, 2023
[6]
interview with the graph
Jun 5, 2023
[7]
cointelegraph - top people in crypto
Jun 5, 2023
[8]
cointelegraph - samsung virtual store launch
Jun 5, 2023
[9]
estaban shares his vision for the future of decentraland
Jun 5, 2023