Hong Qi Yu
Hong Qi Yu, also known as QY, is the founder and CEO of Tokenize Xchange. He is also the founder, CEO, and CTO of Tokenize Malaysia, an online platform designed for trading cryptocurrencies.[1][2]
Education
QY studied electrical and electronic engineering at Nanyang Technological University, Singapore, from August 2011–May 2014. [3]
Career
QY was a developer at Bambu, a business-to-business (B2B) robo-advisor platform, before entering the cryptocurrency space. Likewise, he has four years of experience trading and managing investment portfolios across FOREX, equities, and digital currencies. His years as a trader led him to see the potential of cryptocurrency and blockchain. QY's idea to build a local exchange platform was sparked by his realization that one didn't exist, despite its growing popularity. He aims to simplify cryptocurrency's complexity and increase its accessibility for everyone. In September 2022, Trive collaborated with QY to make an $11.5 million investment in the Tokenize Xchange platform. [4][10]
Tokenize Xchange
Tokenize Xchange is a cryptocurrency exchange platform offering frictionless transactions through smart contracts. The Tokenize emblem (TKX) was previously an ERC-20 token based on the Ethereum blockchain. However, it became an independent blockchain network in October 2022, based on its Proof of Stake Protocol, the TitanChain. Tokenize Xchange has partnered with several companies, including Accrelist, an SGX-listed company, to propel blockchain innovation in neighboring Singapore. QY, in a statement, said: [5][6]
"As a forex and crypto trader previously, it was a pain not having functional access to financial tools in the cryptocurrency space. Due to this problem, I decided to procure a solution through the birth of Tokenize Xchange. We see the platform as a megastore that allows users to buy, sell, trade, invest, and educate themselves on blockchain and cryptocurrencies. We are excited about the growth of Tokenize and the great team of advisors that have allowed us to scale so quickly."
QY supports tokens and coins such as Dogecoin, SNX, Sushi, and UNI, along with many more cryptocurrencies listed on the exchange platform. In April 2020, Tokenize Xchange introduced Tokenize Malaysia to extend its influence in the Asia-Pacific region. In September 2022, it received approval from the Securities Commission to trade digital assets Solana (SOL), UNISWAP (UNI), and Bitcoin Cash (BCH) on its platform, making it the first cryptocurrency exchange authorized to legally trade Solana in the country. [6][7][10]
Tokenize Malaysia
Tokenize Malaysia is a Malaysia-based cryptocurrency digital asset exchange (DAX) regulated by the Securities Commission of Malaysia, offering fiat-to-digital asset pairings. The platform, backed by TRIVE (Singapore), Kenanga Investment Bank, and Blockchain Coinvestors, provides users with an easy-to-use interface at low rates. In February 2022, Malaysia-based esports organization SEM9 announced a multi-year deal with Tokenize Malaysia to converge and drive financial literacy, education, and awareness of esports and cryptocurrency. SEM9 Chairman Tommy Chieng said: [7][8][9]
"Many partners have approached us in the crypto space, and our chief concern was whether they were credible, safe, and sustainable. I'm happy to announce that Tokenize is the partner we believe is highly credible, safe, and here for the long term. Together with Qi Yu's vision, we believe that we can build a safe space for our fans and audience. For all of us here at SEM9, this is a ground-breaking partnership, and we couldn't be more excited for what's ahead as we march together with Tokenize into Web3 and the metaverse."
QY commented: [9]
"I have always believed that gaming and crypto assets are a natural marriage. I'm thrilled and bought into the vision of SEM9, building a team to showcase what ASEAN is capable of in esports to the rest of the world. I can't be happier to be working with such a high-caliber esports organization. The pipeline that we have in store will certainly excite the market."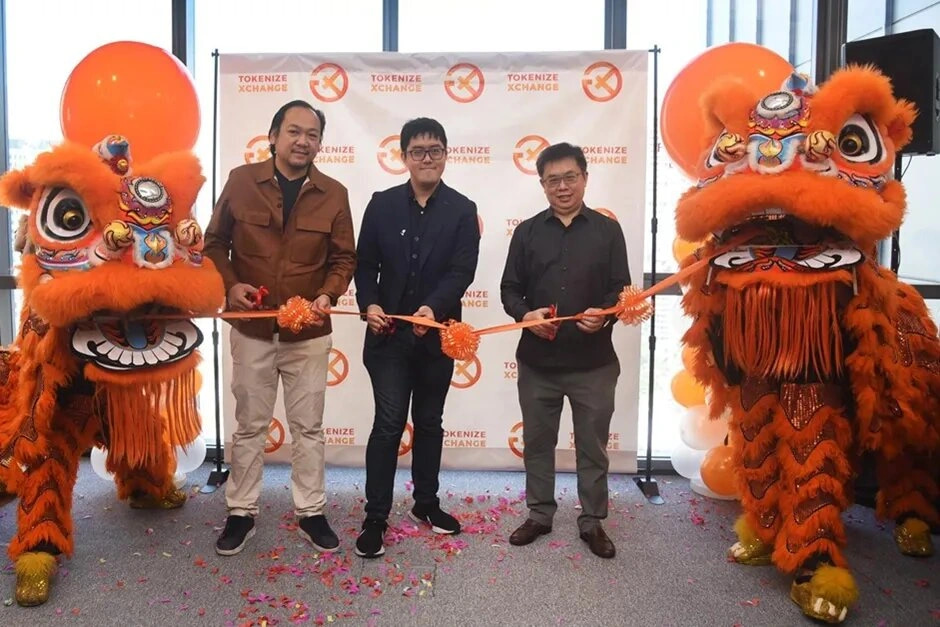 Tokenize Malaysia celebrates its newly opened office at TS LAW Tower in Kuala Lumpur's new CBD (Central Business District) area. [From Left to Right: Datuk Eddie Ng Chee Siong, Mr. Hong Qi Yu, and Datuk Chay Wai Leong]
In September 2022, Tokenize Malaysia announced that the Securities Commission had approved the firm to trade digital assets Solana (SOL), UNISWAP (UNI), and Bitcoin Cash (BCH) on its platform. With this, they became the first cryptocurrency exchange to trade Solana legally in the country. [7]
See something wrong?
Report to us.
Hong Qi Yu
Did you find this article interesting?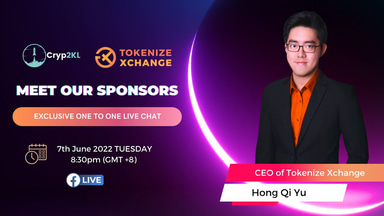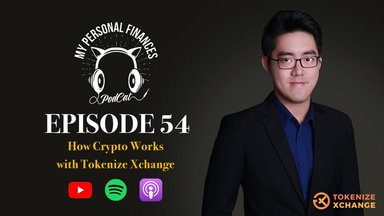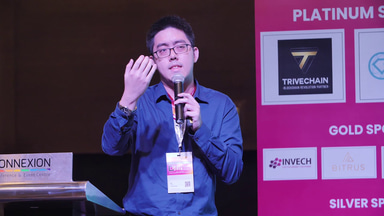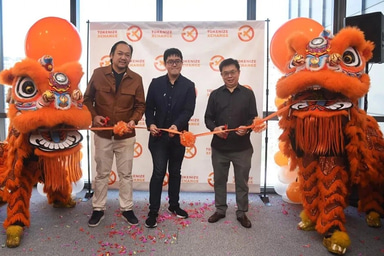 REFERENCES
[4]
The CEO Library
Jul 24, 2023
[6]
Tokenize Xchange blog
Jul 24, 2023
[9]
Tokenize Malaysia's Medium handle
Jul 24, 2023