0x
0x (ZRX) is a decentralized protocol that enables the peer-to-peer exchange of assets on the Ethereum blockchain. in 2017, 0x was founded by Will Warren and Amir Bandeali[2][28][26].
Overview
0x is a permissionless liquidity protocol built on Ethereum for creating decentralized exchanges, connecting liquidity providers, and incentivizing market makers to fuel DeFi asset trading. The protocol supports token exchanges for ERC20, ERC721, and other Ethereum token standards.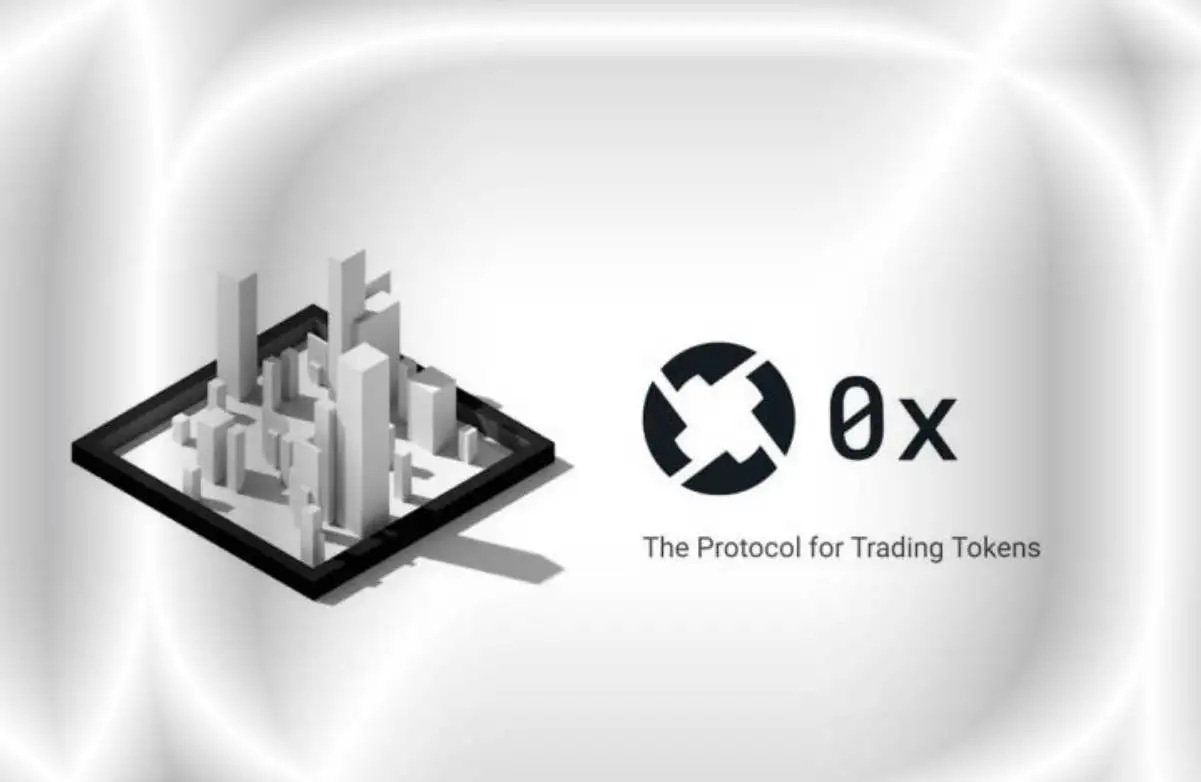 The Protocol for Trading Tokens
0x protocol essentially is a standard messaging format and suite of smart contracts based on which the transacting entities can exchange digital assets or tokens. The message format is a set of data fields that carries key information like the digital asset or token to be traded, the price value of the transaction, the expiration time, and the defined identities of the transacting parties. The smart contracts take care of the necessary business logic responsible for generating, sending, receiving, and processing the data linked to the trading activity. The system also uses relayers, which act as order aggregators and are responsible for broadcasting the orders from designated market participants to the marketplace or exchange[7][8][9].
The 0x team announced the launch of the v4 update of the protocol in January 2021. The 0x v4 voting process has been in progress from January 16 to January 23 and aims to reduce requests for quotation gas costs by 70%. According to the 0x Labs blog, this version enables customizable modules to execute atomic operations, including token wrapping and unwrapping.
Products
0x API
The 0x API is a collection of services and endpoints that can be run together or separately. In aggregate, the APIs provide interfaces to 0x liquidity, 0x staking data, and more. The 0x API is a way to source liquidity from 0x Mesh as well as on-chain sources such as Kyber Network (KNC), Uniswap, Oasis Network (ROSE), Curve Finance, and other decentralized exchange (DEX) networks. 0x API automatically creates an order that can be passed directly to the user's smart contracts to be settled on-chain and no API key is required.
0x Mesh
0x Mesh is a peer-to-peer network for sharing orders. 0x Mesh has several different use cases for different categories of users:
Relayers can use Mesh to share orders with one another and to receive orders from market makers. This allows them to increase the depth of their order books and provide a better user experience.
Market makers can use Mesh to reach a broader audience. Their orders can be sent throughout the network, picked up by many trading venues, and are therefore more likely to be filled.
Mesh allows for a new type of relayer called a "serverless relayer". In the serverless relayer model, each user runs Mesh in their browser and there is no backend server or database. Instead, peers share orders directly with one another.
Matcha
Launched in June 2020, Matcha is a decentralized exchange (DEX), where users swap their tokens peer-to-peer through the Ethereum smart contract infrastructure. Unlike other exchanges that only use a single liquidity source, Matcha aggregates, liquidity from a growing number of sources, including 0x, Uniswap, Balancer, Curve, Kyber Network, Oasis Network, and others. By using smart order routing, Matcha automatically provides the end-user with the best possible price for their trade.
Matcha is also unique due to its focus on education. Most other exchanges simply list the available tokens and trading pairs without providing information on them. Matcha has invested in building asset pages that serve as a place for users to discover and learn about tokens. For example, before executing a trade Matcha will show the user a detailed order review, estimated slippage and value lost, and a transaction time estimator to avoid any surprises due to network congestion.
ZRX Token
The 0x protocol is powered by an ERC20 utility token known as ZRX. Nodes (also known as relayers) that host an off-chain order book and offer user-facing applications that present this information and allow users to make, fill and cancel transactions are paid in ZRX tokens (as trading fees). ZRX can also be used to participate in platform governance, helping holders suggest and vote on changes to the protocol.
0x completed a token sale in August 2017, raising $24 million in Ether (ETH) in less than 24 hours at a base price of $0.048 per ZRX. A total of 1,000,000,000 ZRX tokens, were minted with the initial allocation as follows:
50% to token sale participants .,
15% for operation expenses .,
15% as a developer fund .,
10% to the team vested over 4 years .,
10% to initial advisors and private investors.
In 2019, 0x announced an overhaul of the ZRX token, adding extra functionality, and allowing ZRX holders to delegate their stake to a market maker to earn passive rewards while retaining their voting capacity.
Team
Will Warren — Co-founder & CEO
Amir Bandeali — Co-founder & CTO.
Alex Xu — Chief of Staff.
Ben Burns — Designer.
Brandon Millman — Engineering Manager.
Jacob Evans — Senior Engineer.
Greg Hysen — Engineering Manager, Protocol.
Blake Henderson — Product Manager
Zack Skelly — Head of Talent.
Remco Bloemen — Technical Fellow.
Chris Kalani — GM, Matcha.
Peter Zeitz — Research Fellow
Clay Robbins — Ecosystem Development Lead.
Eugene Aumson — Senior Engineer.
Jason Somensatto — Senior Counsel.
Steve Klebanoff — Senior Engineer.
Xianny Ng — Engineer
Brent Oshiro — Community Engagement Lead.
Daniel Pyrathon — Senior Engineer.
Lawrence Forman — Senior Protocol Engineer.
Paul Vienhage — Research Engineer.
Rui Zhang — Corporate Counsel.
Mason Liang — Research Engineer.
Patryk Adaś — Designer.
Alex Kroeger — Data Scientist.
Theo Gonella — Product Manager.
Alex Towle — Protocol Engineer.
Oskar Paolini — DevOps Engineer
Michael Zhu — Protocol Engineer.
Fulvia Morales — Product Manager.
Kim Persson — Engineer.
John Johnson — Senior Engineer.
Nicole Setter — Workplace Experience Specialist.
Max Torres — Finance Lead.
Advisors
Fred Ehrsam, Paradigm
Olaf Carlson-Wee, Polychain Capital.
Joey Krug, Pantera Capital, Augur.
Linda Xie , Scalar Capital.
David O. Sacks, Craft Ventures.
See something wrong?
Report to us.
0x
Did you find this article interesting?