Aeforia
Alexy Préfontaine, better known as <strong>Aeforia</strong>, is a 3D artist from Montreal, Canada. His work is all about colors, balance, and emotion. Blending surreal landscapes and digital portraiture, he has managed to craft a distinct style over the years and develop a keen eye for details, while focusing on the emotional impact.[1] He mostly uses Cinema4D, Octane Render, Marvelous Designer, DAZ Studio, and the Adobe Creative Cloud suite.[11]
Education
Aeforia attends Collège Gérald-Godin where he studies DEC-Sciences de la nature [Sciences] from 2013 to 2015. He attends the Université du Québec à Montréal [a public French-language university of international influence.
The quality of its programs, its research in social issues, and its innovations in the creative arts are the foundation stones of its reputation where Aeforia earns his Bachelor's degree in Graphic design from 2016 to 2020.
Career
In January 2017, Aeforia tries to create visuals using a specific color palette because he thought it was an interesting challenge. He chose pink as his go-to color. When he began, it eventually became more complex by adding blue, purple, and orange. This palette sort of became his trademark and people now recognize his work because of it.[4][5]
His deep purple landscapes, pink-tinted skin, and fluorescent moons feel so eerily familiar that after scrolling through his feed you start to wonder if you've been seeing the world incorrectly your entire life—that perhaps everything is more ultraviolet than you've noticed.[6][7]
During an interview session, he mentioned that "Another truly important moment that leads to my style was when I created the first piece of my ''weary'' series. With its minimalism and the use of a 3D human model, this piece really set the tone for almost all of my work that came after, and Aefaroe is my side photography project. It is mostly an outlet to experiment with colors and try out different things".[8]
NFT Journey
Aeforia is well-known for blending landscape with portraiture, and his works are all about colors, balance, and feelings. He has reportedly sold 559 pieces for a total of around $1.1 million, according to CryptoArt.io as of April 2021. On the NFT now podcast's debut episode, the 3D illustrator talked about his journey going from agency work to NFTs, his creative process, and his February release "Five Fears." Starting his journey with NFTs after collaborating with artist Gavin Shapiro, known for his signature flamingos, Aeforia quickly found collector feedback on a piece he'd created for himself, not as a commission.[12]
I just blindly jumped in," he says. "That was surreal. And so there was a switch in my mind, and I just fell in love with the space.
After finding success in his drops and selling his pieces for amounts that he would have never seen from commissions, he knew the space was worth exploring. But what drew him the most towards NFTs was the direct connection artists are now able to have with their collectors and the audience on his own pieces.[12]
Though he's only done seven drops from September 2020 to March of this year, Aeforia has quickly become a top-selling artist in the space. His best-selling piece, Intrusive Thoughts, was a collaboration with artist Shapiro and sold for $36,314.24 in April 2021.
His latest release, "Five Fears," was arguably his most personal and emotional creation to date. Released on Nifty Gateway in February 2021, the five-piece collection addressed fears that he feels all artists have. Disappoint, Dishonest, Left Behind, Mistake, and Vulnerable proved to be an opportunity for the artist to showcase his vulnerabilities to new and old collectors alike. Focused more on the piece's impact than on the numbers, the collection's intentionality and thoughtfulness shone through.[12]
For the first time ever, as digital artists, we can actually be artists," he says. "I really see people actually being able to live from their art, and not from their client work or commissions.
Clients
Aeforia has a lot of clients that patronize his 3D art designs. They are Opera, Pantone, Adobe, Le Cirque du Soleil, Yung Gravy, Haywyre, Jake Miller, Majestic Casual, Lord Danger, Kidswaste, Halogenix, Benji Lewis, Kora, Atlantic Records, Republic Records, Axtone Records, Critical Records
Collaborations
Creative studio Uncommon has worked with Aeforia to create a new animated campaign for Chilly's range of reusable water bottles and coffee cups.[9]
Montreal-based Aeforia was brought in to work on the project thanks to his "distinct animation style" which is "all about colours, balance, and emotion," says Uncommon. This new work sees him blend surreal landscapes and digitally designed portraiture. [10]
See something wrong?
Report to us.
Aeforia
Did you find this article interesting?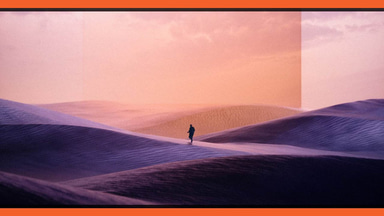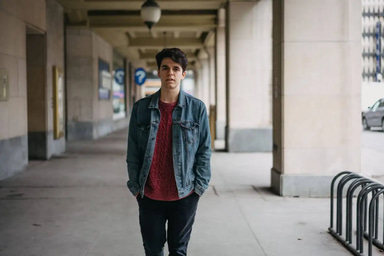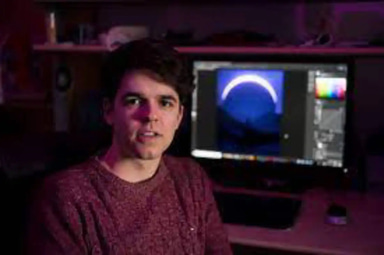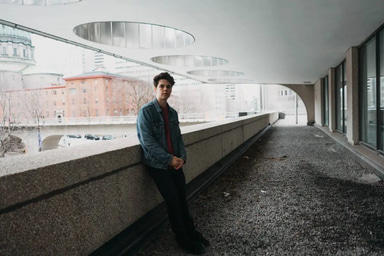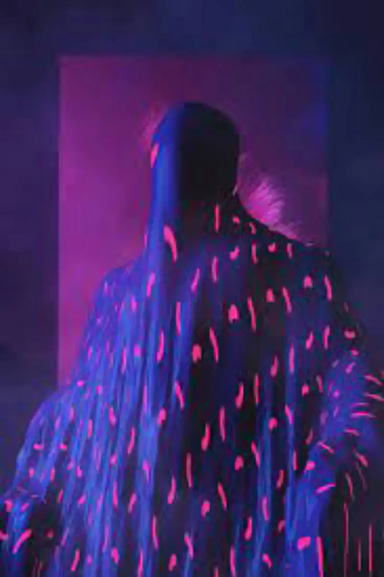 REFERENCES
[11]
SR x MDC: aeforia
Sep 18, 2022
[12]
Aeforia on Going from Agency Work to a Top 100 NFT Artist
Sep 18, 2022