Ahmed Al-Balaghi: Revolutionizing Blockchain with Biconomy
Ahmed Balaghi
Ahmed Al-Balaghi, Co-founder of Biconomy, is a prominent figure in the blockchain and crypto-assets industry. He is known for founding the Encrypted podcast, one of the largest podcasts dedicated to blockchain and crypto-assets in the MENA region. With over 3 years of experience in the field, Ahmed has developed deep industry expertise during his time in China, the U.K., and the UAE. He actively shares his knowledge through talks and workshops, covering a wide range of topics such as blockchain infrastructure, protocol layers, security tokens, digital identity, crypto-economics, and exchanges. Ahmed's research and investments reflect his commitment to advancing the blockchain ecosystem. [1]
Personal Life
Balaghi's educational journey started at Al-Sadiq and Al-Zahra schools before moving on to St Dominic's Sixth Form College. Later, he pursued his higher education at Queen Mary University of London, specializing in Economics, Statistics, and Mathematics, where he graduated with First-class honors. Additionally, he was awarded a scholarship to study Mandarin (Chinese Language) at Fudan University. [2]
Before establishing Biconomy, Ahmed gained valuable experience at Jabbar Internet Group, a Dubai-based venture capital firm. Additionally, he founded Encrypted, the largest podcast in the MENA region dedicated to fintech, blockchain, and crypto assets. Ahmed further expanded his expertise as a blockchain researcher in Shanghai, China, and held the position of Managing Director at ViewFin, a blockchain technology company. He has also worked as a Research Editor for Dow Jones and as an Analyst Intern at Ofgem. In addition to his private sector engagements, Ahmed took the initiative to establish and lead the Fudan Blockchain Association, a student-led organization promoting blockchain awareness. He was the Fintech lead for an entrepreneurship project in Shanghai with a team of UK-China entrepreneurs and the British Government. Notably, he is proficient in Arabic, English, and Mandarin languages. [3]
While Ahmed Al-Balaghi was studying Mandarin at Fudan University, he had no prior knowledge of what Cryptocurrency entails until he was opportune to be at an Event-Devcon 2.  Ahmed Balaghi made clear that Google's rejection opened the door to a series of blockchain meetups, a better epiphany of what Blockchain entails, and ultimately his Career. [4]
Biconomy
Biconomy (founded in 2019) is a platform designed to simplify the user experience for Decentralized Applications (dApp) by providing a cross-chain relayer infrastructure and transaction network. Its primary goal is to alleviate the challenges associated with blockchain operations, such as gas fees and network switching, which users typically encounter when performing transactions or transferring value. [12]
The Team behind Biconomy
Biconomy was founded by three individuals passionate about cryptocurrencies: Aniket Jindal, Ahmed Al-Balaghi, and Sachin Tomar. The team behind Biconomy has a wealth of experience in different blockchain platforms, working towards simplifying transactions and making decentralization accessible to a wide range of users. Their focus on maintaining high levels of integrity led them to design Biconomy's components to be interoperable, composable, and user-friendly. These components are supported by a seamless transaction protocol, ensuring a smooth and efficient user experience. [5]
Biconomy has gained support from prominent organizations such as Binance, Coinbase Ventures, LedgerPrime, Mechanism Capital, and others. The present and future of Biconomy hold great promise. With an impressive daily average of over 50,000 transactions and a total of more than 15 million transactions, Biconomy aims to leverage the power of Web3 to simplify and revolutionize the experiences of over 100 decentralized applications (dApps) for end-users.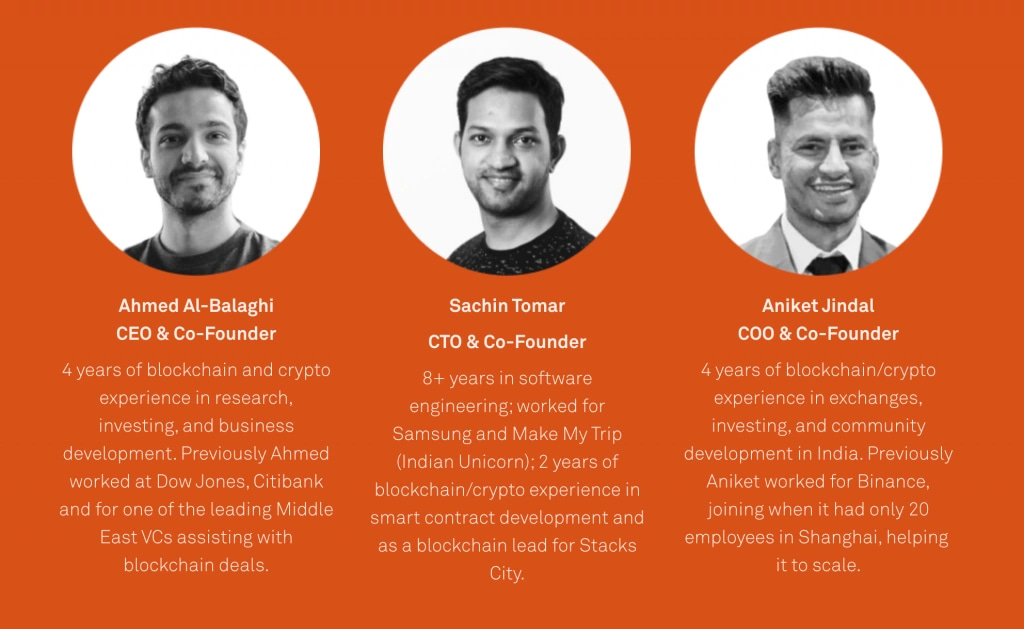 The Founders.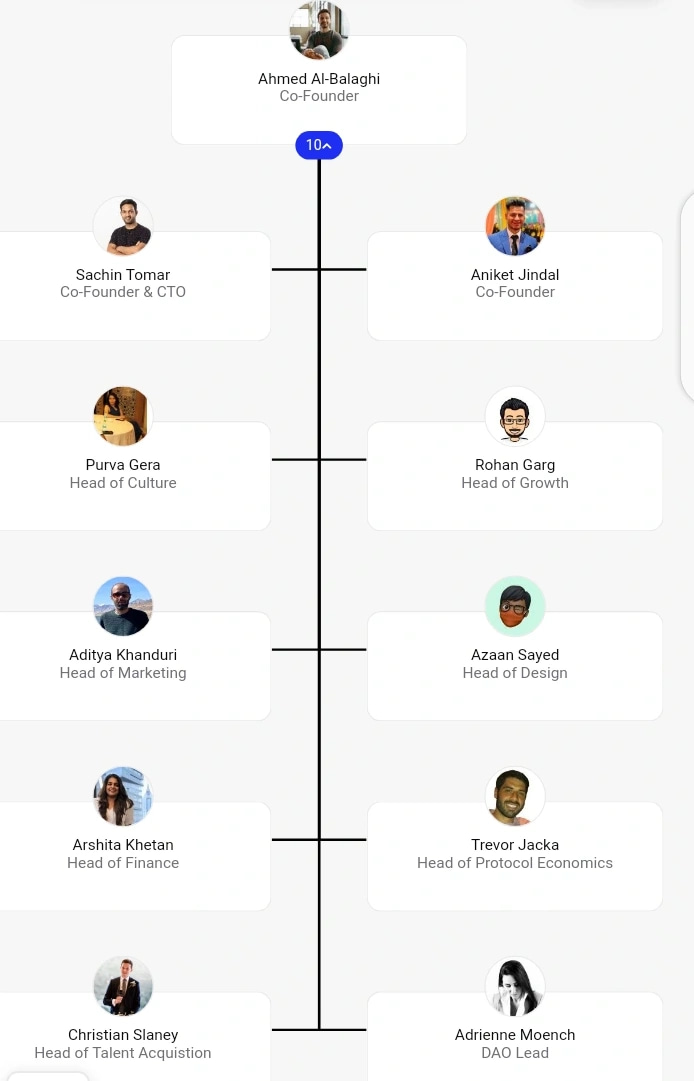 Biconomy's Stellar Squad: Making Waves in Blockchain
What They do?
Decentralized Applications (dApps) can be both enjoyable and complex. Managing Blockchain transactions can become overwhelming, as users often need to pay gas fees for each step of the transaction and spend significant time transferring their funds across multiple chains.
Adding to the challenge is the fact that the mainstream customer base in the crypto world is still relatively inexperienced, and the intricacies of blockchain technology can be intimidating. To achieve widespread adoption, Web3, the next generation of the web powered by blockchain, needs to provide a user-friendly and intuitive framework akin to the familiar Web2 experience.
Biconomy steps in as the solution to address these aforementioned challenges, serving as the user's trusted Web3 assistant. This protocol tackles gas management, handles transactions on behalf of users, and enables instant access to funds across different blockchain networks - all without requiring any gas fees! The concept of "gasless" allows dApps to cover the gas fees for users, incentivizing increased platform usage. Additionally, ensuring a seamless onboarding process is crucial, particularly for individuals who are new to the world of cryptocurrencies [6]
> ''Our mission at Biconomy is to empower developers to build without limits, so we can all access and benefit from a decentralized future"-Ahmed Al-Balaghi
By the statement above, the CEO of Biconomy made clear the sole goal of their organization. [7]
What are dApps?
"dApp" is a commonly used abbreviation that stands for "decentralized application." dApps share a similar concept to the traditional computer or mobile apps and games. The main distinction is that dApps are developed on and operate using decentralized protocols like Ethereum. Uniswap is an example of a well-known dApp. [8]
Biconomy Products
Gasless.
In May 2021, Biconomy identified and aimed to address two significant challenges: complicated user experience (UX) and expensive gas fees for users. To tackle these issues, Biconomy introduced a solution known as Gasless Meta Transactions. This implementation aimed to simplify the overall user experience and alleviate the burden of high gas fees for users. [9]
By implementing Gasless, Biconomy aims to make blockchain transactions more user-friendly and accessible, particularly for individuals who are new to the world of cryptocurrencies. It simplifies the user experience by eliminating the need for users to possess and manage ETH for paying gas fees, ultimately encouraging wider adoption and usage of dApps.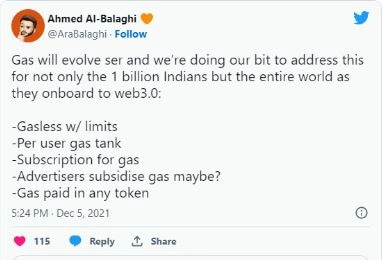 Hyphen.
Hyphen is a service that focuses on providing affordable and efficient fund transfers. Currently, it supports both the Polygon and Ethereum blockchain networks, with plans to quickly expand its support to other popular blockchain networks and digital tokens. Ahmed Al-Balaghi, during the release of Hyphen, expressed the intention to continually enhance and broaden the platform's capabilities. Al-Balaghi emphasized the importance of embracing a multichain approach for the future of Web3 and onboarding the next billion users on his Twitter page saying;
> ''It is clear the future of web3 is multichain and will be necessary to onboard the next billion users. For this to become a reality Layer 1s, side chains, and other scaling solutions need to be integrated. This removes friction for the end-user and makes interacting with crypto a more seamless experience. Hyphen provides this fast, seamless bridge that provides the infrastructure needed to ensure a collaborative and connected web3.'' [10]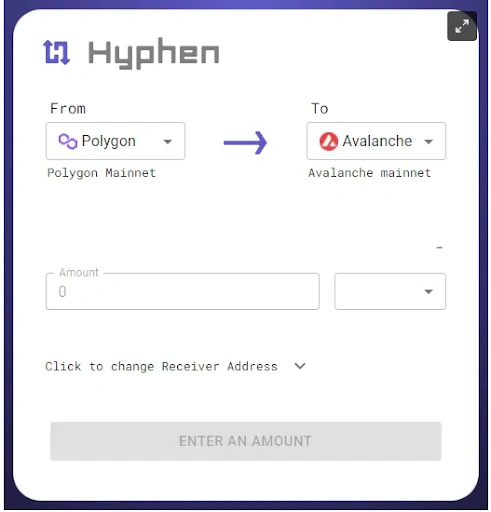 Transfer of Tokens
Forward: An Option for Users to Pay Transaction Fees using Various Tokens
Biconomy provides users with the option to pay transaction fees using ERC20 tokens, including stablecoins. When users choose this payment method for meta transactions, Biconomy accepts the ERC20 tokens and utilizes them to replenish relayers with ETH.
This approach allows users to utilize a variety of tokens as a means of covering transaction fees, providing flexibility and convenience. By converting the ERC20 tokens into ETH, Biconomy ensures that relayers have the necessary funds to process transactions on the blockchain. [11]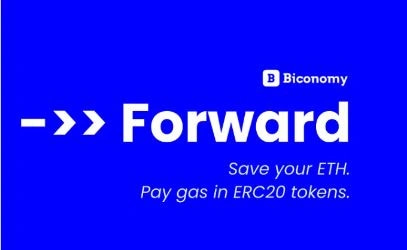 Biconomy's Growth
Biconomy is one of the notable web3 companies emerging from India, making significant strides in the web3 space. The company offers a scalable relayer infrastructure that is non-custodial and gas efficient, with the goal of streamlining transaction processes for web3 firms. Additionally, Biconomy has introduced the BICO token, which is currently listed on several prominent exchanges, including WazirX.Biconomy has experienced significant growth since its inception. As of now, it has garnered attention and support from prominent entities such as Binance, Coinbase Ventures, LedgerPrime, Mechanism Capital, and more. [13]
By 2021, An Overview of the progress of Biconomy was outlined on medium.com by Ahmed Al-Balaghi. He stated that Biconomy had achieved significant milestones, including team expansion from 5 to 26 members. They have successfully facilitated over 12.9 million Gasless transactions, amounting to a total volume of $1.05 billion. Their integration with 75+ dApps, such as Decentraland and Aavegotchi, has been instrumental. They have engaged with 512k unique wallets and supported new chains like Moonbeam, BSC, and Tezos. Noteworthy achievements include the transition of Forward to Mainnet Alpha, integration with Idle Finance, and the release of Hyphen V1, a cross-chain bridge supporting Ethereum, Polygon, and Avalanche. Biconomy has raised over $20 million through private and public sales, with $BICO listed on major exchanges like Binance, Coinbase, and Huobi. Their presence has been recognized by reputable publications like TechCrunch, Cointelegraph, and Investing.com. With these achievements, Biconomy is positioned for further growth and advancement in the web3 space. [14]
Biconomy, since its inception in 2019, has successfully processed over 3.6 million transactions and currently has a robust pipeline of more than 200 dApp integrations. Ahmed Al-Balaghi, the founder of Biconomy, highlighted three prominent categories that have emerged within the platform's dApp portfolio: decentralized finance (DeFi), gaming, and non-fungible token (NFT) applications. These categories have demonstrated significant traction and interest among Biconomy's user base.
In mid-April 2023, Biconomy introduced its account abstraction SDK, which has provided developers of protocol applications with a convenient way to develop smart accounts. Since its release, Biconomy's smart account wallets have gained significant popularity, accounting for approximately 80% of user interactions within the smart account sector. This showcases the effectiveness and widespread adoption of Biconomy's smart account solutions among users and developers alike. [15]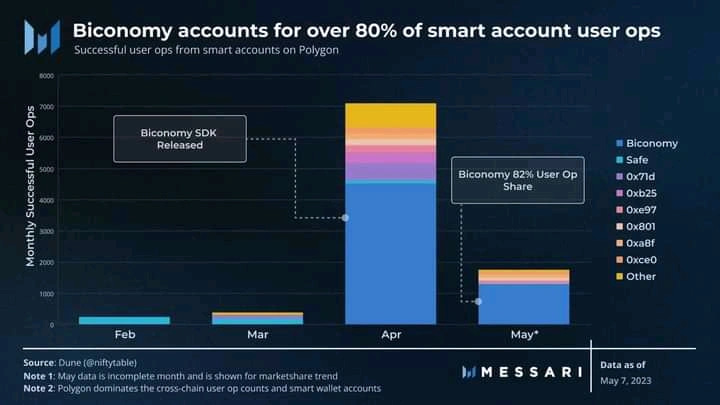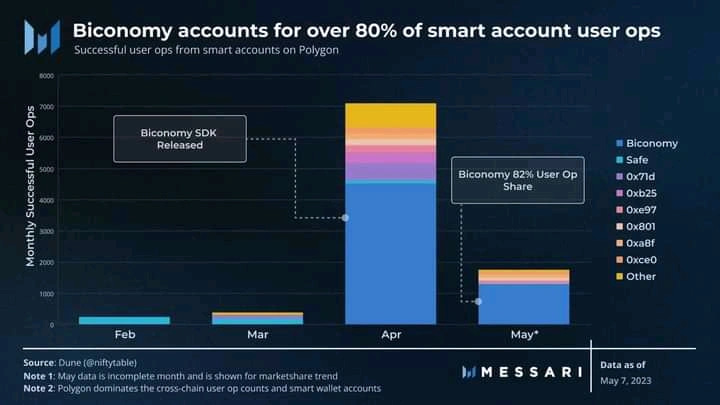 According to Ahmed Al-Balaghi in an interview with Genesis Stories (37:15), Biconomy focused on actively listening to its customers and users throughout most of 2020. This approach allowed the company to understand the challenges faced by its users and provide effective solutions. During this process, Biconomy recognized the importance of integrating the transition from Layer 1 to Layer 2 solutions and successfully implemented that capability. This led to the Invention of 'Hyphen'.
[16]
Since its launch in 2019, Biconomy has successfully processed over 3.6 million transactions and has a promising future with over 200 dApp integrations in progress. Ahmed Al-Balaghi, the founder of Biconomy, highlighted three prominent categories that have emerged within the platform's dApp portfolio: decentralized finance (DeFi), gaming, and non-fungible token (NFT) applications. These categories have experienced significant growth and demonstrate the diverse range of use cases being developed on the Biconomy platform.
By 2023, Hyphen currently has 20,797 unique users, and this number is expected to grow substantially with the inclusion of BNB (Binance Coin). So far, Hyphen has facilitated a total volume of $138,236,012 in transactions across different blockchain networks.[17]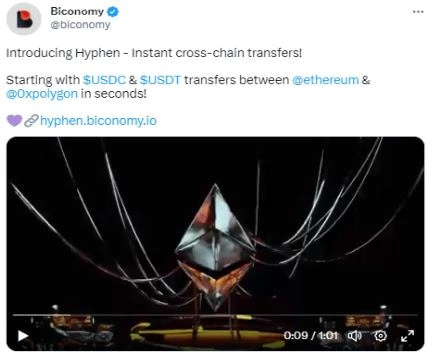 Hyphen's Introduction.
See something wrong?
Report to us.
Ahmed Al-Balaghi: Revolutionizing Blockchain with Biconomy
Did you find this article interesting?