ApeSwap.Finance
ApeSwap.Finance (founded 2021) is a Decentralized Exchange and Yield Farming Platform on Binance Smart Chain and has been forked from PancakeSwap[1][2].
They also have a staking platform running and lots of other features that allow users to earn and win tokens.
Overview
ApeSwap.Finance is a decentralized exchange, currently facilitating about $20,000,000 – $25,000,000 in daily trading volume on average. The exchange operates as an Automated Market Maker (just like Uniswap), where liquidity is pooled by the ApeSwap user base and the users are rewarded for their contributions in various ways[3][4].
These rewards circulate around the native $BANANA token, which acts as the utility token across ApeSwap. Users who provide liquidity for any pair of assets found on the ApeSwap Farms page can earn $BANANA just by staking their LP Tokens (on top of already earning a portion of trading fees)! In some instance, this earns users over 1,000% APR on their initial liquidity provisions.
There are three main features that make ApeSwap unique to Binance Smart Chain ecosystem. First is that it is the most yield farming platforms, ApeSwap is its own decentralized exchange. It does not use PancakeSwap and truly has its own liquidity.
Second, ApeSwap has found a unique niche, focusing on bringing exciting new projects to their users that have been overlooked by traditional platforms, allowing users to "ape in" to new projects. Lastly what truly makes ApeSwap special, is the incredible community they have maintained, which takes Aping into projects to the next level.
Team Members
Founders
ApeGuru — Expert Full Stack Developer
ApeTastic — Expert Smart Contract Developer
Harambe Nakamoto — Tokenomics, Analytics and Engineering
DK — Business Development and Marketing
Core Team
Rafiki — Chief Marketing Officer and newest ApeSwap team member
Julian — NFA Lead and Business Development Manager
Apegineer — DEX Analyst and Business Development Manager
Chimpin Chip — Community Director & ApeTV Host
Jim Ben — Community Director
Raul — Full Stack Developer
How it Works
ApeSwap.Finance is growing at a rapid pace with it's launch not long ago they've already attained over USD 35,000,000 in Total Value Locked, USD 350,000,000 in trading volume, 250,000 unique monthly users, and partnership with some of the most premier projects in BSC.
ApeSwap provides their user base a various ways to engage, invest, and profit from various activities on the platform. Majority of these activities rely on the native $BANANA token, which serves as the utility token across ApeSwap, and many of these are focused on rewarding users in $BANANA.
The various ways in which users can interact with ApeSwap, including trading, farming, pools, and Initial Ape Offerings. Trading is the simple act of exchanging tokens. Farming includes pooling liquidity (to make trading possible) and generating $BANANA tokens as a reward for offering liquidity to the platform. Pools are a way to further incentivize pooling liquidity for other trading pairs and generate more $BANANA on top of the $BANANA users hold. Lastly, Initial Ape Offerings allow users to ape into new and upcoming projects.
ApeSwap Pools are a yield farming/staking mechanism to give utility to $BANANA tokens. Users can take the $BANANA which they've purchased or earned from farming and stake it to earn even more yield. The core $BANANA staking pool is to earn just $BANANA, but through ApeSwap partnerships, one can earn new tokens by staking their $BANANA in various additional pools.
Services
ApeSwap's BUIDL Program
ApeSwap's BUIDL Program is a fast-track partnership program that was created for new and early projects in the Binance Smart Chain Ecosystem.
The main aim of the program is to support new projects and grow together, the BUIDL Program Candidates go through a series of three steps in order to become official ApeSwap partners: Apply, Build, Rewards.
The program was designed to incentivize other projects to utilize ApeSwap's DEX and LP tokens over other options in the space, at the same time giving back to those projects for their commitment and efforts. As of recent, ApeSwap has seen dozens of applicants and a handful of projects migrating liquidity.
Non Fungible Apes
Non Fungible Apes (or NFAs) are a cryptographically generated set of 1,000 unique, rare, immutable, digital apes. Each ape were created by hashing a string (such as "Strong Ape") that randomly generate a set of 6 characteristics: Base, Face, Frame, Mouth, Eyes, and Top.
Each characteristic has a rare possibility of occurring in each ape generation, making some characteristics much more rare than others. For instance, only 32 apes have laser eyes feature and only 107 apes have sunglasses. Each ape has a score generated based on the combined rarity of its characteristics.
The Apes are usually released in batches, anout 100 at a time in order to maintain the excitement and hype. The last release was on April 17th, with NFAs being available on three marketplaces: NFTKey, Lootex, and Treasureland.
Initial Ape Offerings
An Initial Ape Offering (IAO) is a fundraising vehicle utilized to launch new tokens and bring liquidity to those tokens. The BANANA-BNB LP tokens are needed to participate in an IAO and users are trading those LPs for the token being launched.
In an IAO, the project gets the BNB, ApeSwap burns the BANANA. With ApeSwap's first three IAO's $400,000, $700,000, and $1,000,000 were raised, selling out in just minutes.
BANANA Token
The BANANA token which is symbolized by $BANANA is the native currency for ApeSwap. In order to do just about anything on the platform, it is required[5].
The Golden Banana ($GNANA)
ApeSwap recently released one of many planned innovations for their Decentralized Exchange: the Golden Banana. The benefits of Golden Banana are bountiful, with the primary benefits focused on long-term and loyal community members.
Among them, there is passive farming, exclusive IAO Access, special pools to earn other tokens, and core governance features at ApeSwap. Additionally, GNANA is backed 1:1 with BANANA's, so they can always be converted back into BANANAs.
BANANA Farms
Once on the ApeSwap platform, one needs a lot of $BANANA and one way to get it is to go ahead and buy a lot of $BANANA.
But in a case where there is no money to spare, users can try to farm more $BANANA. And there are plenty of opportunities to do so on the platform. Initially the platform had only 5 farms, namely BANANA/BNB, BANANA/BUSD, BNB/BUSD, BTC/BNB, and ETH/BNB. But ever since then the platform has since added a lot of new farms for both well-known projects as well as new partners.
Partnerships
ApeSwap ecosystem is based on its massive community and network of partnerships that has formed over the last few months. ApeSwap has one of the strongest and most dedicated communities around and many major organisations in the space know this. ApeSwap has already partnered with massive projects like BakerySwap and Beefy, with many additional partnerships to come.
BakerySwap + ApeSwap
Ape Swap partnered with the top-notch team down at BakerySwap for Mutual Pools + Farming and a Meme NFT Competition[3].
They opened up a BANANA/BAKE trading pairs on both platforms for users to stake their BANANA & BAKE for BANANA and BAKE rewards.
These liquidity pools and farms went live on Feb 25 2021 and on ApeSwap.Finance they used an 8x multiplier for the pool, making it one of the highest yielding pairs on the platform.
They also hosted a collaborative NFT meme contest with a crazy $10,000 prize pool totaling $5,000 in $BANANA and $5,000 in $BAKE.
Beefy + ApeSwap
Beefy.Finance (BIFI) and ApeSwap.Finance announced their official partnership on March 3, 2021.
As part of the collaboration, the team over at Beefy opened up 2 vaults to support BANANA LP tokens directly from ApeSwap: BANANA-BNB and BANANA-BUSD. These vaults unlock a multitude of capabilities for BANANA holders.
First, they provide the ability to be automatically compounded. Without hitting that "Ape Harder" button, automating the process helps users earn even more on BANANA rewards. Second, this helps build trust with the community. Beefy is a very reputable platform and they are sure to inspect contracts before supporting ApeSwap.
Squirrel.Finance & ApeSwap
Squirrel.Finance formed partnership with ApeSwap to open a combined farms for ApeSwap NUTS/BNB LPs on April 16th[4].
ApeSwap opened up a NUTS/BNB farm, rewarding BANANA while Squirrel.Finance opened up a NUTS/BNB farm using Ape LP's with higher rewards than PCS.
Squirrel and ApeSwap gave away up to $25,000 in rewards to pool liquidity for NUTS/BANANA. Allowing users to pool and stake their LP tokens up to 4 times.
ApeSwap + CafeSwap
There were two phases to this partnership, all designed to give users more utility for their BANANA and BREW tokens.
First ApeSwap opened up 3 new trading pairs on CafeSwap DEX: BREW/BANANA, BREW/BUSD, and BREW/BNB pairs.
ApeSwap also opened a farm for BREW/BANANA LP tokens that rewards BANANA at a 4x multiplier starting at 8 PM EST on March 9
CafeSwap opened a farm for BREW/BANANA LP tokens that rewards BREW at a 4x multiplier starting at 11 PM EST same March 9.
BANANA Insurance with Soteria Mutual
Soteria Mutual is providing coverage for ApeSwap. Using the Soteria's cover mechanism, users have the option to buy cover for their $BANANA, protecting them against any hacks or exploits.
Soteria only covers tokens that have gone through their comprehensive independent auditing process, ensuring that only the best and safest projects are eligible for coverage. This gives all users additional peace of mind regardless of whether they have purchased cover or not[7].
ApeSwap + Jetfuel Security
ApeSwap & Jetfuel Finance (FUEL) partnered together to perform due diligence on every project and ensure they are bringing the best for the communities.
Jetfuel & ApeSwap are co-developing a much stricter vetting process for newer partners. They aim to form a vetting standard for new projects in the BSC space.
Any new projects added will be flagged with warnings to ensure new entrants understand the potential risks involved.
Jetfuel & ApeSwap also work with exchanges and other authorities in an attempt to recover any lost or stolen funds for those impacted.
Roadmap
March 2021: Introduce Lottery System, Non-Fungible Apes, and additional UI enhancements
April 2021: Advanced burning mechanics (More to come on this soon!) and UI revamp, NFA marketplace
May 2021: Additional utility and gamification for NFA holders, CEX Listing
June 2021: Add $BANANA Governance
September 2021: AutoFarm and Vaults
November 2021: Variable Yield Farms - gamified pools where the yields grow with liquidity and participants.
See something wrong?
Report to us.
ApeSwap.Finance
Did you find this article interesting?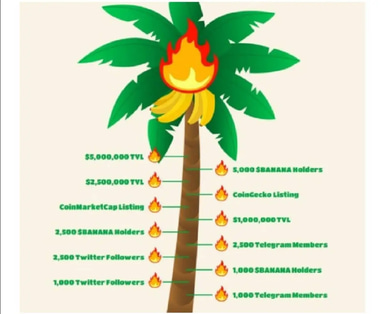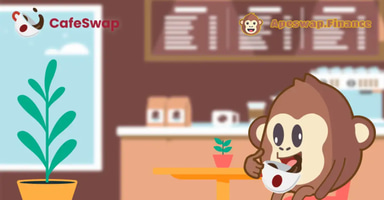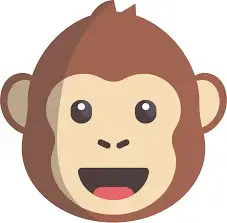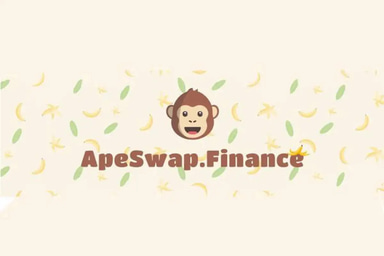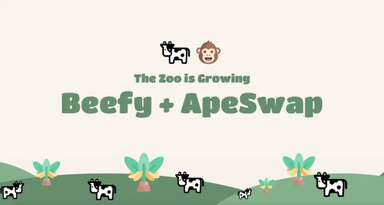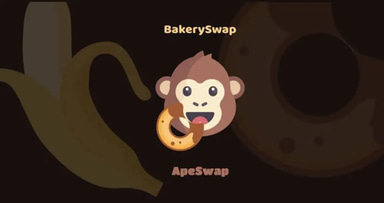 REFERENCES
[1]
ApeSwap.Finance: A Friendly Twist on Decentralized Exchanges
Jul 19, 2022
[2]
BakerySwap + ApeSwap: Farms, NFTs, and More!
Jul 19, 2022
[3]
The Zoo is Growing: Beefy + ApeSwap
Jul 19, 2022
[4]
ApeSwap + Squirrel: This Partnership is NUTS
Jul 19, 2022
[5]
Caffeinated Monkeys: ApeSwap + CafeSwap
Jul 19, 2022
[6]
The Beginner's Guide to ApeSwap
Jul 19, 2022
[7]
ApeSwap A Next - Gen Staking and Farming Protocol on BSC
Jul 19, 2022