Arjita A. Sethi
Arjita Alka Sethi is the  Founder of New Founder School, a free business school that helps entrepreneurs test, build & launch their startup idea. she is an Entrepreneur, educator, investor & Creator and Professor.[13]
She is also the Co-founder and CEO of Equally, a public benefit corporation with a purpose to improve access to equal education and equal opportunities for everyone. [1][8]
The first product of Equally is inspired by the science fiction novel 'The Diamond Age' by Neal Stephenson. It is called School of Games. This is an Augmented Reality platform that teaches any child from their environment. This platform became one of the semi finalists for the Global Learning XPrize which was sponsored by Elon Musk. She has also won the SOCAP Social Entrepreneur Scholarship in 2016.[9]
Career
Arjita started her career in 2006, at the age of 17. She was passing out of high school and became a co-founder in The school of English, a vocational school running in New delhi, India. She has taught over 10,000 students.
In 2008 she became a Trainee at National Heart Institute. In 2010, she served as an Anti Doping Official at World Anti-Doping Agency. In 2011, Arjita was a Health consultant at Apollo Hospitals. From 2011 to 2012, she served as an Intern in Physiotherapy at Northern Railways Central Hospital. In addition, in 2011, Arjita became a Co-founder of HOPE (Hallmark of Peace & Excellence), a Non-profit organization for the underprivileged and weaker sections of the society.[2]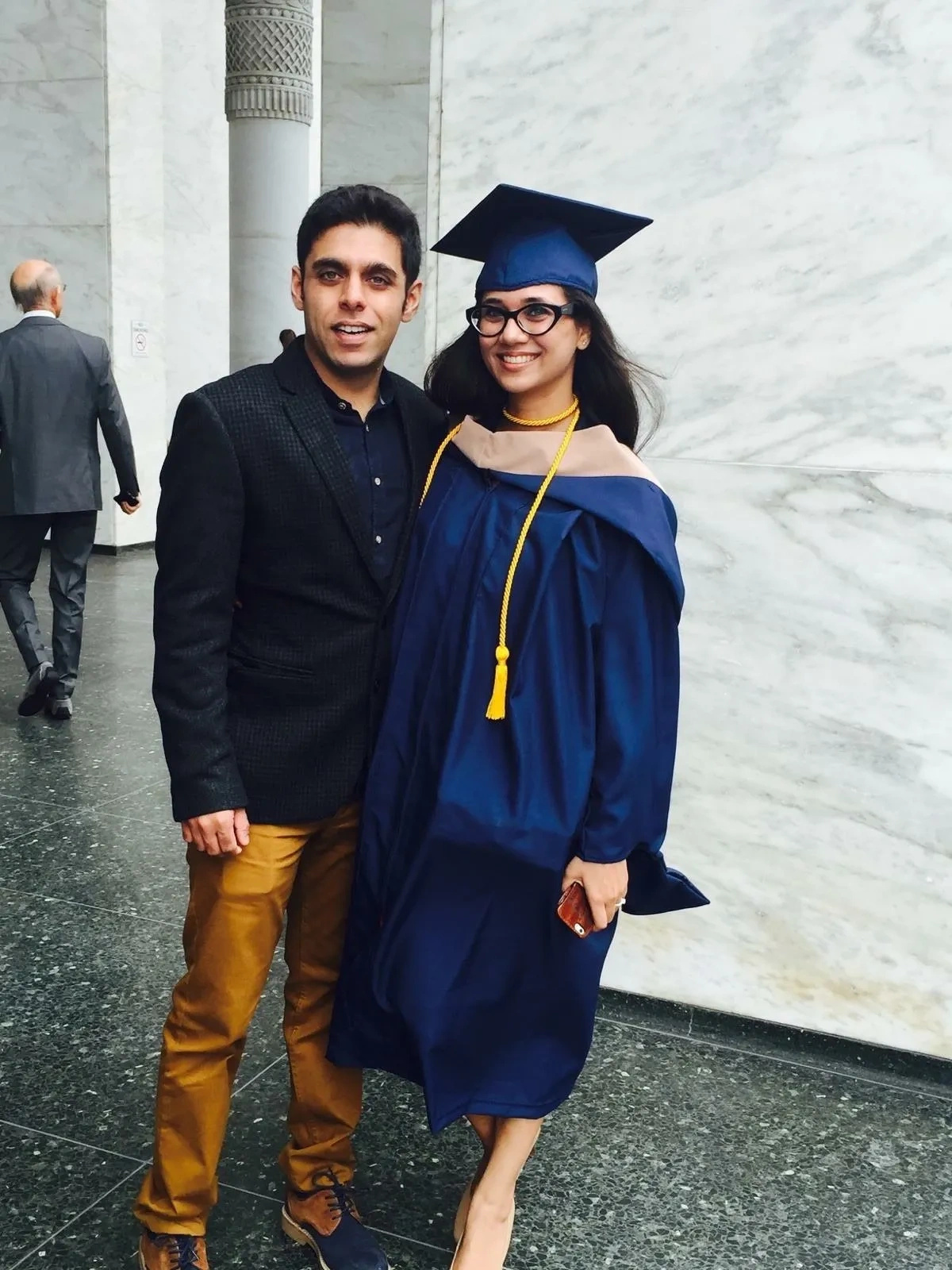 Arjita Graduation from Master of social entrepreneurship in 2015.
In 2015, Arjita became a Co-founder of The School of Games, a personalized school for every child around the world especially children at the bottom of the pyramid who don't receive quality education. She was also a Mentor at Nasdaq Entrepreneurial Center, WeMENA and The Shatter Network.[3][12]
From 2015 to 2018, Arjita worked as a Director of Operations at Speechless. Currently, she serves on Center's Board of Advisors at Nasdaq Entrepreneurial Center. She is also a Co-founder of Equally and StartupIndia.in.[4]
She has trained women globally in early stage entrepreneurship and public speaking. She trained over 250 women in Lagos, Cambridge and New york in 2017 at part of the Google's Women Tech Maker's summit.
She also took the Milestone Maker Program of the Nasdaq Entrepreneurial Center to India in 2017.
She has been a global speaker at the Global Entrepreneurship Congress, TedX, Silicon Valley Innovation Center and Women in Technology and Innovation.
She has been interested in blockchain since 2016 and wants more women to become part of this technology in some capacity.[11]
Arjita currently lectures entrepreneurship, innovation, and Media at Hult International Business School and San Francisco State University.
Education
Arjita is a graduate in physical therapy from Amity University. She went on to get her diploma in theatre from London Academy of Music and Dramatic Arts in 2012. She then took on online certificate course on Technology Entrepreneurship from Stanford University. She pursued her Masters in Social Entrepreneurship in 2015 from Hult International Business School.[5][10]
Achievements
In 2018, she was granted the Alien of Extraordinary Ability Visa for her work in social entrepreneurship.

In 2017, her startup Equally became a semifinalist in the Global Learning Xprize sponsored by Elon Musk.

In 2017, she trained over 400 women at Google's Women Tech Makers Conference in NYC, Cambridge, and Nigeria.

In 2016, she got the SOCAP social entrepreneur scholarship.
See something wrong?
Report to us.
Arjita A. Sethi
Did you find this article interesting?