AscendEX
AscendEX (formerly BitMax) is a global digital asset financial platform founded by a group of Wall Street quantitative trading veterans in 2018, building on the core value of "Efficiency, Resilience, and Transparency"[1][2].
Driven by its continuous product development and early-mover advantage in strategic alignment with the DeFi ecosystem, AscendEX offers trading services across over 200 trading pairs across cash, margin, and futures products, in particular margin trading of over 50 tokens in cross-asset collateral mode and futures trading in both cross-asset and isolated margin modes. (formerly BitMax.io) is an Innovative Global Digital Asset Trading Platform[3].
Vision
The AscendEX team believes that blockchain technology is improving the efficiency of organizational collaboration through the usage of a user-based intrinsic value exchange system. With this vision in sight, the AscendEX team has launched AscendEX, an innovative next-generation digital asset trading platform, with the mission to support financial market innovation and the advancement of the crypto economy.
The AscendEX team hopes that through building upon a series of open and fair market rules, AscendEX would be able to boost the liquidity of the overall market, enhance market depth and support the blockchain structural optimization. Leveraging on blockchain technology as well as AscendEX team's deep global trading and management experience across traditional finance and the Internet, AscendEX aims to establish a global trading platform that provides a broad range of products and services for global retail and institutional clients with its relentless focus on transparency, reliability, and quality of execution and client services.
Advantages
Transparency
As the core requirements of a blockchain ecosystem are based on transparent business rules, AscendEX is launching a high-performance trading platform that can support real-time settlement and consistent 24-hour trading operations with transparency of all the transaction records upon request.
High-Performance Design
Institutional-quality trading architecture with advanced in-memory matching algorithms, asynchronous non-blocking read and write, distributed real-time messaging framework, and other advanced technologies to achieve high reliability, high performance, security, scalability, and easy maintenance.
A friendly trading environment with strengthened support for FIX protocol and API. With an initial target of estimated processing speed at 200k transactions per second, the API interface supports professional transaction types such as high-frequency, GTT, GTC, and ICO and provides trading support for quant funds.
Security
The security management system is built in cooperation with a third-party independent security firm. Furthermore, industry experts conduct the review of code and overall architecture design before the system goes live. Multi-level firewalls will be set up to monitor system data processing in real-time. In the area of digital asset security, multi-signature requirements and a combination of hot and cold wallet solutions are implemented to provide security for the digital assets of customers.
Market Liquidity
With deep resources and broad support from many partners in the industry, the AscendEX team has reached out to a number of domestic and foreign trading partners who have indicated that they would commence their trading on the platform of AscendEX upon the launch and help to support the adequate liquidity for the platform.
Multi-lingual Support
The initial release version of the platform of AscendEX will support both English and Chinese. Later releases will gradually support other languages such as Japan and South Korea, etc. Multi-lingual support is critical to building a blockchain digital asset trading platform.
Full-Platform Customer
Support Full-platform client support would include
• Web browser
• Android client, IOS client
• HTML5 Mobile, PC client
• WeChat
BTMX
The native digital cryptographically-secured utility token of AscendEX (BTMX) is a major component of the ecosystem on AscendEX and is designed to be used solely as the primary token on the platform. BTMX will initially be issued by the Distributor as ERC-20 standard-compliant digital tokens on the Ethereum blockchain. BTMX is a non-refundable functional utility token that will be used as the unit of exchange between participants on AscendEX[4][5].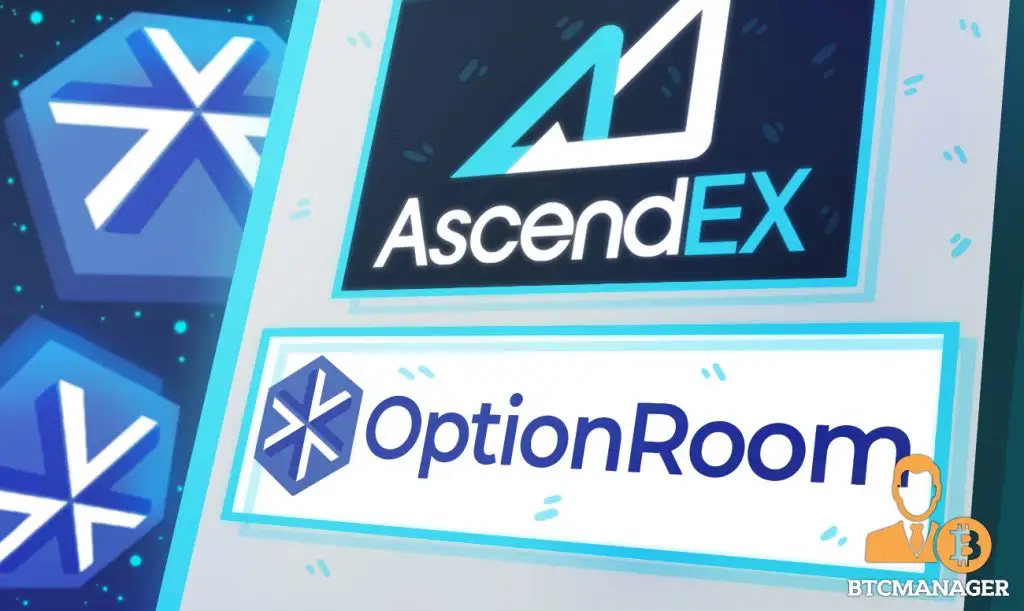 The goal of introducing BTMX is to provide a convenient and secure mode of payment and settlement between participants who interact within the ecosystem on AscendEX. BTMX does not in any way represent any shareholding, participation, right, title, or interest in the Foundation, the Distributor its affiliates, or any other company, enterprise, or undertaking, nor will BTMX entitle token holders to any promise of fees, dividends, revenue, profits or investment returns, and are not intended to constitute securities in Singapore or any relevant jurisdiction.
BTMX may only be utilized on AscendEX, and ownership of BTMX carries no rights, express or implied, other than the right to use BTMX as a means to enable usage of and interaction within AscendEX. BTMX would also function as the economic incentive to incentivize users to participate in the AscendEX ecosystem. Users of AscendEX and/or holders of BTMX. which did not actively participate will not receive any BTMX incentives. The Distributor who issues and sells BTMX shall be an affiliate of the Foundation. The limit of 10 billion BTMX is strictly imposed without any further increase.
The users can obtain BTMX through the Mining mode of the "Transaction Mining" model and are eligible to receive BTMX based on trading volume and. BTMX can also be purchased on the exchange under the trading pairs of BTMX/USDT and BTMX/BTC. Other trading pairs will be assessed and considered in the future.
BTMX Allocation Plan
• 49% of total issuance is set aside for pre-distribution subject to the unlocking mechanism as below (5% - early supporters, 4% - strategic partner, 12% - team and platform, 18% - Foundation, 9% - private sales, 1% - marketing and operating)
• 51% would be released and distributed to incentivize users daily to participate in transaction mining, total BTMX in circulation = daily mining production of BTMX / 51%.
• 10% of the private sale portion (which is 9% of total issuance) would be released prior to the rest of 49%, hence it is designated as a pre-release amount (0.9% of total issuance).
Pre-distribution Token Unlocking Mechanism:
• Unlocking Mechanism: The number of tokens distributed as part of pre-distribution (49% of total issuance) would be unlocked daily according to the ratio of 49:51.
• Unlocking Priority: The 10% in the private sales portion (Pre-release) would be first prioritized for preferential unlocking. The rest of the pre-distribution tokens will afterward be subject to the Unlocking Mechanism as described above on the pro-rata base[6][7].
In particular, you understand and accept that BTMX:
Is non-refundable and cannot be exchanged for cash (or its equivalent value in any other virtual currency) or any payment obligation by the Foundation, the Distributor, or any affiliate;
Does not represent or confer on the token holder any right of any form with respect to the Foundation, the Distributor (or any of its affiliates), or its revenues or assets, including without limitation any right to receive future dividends, revenue, shares, ownership right or stake, share or security, any voting, distribution, redemption, liquidation, proprietary (including all forms of intellectual property or license rights), or other financial or legal rights or equivalent rights, or intellectual property rights or any other form of participation in or relating to AscendEX, the Foundation, the Distributor and/or their service providers;
Is not intended to represent any rights under a contract for differences or under any other contract the purpose or pretended purpose of which is to secure a profit or avoid a loss;
Is not intended to be a representation of money (including electronic money), security, commodity, bond, debt instrument, or any other kind of financial instrument or investment;
Is not a loan to the Foundation, the Distributor or any of its affiliates, is not intended to represent a debt owed by the Foundation, the Distributor or any of its affiliates, and there is no expectation of profit; and
Does not provide the token holder with any ownership or other interest in the Foundation, the Distributor, or any of its affiliates. The contributions in the token sale will be held by the Distributor (or its affiliate) after the token sale, and contributors will have no economic or legal right over or beneficial interest in these contributions or the assets of that entity after the token sale.
Launch and Expansion Roadmap
2018.7 Beta version website public test launch
2018.8 Initial trading platform launch
2018.11 Transaction-mining Model launch
2019 Smart contract voting Incubator investment, ecosystem buildout
Management Team
The core founding management team consists of Wall Street executives, professionals, and technologists with profound knowledge of the market structure and regulation, and in-depth experience in the research and development of institutional large-order matching systems and trading infrastructure. With an average of more than 10 years of professional experience, the team has significant entrepreneurial, quant-trading, business management, and strategic planning expertise across traditional finance and internet industries. The team is striving to build a transparent, efficient, and resilient global digital asset trading platform[8].
See something wrong?
Report to us.
AscendEX
Did you find this article interesting?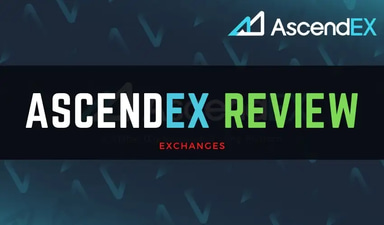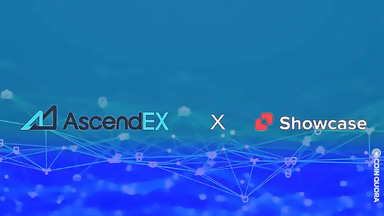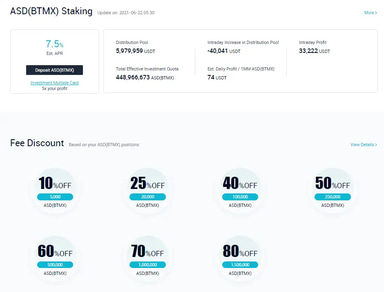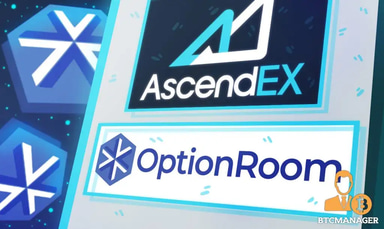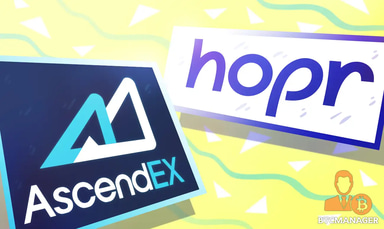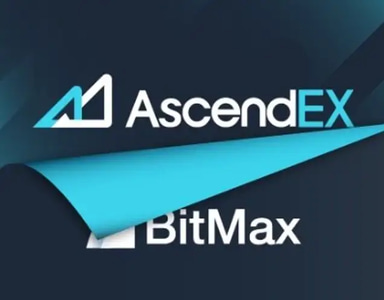 REFERENCES
[1]
AscendEx Website
Jul 21, 2022
[2]
AscendEx on Coingecko
Jul 21, 2022
[3]
AscnedEx on Coinmarketcap
Jul 21, 2022
[4]
AscendEx | Facebook
Jul 21, 2022
[5]
AscendEx on Youtube
Jul 21, 2022
[6]
Auctions on AscendEX
Jul 21, 2022
[7]
AscendEX User Guide: Understanding Cash Trading - Mobile App
Jul 21, 2022
[8]
AscendEx on Medium
Jul 21, 2022