Beefy.Finance
Beefy.Finance (BIFI) (founded 2020) is a yield optimization tool on Binance smart chain, that helps to maximize the return from yield farming[1].
Overview
Beefy.Finance is a yield farming optimizer on Binance Smart Chain. BIFI is the native governance token of the platform and is used for governance to create proposals and votes, as well as staking to earn rewards in BIFI[2].
Beefy.Finance acts as a (fairly) simple tool that allows users to maximize their crypto steak stakes and mooove their funds between different liquidity pools on the Binance Smart Chain[3].
Beefy.Finance (BIFI) is a Yield Optimizer.  Taking advantage of Binance Smart Chain's low fees, the project is able to programmatically automate actions to bring you better yield opportunities[4][5].
The platform helps investors to interact‌ ‌with‌ various yield‌ farming opportunities, ‌without‌ ‌having‌ ‌to‌ ‌constantly review and manually execute their investment strategy.
Use Cases
BIFI is the BEP-20 native governance token of the platform and has the following use cases:
Governance: By holding BIFI, either staked in the governance pool or BIFI Maxi Vault  , users have the right to create proposals and votes. Users do not need to un-stake their tokens to participate in the voting process[6].
Staking: A portion of the fees paid by Beefy.Finance yield farming vault users is distributed to BIFI token holders staked in the governance pool and the BIFI Maxi Vault. Rewards are paid out in wBNB and BIFI respectively.
Tokenomics
Beefy.Finance has a circulating supply of 76 Thousand BIFI coins and a maximum supply of 80 Thousand. JulSwap (JULD) and Binance are the current most active market trading it.
Beefy.Finance registers an All-Time High of $4,116.95 on March 16, 2021, and an All-Time Low of $3.28 on October 14, 2020.
Protocol
The protocol consists of the following major components:
Vaults: Vaults are investment instruments that employ a specific set of strategies for yield farming. They automatically invest and reinvest deposited funds, which help to achieve high levels of compounded interest.
Strategies: Vault strategies are modular smart contracts that tell the vaults what assets to farm, and where to sell the farmed assets. Rewards are regularly harvested, swapped for the original vault asset, and deposited again for compound farming.
Barn of Trust: Barn of Trust provides users the opportunity to earn rewards in several dApp projects by staking TWT or BIFI in the vaults.
Liquidity pool
A liquidity pool serves two essential purposes:
It allows users to exchange certain pairs of cryptocurrency, without needing to go through a licensed, centralized order book exchange. There's no KYC, no sign up, just pure swapping with no middleman needed. Users do however pay a small fee to use the service, usually much less than on a centralized exchange.
It also allows users to [stake]: This comes from the transaction fee that people pay to swap their tokens.
Users contribution to the whole pool is then represented by a liquidity pool token. This, together, is known as yield farming.
Simply put, these services known as liquidity pools need to have a large amount of tokens available to swap in order to avoid large price swings. If you stake your tokens, which give those platforms liquidity, you receive a percentage of transaction fees as yield.
The BIFI Token
The Beefy platform doesn't just allow users to optimize their yields, users can also get more involved in the platform by holding their governance token $BIFI. The bare-bones are as follow:
• Beefy.Finance have minted 80,000 BIFI, with 90% of this supply to be distributed to users of the platform.
• This token can be used in governance votes to decentralize the decision making process. This is a big thumbs up for those of us into the core principles of cryptocurrency decentralization.
• The fees paid from liquidity pool vault users are distributed to holders of the BIFI token.
• This reward is paid out by using the transaction fees gained from each vault to buy BIFI tokens from the open market every 4 hours. These BIFI tokens are then distributed to BIFI token holders who stake their BIFI in the BIFI maxi vault, which is a lot of BIFI to digest.
In addition to all this, Beefy.Finance also runs staking pools to incentivize certain projects in the DeFi ecosystem. For example, user can stake $LINK to help improve its liquidity that ultimately helps the yield farming strategies present in the Beefy platform[7].
Yield farming optimizer.
As Beefy runs on the Binance Smart Chain, it provides a slightly different experience to other yield optimizers such as yearn.finance that run on the Ethereum network:
The Binance Smart Chain has much lower fees in comparison to the Ethereum network.
This means that users can move tokens at a much lower cost, improving their yields.
The Binance Smart Chain utilizes Binance's unique infrastructure, which allows for much more freedom and creativity than building purely on the Ethereum platform.
The functionality and scope of yield optimizers are greatly increased. This ultimately means less work from the users' side and more automation from the optimizer.
Platform mechanics
The mechanics of the platform work the same as other yield optimizers, but due to the two factors laid out above users can make real improvements to their annual percentage yield (APY).
Beefy Finance is essentially acting as an aggregator for all the DeFi (Decentralized Finance) projects and love that offer staking returns or yield from a liquidity pool. It simply auto-reinvests users gains for them, without them having to personally pay any fees or fiddle around with each individual platform.
Conclusion
While Beefy.Finance's current offering isn't really breaking any moulds when it comes to yield optimization, it is taking advantage of all the benefits the Binance Smart Chain has to offer.
See something wrong?
Report to us.
Beefy.Finance
Did you find this article interesting?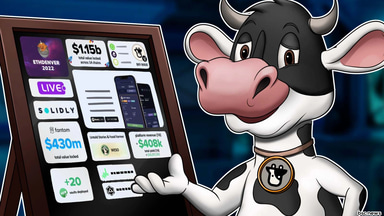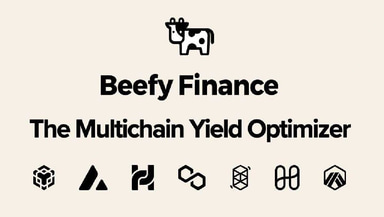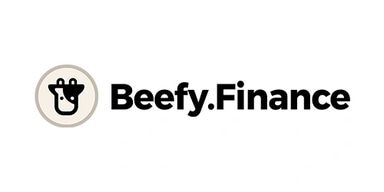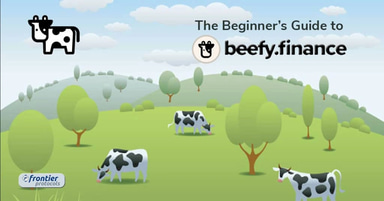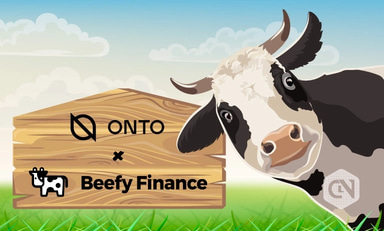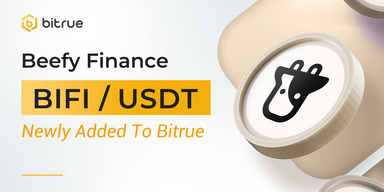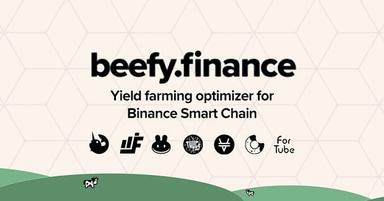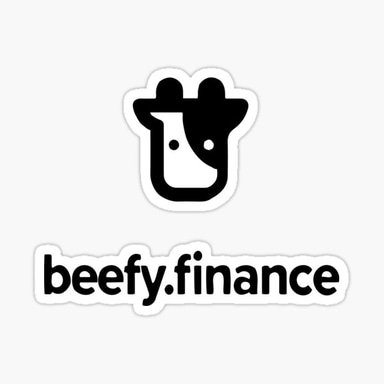 REFERENCES
[1]
Beefy Finance | Coinmarketcap
Aug 2, 2022
[2]
Binance Will List Beefy.Finance(BIFI) in the Innovation Zone
Aug 2, 2022
[3]
How to beef up your liquidity pool yields
Aug 2, 2022
[4]
Beefy Finance Website
Aug 2, 2022
[5]
Beefy Finance| Coingecko
Aug 2, 2022
[6]
Beefy.Finance (BIFI)
Aug 2, 2022
[7]
Token beefy.finance
Aug 2, 2022