Bomb Crypto
Bomb Crypto is a Play-to-Earn NFT game, where players manage a group of bomber heroes to fight monsters and go on a search quest for BCOIN tokens. Bomb Crypto is a bomber-inspired digital pet universe game where each bomber hero is a unique NFT[1][2].
Players have the ability to own their bomber heroes, sell or upgrade them to increase their performance and combat ability. Players earn the in-game coin, BCOIN, through skilled gameplay and contributions to the ecosystem[3][4].

Overview
Bomb Crypto is powered by Binance Smart Chain (BSC). BCOIN tokens are used to buy and sell Bomb Crypto NFTs on their own NFT marketplace. The ecosystem features unique player-controlled bombers that battle one another for territory, pride, and rewards[5].
Bomb Crypto gives players the freedom to fight with or sell their bombers based on their game strategy. Players can earn BCOIN tokens in the game and trade them for money in the real world.This browser-based blockchain game adopts the play-and-earn concept. To play the game, players will need an internet connection as well as Trust Wallet or MetaMask wallet to get started[6].
Game Story
Far away, far from Earth, there is a peaceful land called Bomberland, where the inhabitants are living extremely peacefully and happily. But one day, an evil force came to invade Bomberland.He burned down forests, destroyed houses, arrested people, and stole BCOIN — the people's property.
To bring peace to the land, the kingdom's scientists have researched and created heroic bombers so they can set up a team to rescue BCOIN and the people while destroying the henchmen of evil forces. And of course, no experiment went smoothly. Scientists have had been through a lot of failures.They figured out that bomber heroes would have different rarity levels depending on their formula quantification.
The rarity is hierarchical from common, rare, super rare, epic to legend, and the higher the rarity, the lower the success rate is.
Game Modes
There are three game modes. The Treasure Hunt, Story, and Battle modes.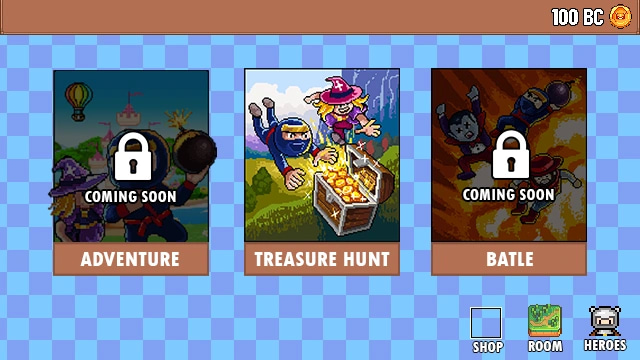 Game Modes
Treasure Hunt Mode
In Treasure Hunt Mode, players engage in the PvE gameplay as they send their bomber heroes to the mining areas and have them plant bombs to destroy blocks to find BCOIN.
These heroes can work automatically without players' having to be there all the time, which helps players save plenty of time to do other tasks. A player also as the 'buy house' option as it will increase the charging speed of their bomber heroes.
Story Mode
In the Story mode, players choose a bomber hero of their own to participate in each level. The player needs to destroy all the monsters to progress to the next level. Breaking blocks and killing monsters also give players a chance to earn BCOINs.
Battle Mode (PvP)
Players participate in bomb combat against other players in (PvP)Battle mode. Players must not only have a certain sort of energy to participate, but they must also pay a certain quantity of tokens as an admission fee, which will later be used as rewards. The eventual winner receives the majority of the tokens from the losers.
House
House is the place where all bomber heroes return to after a long day at work. Each bomber hero has his own stamina. And when it is drained out, the bomber hero will go back to the house, to recover before continuing working again.
House can be decorated with fancy items which can give players' bomber heroes a more comfortable space to recover faster and potentially reveal more abilities.
Upgrade
Bomber heroes can be upgraded to release all of their potential power. When upgrading a bomber, he will take other bombers of the same level as his own material. The upgrading process also consumes some BCOINs.
Bomber Heroes (NFTs)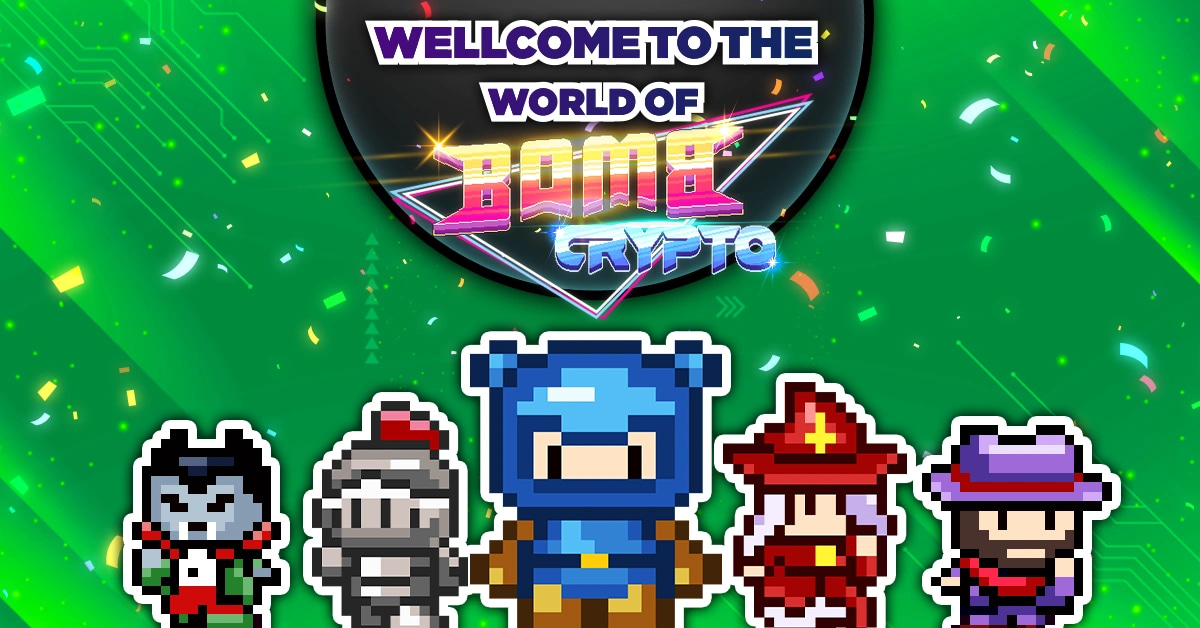 Game Heroes
Players can acquire their Bomber heroes from the NFT marketplace. The Bomber Heroes are:
Henricus (Knight)
With the blood of a loyal knight who has always served to protect the land of Bomberland from ancient times. Henricus fought countless battles, along with a sharp sword in his hand and a stud iron armor, plus technical upgrades from scientists. A chip has been attached to his brain so he can analyze the movement of the opponent and always strike fatal blows. He is also the indestructible shield, protecting the team members.
Bully Frog (Frog)
It begins with tragedy when the bully frog's family is murdered by evil forces. Bully Frog is determined to join the research of Bomberland scientists. Gradually, bully frogs are becoming more and more evolved and no longer normal frogs. With his long tongue and the ability to jump long, those are the two-weapon that defeat the enemies at long range.Bully Frog will be a key factor in the journey to save the land and get justice for the family.
Richard (Man)
He's a legendary gunman with a record of shooting 10 robbers with just one bullet. Now supported by science, with his ability to recover energy quickly, Richard becomes the captain of the Bomber Hero squad. With his leadership and experiences, Richard is trusted by the bomber hero team members in the rescue mission to save Bomberland from the evil forces.
Others include:
Jasmine Vampire (The Vampire)
Magic Yaga (The Witch)
BCOIN Token
BCOIN is a BEP-20 token that enables token holders to play, exchange, invest, and participate in the growth of the gaming ecosystem.  BCOIN, which takes advantage of crypto assets, offers great security, high liquidity, and is simple to exchange. That can help users to play, enjoy, and make profits from the game. The total supply of BCOIN is fixed[7].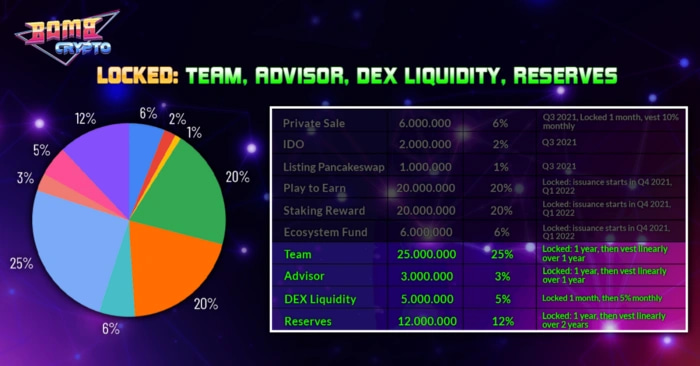 Tokenomics
Tokenomics
Token Allocation
| Bcoin | Amount | Percentage | Time |
| --- | --- | --- | --- |
| Total BCoin | 100,000,000 | 100% | Q3 2021 |
| Private Sale | 6,000,000 | 6% | Q3 2021, Locked 1 month, vest 10% monthly |
| IDO | 2,000,000 | 2% | Q3 2021 |
| Listing Pancakeswap | 1,000,000 | 1% | Q3 2021 |
| Play to Earn | 20,000,000 | 20% | Locked: issuance starts in Q4 2021, Q1 2022 |
| Staking Reward | 20,000,000 | 20% | Locked: issuance starts in Q4 2021, Q1 2022 |
| Ecosystem Fund | 6,000,000 | 6% | Locked: issuance starts in Q4 2021, Q1 2022 |
| Team | 25,000,000 | 25% | Locked 1 year, then vest linearly over 1 year |
| Advisor | 3,000,000 | 3% | Locked 1 year, then vest linearly over 1 year |
| DEX Liquidity | 5,000,000 | 5% | Locked 1 month, then 5% monthly |
| Reserves | 12,000,000 | 12% | Locked 1 year, then vest linearly over 2 years |
Marketplace
The upcoming marketplace will be a virtual space where players will be able to make in-game transactions between themselves.
Players will have the ability to sell, trade, and upgrade their Crypto assets and other in-game items.
Some items that can be purchased include:
Bomber Heroes NFTs
House.
Team
Company (Senspark)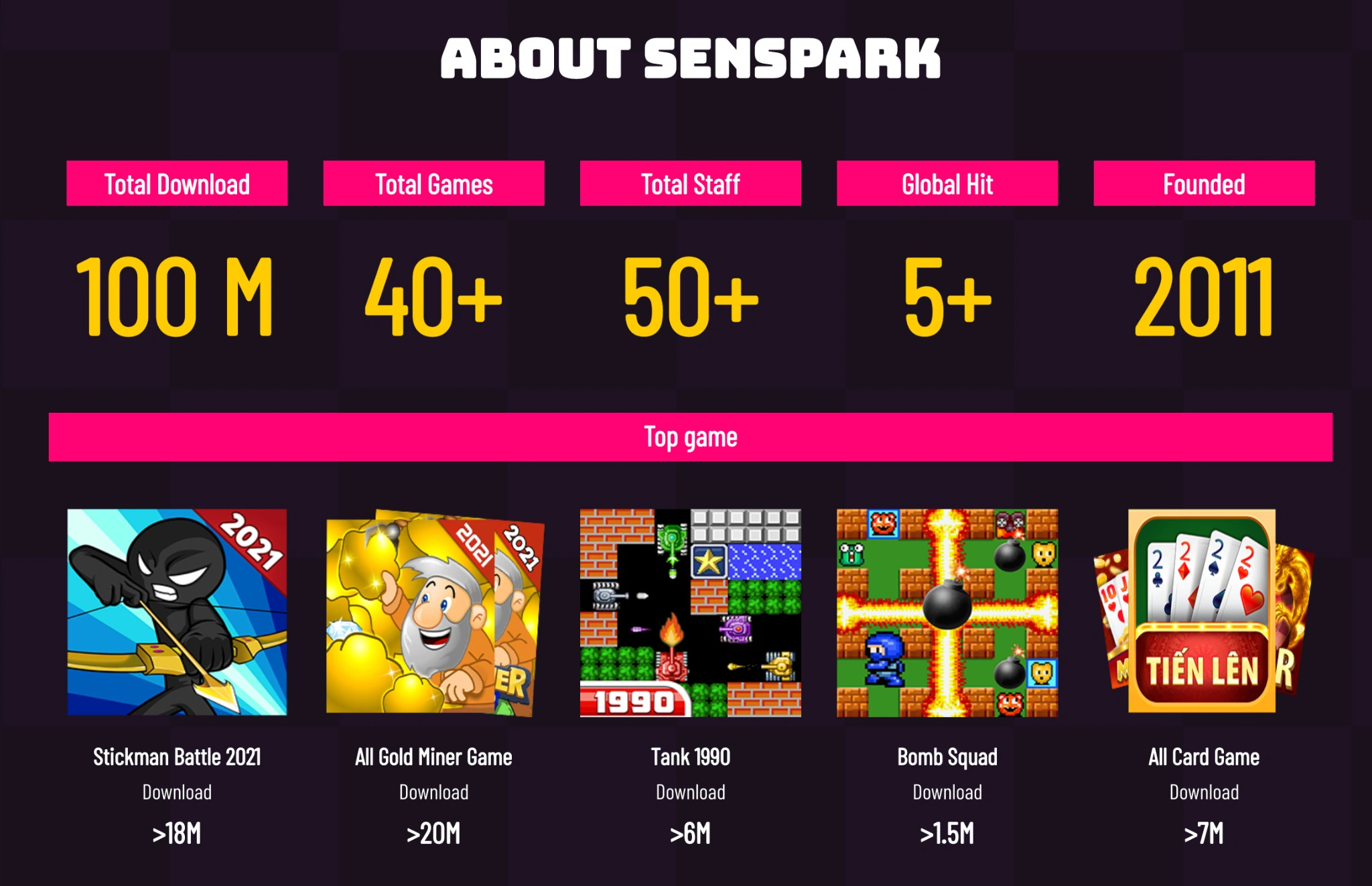 About Senspark
SENSPARK is an indie game developer that was created in 2011 but has been making games for many years. The company focuses on Android and iOS mobile games, as well as blockchain. Some of the titles have already become top sellers and are available on the Apple AppStore and Google Play[8][9].
Advisors
Eric Voung
Thai Doung
Troung Do
Core Team
| Name | About |
| --- | --- |
| Lam Ho (Founder/CEO/Game Designer ) | Lam has nearly a dozen years of developing games. He started developing mobile games from the Java game age, wins many academy and game industry awards. Lam holds a bachelor's degree with honors in computer science and engineering from the @University of Technology, Ho Chi Minh City, Viet Nam.As Senspark's CEO, Lam is responsible for Senspark's day-to-day operations, as well as leading the company's product development and technology strategy. |
| Binh Tran (Senior Game Designer /CEO's assistant) | With over 15 years of experience in game development from PC games, web games, and mobile games. Binh has also won many valuable awards in mobile game design competitions during his entry into the game industry in 2005. The 1st Winner of Blue Bard Award 2016- Mysterious Stones. |
| Hung Nguyen | 10 years of experience in game development, building, and managing game communities. The owner Sorim Story Board Game (2011-2014). He is also the Founder of Minecraft 108 Top1 VN Server. |
| Hai Hoang | He has 6 years of experience in game development. Bronze prize in 2014 Super cup Vietnam National Programming Contest. First prize in 2014 ACM ICPC Vietnam National Programming Contest. Top 100th 2015 Google Code Jam. |
| Thuan Le | Thuan got his Bachelor's and Master's of Computer Science from HCMUI. He won many prizes in national and regional competitive programming contests since he was 10. After graduating, he was the coach of the HCMUT Competitive Programming Team from 2010-2017 which got top prizes in competitive programming contests such as ACM ICPC and other national contests. |
| Khuong Pham | More than 10 years of experience in the game industry. 3 years of experience as a Project Manager. Participated in publishing many game projects including web games, client games, and mobile games at VNG. Participated in a number of global mobile game projects at Go Game Pte. Ltd. |
| Huan Nguyen (Lead Artist) | More than 15 years of experience in the game industry, 5 years of experience as a Lead Artist. He participated in publishing many game projects including web games, client games, and mobile games for Ogilvy, Skoolbo, Sang Tao, and Senspark Company. |
| Nhung Vo (Lead Marketing) | 5 years of experience in game marketing. Lead Game project. VTC game (2017-2020). Best project Thai Co Than Voung & Hoa Thien Quyet game. She is also the Lead marketer at Senspark. |
Investors & Partners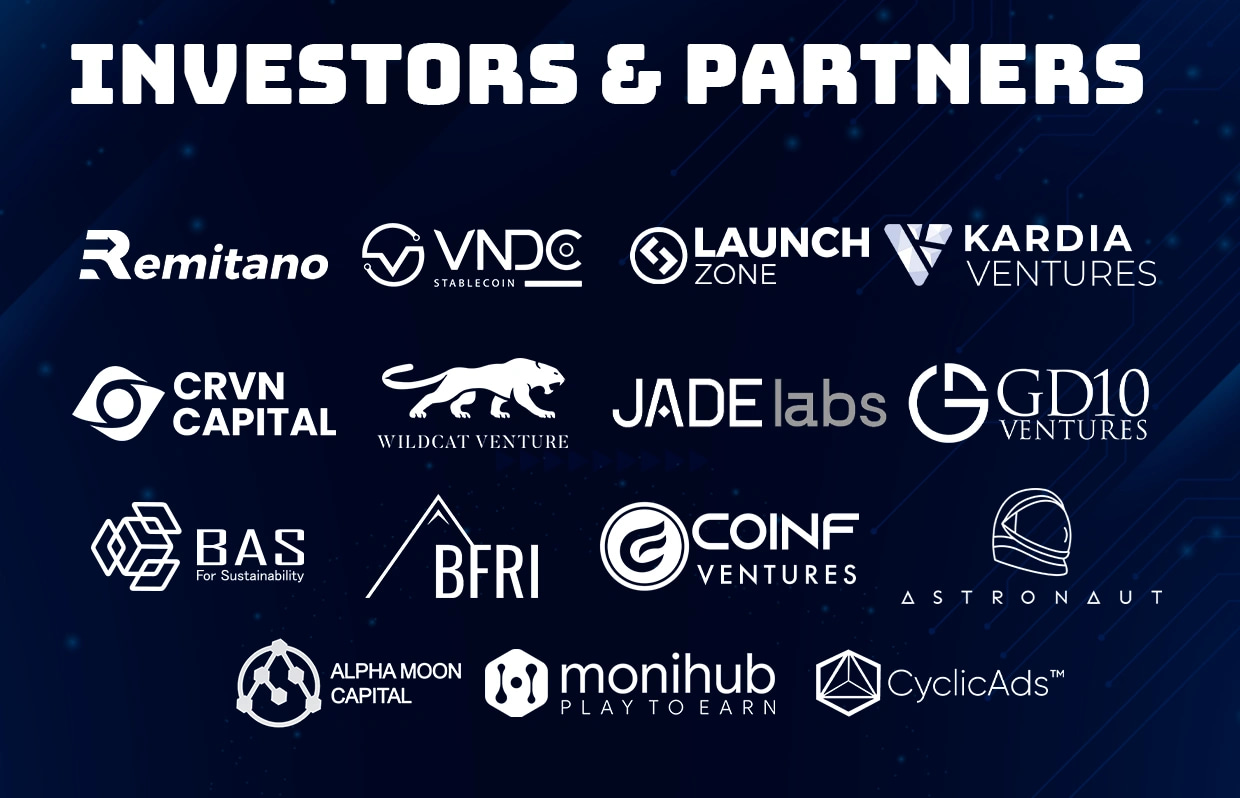 Investors & Partners
Bomb Crypto investors and partners include:
Remitano
VNDC Ventures
Launch ZoneKardia Ventures
CRVN Capital
Wildcat Venture
Jade Labs
GD10 Ventures
BAS Ventures
BFRI Capital
CoinF Ventures
Astronaut
Alpha Moon Capital
Monihub
CyclicAds
Roadmap
Q3 - 2021
Buy Hero
Hero & stats upgrade
Hero rescue
Buy house
Treasure Hunt mode
Q4- 2021
Add marketplace
Add story mode
Add new skins
Q1- 2022
More house decorations
VIP & Staking
New Story mode level
Q2- 2022
Add new Battle mode
Add Leaderboard
Q3- 2022
Q4- 2022
Add new NFTs
Add new levels
Add a new
PvP map
See something wrong?
Report to us.
Bomb Crypto
Did you find this article interesting?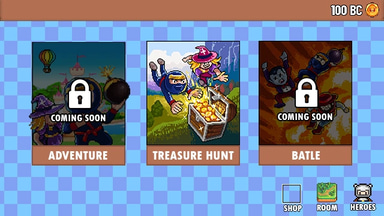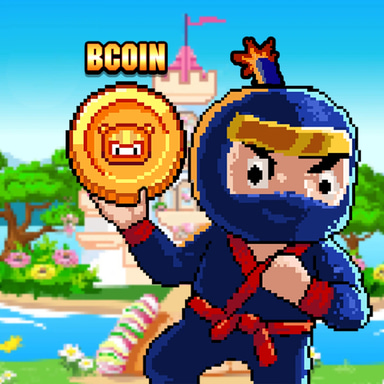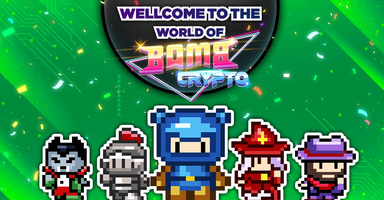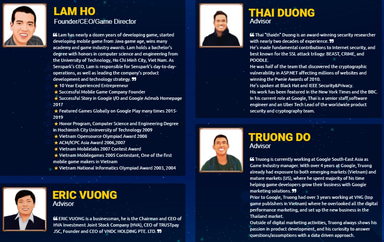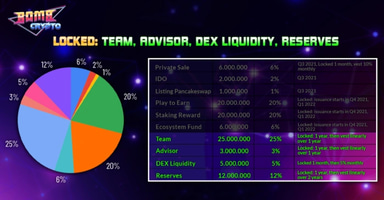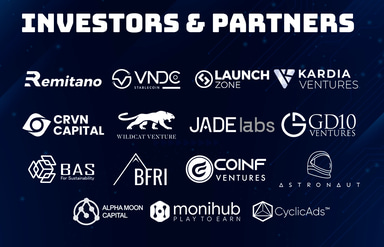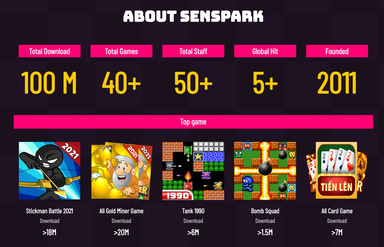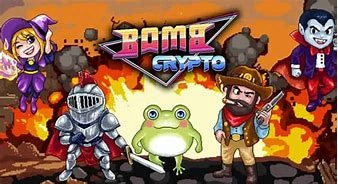 REFERENCES
[1]
Bomb Crypto: A New NFT Game Project
Jul 30, 2022
[2]
Bomb Crypto Website
Jul 30, 2022
[3]
Bomb Crypto Nft (Feb 2021) How To Buy?
Jul 30, 2022
[4]
BOMBCRYPTO OFFICIALLY ANNOUNCED: 8 AM UTC on Sep 30th 2021.
Jul 30, 2022
[5]
Bomb Crypto on Twitter
Jul 30, 2022
[6]
How to collect a bomber hero
Jul 30, 2022
[7]
Bomb Crypto on Coinmarketcap
Jul 30, 2022
[8]
Bomb Crypto Nft (Feb 2021) How To Buy?
Jul 30, 2022