Boost VC
Boost VC is a startup accelerator for blockchain, virtual reality, and other Sci Fi technology companies. It is particularly known for being a business incubator for Bitcoin companies.[1]
History
Boost VC was co-founded by Adam Draper in 2012, who is currently the Managing Director of the company. After working for 4 years at Xpert Financial (a company whose aim was to help later-stage companies raise capital online). After helping one of his friends build a product and raise capital for it, it inspired him to help early-stage companies.
Eventually, Draper launched a company called Boost Funder: a company that helped early-stage companies raise money online. However, he quickly realized that he did not want to be a mediator between entrepreneurs and investors. Instead, he wanted to mentor entrepreneurs and help their companies grow.[2]
In its early stages, Boost VC did not focus on the types of companies it wanted to help. However, they did have conversations about the technologies they were interested in investing. Draper had recently invested in Coinbase, an online platform that helped people exchange and store Bitcoin. Boost's team eventually realized that there were potential uses for Bitcoin, use cases for Bitcoin as both through payment network and through blockchain.[1]
In 2013, they were the first institutional investor to begin targeting Bitcoin companies; they had 7 Bitcoin companies in Tribe 2. [2]
In 2015, Boost began investing outside of Bitcoin and looked into the blockchain space more broadly. At this point, they invested in over 50 Bitcoin and/or blockchain startups. [3]In 2016, they started investing in Ethereum startups.
Updates
Boost VC has been talking lately about Decentralized Science, and haven released four different episodes where it discussed\ the matter with subjects in concern.[4] In the most recent episode, discussions were raised about Molecule's (A Decentralised science ecosystem) end-to-end ecosystem for bringing drugs to market, describing how their IP-NFT both protects innovation and makes it more open, sharable and collaborative[5].
Structure
Boost VC runs 2 acceleration programs per year. They give up to $50,000 for 7% of the company.
Portfolio
The Boost VC portfolio includes BlockCypher, a cloud-optimized platform powering Blockchain
applications reliably and at scale, and DeepGram, a company that uses artificial intelligence technology to recognize speech, search for moments, and categorize audio and video. [1]
See something wrong?
Report to us.
Boost VC
Did you find this article interesting?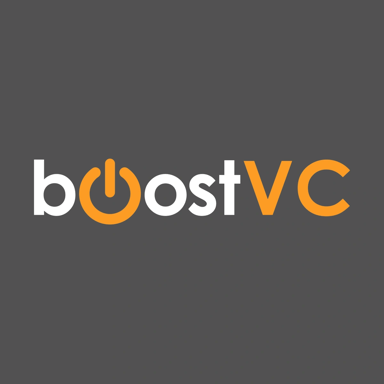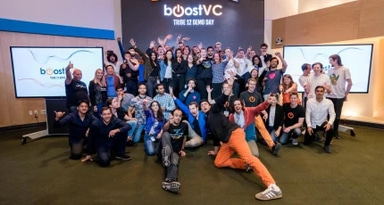 REFERENCES
[1]
"Boost VC Is Now Investing In Products Built Using Ethereum
Jul 31, 2022
[3]
Interview with the CEO of Boost VC
Jul 31, 2022
[5]
Boost VC and molecule
Sep 13, 2022